As the president spends the rest of the week at his Mar-a-Lago resort in Florida, he leaves the team at Fact Check Friday with a few questionable claims to consider this week.
M'craven' attack
In an interview on Sunday with Fox News, President Donald Trump took a swing at retired Adm. Bill McRaven, the man responsible for overseeing the special operations raid into Pakistan that killed al-Qaeda leader Osama bin Laden in 2011.
Trump launched into the attack after interviewer Chris Wallace pointed out that McRaven had described the president's attacks on the media as the greatest threat to democracy.
"Wouldn't it have been nice if we got Osama bin Laden a lot sooner than that, wouldn't it have been nice?" Trump said, suggesting that McRaven was at fault for not getting to the al-Qaeda leader sooner.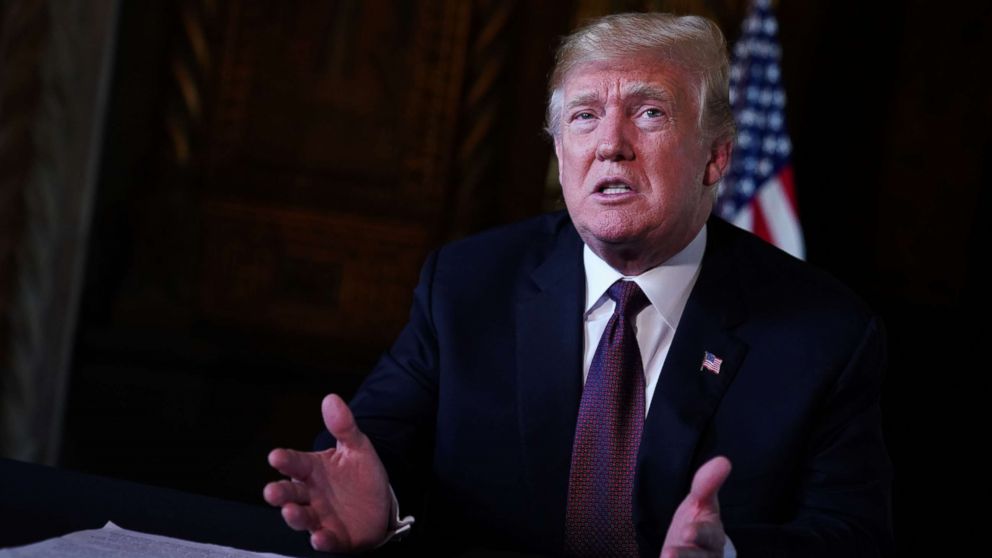 But the former Navy SEAL wasn't a hunter. That was the CIA's job and they found him, albeit 10 years after the Sept. 11 attacks. McRaven's job as a senior member of the Navy's elite SEAL Team 6 was to capture or kill him. Members killed bin Laden hours after learning of their mission on May 2, 2011.
Trump also described McRaven as a "Hillary Clinton fan," even though the retired admiral never publicly endorsed any candidate in the 2016 election.
Hacked Democratic emails did show, however, that Clinton's campaign manager had privately included him on a short list of potential running mates early in the 2016 election.
'We have the contracts'
Fending off questions about holding Saudi Arabia's crown prince responsible for the brutal killing of Washington Post journalist Jamal Khashoggi, the president repeated a false claim this week that he has secured contracts with Saudi Arabia for the purchase of over 100 billion dollars in American-made military equipment. He claimed it would be "foolish" to jeopardize those sales over the possibility that the Saudi crown prince ordered the murder.
"China and Russia would love to make $100 billion worth of military equipment from Saudi Arabia," Trump said on Tuesday. "We have the contracts. They wanted those contracts. That would be a big, fat, beautiful gift to Russia and to China. They're not going to get that gift.
The problem is the U.S. doesn't actually have all those contracts. What it has is a "memorandum of intent" by the Saudis to purchase a range of military goods, but not firm commitments.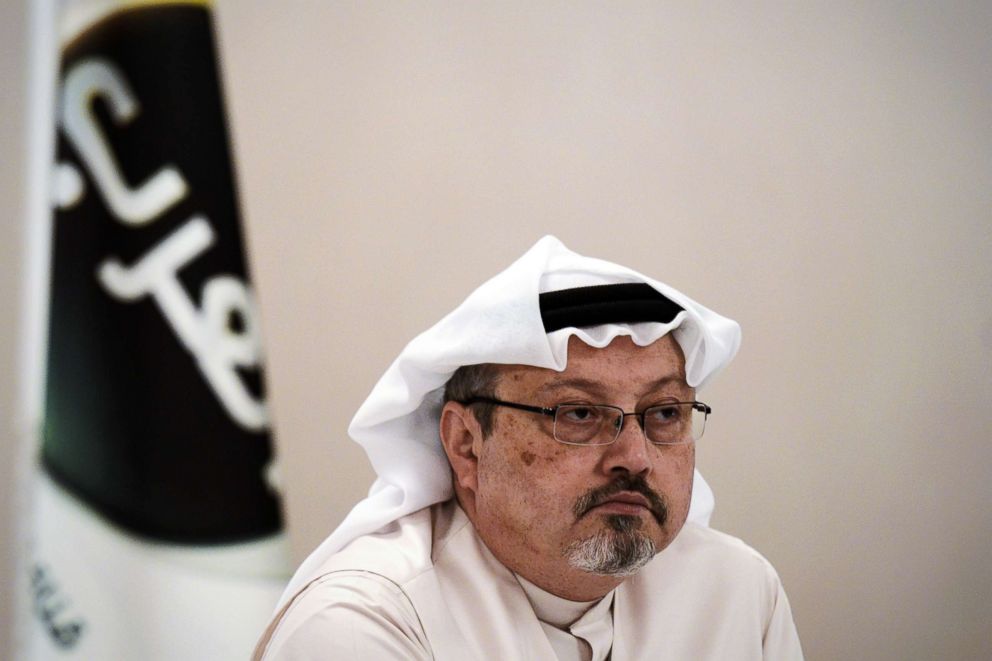 In fact, that confidential memorandum, portions of which have been reviewed by ABC News, (and first reported on by the Washington Post) did not include delivery dates or quantities for many of the intended sales. They did however include estimated price tags, all of which went toward the president's $110 billion figure. The document also explicitly states that it is not a legally-binding contract to purchase goods and so, the Saudis don't have to follow through if they change their minds.
A Pentagon spokesman tells ABC News that of the deals mentioned in that agreement, "Saudi Arabia has signed Letters of Offer and Acceptance valued at around $14.5 billion." There is still a long way to go.
Raking through the facts
While touring the wildfire devastation in Northern California this past weekend, the president doubled down on his suggestion that poor land management was a major factor in the raging fires, falsely claiming that Finnish President Sauli Niinistö told him that Finns rarely have catastrophic forest fires because "they spend a lot of time on raking and cleaning" their vast woodlands.
But within a day, the Finnish president told a European newspaper that although he had discussed the California wildfires with Trump when they met in Paris, he never brought up raking with Trump.
In reality, Finland relies on an extensive weather and soil monitoring system to predict where wildfires are most likely to break out, according to the Finnish president.The president's comments triggered memes and mockery in Finland, but for Californians dealing with record-breaking devastation and loss of life, it was another attempt by the president to oversimplify and incredibly complex issue.
Experts attribute the worsening fires to a range of issues including a warming climate, weather conditions, residential development and expansion, drought, and even insect outbreaks.
Meanwhile, the president has a history of making false claims about California's fire management.
Earlier this month he threatened to cut federal funding for the state if nothing is done to "remedy" poor forest management. And in August the president claimed the fires were being made "so much worse by the bad environmental laws which aren't allowing massive amount of readily available water to be properly utilized." That false claim was immediately rejected by Deputy Cal Fire Chief Scott McLean, who said at the time "we have plenty of water to fight these fires."