The last few years have been some of the worst in the country's history for wildfires, especially in California.
As the country began to see first-person videos of terrified residents evacuating, the president posted a tweet that placed blame on poor policies related to forests, saying there is "no reason" for the massive fires except poor forest management.
But experts say the situation is more complicated and that there are multiple factors that influence how much fires spread and how dangerous they are.
Here are five things to know about wildfires.
Preventing wildfires isn't easy
Forest management refers to how states and federal agencies take care of forests to keep them healthy, including when to remove dead or dying trees or use small, controlled fires to remove fuel and keep wildfires from spreading.
There has been some debate over how proactive forest managers should be in clearing dead or dying trees or dead brush, which can serve as fuel for fires.
The Trump administration recently adopted a new strategy empowering managers to more aggressively clean out these areas, but environmental groups have said that approach could limit habitat for endangered species or drastically reduce forests.
Trump's tweet makes a connection between forest management and the wildfires in California, but not all wildfires happen in forests. Many of the fires in California are fueled by dry grass, brush, and trees, but are not only happening in forested areas.
The U.S. Forest Service received more funding to manage forests in the most recent spending bill earlier this year, after warning Congress for years that fighting fires was using up more and more of the agency's budget.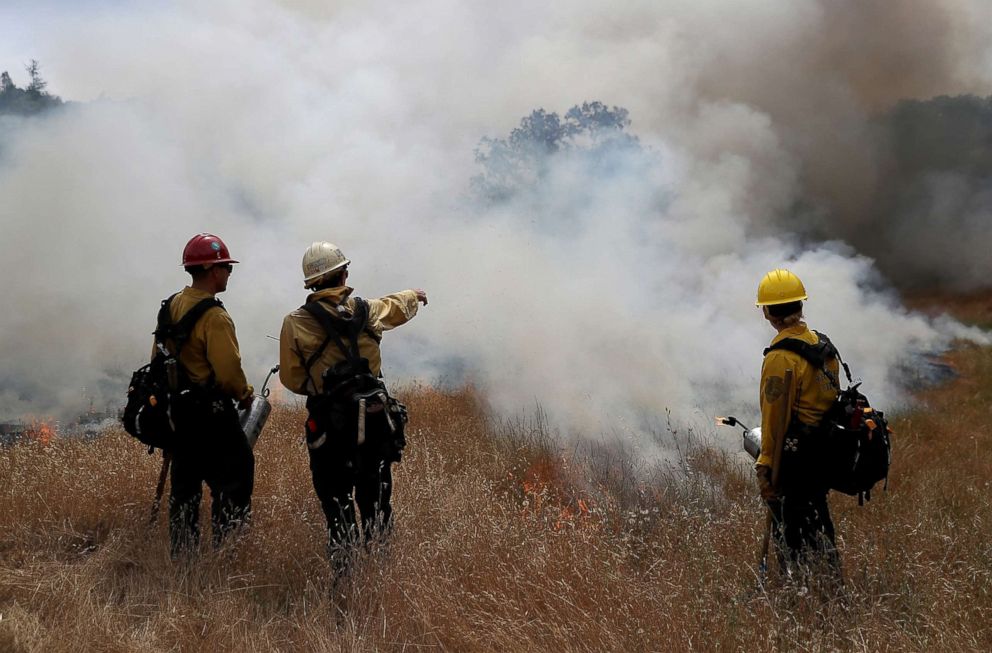 Climate change worsens fire conditions
Wind conditions and temperature are a big factor in whether wildfires spread and what areas are at risk, but broader trends in the climate play a big role as well.
Warmer temperatures alone don't cause fires, but drought and insect outbreaks that kill trees and plants create more fuel that helps fires spread, adding to wildfire risk in California and other western states, according to the National Climate Assessment published in 2014.
California Gov. Jerry Brown has been vocal about the impact of climate change on fires in the state, saying the conditions have created a "new abnormal" where the fire season lasts all year.
The Trump administration has denied the connection between climate change and wildfires this year and continued to say that forest management is the biggest factor.
More people live in areas at risk for fire
Many of the largest and most destructive wildfires in California's recorded history have been in the past 20 years but fires a not a recent phenomenon in the state.
One reason the more recent fires are more destructive and deadly is that there's been more development in parts of California where there have been fires before, putting more families and homes at risk and making it more complicated and costly to fight fires.
The U.S. Forest Service reported this year that a third of homes in the U.S. now touch forests or other wilderness, a more than 40 percent increase between 1990 to 2010. That study found that "growth often results in more wildfire ignitions, putting more lives and houses at risk."
Brock Long, head of the Federal Emergency Management Agency, has warned that communities need to be aware of the risks of building in areas prone to natural disasters.
Speaking during Hurricane Michael in Florida, a month before the California wildfires began, he said: "I love the beach. I love the mountains. I grew up in the mountains of North Carolina. But if you want to live in these areas, you've got to do it in a more resilient fashion."
"What I'm afraid of is hurricane amnesia," he added. "Ten years is going to go by and we're going to forget what happened in Mexico beach. So how do we build a culture of preparedness? … FEMA tries to do it every year, but a lot of people don't pay attention to anything that we do or say when it's a blue sky day and nothing is happening."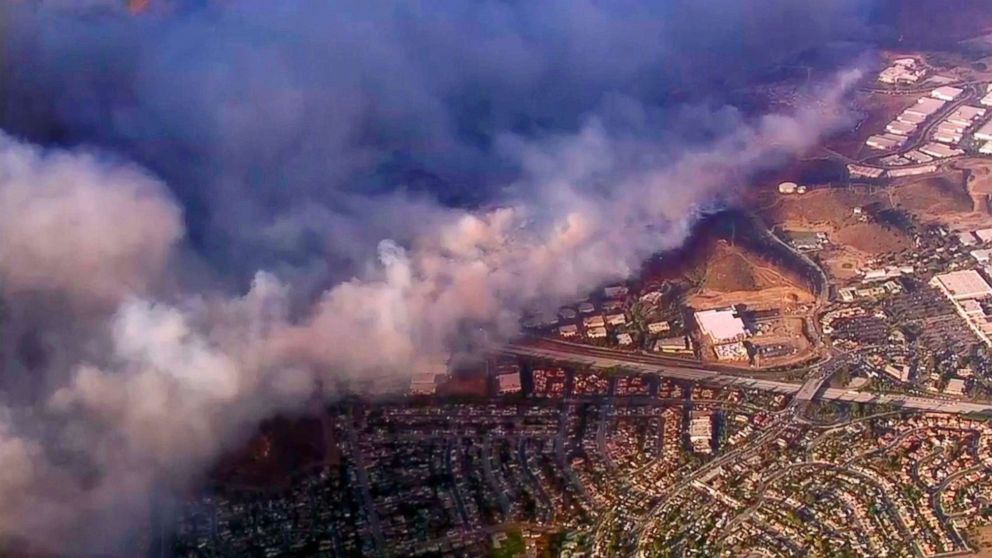 Many wildfires are caused by humans
Remember Smokey Bear's slogan "only you can prevent forest fires?" In many cases that's true.
It usually isn't until months after a devastating wildfire that officials can confirm how it started. Some researchers say humans are playing a bigger role in starting fires in areas that don't normally burn.
A study published in 2016 found that humans accounted for 84 percent of all wildfires in the U.S. between 1992 and 2012.
Some human-caused fires have been blamed on arson or negligence, like a teenager who was accused of starting the Eagle Creek Fire in Oregon after throwing fireworks into a bush while hiking.
But wildfires can start with much smaller actions by people, like leaving embers from a campfire, tossing a cigarette into the grass, or even sparks from a vehicle on the road.
ABC News' Anne Flaherty contributed to this report.