FBI agent Peter Strzok to publicly testify on Capitol Hill about anti-Trump texts
Trump has tweeted that Strzok committed "treason."
FBI agent Peter Strzok, who President Donald Trump has accused of committing "treason," will testify in public for the first time Thursday and is expected to be grilled about the anti-Trump text messages he sent during the 2016 presidential campaign.
Strzok, who led the Hillary Clinton email investigation and then was detailed to special counsel Robert Mueller's Trump-Russia investigation, will testify before the House Judiciary Committee Thursday, roughly two weeks after facing 11 hours of questions from Republicans and Democrats behind closed doors.
Strzok's appearance comes as House Republicans have demanded testimony from former FBI lawyer Lisa Page after she did not comply with a subpoena to appear before the committee for a closed-door interview on Wednesday.
Strzok and Page, while having an extramarital affair, exchanged thousands of text messages over their work cell phones in 2015 and 2016, including some that were critical of Trump and other political figures.
In one August 2016 exchange, uncovered by the Justice Department inspector general, Strzok told Page they would "stop" a Trump presidency. Strzok was removed from the Mueller team and reassigned to the FBI's human resources division after the text messages were discovered.
The message is one of several Republicans have pointed to as evidence of anti-Trump bias at the Justice Department leading up to the special counsel's probe.
"Mueller didn't ask important questions about the extent to which bias may have influenced investigative decisions," Rep. Matt Gaetz, R-Fla., a member of the Judiciary Committee, said of Strzok's testimony.
Trump has repeatedly cited the messages in his criticisms of the Mueller investigation, referencing them in a series of tweets from Europe where he was attending a NATO summit.
Democrats say Republicans are using the messages and a standoff with the Justice Department over sensitive documents in an effort to undermine the Mueller investigation.
"It's pretty transparent," Rep. Zoe Lofgren, D-Calif., a member of the Judiciary Committee, told ABC News. "They're FBI officers, to think their texts aren't going to be reachable, it's dumb stuff… that does not have anything to do with the FBI as an institution, and I think Republicans are trying to conflate the two."
In his report on the handling of the Clinton email investigation, the DOJ inspector general found no "documentary or testimonial evidence" that political bias impacted the investigation that Strzok supervised, but said the actions of some agents damaged the FBI's credibility.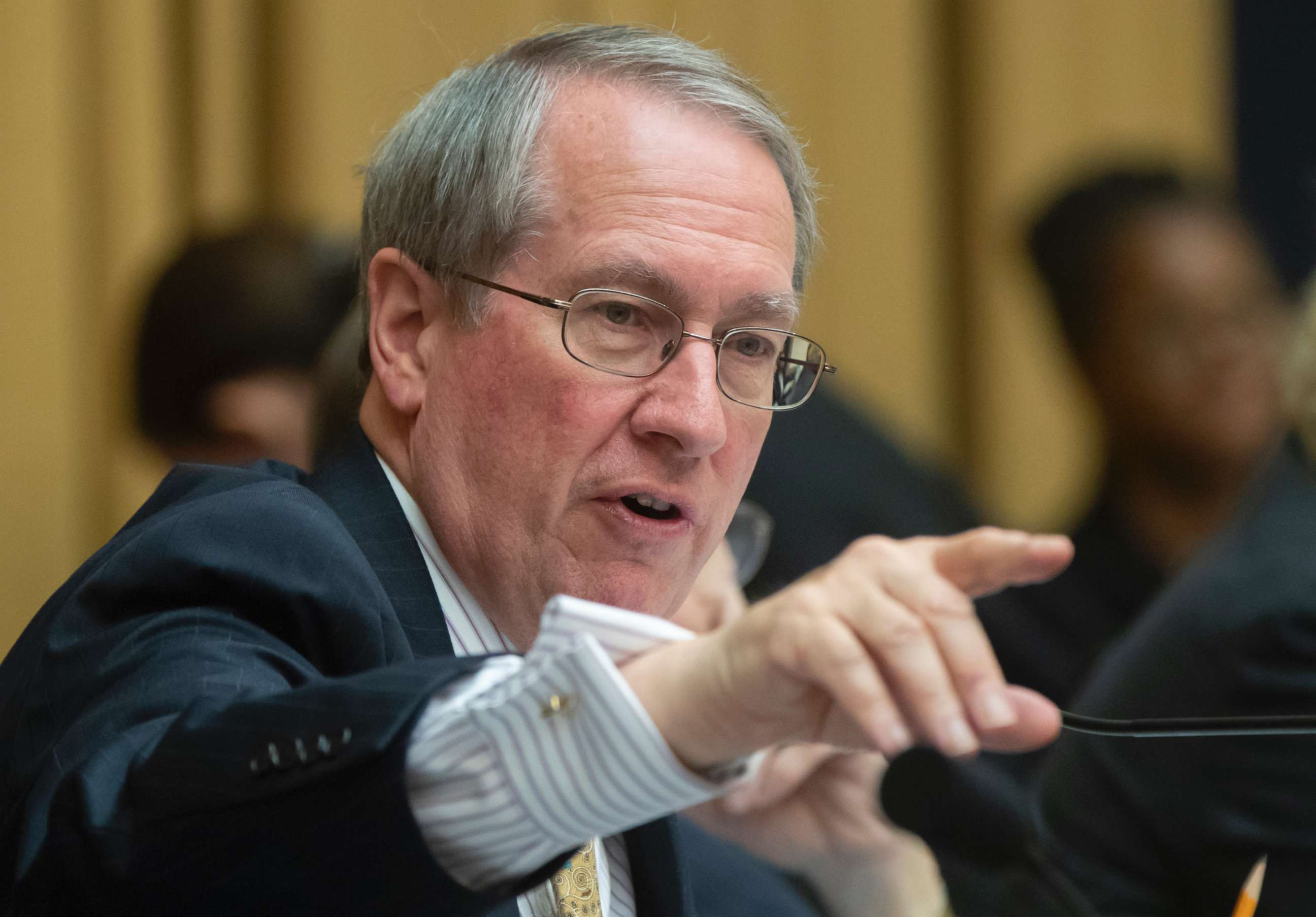 Reps. Bob Goodlatte, R-Va., and Trey Gowdy, R-S.C., the chairmen of the House Judiciary and Oversight committees, have threatened to hold Page in contempt of Congress if she does appear at the hearing with Strzok on Thursday, or separately for a private interview on Friday.
Amy Jeffress, an attorney for Page, said her client has offered to appear before the committee voluntarily but is seeking access to relevant documents from the FBI before appearing.
"Through her actions and words, Lisa has made it abundantly clear that she will cooperate with this investigation. All she is asking is to be treated as other witnesses have under the Committees' own rules.
"She has offered to voluntarily appear before the Committees later this month. She simply needs clarification of the scope of the Committee's interest in interviewing her and access to relevant documents so that she can provide complete and accurate testimony. I received a message from the Department of Justice after 11 pm last night that they have finally granted her request to review the relevant documents. We are working to arrange that process quickly so that we can move forward with her appearance before the Committees.
"There is no basis for claims that Lisa has anything to hide or is unwilling to testify. The record shows otherwise. Lisa has already cooperated with multiple investigations underway in Congress and at the Department of Justice. She provided more than 36 hours of testimony to DOJ's Office of Inspector General and has cooperated fully with another congressional committee," she said.
"The HJC and HOGR Committees' bullying tactics here are unnecessary. We expect them to agree to another date so that Lisa can appear before the Committees in the near future."