President Joe Biden and Vice President Kamala Harris made a rare, joint appearance on the campaign trail on Friday less than two weeks before Election Day.
The two attended the Independence Dinner in Philadelphia, a major fundraiser for the Pennsylvania Democratic Party. Two key candidates on the ballot in the battleground state this November, Senate candidate John Fetterman and gubernatorial candidate Josh Shapiro, were also in attendance.
"11 days. 11 days on some of the most important bi-election in our lifetime," Biden said as he laid out what he believes is at stake this midterm cycle.
"That's not hyperbole. It's gonna shape what this country looks like for the next decade or more, not a joke. Let's be clear: this election is not a referendum. It's a choice, a choice between two vastly different visions of America," he continued.
Biden touted the work his administration has done to help the country get out of the COVID pandemic, and help the economy recover, noting record job growth. Biden also pointed to falling gas prices from their record highs but hit energy companies for raking in record profits while prices remain too high.
"I'm gonna keep harping on them," Biden said. They talk about me picking on them -- hey, ain't seen nothing yet. I mean it outrages me."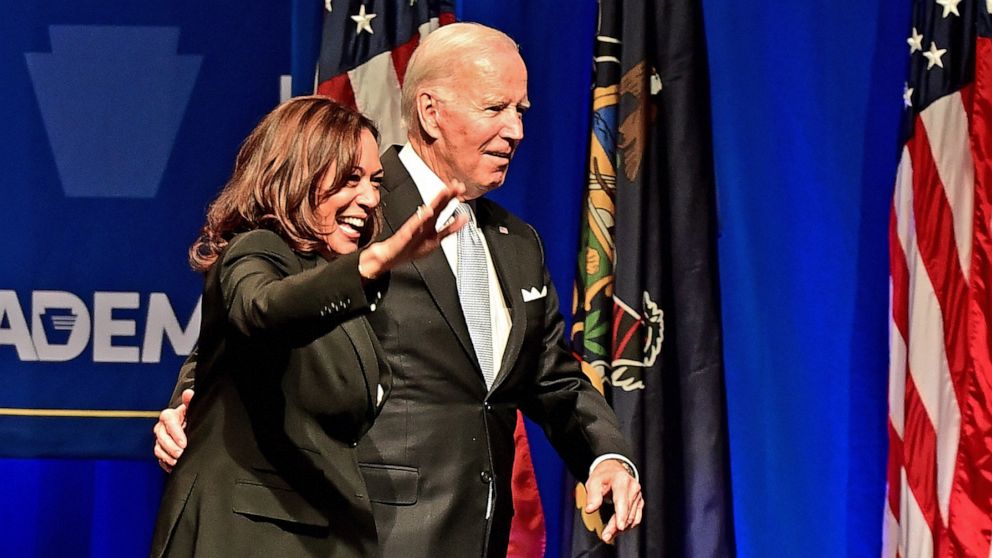 Biden also hit sharply on the issue of abortion, which has risen to the forefront in Pennsylvania following the debate between Fetterman and Oz earlier this week. Biden criticized Oz for his comments on abortion.
"I want women, doctors, local political leaders, letting the democracy that's always allowed our nation to thrive to put the best ideas forward so states can decide for themselves," Oz said in the debate.
"Democracy is -- not figuratively -- literally on the ballot this year. It's on the ballot, along with your right to choose and your right to privacy," Biden said on Friday.
Pennsylvania's marquee Senate race is the best opportunity Democrats have to flip a seat currently held by Republicans, who are vigorously challenging Democratic incumbents across the country. Fetterman delivered a rocky performance at the first and only debate on Tuesday night, more than five months after experiencing a stroke. He jumbled words and struggled to complete sentences during the hourlong televised debate in Harrisburg against Republican candidate Dr. Mehmet Oz, a cardiothoracic surgeon and former TV host. Fetterman has refused to commit to releasing his medical records amid concerns about his health.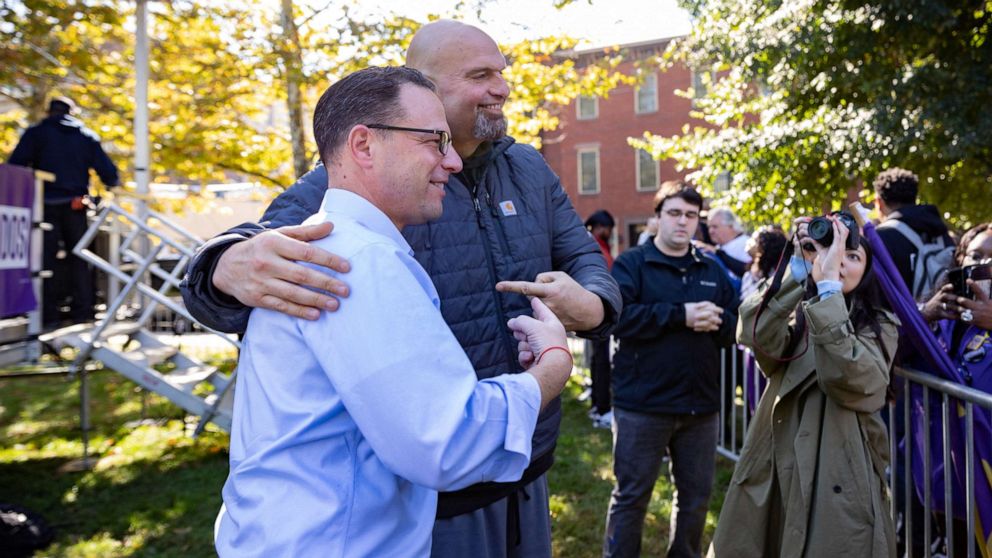 Meanwhile, the battle for Pennsylvania's governorship could determine whether women have the right to an abortion. Shapiro's Republican opponent is Sen. Doug Mastriano, who opposes abortion with no exceptions and has pushed former President Donald Trump's false claims that the 2020 presidential election was stolen.
At the top of his remarks, Biden praised Shapiro and Fetterman.
"John has enormous integrity. You know who he is, you know where he stands, and you also know John is Pennsylvania ," Biden said of Fetterman.
Addressing Shapiro, Biden said, "Josh, you're gonna be one hell of a governor man. Talk about integrity. Josh is the real deal, unafraid to take on powerful interests, uncompromising in his values but always willing to forge consensus."
Friday's fundraiser was expected to raise $1 million for the Pennsylvania Democratic Party, which a Democratic official said is "the most in recent history."