President Donald Trump and the White House are standing by their assertion that author Michael Wolff had little real access to the president and are disputing explosive details in the writer's "Fire and Fury: Inside the Trump White House" – though with one fairly specific qualifier.
Interested in
Donald Trump?
Add Donald Trump as an interest to stay up to date on the latest Donald Trump news, video, and analysis from ABC News.
On Twitter last night, Trump claimed he never spoke to Wolff for the book which he said is "full of lies, misrepresentations and sources that don't exist."
I authorized Zero access to White House (actually turned him down many times) for author of phony book! I never spoke to him for book. Full of lies, misrepresentations and sources that don't exist. Look at this guy's past and watch what happens to him and Sloppy Steve!

— Donald J. Trump (@realDonaldTrump) January 5, 2018
He lashed out again in a tweet this morning, referring to "this phony book."
Well, now that collusion with Russia is proving to be a total hoax and the only collusion is with Hillary Clinton and the FBI/Russia, the Fake News Media (Mainstream) and this phony new book are hitting out at every new front imaginable. They should try winning an election. Sad!

— Donald J. Trump (@realDonaldTrump) January 5, 2018
Press secretary Sarah Sanders said at Thursday's press briefing that Wolff made "at least two dozen requests" for an interview with the president which were never granted.
"He never discussed this book with the president," Sanders said.
Wolff said in an interview this morning, however, that he "absolutely spoke to the president" and that he stands by his reporting in the book.
"Whether he realized it was an interview or not, I don't know," Wolff said of the president on NBC News' "Today Show." "But it certainly was not off the record."
The author said he spent three hours with Trump including over the course of the campaign and in the White House after the inauguration.
"My window into Donald Trump is pretty significant," Wolff said.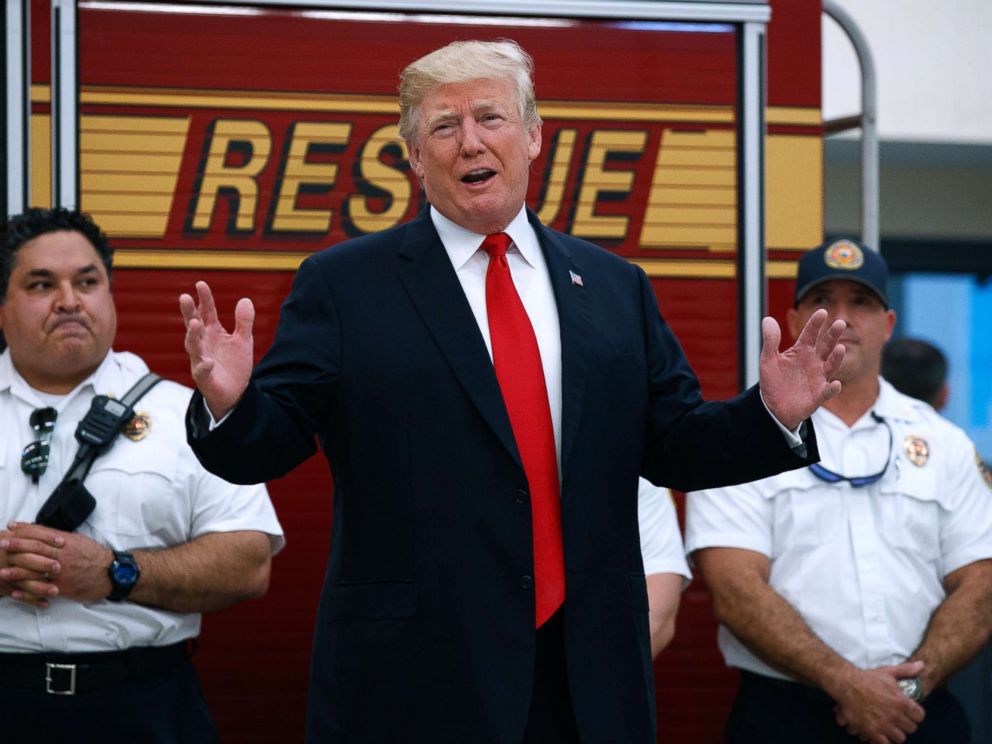 Wolff also said he has recordings and notes of his interviews, but would not say whether he plans to release them.
The White House press secretary countered Wolff's claims after his interview Friday.
"We said [Wolff and Trump] spoke once by the phone for a few minutes but it wasn't about the book," Sanders said on Fox News on Friday morning. "They had a very short conversation, but he never interviewed the president about the book."
The actual number of times Wolff was granted access to the West Wing isn't clear. The White House earlier this year announced it would no longer make public logs listing visitors to the complex.
One of Trump's attorneys, Charles Harder, sent a letter yesterday morning to Wolff and his publisher, Henry Holt and Co., demanding on behalf of his client that they "cease and desist from any further publication, release or dissemination" of the book.
But the publisher instead announced that it was moving up the book's release from Jan. 9 to today.
Wolff said in his interview this morning that it is "extraordinary that a president of the United States would try to stop the publication of a book."
"Not only is he helping me sell books but he's helping me prove the point of the book." Wolff said.
The book includes reporting that Trump never wanted to be president, quotes from some of Trump's advisers insulting the president's intelligence and saying that he frequently repeats himself in conversation. "Fire and Fury" also quotes former White House chief strategist Steve Bannon suggesting that the meeting Donald Trump Jr. took with a Russian lawyer in June 2016 was "treasonous" and "unpatriotic."