Colin Powell, James Baker remember former President George H.W. Bush
James Baker and Colin Powell reflect on the president's legacy on "This Week."
Retired Gen. Colin Powell said Sunday that he believes President George Herbert Walker Bush was a "perfect American" and a "perfect president."
Powell, who worked with Bush as chairman of the Joint Chiefs of Staff, told ABC News Chief Anchor George Stephanopoulos Sunday on "This Week" that Bush's military service and humility helped him serve the American people.
"I thought he was a perfect American in terms of how he served the country in so many different capacities ... but throughout that entire period, he never forgot who he was. He never let it all go to his head. He was a man of great humility. He was humble," Powell said.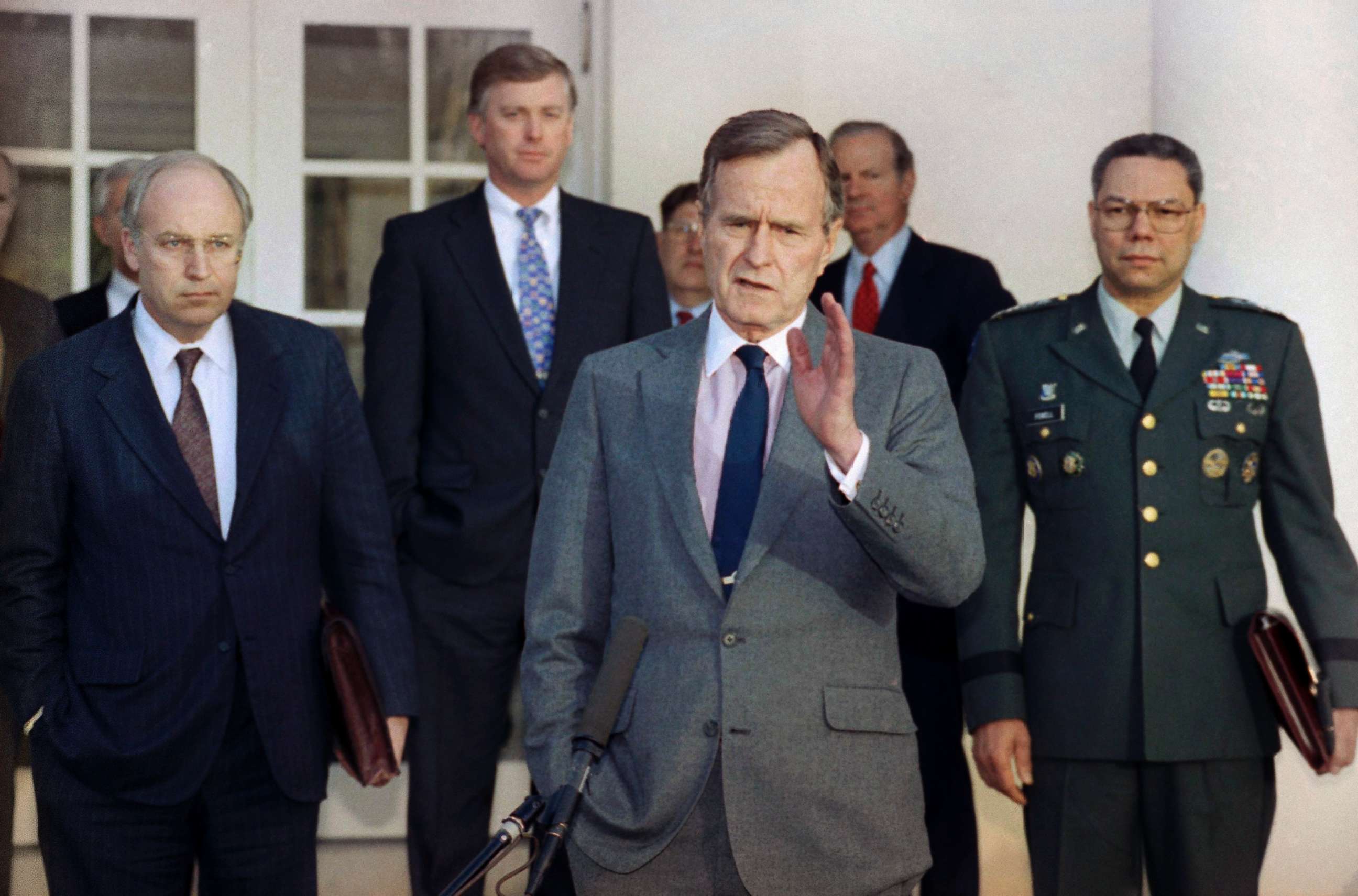 Powell said he hoped Americans would see Bush as a model for how to serve the United States with honor and selfless dedication.
"What do you hope Americans take today from his life?" Stephanopoulos asked.
"A life of quality, a life of honor, a life of honesty, a life of total concern for the American people," Powell responded. "Everything he thought of, everything he did in public life was always directed to helping the American people. He was a patriot. He demonstrated that in war. He demonstrated that in peace."
The Bush family announced the former president's death Friday night. He was 94.
"George Herbert Walker Bush, World War II naval aviator, Texas oil pioneer, and 41st President of the United States of America, died on November 30, 2018. He was 94 and is survived by his five children and their spouses, 17 grandchildren, eight great grandchildren, and two siblings," the former president's office said in a statement. "He was preceded in death by his wife of 73 years, Barbara; his second child Pauline "Robin" Bush; and his brothers Prescott and William or "Bucky" Bush."
His son, former President George W. Bush, released another statement on behalf of the family.
"Jeb, Neil, Marvin, Doro, and I are saddened to announce that after 94 remarkable years, our dear Dad has died," George W. Bush said. "George H. W. Bush was a man of the highest character and the best dad a son or daughter could ask for. The entire Bush family is deeply grateful for 41's life and love, for the compassion of those who have cared and prayed for Dad, and for the condolences of our friends and fellow citizens."
Former Secretary of State James Baker, who saw Bush frequently in his last days, was with him when he died.
"Which single memory of President Bush will you cherish the most?" Stephanopoulos asked Baker, in a separate interview on "This Week" Sunday.
"Well, of course I will cherish my friendship with him the most," Baker said. "He changed my life. There's no doubt about that. He was my best friend for many years. He gave me the opportunity and privilege of becoming involved in national politics and serving this great country of ours at a very high level."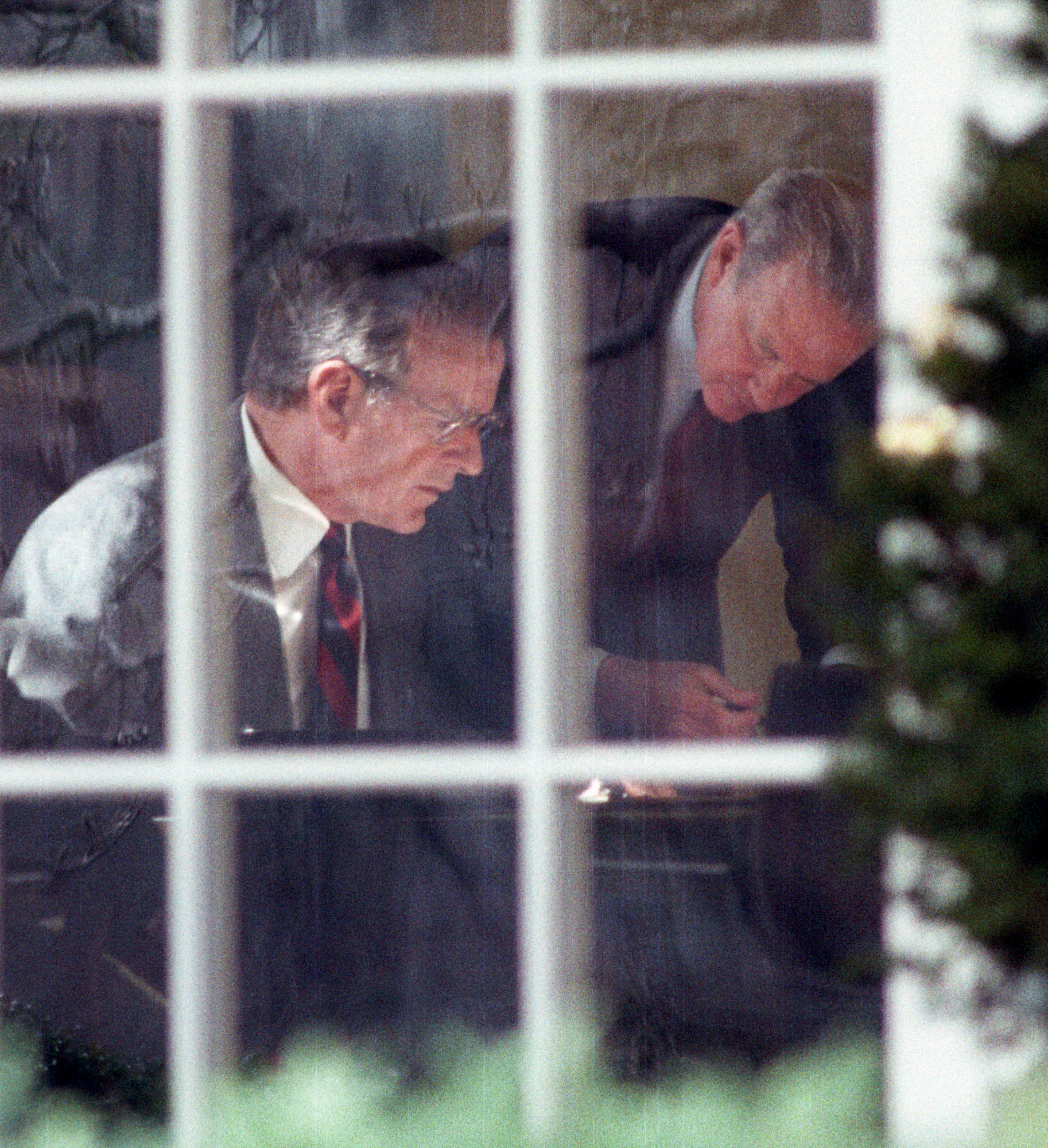 Baker specifically recalled being with Bush when he received the news of being selected as the running mate for then-Republican nominee Ronald Reagan in 1980. At the time, the expectation was that Reagan would choose former President Gerald Ford. Baker said that moment set a course for the Bush presidencies.
"That was the moment that I think -- had that not happened -- I really, I really am convinced there would never have been a Bush 41 presidency. And if that hadn't happened, there probably would never have been a Bush 43 president," Baker said.
President Donald Trump has declared Wednesday a day of national mourning, closing executive departments and federal agencies and ordering flags to half-staff for 30 days out of respect for Bush. Trump sent his condolences in a statement Saturday.
"Through his essential authenticity, disarming wit, and unwavering commitment to faith, family, and country, President Bush inspired generations of his fellow Americans to public service—to be, in his words, 'a thousand points of light' illuminating the greatness, hope, and opportunity of America to the world," according to the statement.
"Along with his full life of service to country, we will remember President Bush for his devotion to family -- especially the love of his life, Barbara."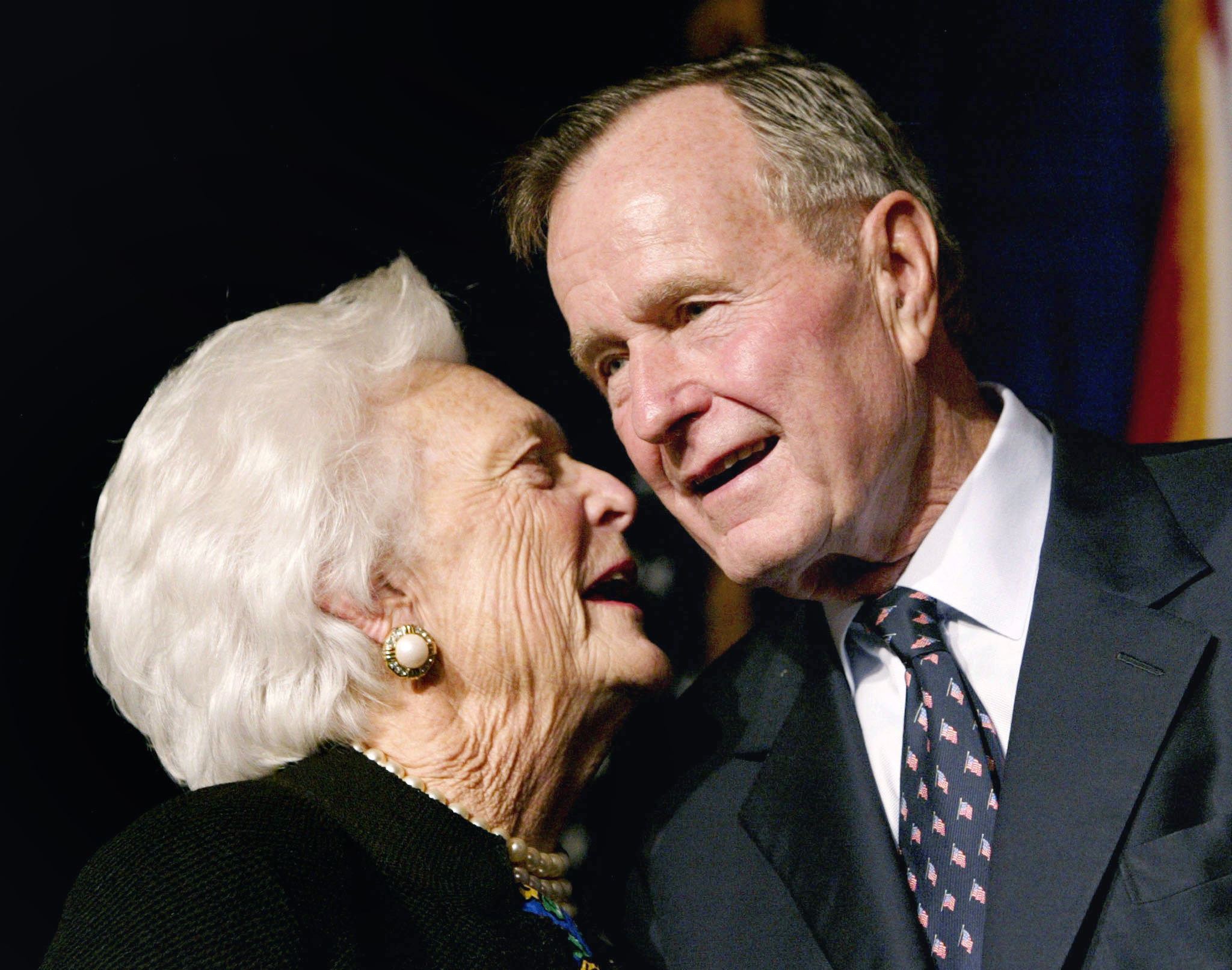 There will be a four-day tribute for Bush in Washington. His casket will lie in state at the U.S. Capitol from 5 p.m. Monday until 10 a.m. on Wednesday. An honor guard will be in attendance and the public will be allowed into the Capitol from 7:30 p.m. Monday until 8:45 a.m. Wednesday. A funeral will be held Wednesday at 11 a.m. at the Washington National Cathedral, with Trump and other current and former political leaders set to attend.
His remains will then be flown back to Texas for another funeral service at St. Martin's Episcopal Church in Houston Thursday morning. Following the service, the president's casket will be taken by train to Texas A&M University in College Station, which is home to the George Bush Presidential Library and Museum. His casket will be carried on the train in a glass viewing car.
Bush will be interred next to his wife and daughter Robin on Thursday afternoon.