The president's legal adviser Rudy Giuliani walked back controversial comments on the AT&T-Time Warner merger and said Donald Trump would not sit down for an interview with special counsel Robert Mueller until after next month's North Korea summit in a wide-ranging conversation with ABC News Saturday night.
Giuliani, who joined Trump's legal team April 19, told The Huffington Post Friday the president himself blocked the AT&T-Time Warner merger last fall.
"[Trump] did not interfere with the Justice Department going ahead with the case, which he had every right and power to do," he said, "and other presidents have done in anti-trust cases."
Giuliani told The Huffington Post on Friday, "The president denied the merger. They didn't get the result they wanted."
In November, the Department of Justice's Assistant Attorney General for the Antitrust Division Makan Delrahim told ABC News, "I have never been instructed by the White House on this or any other transaction under review by the antitrust division."
White House press secretary Sarah Sanders corrected the record on Saturday saying, "The Department of Justice denied the merger."
Giuliani told ABC News Saturday that the president also had no idea that his personal lawyer Michael Cohen was being paid by AT&T and other companies.
"The president wasn't aware that [Cohen] had gotten money for it," he said. "Wasn't aware of any of the situations in which he got money. He has never lobbied the president ever on that or anything else."
He added that the president was "not influenced in any way by what Michael Cohen was doing."
The president tweeted as much Friday night, saying "the Trump Administration's Anti-Trust Division has been, and is, opposed to the AT&T purchase of Time Warner in a currently ongoing Trial."
Giuliani also made new comments Saturday on a potential meeting between Trump and Mueller in relation to the special counsel's investigation into Russian meddling in the 2016 presidential election.
He claimed that their conversations with Mueller have come to a standstill because Mueller has been trying to comply with U.S. District Court Judge T.S. Ellis' demand that he turn over the unredacted Rod Rosenstein memo outlining the special counsel's mandate.
"They are basically tied up trying to answer Judge Ellis for the last week who has said do you or don't you have authority," Giuliani said.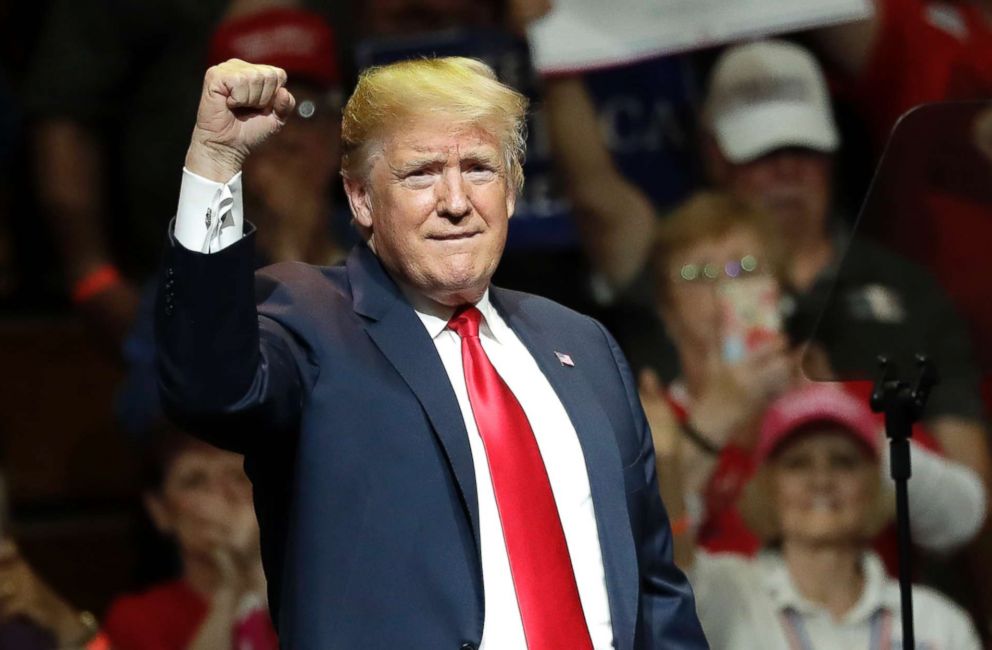 Giuliani also said that there's no way Trump will be able to sit down with Mueller before the North Korea summit.
"I don't see how in any way he could sit down with Mueller," he said. "We couldn't prepare him for it. He just wouldn't have the time to do it."
Trump is scheduled to meet with North Korean leader Kim Jong Un on June 12 in Singapore.