DES MOINES, Iowa -- In order to redirect resources to Iowa, presidential candidate Sen. Kamala Harris, D-Calif., plans to slash her staff based in her headquarters, relocate others and give her consultants a pay cut.
In a memo to staff, provided to ABC News by the campaign, Harris' campaign manager said they are implementing an "organizational realignment to go all-in on Iowa."
The first step includes reducing their headquarters staff. Campaign manager Juan Rodriguez said he will take a pay cut along with all the other consultants and that they intend to "trim and renegotiate contracts."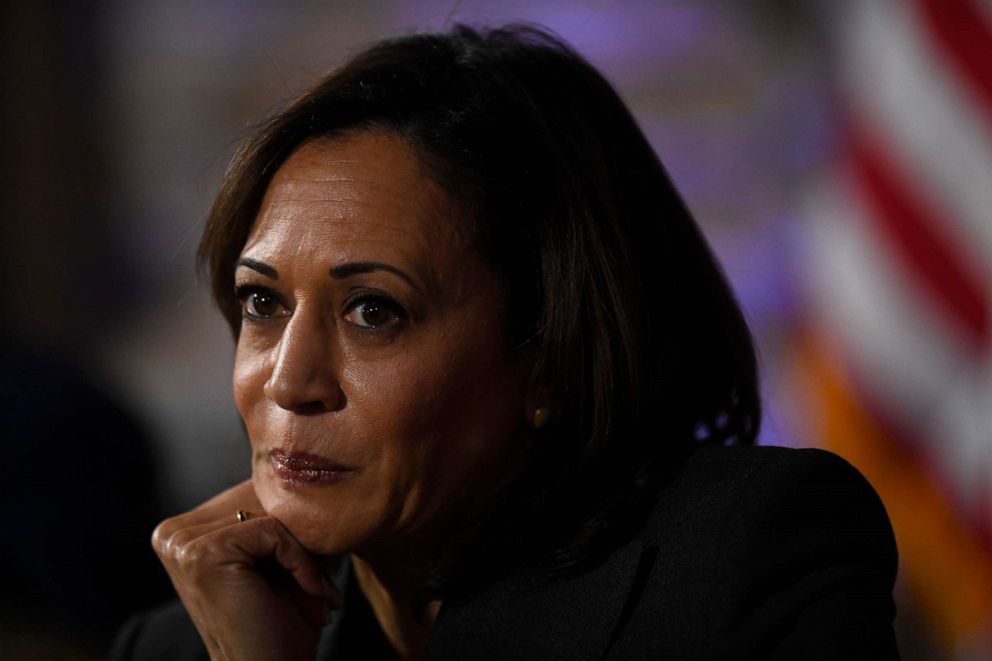 In the next few weeks, Rodriguez said they'll also be moving staff from other primary states, including New Hampshire, Nevada and California to Iowa. South Carolina will not be one of the states affected.
"Well we have made a decision, a difficult decision, but made a decision of what we need to do to win," Harris told reporters at a campaign event on Wednesday. "And that is about clearing a path for Iowa and putting our resources into Iowa as we have indicated from the beginning and so that's where we are."
According to the memo, the motivation for the cuts is to allocate a seven-figure media buy in the weeks before the Iowa caucus.
The move is the latest example of how the senator is doubling down on winning big in the Iowa caucuses. A few weeks ago her team launched a new effort to campaign each week in the early voting state. Harris' presence in the state has been marked by various rallies, one-on-one dinners with Iowa families and a block party. Her decision to focus on Iowa, where she has nine of her 20 campaign offices, has also come at the cost of not campaigning in other early voting states, such as New Hampshire and South Carolina.
"We are pulling resources wherever we need to pull them from to put the resources into Iowa that we need," Harris said of the staff cuts, which she called a "difficult decision."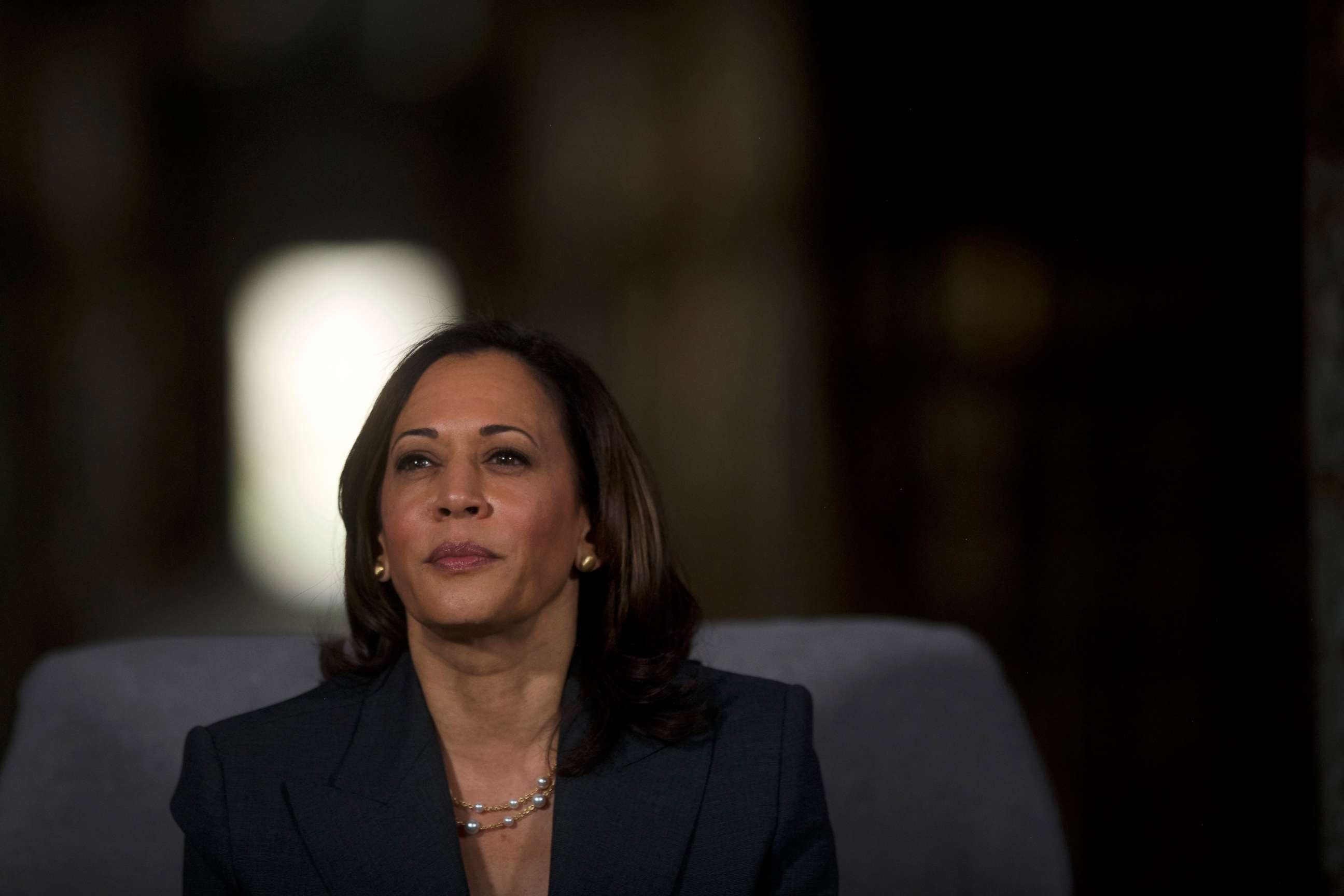 "So it never was supposed to be easy, I'm running for president of United States, but from where we stand right now, knowing the kind of support we have here in Iowa and in other states where we are still very much committed to being, I do believe that we have a path, and that we are on a path to be able to win the nomination," Harris said.
According to her campaign manager, she will continue to spend a substantial portion of November in the state, including Thanksgiving. According to a recent Quinnipiac poll, Harris is pulling 5% of support among Democratic and Democratic-leaning independent voters.
Harris launched her presidential bid in January in front of a crowd of 20,000 people, one of the largest in the 2020 cycle. She had a breakthrough moment in the first debate when she challenged former Vice President Joe Biden on his past stance on busing policies.
"There was a little girl in California who was part of the second class to integrate her public schools and she was bused to school every day. That little girl was me," Harris said.
Despite the energetic start to her campaign, the senator has struggled to keep the momentum since then. News of the rearrangement of her staff came ahead of a busy weekend in Iowa. Most of the presidential hopefuls will be descending upon the early voting states for the Iowa Democratic Party Liberty and Justice Celebration in Des Moines. Former President Barack Obama's remarks at this dinner were seen as a turning point in his campaign in 2007. This cycle's contenders will be hoping to recreate that breakthrough moment.
In recent days, Harris has tweaked her stump speech to reflect upon what she calls "the donkey in the room" -- the issue of electability. The senator has questioned whether or not America is ready for a woman to be president, let alone a woman of color. At an event where she spoke to marching union members near Los Angeles International Airport, she dismissed criticism about the country being ready for her candidacy.
"I want to make one thing clear. In this election, people have started to say, 'Oh, they're not ready for you Kamala. They're not ready for a woman. They're not ready for a woman of color. They tell me it may not be your time,'" she said. "But this is not a new conversation for SEIU. We've heard this in every campaign we have and -- here's the operative word -- won."