Goerge Papadopoulos, the novice, unpaid foreign policy adviser to Donald Trump, rose to prominence when he became the first former Trump campaign adviser arrested as part of special counsel Robert Mueller's investigation into Russian meddling in the 2016 presidential election. Despite being derided by Trump and other senior campaign aides as a "coffee boy," Papadopoulos has remained a central figure in the Mueller probe because is believed to be the first Trump campaign adviser to be contacted by someone believed have ties to the Russian government.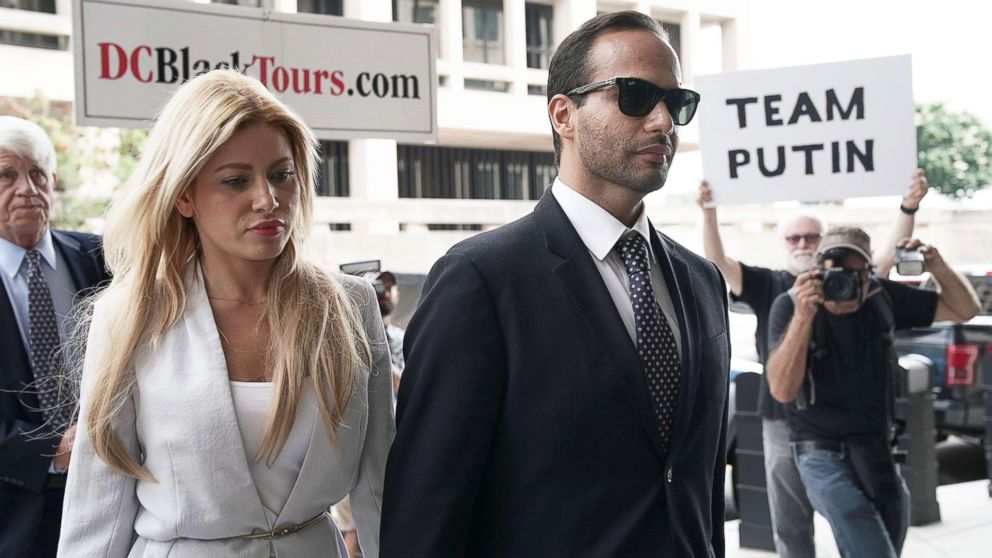 The Accused: After joining the Trump campaign as a foreign policy adviser in early March of 2016, Papadopoulos allegedly made multiple unsuccessful attempts to arrange a meeting between the campaign and Russian officials, including his interactions with London-based professor Joseph Mifsud, who told him about the Russians possessing "dirt" on then-presidential candidate Hillary Clinton. The professor also put Papadopoulos in contact with a Russian national who claimed to have close connections to Russian President Vladimir Putin.
Papadopoulos had contacted top Trump campaign officials including Paul Manafort, Corey Lewandowski and Sam Clovis about his interactions with the foreign nationals. According to his indictment, Papadopoulos thought his Russian contacts could increase his importance as a policy adviser to the campaign.
The Formal Charges: In July 2017, Papadopoulos was secretly arrested for lying to FBI investigators about his correspondence with foreign nationals with close ties to senior Russian government officials. His indictment was revealed to the public after he pleaded guilty in October 2017. In September 2018, Papadopoulos was sentenced to 14 days incarceration, 200 hours of community service and a $9,500 fine.
The Alleged Crimes: According to the indictment, Papadopoulos during an interview with the FBI misled investigators about the timing and the nature of his meetings and communications with the London-based professor and the Russian woman he was introduced to by Mifsud. Papadopoulos told investigators that he met and communicated with foreign nationals before his time with the Trump campaign when in fact they started interacting after he joined the campaign.
The Response: Since the indictment, Trump and senior officials from the campaign have distanced themselves from Papadopoulos. Trump called him in a tweet a "young, low-level volunteer" that "few people knew," White House press secretary Sarah Sanders said "no activity was ever done in an official capacity on behalf of the campaign" by Papadopoulos, and former senior Trump campaign adviser Michael Caputo has called him a "coffee boy."
Papadopoulos' wife Simona Mangiante told ABC News, however, that he "set up meetings with leaders all over the world" for senior campaign officials and was "constantly in touch with high-level officials in the campaign."
Papadopoulos' lawyer Thomas Breen told the court at the time of his sentencing that he was a "fool" swept up by the campaign, finding himself "at a young age, hanging with the big guys," and having developed "unbridled loyalty to Trump," but he "has taken his pounding" and has been cooperating with the Special Counsel's team.