George Papadopoulos, the novice, unpaid foreign policy adviser to Donald Trump, who rose to prominence when he became the first former campaign adviser arrested as part of special counsel Robert Mueller's Russian-influence probe, was sentenced Friday to 14 days incarceration, one year of supervised release, 200 hours of community service and $9,500 fine.
Papadopoulos pleaded guilty in October to making false statements to FBI agents about his correspondence with Russian nationals and attempts to arrange a meeting between the campaign and Russian officials.
The 31-year-old energy scholar, who in 2016 attempted his maiden venture into electoral politics, eventually became the first former Trump adviser to agree to cooperate with the special counsel investigation into Russian meddling in the 2016 elections.
Papadopoulos' lawyer, Thomas Breen, told the court Friday that his client's cooperation had earned him probation, saying he was "unsophisticated, he was naive and he was a fool."
He said he was swept up by the campaign, finding himself "at a young age, hanging with the big guys." He developed "unbridled loyalty to Trump," Breen said.
Finally, Breen argued that Papadopoulos had paid a steep personal price. "Judge, he's taken his pounding," he said.
Then, Papadopoulos read a prepared statement, telling the judge, "Serving the United States with pride is all I ever wanted to do." Of the campaign, he said, "I was excited to be part of something that I truly believed in."
"I made a dreadful mistake. I am a good man," Papadopoulos said, adding, "I am ready to accept my sentence."
Prosecutors, though, demanded he spend time behind bars, telling U.S. District Court Judge Randolph D. Moss that Papadopoulos continued to mislead them even after they had reached a cooperation agreement.
Speaking for the special counsel's office, Andrew Goldstein said Papadopoulos "chose to lie again and again to advance his personal interests."
His lies were "purposeful, calculated and caused harm to the investigation," he said.
Because of his "deliberate lies," Goldstein said, FBI agents had to "painstakingly piece together facts" by combing through 100,000 emails and eight gigabytes of data.
He made "at best begrudging efforts to cooperate," the prosecutor argued.
After taking a 15-minute recess, Judge Moss delivered the sentence.
"I've struggled with this case a great deal," he said, calling the lies a "serious offense." Papadopoulos, Moss said, had lied to "place his own personal ambitions above the interests of the United States."
"Those are not noble reasons to tell a lie, the judge said. "This was not a noble lie."
At the same time, he said he recognized that Papadopoulos had "genuine remorse" for "letting himself get caught up."
After ordering him to spend two weeks in prison, Moss concluded by saying: "Just the process of having to go to prison will leave a strong impression on him for the rest of his life."
Papadopoulos remains a central figure in the probe into Russian meddling because he is believed to be the first Trump campaign adviser to be contacted by someone believed to be tied to the Russian government and told of hacked emails tied to Hillary Clinton's campaign – information shared in April 2016, well before any pilfered material was published.
"The early date of this contact is significant: even the Clinton campaign was not yet aware that Russia possessed their stolen emails," Democrats on the House Intelligence Committee wrote in a status report about their investigation.
How his cooperation influenced the direction and tenor of the Mueller probe, however, remains unclear. Prosecutors conducted four lengthy proffer sessions with him, according to court records.
According to his court filings, the interviews included discussion of his interactions with a mysterious Maltese professor, Joseph Mifsud, who was believed to have ties to the Russian government, and his fleeting friendship with a Belarussian-born businessman who was making contact with numerous people in Trump's orbit. Both men have since gone silent.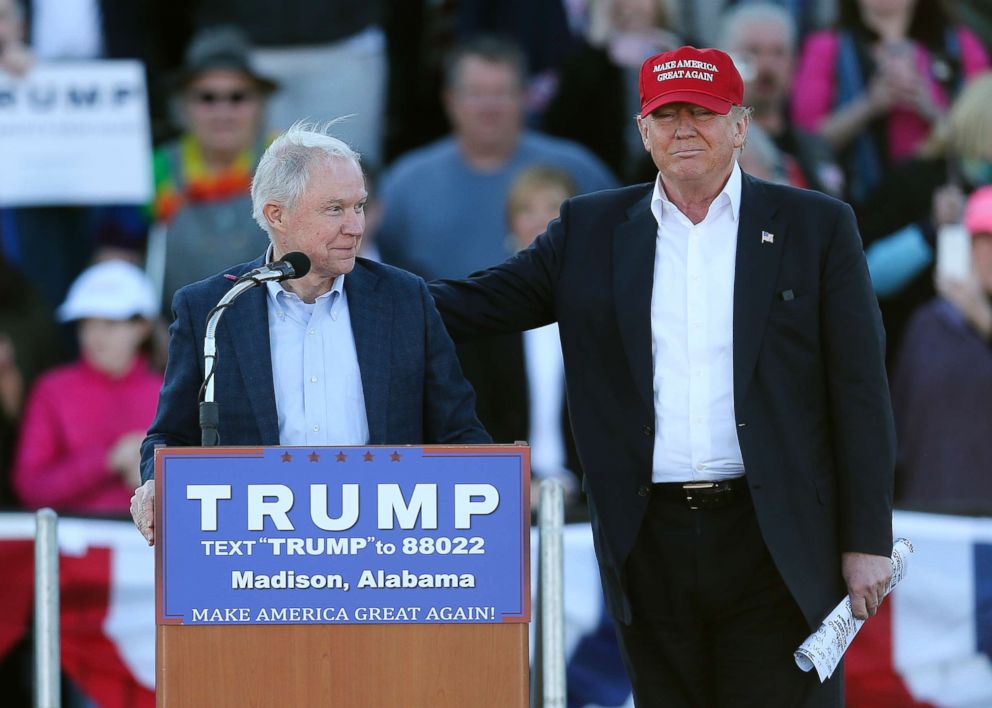 In their sentencing memo to the judge released last Friday, lawyers for Papadopoulos also claimed the future president "nodded with approval" when, at a March 2016 meeting that included then-campaign adviser Jeff Sessions, Papadopoulos offered to arrange a get-together with Russian President Vladimir Putin.
Trump has said previously he does not recall much of what was said during the "very unimportant" campaign meeting.
"Eager to show his value to the campaign, George announced at the meeting that he had connections that could facilitate a foreign policy meeting between Mr. Trump and Russian President Vladimir Putin," the sentencing memo states. "While some in the room rebuffed George's offer, Mr. Trump nodded with approval and deferred to Mr. Sessions who appeared to like the idea and stated that the campaign should look into it."
In the months since his guilty plea, Papadopoulos has been represented in public by his wife, Simona Mangiante Papadopoulos.
As her husband's sentencing approached, Mangiante Papadopoulos has spoken out repeatedly about her belief that her husband was in some way set up by the government. For several weeks, she maintained that her husband was reconsidering his guilty plea. But she said he ultimately decided to accept his fate with the court.
"George will take responsibility for some inaccuracies during the interview with the FBI," she said in a statement to ABC News on Wednesday. She said she hopes "the judge will take into account" his lingering concerns about the conduct of the government "in order to assess George's role in this investigation from an objective point of view."
"And, yes," she added, "definitely decide for zero jail time."