— -- The Justice Department Thursday announced it was "rescinding" Obama-era guidance over how federal authorities should go after marijuana-related crimes, touting the latest move as "a return to the rule of law."
But senior Justice Department officials struggled to explain how the new policy would actually differ from that of their predecessors, and they refused to promise more criminal cases or other law enforcement activity than the Obama administration.
"I can't sit here and say whether or not it will or won't lead to more marijuana prosecutions," one senior official said, speaking with reporters on the condition of anonymity.
In 2013, as more states continued to legalize the use of medical and recreational marijuana, the Justice Department issued a memorandum to federal prosecutors across the country, telling them to focus their "limited investigative and prosecutorial resources" on "the most significant threats," including marijuana operations tied to cartels and gangs, large-scale drug traffickers, and "the diversion" of marijuana from states that have legalized it to states where it's banned.
According to the senior Justice Department official, that 2013 memorandum was interpreted to create "a safe harbor for the marijuana industry to operate" in certain states, and it led marijuana users and operators in those states to believe they would not be prosecuted if they "were in compliance with state regulatory processes."
But since becoming attorney general last year, Sessions has repeatedly called for tougher law enforcement tied to marijuana and warned of what he sees as serious dangers posed by the drug.
In his own one-page memo to federal prosecutors Thursday, Sessions said he was rescinding the 2013 memo and any related memos because they are "unnecessary" given "the Department's well-established general principles," which direct federal prosecutors to "weigh all relevant considerations" when deciding what cases to bring.
"This return to the rule of law is also a return of trust and local control to federal prosecutors who know where and how to deploy Justice Department resources most effectively to reduce violent crime, stem the tide of the drug crisis, and dismantle criminal gangs," the Justice Department said in a statement.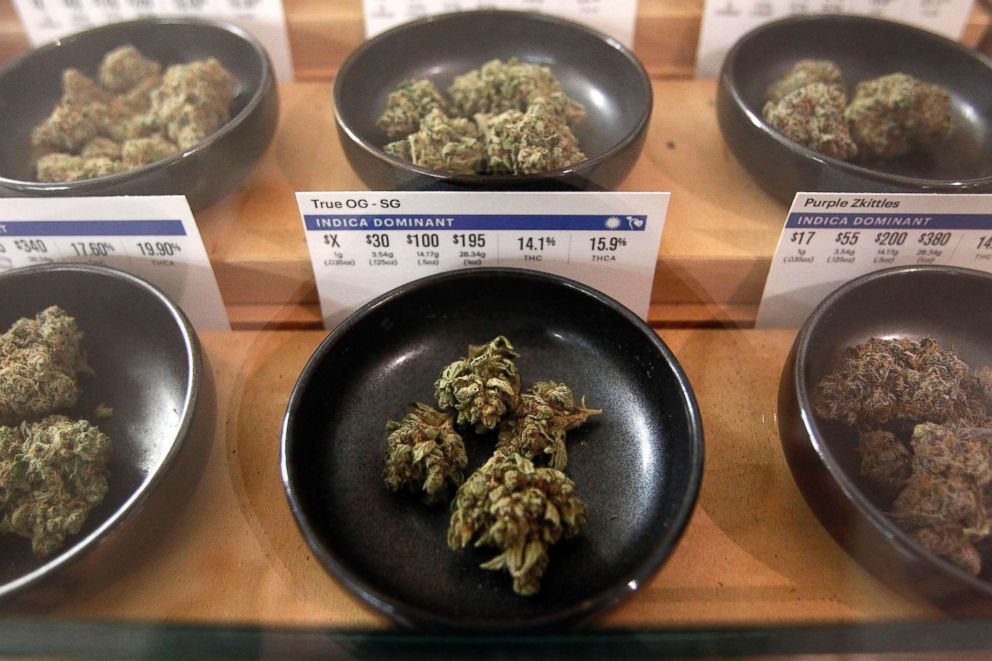 During the briefing with reporters, the senior department official said Thursday's move strips away "any de facto safe harbor" for criminals and tells U.S. attorneys "to determine what cases need to be brought ... in their districts and make decisions accordingly."
"We believe that U.S. attorneys' offices should be opened up to bring all the cases that they believe are necessary to be brought," the official said.
The 2013 memo rescinded Thursday, however, also afforded U.S. attorneys such prosecutorial discretion, declaring that "nothing herein precludes investigation or prosecution, even in the absence of any one of the [stated priorities], in particular circumstances where investigation and prosecution otherwise serves an important federal interest."
Like the new memo from Sessions, the 2013 memo also acknowledged that marijuana use and distribution violated federal law, as Congress outlawed it through the Controlled Substances Act.
Asked repeatedly whether the new guidance from Sessions means the Justice Department will undertake more law enforcement actions related to marijuana, the senior Justice Department official didn't answer, saying, "We think that U.S. attorneys need to determine what cases need to be brought in their districts." Any further steps, including possibly filing lawsuits against states that have legalized marijuana, "are still under consideration," the official said.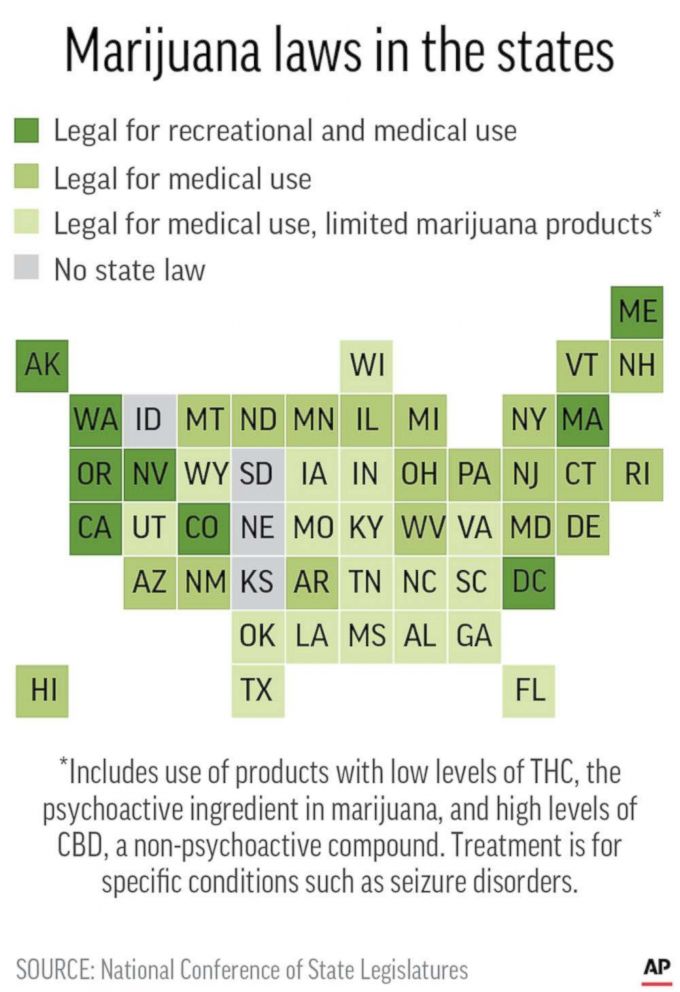 Another senior Justice Department official was then asked whether federal authorities will go after banks and others in the federal banking system who work with the marijuana industry. The official answered by citing the 2013 memo, saying, "It's clear from both the previous memoranda and cursory reading of federal law that certain bank activities involving marijuana are contrary to federal law."
"With respect to cultivation, distribution, [and] possession, we expect the U.S. attorneys to make an assessment of issues in their district to make a determination" of cases to pursue, the official added.
According to the U.S. attorney in Colorado, the new move by the Justice Department will have no impact on how he operates his office.
"Today the Attorney General rescinded the [previous] Memo on marijuana prosecutions, and directed that federal marijuana prosecution decisions be governed by the same principles that have long governed all of our prosecution decisions. The United States Attorney's Office in Colorado has already been guided by these principles in marijuana prosecutions -- focusing in particular on identifying and prosecuting those who create the greatest safety threats to our communities around the state," said Bob Troyer, who was recently appointed by Sessions to lead the Colorado office after serving as acting U.S. attorney there for more than a year. "We will, consistent with the Attorney General's latest guidance, continue to take this approach in all of our work with our law enforcement partners throughout Colorado."
Before Thursday's announcement, Sessions rescinded several other Obama-era memoranda, including one that said work-related protections enshrined in federal civil rights law must be interpreted to include transgender individuals.
Just last month, ABC News obtained internal video of a Justice Department event in June, when department interns pressed him on several of his controversial views. One intern asked him why he supports "pretty harsh policies for marijuana and pretty lax gun control laws" when "statistically guns kill significantly more people than marijuana does."
In response, Sessions noted that more fatal accidents are now caused by drugs than by alcohol, and he said the American Medical Association "is crystal clear" that "marijuana is not a healthy substance."
"I don't think America's going to be a better place if marijuana's sold in every corner grocery store," Sessions said.