Republican leader Kevin McCarthy has made a new offer to the GOP hardliners opposing his bid for House speaker, sources familiar with the discussion told ABC News, and the conservatives were meeting Thursday morning to consider the concessions.
The offer comes after McCarthy's historic defeats over the past two days. He has failed in six consecutive rounds to secure enough support to be elected to the post, with 20 hard-line Republicans repeatedly voting against him.
In an attempt to break the logjam, and avoid a seventh loss, McCarthy's proposed a new round of concessions that includes making it easier for members to remove him as speaker if he does hold the gavel in the new Congress.
It's unclear if the offer will be accepted by the small but influential anti-McCarthy group, who were meeting Thursday morning to debate the terms and plot their next move.
The House was scheduled to reconvene at noon.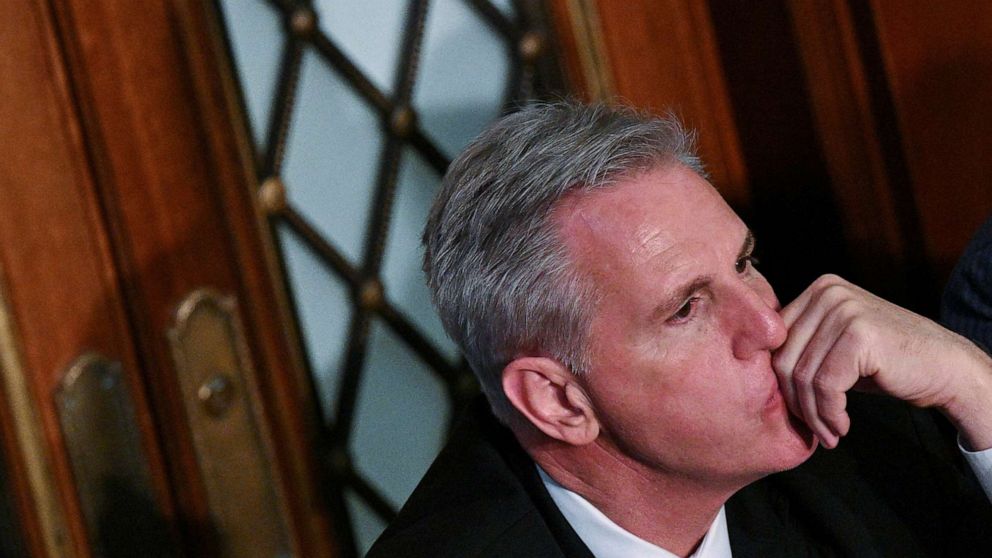 A major focus of McCarthy's offer is his concession on the motion to vacate, or to bring to the floor a vote of no confidence in the speaker.
If his offer is approved by the full Republican conference on the floor in the rules package, a single member from either party could trigger a simple majority vote on whether to oust the speaker. This is down from the threshold of five members McCarthy initially agreed to.
McCarthy also caved to the demand from the conservative House Freedom Caucus -- members of which are leading the opposition to McCarthy's speaker quest -- to put more of their members on the House Rules Committee.
His offer also includes a vote on pieces of legislation that the rebels have been pushing for, including a bill on term limits for members of Congress and a bill on border security.
Still under discussion, according to the sources, is securing a guarantee against retaliation because of the threats made to yank committee assignments from those who opposed McCarthy.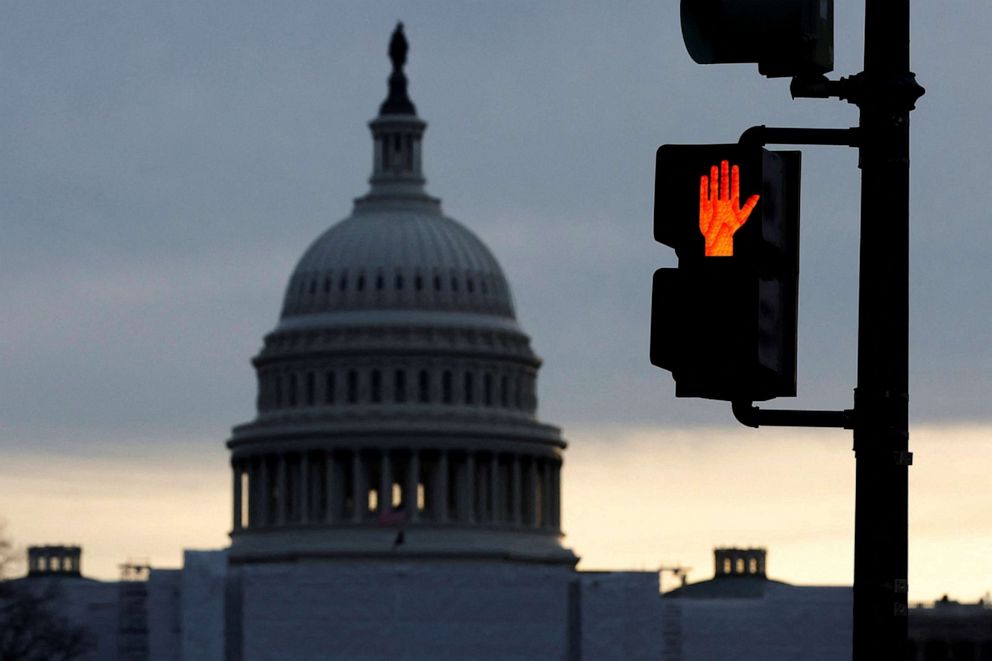 McCarthy sounded undeterred as he left the House late Wednesday night, telling reporters the caucus will "talk until we get this done."
"Hey, I crawl before I walk and walk before I run, and I felt as though we had a very good discussion," McCarthy said, adding, "I think what you should gauge, being able to do that vote, [is] that the discussions are going well but that doesn't mean they're done. That doesn't mean anything on that. But it's just in that realm."