The TAKE with Rick Klein
Republicans may or may not lose control of the House of Representatives in November.
But functional "control" is already gone. It happened as a result of issues that continue to pop up in Congress with numbing regularity – pitting the rank-and-file members and leadership against each other, and with President Donald Trump bringing even more divisions.
GOP disagreements on immigration sank the food stamps and farm bill on Friday. Conservatives, who want a tougher immigration bill brought up for a vote, delivered a shocking defeat on the House floor to House Speaker Paul Ryan.
Coming from the other direction, moderate Republicans are poised to further upend leadership's plans, as they compile signatures to allow a House vote to legalize Dreamers' status – a big priority for Democrats.
Trump, meanwhile, continues to muse about another possible government shutdown if Congress doesn't approve his border wall before the election.
With primary season in full swing, one thing that's striking is that all of the factions inside the Republican Party are convinced that their policy prescriptions are also politically necessary. They all can't be right – at least not in a way that leads to an immigration bill actually becoming law.
The RUNDOWN with MaryAlice Parks
It's actually not like Watergate.
As he has many times before, the president over the weekend tried to draw a comparison between the FBI investigating Russian meddling into U.S. elections and the criminal activity that surrounded President Richard Nixon's campaign.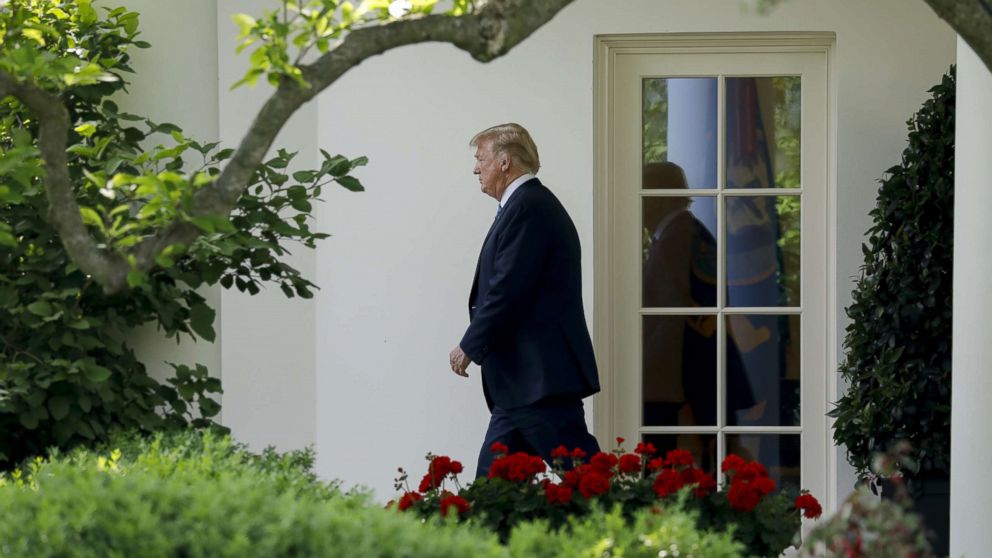 The burglars who sought to help Nixon by jimmying the door to Democratic National Committee headquarters nearly 50 years ago were civilians and not law enforcement. They were breaking and entering, not following up on an investigative lead.
The fact that this recent FBI investigation was kept under wraps until after the 2016 election (and after former FBI Director James Comey was specifically asked about it by Congress), makes it hard to square with a theory that FBI agents were somehow directed and misused for political means.
What does feel like Watergate is the threats President Trump is making against the Department of Justice and his bold assertion on Twitter that he is debating taking over top levels of law enforcement singlehanded.
He said, "I hereby demand" that DOJ look into the use of an FBI informant in the early parts of their Russia investigation. The DOJ, in response, said its internal watchdog would.
Clearly, the president and his team are frustrated by this probe, but these defensive reflexes and offensive attempts to discredit everyone outside his immediate team, might be adding to suspicions.
The TIP with Esther Castillejo
One of the most heated and contentious congressional races in the country is getting a shot of civility.
Two Democratic candidates for California's 39th Congressional District, vacant after the resignation of Rep. Ed Royce, R-Calif., are calling for a truce after being locked in a months-long feud involving negative ads, threats of legal action, accusations of fraud and comparisons to President Trump.
Andy Thornburn and Gil Cisneros, Democratic frontrunners in the race for this blue-trending Southern California district -- one of the Republican districts Democrat are trying to flip to take control of the House -- agreed Friday to stop campaigning against one another and instead focus on promoting their campaigns and beating Republican frontrunner Young Kim.
"The opportunity to win this seat is too important for the two leading Democrats to squander it by focusing our fire on each other," said the two campaigns in a joint statement.
The deal was brokered by California Democratic Party Chair Eric Bauman with support of the Democratic Congressional Campaign Committee, which had recently elevated Cisneros to its "Red to Blue" program and last week started to run ads against Republican Shawn Nelson ahead of the June 5 primary.
California's so-called "jungle" primary system is at play here -- the top two vote-getters will move on to the general election regardless of party -- and Democrats are working hard to make sure at least one of their candidates gets on the ballot.
"The last thing our Party needs, and the last thing the voters want, is a divisive and negative Primary campaign that undermines our chances in November," Bauman said in a statement.
Both Cisneros and Thornburn have poured millions of dollars of their own money into their campaigns, getting them spots among the top 10 self-funding candidates in congressional races nationwide.
WHAT YOU NEED TO KNOW TODAY
President Trump goes to CIA headquarters for the swearing-in of Gina Haspel as CIA Director at 10:35 a.m.
President Trump honors NASCAR champion Martin Truex Jr. at the White House at 2 p.m.
Secretary of State Mike Pompeo delivers remarks at the 2018 Plenary Session of the U.S. - Georgia Strategic Partnership Commission with the Prime Minister of Georgia Giorgi Kvirikashvili at 7 a.m. At 9 a.m., Pompeo delivers his first major foreign policy address: "After the Deal: A New Iran Strategy."
Deputy Attorney General Rod Rosenstein delivers remarks at Compliance Week's Annual Conference for Compliance and Risk Professionals in Washington, D.C. at 7 a.m.
We The People for Sensible Gun Laws holds a demonstration at the White House calling on Congress to "recognize this is a public health emergency" at 11 a.m.
Rev. Jesse Jackson, Danny Glover and other poverty activists rally on Capitol Hill and attempt to deliver letters to Senate Majority Leader Mitch McConnell and House Speaker Paul Ryan demanding immediate action to address systemic racism at 2 p.m.
QUOTE OF THE DAY
"We have devalued life, whether it's through abortion, whether it's the breakup of families, through violent movies, and particularly violent video games." — Texas GOP Lt. Gov. Dan Patrick told ABC News Chief Anchor George Stephanopoulos on "This Week" Sunday in the wake of Friday's Santa Fe High School shooting that left 10 people dead and 10 injured.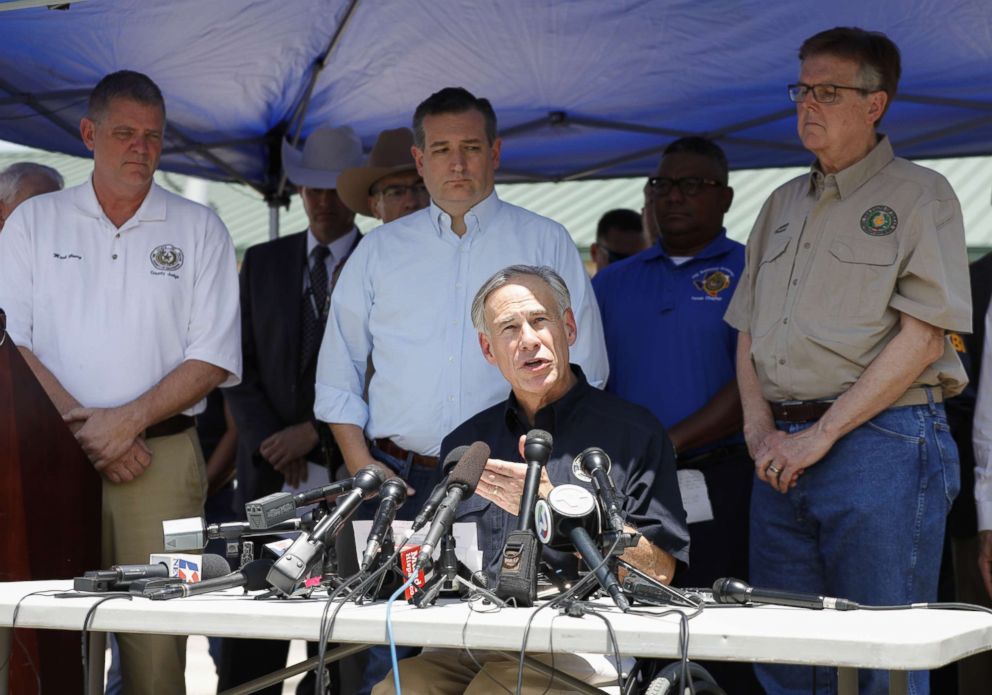 NEED TO READ
Special counsel aims to finish portion of investigation related to Trump by Sept. 1: Giuliani. A timetable for other aspects of the remaining investigation, which has expanded over the course of the last year, was not discussed, according to Giuliani. (John Santucci) https://abcn.ws/2rX06NM
Trump 'may feel that there's some unfairness going on' with Amazon, says top White House economic adviser. President Trump's top economic adviser said Trump 'may feel that there's some unfairness going on' in regard to Amazon but said he couldn't comment in detail on the president's concerns about the giant online retailer because he hasn't been deeply involved in those discussions. (Jordyn Phelps) https://abcn.ws/2kaYRX1
Lobbying firm shuttered, but Tony Podesta's fate in Mueller probe still a mystery. Lobbyist Anthony "Tony" Podesta filed his final papers with the Department of Justice earlier this month chronicling the last work performed by the once-powerful lobbying firm that bore his name but which is now defunct following its entanglement in special counsel Robert Mueller's wide-ranging Russia investigation. (Trish Turner) https://abcn.ws/2x4ipW2
Melania Trump returns home to White House after hospitalization. First lady Melania Trump returned home to the White House Saturday morning following a days-long stay in the hospital, her office said. (Jordyn Phelps) https://abcn.ws/2rRd0Nm
2 Kentucky Democrats battle to lead party's push into red America. Kentucky's 6th Congressional District sits smack dab in the middle of the Bluegrass State -- but come Tuesday it will find itself at the epicenter of the Democratic Party's quest to retake the U.S. House of Representatives in the November midterms. (John Verhovek) https://abcn.ws/2KFUK0p
Texas lieutenant governor suggests violent video games, abortion show 'devalued life,' bear part of blame for gun violence. The Texas lieutenant governor, speaking two days after 10 people were killed in a school shooting in his state, said abortion, divorce and violent video games and movies show that 'we have devalued life,' which he pointed to as a cause of school shootings. (Quinn Scanlan) https://abcn.ws/2rZly3N
Lawyer for Trump's fixer seeks to block Avenatti from participating in Cohen case. The war of words between Michael Cohen and Michael Avenatti is heating up again -- with the president's long-time fixer accusing Avenatti of violating ethical and professional rules of conduct -- and seeking to preclude him from participating in Cohen's court case. (James Hill) https://abcn.ws/2wYwEfi
The Washington Post reports on the Justice Department questioning its inspector general on whether political motivation tainted the FBI investigation into ties with Russia and the Trump campaign. https://wapo.st/2rYtJ0m
The Note is a daily ABC News feature that highlights the key political moments of the day ahead. Please check back tomorrow for the latest.