An ammunition distributor with ties to a recently sanctioned Russian oligarch is listed among the expected exhibitors at the National Rifle Association's Annual Meetings opening in Dallas, Texas on Friday.
TulAmmo USA is a private company headquartered in Round Rock, Texas, but sells small-arms ammunition manufactured by the Tula Cartridge Works in Tula, Russia, about 120 miles outside of Moscow. The factory, one of Russia's oldest and largest arms plants, is tied to a number of entities and individuals who have been sanctioned by the U.S. Treasury Department, including Rostec, Russia's state-owned defense conglomerate, and Igor Rotenberg, an oligarch who was recently targeted alongside several other allies of Russian President Vladimir Putin.
This year's convention, always a political spectacle, comes as the NRA's connections to Russia have become the focus of media attention amid a Senate inquiry into allegations that Russian agents may have tried to use the gun-rights group to gain access and influence in U.S. political circles, but TulAmmo USA's presence raises a somewhat different set of concerns.
"I suspect TulAmmo USA has stayed on the right side of U.S. sanctions laws," said Peter Harrell, a former senior State Department sanctions official who is now an adjunct senior fellow at the Center for a New American Security. "But there is something deeply troubling about a Russian arms maker -- one that makes Russian military assault rifles and anti-tank missiles -- profiting by selling ammunition in the U.S. The fact that a portion of those profits flow to some of Putin's closest cronies makes the situation even more problematic."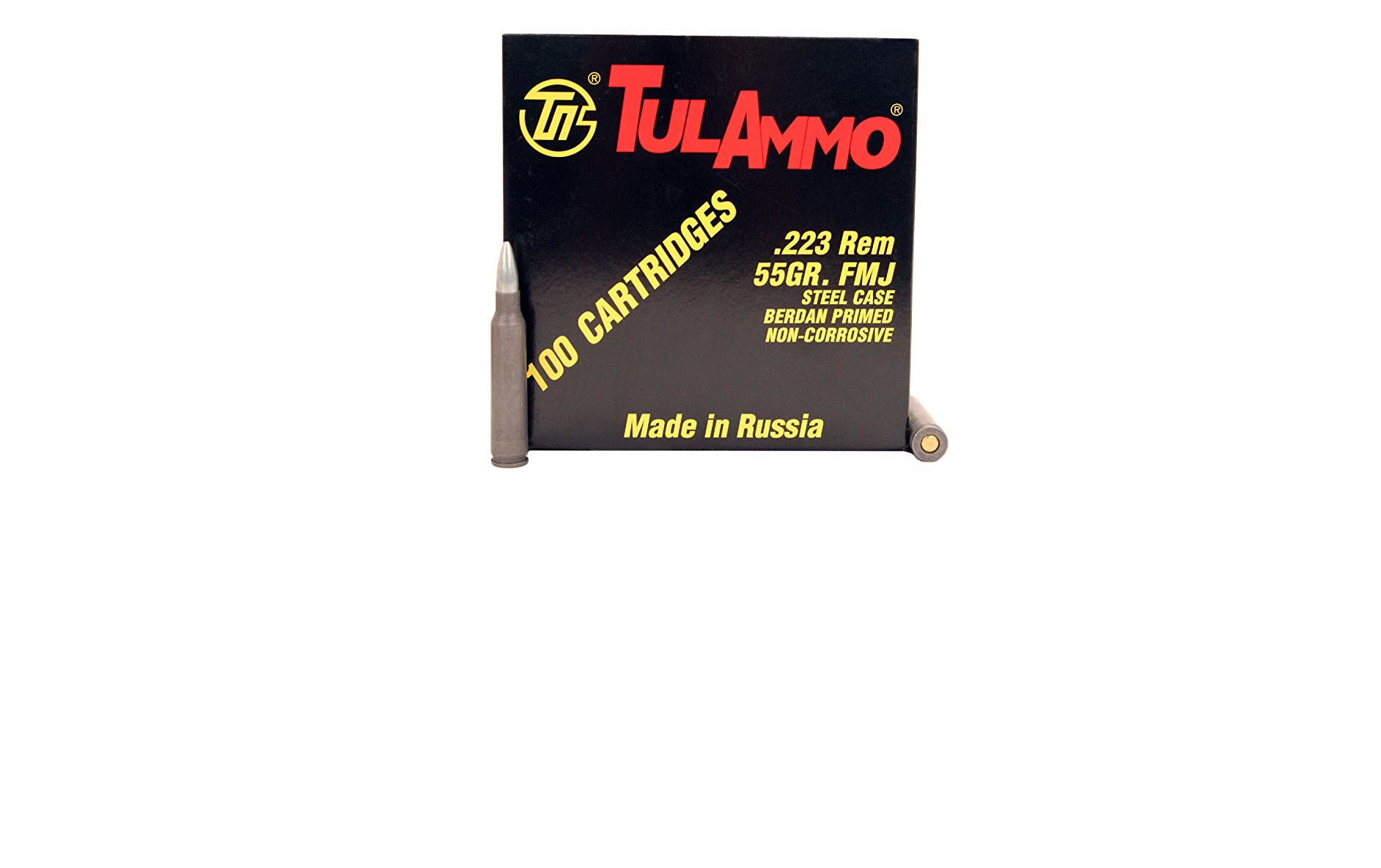 In an interview with ABC News, TulAmmo USA CEO Ed Grasso confirmed that the company is a distributor for the Tula Cartridge Works but described it as a "completely separate entity" with a legal business arrangement to buy ammunition exported by the Russian factory for sale to consumers.
"Tula Cartridge Works has been paid for the product they ship to the U.S. under licenses approved by Bureau of Alcohol, Tobacco and Firearms and the State Department," Grasso said.
There are no Russian citizens or people from Russia serving as company board members or officers, Grasso said.
The NRA did not respond to a request for comment.
Harrell told ABC News that just because TulAmmo USA has managed to remain "just outside the penalty box" doesn't mean their presence shouldn't cause concern.
"I also bet that the American sportsmen buying TulAmmo cartridges would be surprised to learn that they are supporting the same Russian military complex that supports Russian aggression in Syria, Ukraine, and around the world," Harrell said.
According to its website, TulAmmo USA "represents the Tula Cartridge Works here in the US," which unlike Russia, has a thriving consumer market for guns and ammunition.
"The Tula Cartridge Works, founded in 1880 by Emporer [sic] Alexander II, is one of the most significant producers of small-arms ammunition in the world today," the website reads. "Leveraging the production experience of nearly 140 years, and applying ever-evolving technologies and research knowledge, we continue to push the envelope on behalf of the American shooter."
Selling steel-cased ammunition from Russia is the majority of the company's business and according to its CEO Grasso, that business has grown rapidly over the last decade thanks in large part to a symbiotic relationship with the American gun industry.
"American shooters have become accustomed to the Russian ammunition," Grasso said in an interview with SHOT Show TV in January 2017. "They find it working in their guns. We've had good cooperation from the U.S. gun companies. They've realized that having inexpensive ammunition that works across their product line allows people to shoot more ammunition, and when they have an option to shoot more ammunition, they might buy more guns, so it's a partnership that's worked so far."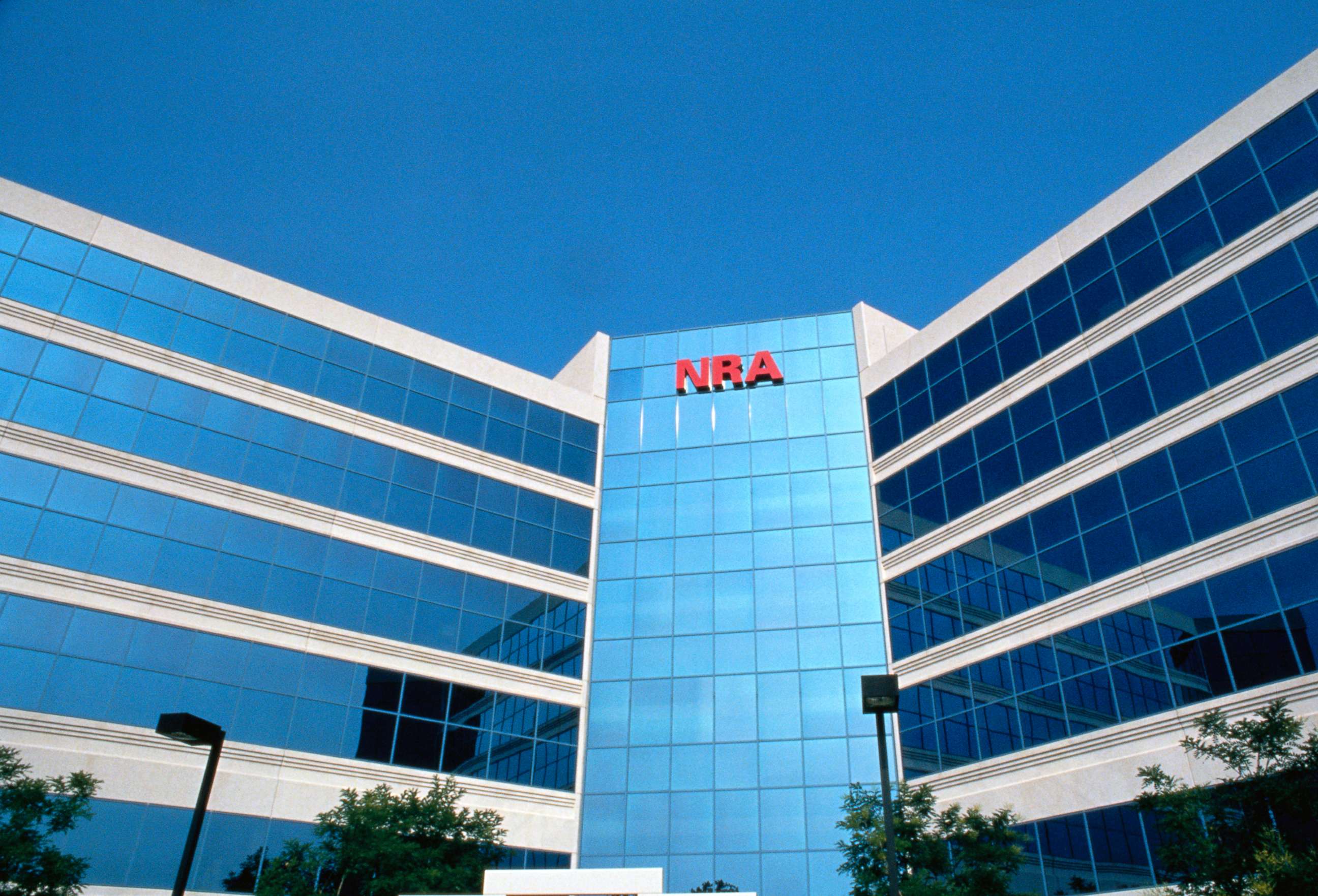 The extent of TulAmmo USA's relationship with the Tula Cartridge Works appears to be closer than the typical buyer-supplier relationship. TulAmmo USA and TulAmmo, its Russian counterpart, which lists the same address the Tula Cartridge Works, share a name, a logo and at least one former officer.
Alexey Solovov, the factory's onetime chairman who was convicted two years ago on fraud charges and given a three-year suspended prison sentence, appears to have also registered five patents for ammunition boxes, packages and clips on TulAmmo USA's behalf between 2014 and 2016. Grasso told ABC News Solovov is no longer involved with the company.
Tula Cartridge Works is partially owned by a holding company called High Precision Systems that was established by the state military technology firm Rostec, which was sanctioned by the U.S. Treasury Department in 2014 and cut off from U.S. debt financing amid "continued Russian efforts to destabilize eastern Ukraine."
Igor Rotenberg purchased 46.176 percent of the Tula Cartridge Works in February 2017. He refused to comment on the deal at the time, but Vedomosti, one of Russia's leading business newspapers, suggested that he may have been buying in ahead of an expected rearmament by Russia's military, which was known to be preparing to replenish its ammunition stocks.
The Rotenberg's family's ties to Putin stretch back decades. Igor's father Arkady has been Putin's close friend since childhood, when they were judo sparring partners, and Arkady has since amassed a multi-billion-dollar fortune largely through state contracts, including the controversial effort to build a bridge between Russia and the recently annexed Ukrainian peninsula Crimea.
Rotenberg acquired significant assets from his father, Arkady, and his uncle, Boris, after they were sanctioned themselves in 2014 for supporting "Putin's pet projects by receiving and executing high price contracts for the Sochi Olympic Games and state-controlled Gazprom."
This week, after being hit with sanctions by the U.S. himself, Rotenberg reduced his share in the factory to 20.23 percent, a move a manager from the factory told Vedomosti was intended to allow the company to keep exporting ammunition.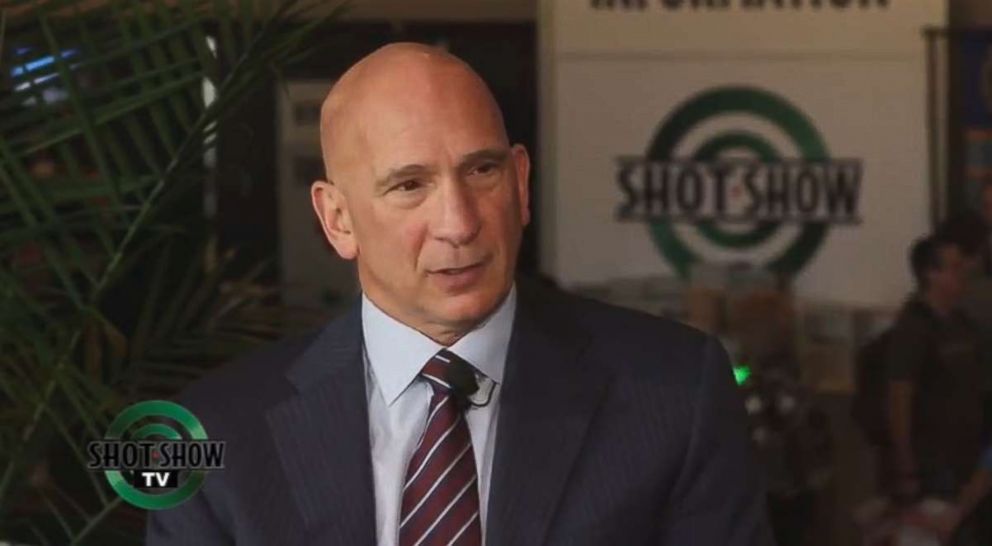 Grasso told ABC News that he was aware of the sanctions against Rostec and Rotenberg but insisted the company has done its due diligence.
"I've never delved into it, but Rostsec owns a lot of companies in Russia," Grasso said. "[And] I have been assured that [Rotenberg's] ownership shares are no longer anything that we have to be concerned with."
TulAmmo USA, meanwhile, is poised to occupy a booth in Kay Bailey Hutchison Convention Center this weekend alongside hundreds of other approved exhibitors even as questions have swirled about whether Russians have attempted to use the NRA as a vehicle to influence the 2016 election.
Grasso said TulAmmo USA has not made any contributions of any kind – political or otherwise -- to the NRA beyond paying for a booth at the annual convention since 2011. It appears to have shared the group's opposition to Hillary Clinton though. One of two "News" items listed on TulAmmo USA's website is a sharp criticism of Hillary Clinton's position on gun control and the "proudly anti-gun tenor" of the Democratic National Convention that nominated her.
In January 2017, Grasso noted some relationship between business and politics in his industry.
"I think there was [an increase in prices] at the retail level. I think you saw some buildup in pricing in anticipation of the election," Grasso told SHOT Show TV. "I think they'll stabilize over the next six months and get back to normal. It looks like we're going to have a fairly normal year."