With pause ending, senators concerned about whether loan servicers can handle resumed payments
Sen. Elizabeth Warren, others raise questions in a letter obtained by ABC News.
Concerned about the massive bureaucratic lift of restarting student loan payments this fall, some Senate Democrats are questioning whether loan servicers can smoothly transition out of a three-year-long payment pause.
"With the resumption of payments now fast approaching, we are requesting updated information on your plans to ensure a smooth transition back into repayment for borrowers," the senators wrote in a letter sent to four major loan servicers Tuesday and obtained exclusively by ABC News.
The letter, signed by Sens. Elizabeth Warren of Massachusetts, Ed Markey of Massachusetts, Richard Blumenthal of Connecticut, Bob Menendez of New Jersey, Sherrod Brown of Ohio and Chris Van Hollen of Maryland, was sent to MOHELA, Maximus Federal Services, Nelnet and EdFinancial.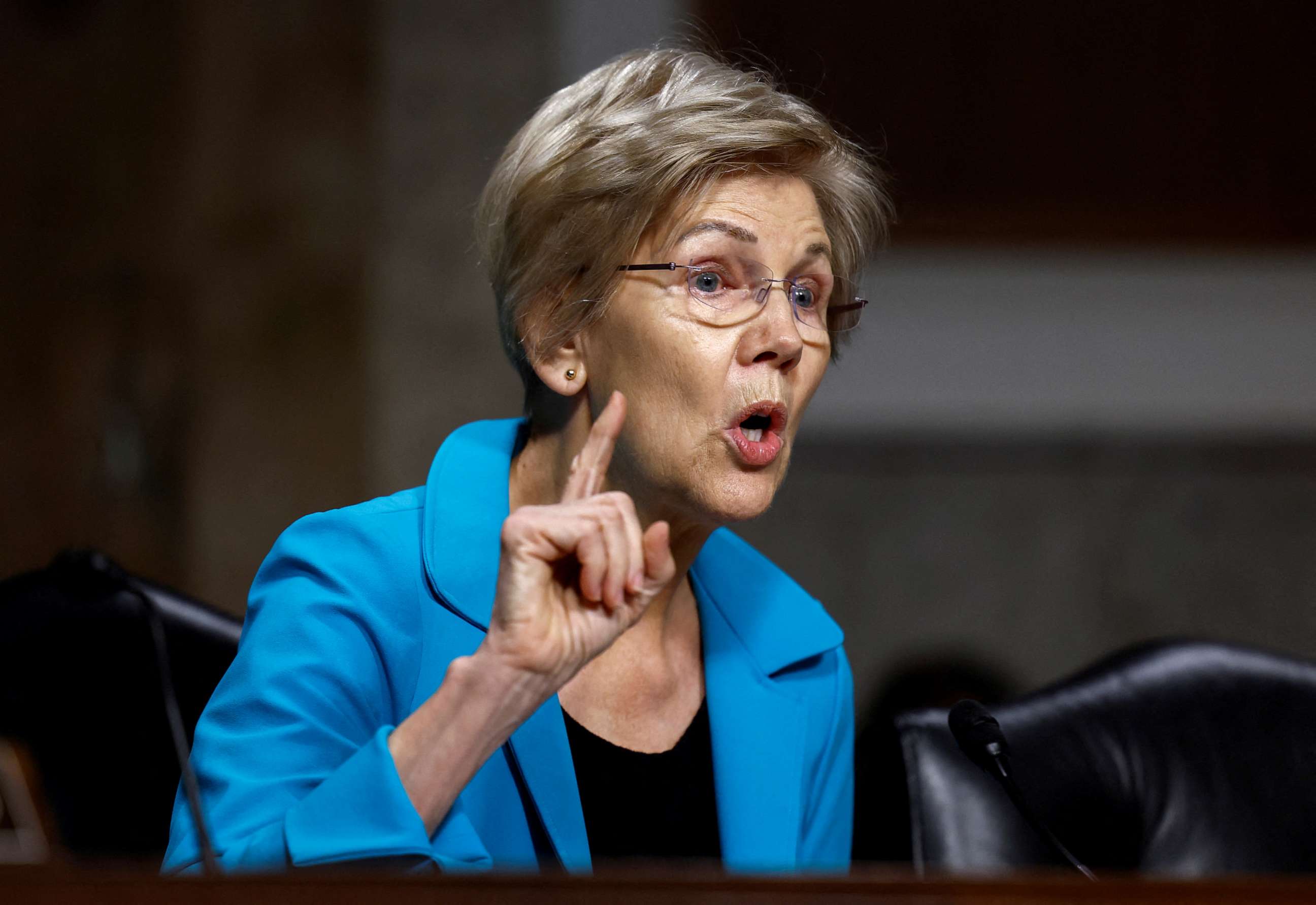 Student loan payments are scheduled to restart in October, and although the Biden administration announced that there will be a 12-month "on-ramp" period where borrowers will not be penalized for missing payments, interest will still start accruing on Sept. 1 -- marking the end of the payment moratorium that began at the start of the pandemic.
In their letter, the senators said they were not persuaded that loan servicers were "prepared" for this change, citing what they deemed as insufficient communications between servicers and borrowers over the past few years.
"While we appreciated the Administration's latest announcement of a 12-month 'on-ramp' transition period to help borrowers avoid the harshest consequences of missed, partial, or late payments, our previous correspondence with student loan servicers indicated that they had had little engagement with borrowers throughout the pandemic and were not prepared to support borrowers once payments resumed," the senators wrote.
The senators also wrote letters to servicers in June and December 2021 with similar questions about outreach to student loan borrowers. Both inquiries received responses, though the senators said they were displeased with the data they saw: "only half of the servicers shared any information on borrower response rates, and those that did share this information had not been in touch with the majority of new borrowers," they wrote on Tuesday.
MOHELA, Maximus, Nelnet and EdFinancial did not respond to ABC News' requests for comment Tuesday night.
While the Education Department has maintained that it will "be in direct touch with borrowers and ramping up our communications with servicers well before repayment resumes," much of the execution will still come down to loan servicers.
In their letter, the senators said that they were concerned with the heavy workload and weakened ability of those servicers to take it on, highlighting layoffs and vast transfers of borrowers over the last three years of the pause.
"Since 2020, a number of servicers have exited the federal student loan program. About half of all borrowers -- approximately 17 million -- have been transferred to new servicer, with that number expected to grow in the next few months," the senators wrote.
"We are also concerned by reports indicating that servicers are laying off employees and may be understaffed for the deluge of borrower communication," they wrote.
These challenges come as the Office of Federal Student Aid -- the government agency in charge of overseeing student loans -- did not receive a funding increase this year, over which both Democrats and Republicans have voiced concern.
"Never has this ever been done where -- depending on the decision of the Supreme Court -- up to 43 million borrowers are going to start repaying," Education Secretary Miguel Cardona told lawmakers in a congressional hearing, before the Supreme Court overturned President Joe Biden's attempt to cancel up to $20,000 in debt for some Americans.
"It's a huge lift for our team," Cardona said.
The senators documented these workload difficulties, saying it increases "the risk that borrowers could fall through the cracks when payments resume."
"But it is critical that servicers dedicate sufficient staff to respond to borrowers seeking information about the return to repayment, provide accurate information to borrowers about their payment obligations and options to manage their loan, ensure borrowers are assigned to the appropriate payment plan, and notify borrowers about any changes on a timely basis," they wrote.
The senators requested responses from the loan servicers by Aug. 1, including details about how many new borrower accounts they'd taken on, the experience levels of new customer service employees, outreach to borrowers and steps being taken to avoid errors.