Authorities prep security for Trump's arraignment, alert to possible 'turn for the worse'
"We're taking this event extremely serious," the Miami police chief said.
Miami officials said Monday that they are "ready" for the historic arraignment of former President Donald Trump, after he was charged with 37 counts related to his handling of classified documents after leaving office.
"We are prepared for a variety of crowd sizes," Mayor Francis Suarez told reporters. "We have the ability to increase our capacity if necessary."
Trump, who has said he is innocent and will plead not guilty, appeared to encourage supporters to come to Miami for his court hearing, writing on social media last week: "SEE YOU IN MIAMI ON TUESDAY!!!"
It wasn't immediately clear how many pro-Trump people might come to Florida, though organizers claimed to be busing in hundreds. Trump made a similar call after he was indicted in New York City, though few heeded that. (He pleaded not guilty in that case.)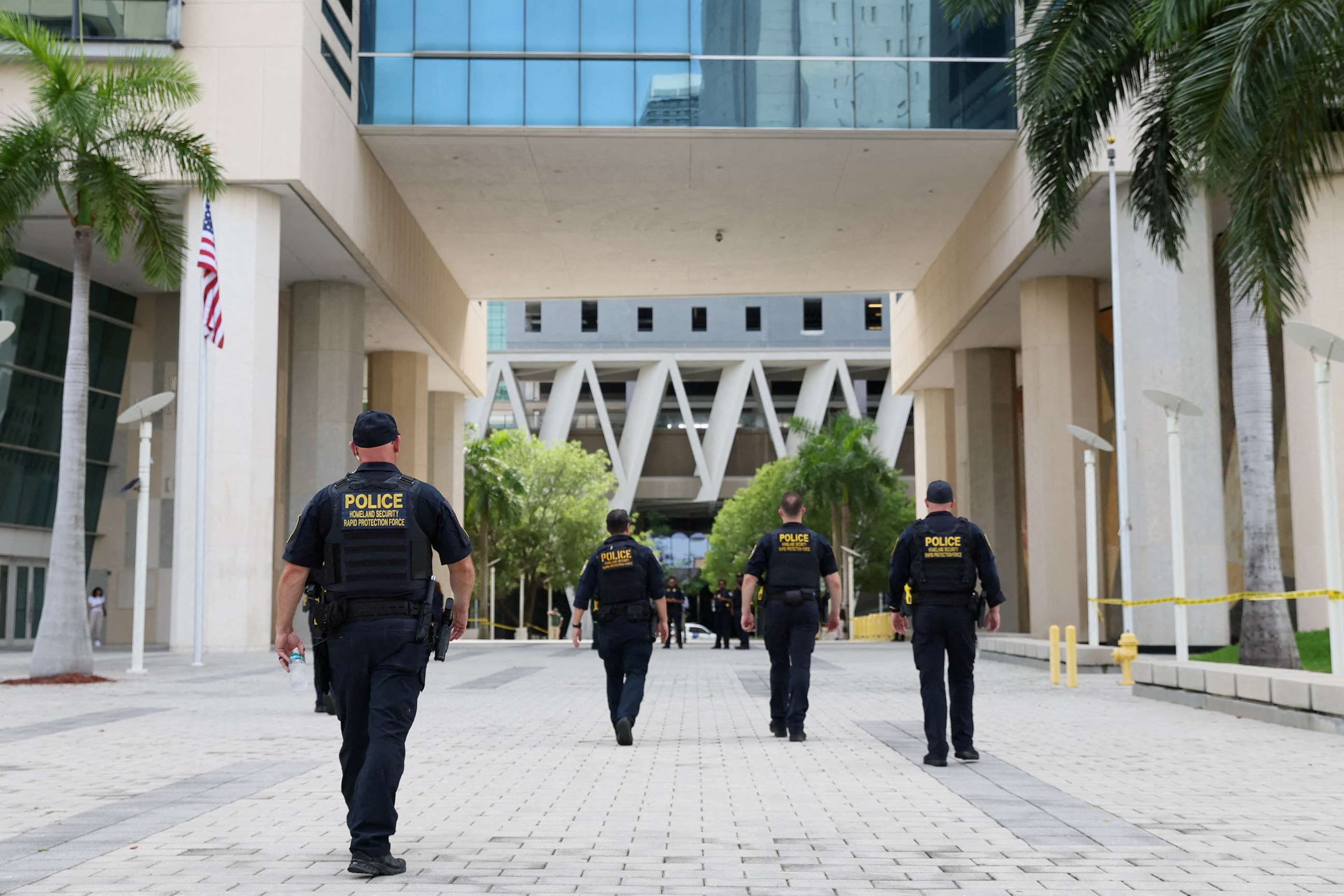 The Institute for Strategic Dialogue, a nonpartisan think tank that tracks and analyzes online hate speech, disinformation and extremism, said an analysis of digital behavior found "some Trump supporters expressed intentions or shared plans to protest in Miami and New York City, but at this time, there is no indication that large scale mobilization is likely to occur."
The group reiterated that view on Monday while noting a possible gathering in Miami seemed to be gaining momentum -- "without violent rhetoric attached."
Some of Trump's supporters have been more pointed in their comments about him needing literal defenders.
"If you want to get to President Trump, you're going to have to go through me and you're going to have to go through 75 million Americans just like me," former Arizona gubernatorial candidate Kari Lake said last week. "And I'm going to tell you, most of us are card-carrying members of the [National Rifle Association]. That's not a threat. That's a public service announcement."
On Monday, Manuel Morales, Miami's police chief, expressed confidence that any protests would remain peaceful.
He said the police were preparing for a crowd size from 5,000 to 50,000.
"We're taking this event extremely serious," he said. "We know there's the potential for things taking a turn for the worse, but that's not the Miami way."
Specific security plans were not disclosed.
Morales said that officers were mindful of social media posts that echoed Trump's rhetoric about the indictment and the special counsel prosecuting him but said there have been no specific threats.
The U.S. Secret Service has been preparing for Trump's appearance as well.
In coordination with the U.S. Marshals Service and local law enforcement authorities, the agency has worked to streamline Trump's movements and minimize the number of locations and the distance he needs to move within the court complex to help secure his appearance.
"While operational security precludes us from going into specifics, the Secret Service will not seek any special accommodations outside of what would be required to ensure the former President's continued safety," spokesman Anthony Guglielmi said in a statement.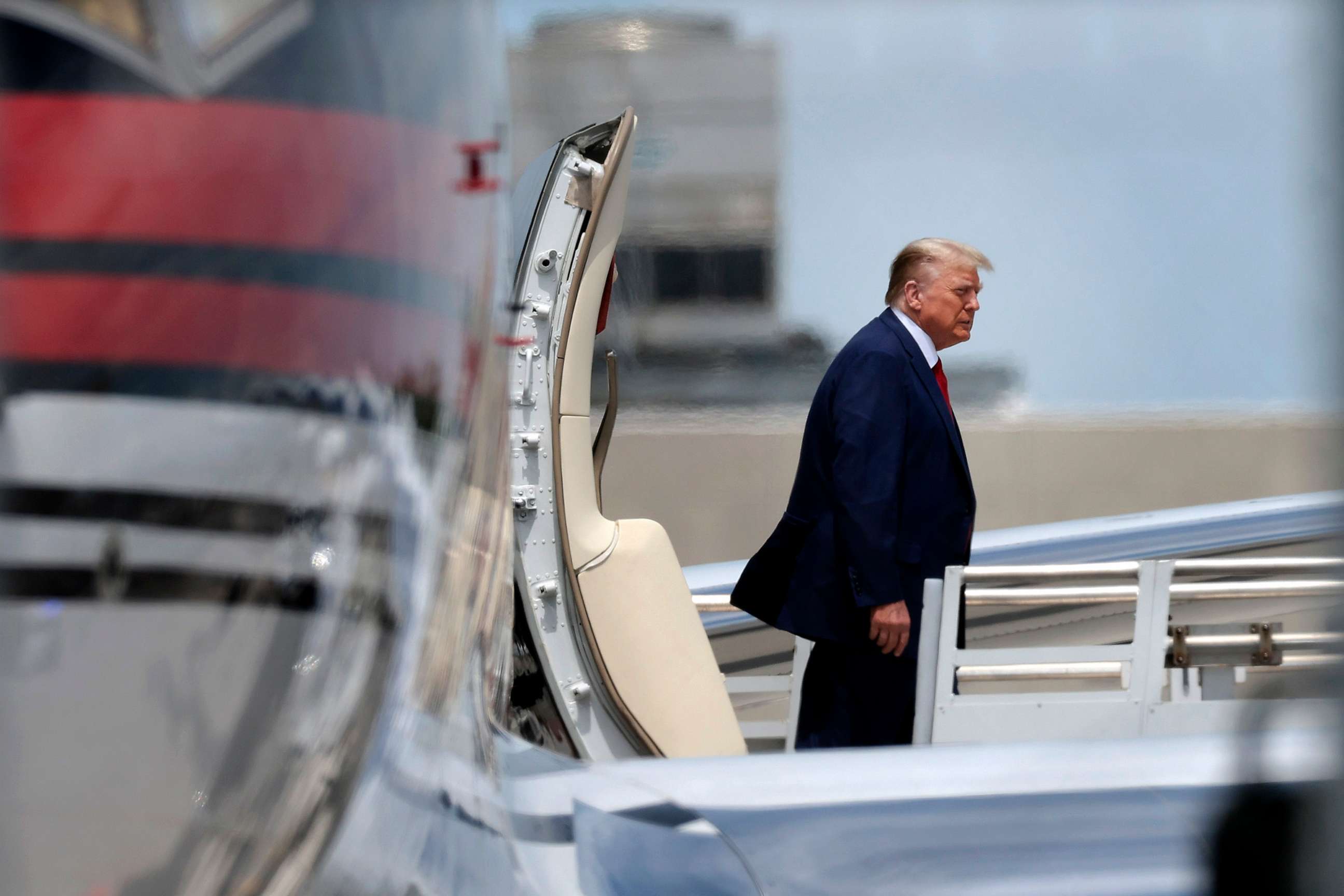 External courthouse security is being provided by the Federal Protective Service, which supervises all federal building grounds.
A noticeable increase in both local and federal law enforcement has been seen around the courthouse.
"We continuously review the measures in place and take appropriate steps to ensure the integrity of the federal judicial process," the Marshals said in a statement last week, in part.
ABC News' Lucien Bruggeman, Brian Hartman and Olivia Rubin contributed to this report.