President Donald Trump and French President Emmanuel Macron appeared to mend fences Saturday just hours after Trump fired off an angry tweet toward his host upon arriving in Paris over recent comments Macron made about propping up a "European Army" to counter international threats.
"President Macron of France has just suggested that Europe build its own military in order to protect itself from the U.S., China and Russia," Trump tweeted just minutes after he and first lady Melania Trump arrived in France Friday night. "Very insulting, but perhaps Europe should first pay its fair share of NATO, which the U.S. subsidizes greatly!"
The president appeared to be referring to comments made by Macron in a radio interview earlier in the week, in which he called for a "true European army" intended to "protect ourselves with respect to China, Russia and even the United States of America."
Macron cited Trump's recent announcement that he planned to pull the U.S. out of the Intermediate-Range Nuclear forces treaty with Russia as evidence that Europeans should direct more focus on protecting their own security interests.
"We need a Europe which defends itself better alone, without just depending on the United States, in a more sovereign matter," Macron said.
The position doesn't exactly conflict with Trump's repeated past demands for U.S. allies to share more of the cost burden for their defense, which Macron sought to remind Trump of in their one-on-one meeting at the Elysee Palace on Saturday.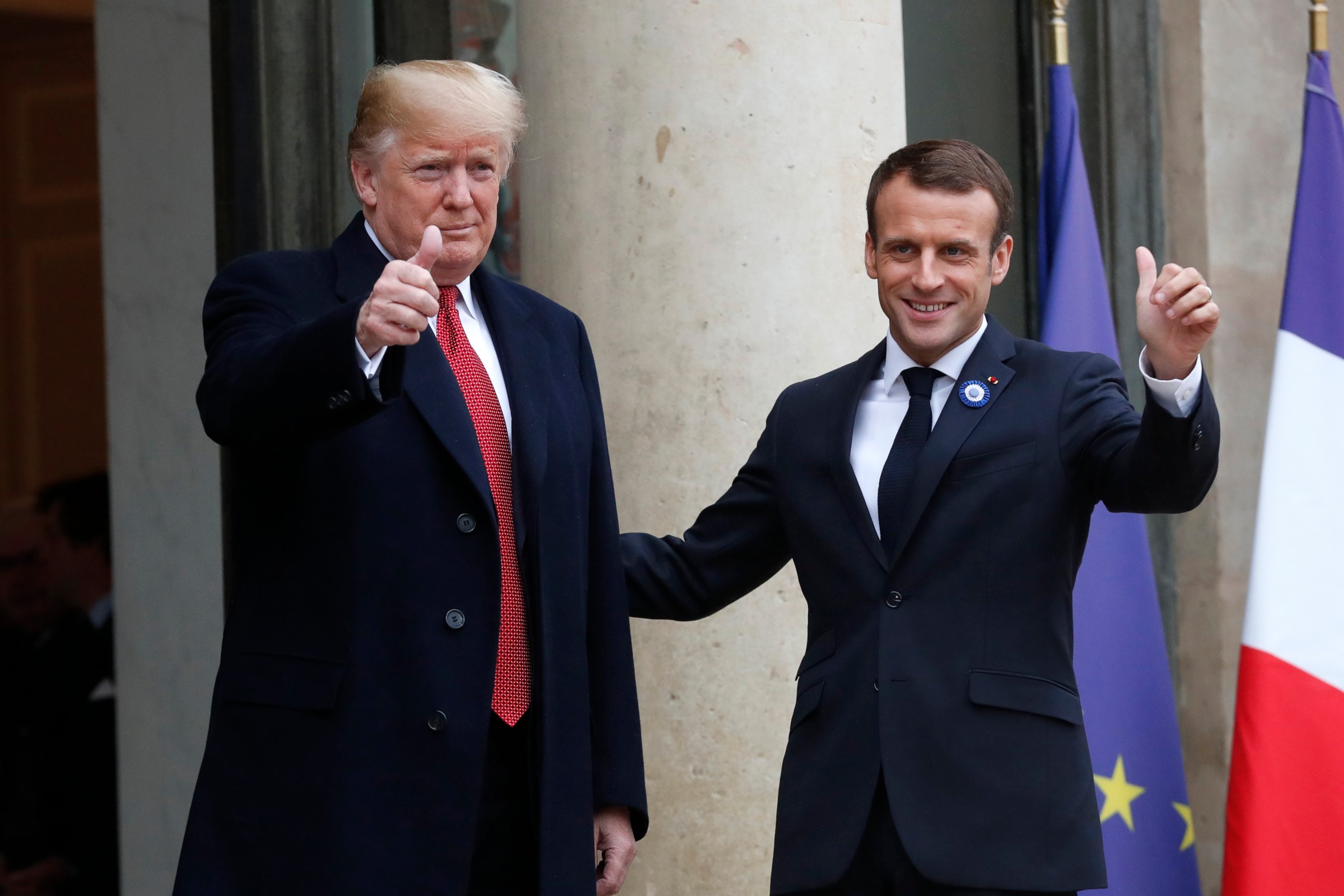 "We do share views that we need much better European burden sharing in NATO, in order to take our part of the burden," Macron said.
Trump responded by agreeing with that idea, saying, "I very much appreciate what you're saying about burden sharing, we want a very strong Europe."
A reporter then asked Trump about his tweet and whether he was "insulted" by Macron's comments, and Trump answered the two are "getting along from the standpoint of fairness."
"We want to help Europe but it has to be fair," Trump said. "We just want to absolutely be there, we want to help, we want to be a part of it but different countries also have to help."
The trip comes as the White House looks to grapple with a new political reality of Democrats taking the House in Tuesday's midterm elections and the fallout from the president's sudden firing of Attorney General Jeff Sessions.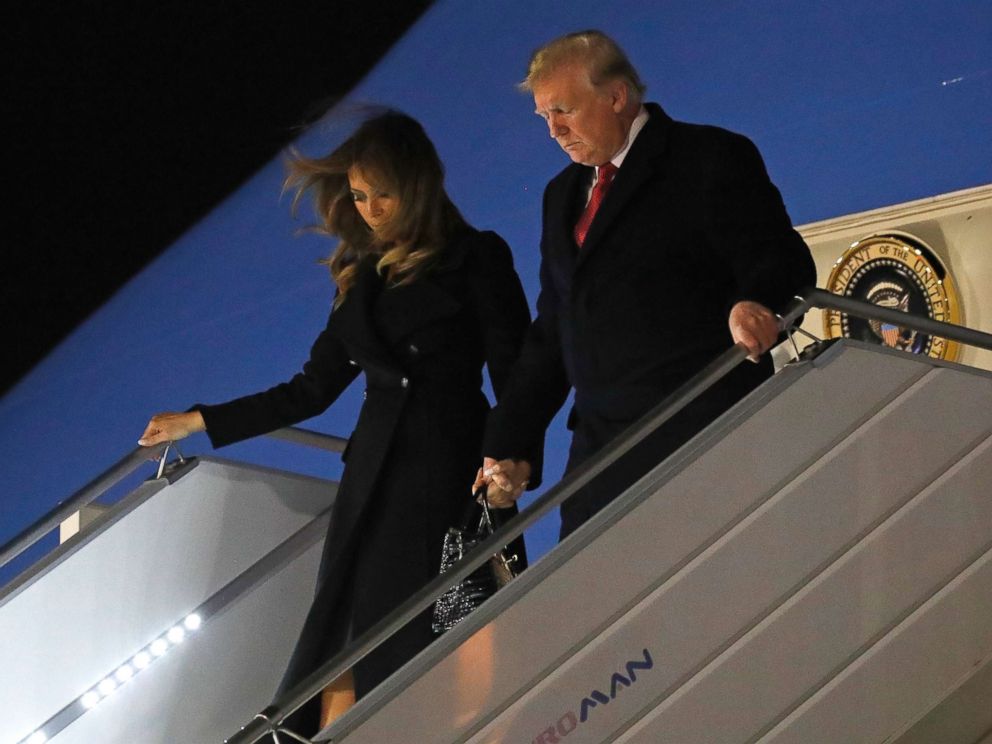 While the president will hold meetings with French President Emmanuel Macron, a senior administration official told reporters Wednesday they do not anticipate the president scheduling any additional meetings with world leaders invited to Paris, including Russian President Vladimir Putin.
The president told reporters Wednesday that he would not be holding an extended meeting with Putin before the G-20 summit later this month in South America, though said he won't be surprised if the two interact during the leaders' luncheon at the Elysee Palace on Sunday.
The primary purpose of the president's visit, according to the administration official, will be attending ceremonies around the centennial commemoration of the end of World War I.
"This is a historic opportunity to honor the sacrifices of those who gave their lives for our freedom in that struggle," the official said.
But upon leaving Washington, the president seemed eager to renew focus on the controversies ignited over the past week, lashing out at reporters as they pressed him on stories like his firing of Sessions, the suspension of a CNN correspondent's press pass, and the Florida Senate and gubernatorial races now both likely heading to recounts.
Once on board Air Force One, the president shot out a tweet threatening to send a team of lawyers to Florida to counter what he claimed were partisan efforts by Democratic lawyers to change the vote counts.
Trump also sought to parallel the controversy to Russia's efforts to meddle in the 2016 election, saying sarcastically, "Let's blame the Russians and demand an immediate apology from President Putin!"