While Democrats didn't secure the so-called "blue wave" across both chambers, the midterm results will certainly bring a sea-change to Washington.
Democrats, who needed to net 23 seats to take the House, are expected to surpass that number by more than 10, flipping the chamber blue. But in the Senate, Republicans not only maintained their majority — they bolstered it, with key victories projected in senate races in Indiana, North Dakota and Missouri.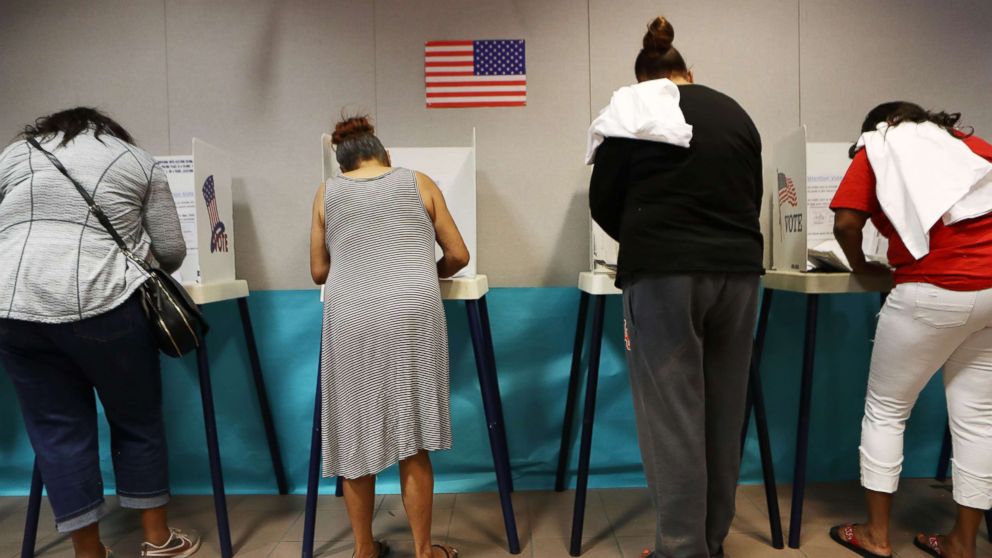 Beyond the numbers that continue to flesh out in the House and Senate, a number of individual candidates pushed through the election night noise to make history — and women were elected in record numbers.
Additionally, exit polls revealed key issues on voters' minds — and health care, which voters largely favor the Democrats to control, is number one.
Here are the key takeaways:
Democrats take the House
The House flipped blue well before results were in from California — one of the largest, traditionally blue states in the country.
Democrats, who needed a net gain of 23 seats to take control of the House, are expected to grab between 32 and 36 seats, according to a projection by ABC News.
"We've become a 50 state party again," Tom Perez, chairman of the Democratic National Committee, told ABC News' George Stephanopoulos, mentioning races won in traditionally red districts.
One such district that showed the range of seats Democrats were able to flip was in the deep red state of Oklahoma, in the state's 5th Congressional District.
Trump won the district by roughly 13 points in 2016 and won the state of Oklahoma overall by just over 36 points in the 2016 election — but Democrat Kendra Horn was projected to defeat incumbent GOP Rep. Steve Russell in an upset, based on vote analysis.
In New York, another House seat flipped in an unexpected victory for the Democrats in the 11th district, which Trump won in 2016.
Democrats' hopes were also bolstered in Virginia, where Elaine Luria — one of the first woman to serve her entire career on a Navy combat ship — was projected to win in a district long held by a Republican.
In Kansas, Sharice Davids was projected to defeat Republican incumbent Rep. Kevin Yoder — becoming the first Native American lesbian woman in Congress.
The Senate gets redder
Democrats couldn't carry the so-called "blue wave" over to the second chamber of Congress, leading to a split in governance, and instead suffered significant losses in Indiana, North Dakota and Missouri that bolstered the Republican majority.
Incumbent Sens. Joe Donnelly, Heidi Heitkamp and Claire McCaskill — all Democrats representing states that Trump won in 2016 — were projected to lose their seats to Republicans Mike Braun, Kevin Cramer and Josh Hawley, respectively, all of whom were backed by the president's endorsement.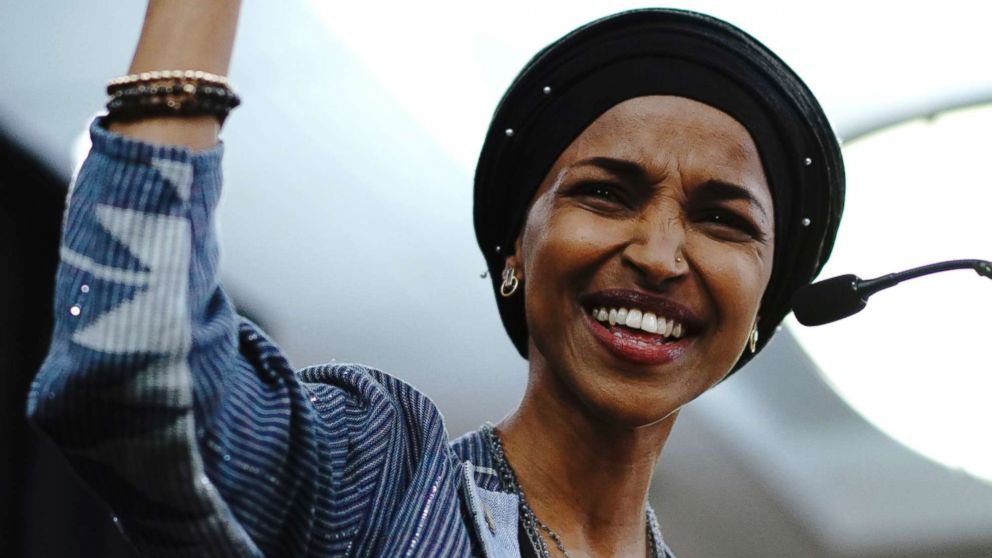 Of the eight seats ABC News rated likely or solid Republican, Democrats were unable to flip any — though one of those races, a special election in Mississippi, is projected to go to a run-off between Republican Cindy Hyde-Smith and Democrat Mike Espy. Democrats did flip the Senate seat in Nevada, which incumbent Sen. Dean Heller conceded to Democrat Jacky Rosen -- who will be the second female senator in the state's history. ABC News has not yet projected the race.
'Pink wave' crests
ABC News projects 110 women will win seats across both chambers of Congress, with 98 women projected to win in the House and 12 women projected to win in the Senate.
The numbers mark a new all-time high for the number of women in the chamber, which currently stands at 107, with 84 women in the House and 23 in the Senate. All 435 seats in the House and about a third of the seats in the Senate were up for re-election, but so far, 34 of the 110 women projected to win are newly elected members of Congress.
32 women projected to win in the House and two women projected to win in the Senate will be new members.
The majority of the female winners were from blue states, with 84 Democrats and 14 Republicans projected to win in the House. In the Senate, the breakdown is 10 Democrats and two Republicans.
In Pennsylvania, a record-breaking four women are projected to win House seats and head to Washington, D.C., where not a single woman currently represents the state.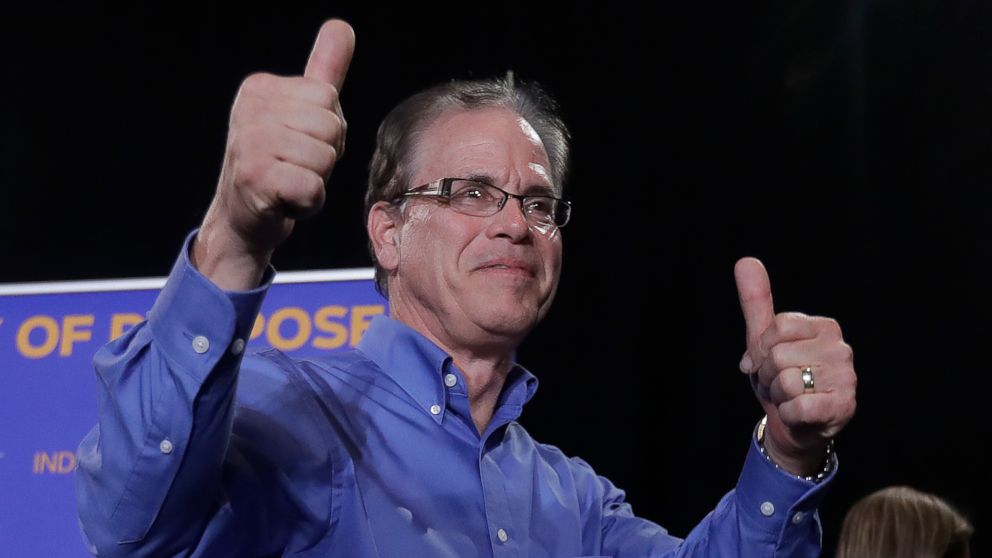 Female candidates also made inroads in a handful of gubernatorial races. Women were projected to win in nine gubernatorial races across the nation — matching the current record.
ABC News has not yet predicted the governor's race in Georgia, where Democrat Stacey Abram faces Republican Brian Kemp.
History-makers
Across the country, great strides were made to increase diversity in the Senate, House and governor's seats.
ABC News projected two Muslim women will be elected to seats in Congress — Rashida Tlaib, projected to win in Michigan, and Ilhan Omar, projected to win in Minnesota, both Democrats — as well as the two Native American women, Sharice Davids of Kansas and Debra Haaland of New Mexico, both Democrats.
Omar, who will represent Minnesota's left-leaning 5th Congressional District, will also be the country's first Somali-American member of Congress.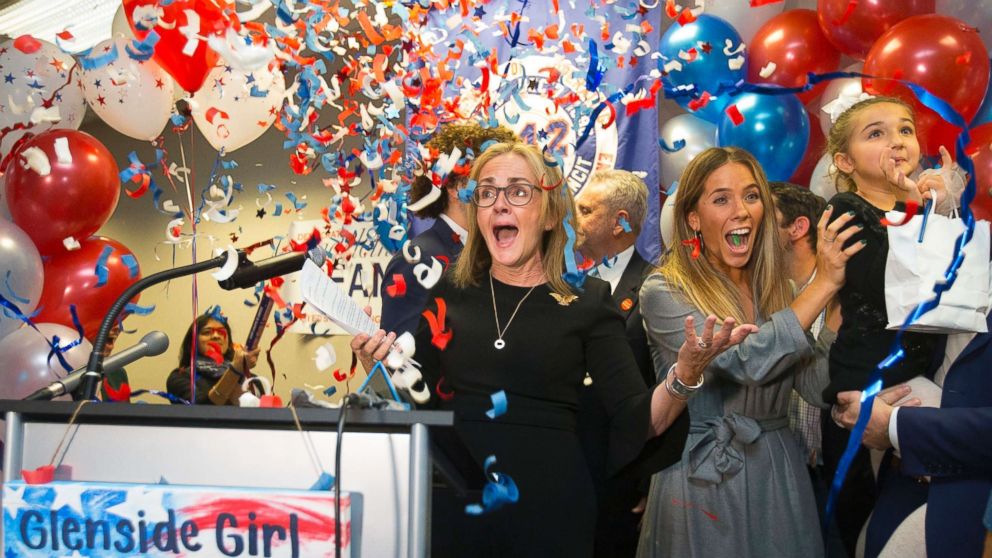 And from Kansas' 2nd Congressional District, Davids will not only be one of the first two Native American women in Congress — but also the first Native American, lesbian member of Congress.
In Colorado, Democrat Jared Polis, a five-time congressman, is on track to become first openly gay man to win a U.S. gubernatorial race, claiming victory in the Colorado governor's race.
And though it was expected because she ran unopposed, Ayanna Pressley has become the first black woman elected to represent Massachusetts in Congress.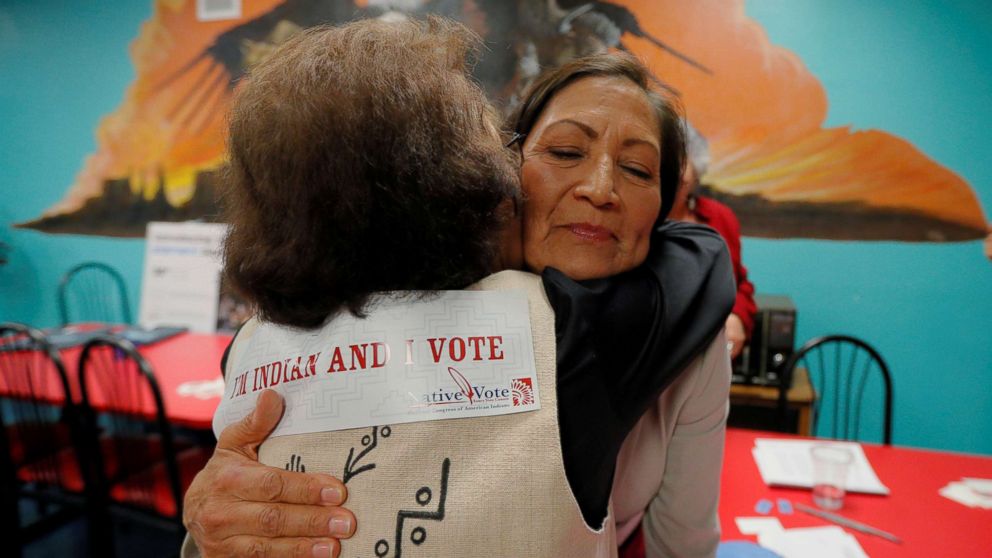 Voter diversity also broke records, according to results from ABC News' national exit poll, displaying the changing racial and ethnic face of the nation.
In the 1990 midterm elections, whites accounted for 91 percent of the vote, while nonwhite voters were just 9 percent. This year, nonwhites accounted for 28 percent of voters, the highest ever for a midterm and 1 point from the record in any election, which was set in 2016.
Health care is front and center for voters
Health care, over three other key issues voters were asked about, was front and center for constituents this election, preliminary exit poll results showed.
Some 41 percent of voters picked health care as the top issue facing the country, compared with 23 percent for immigration, 22 percent for the economy and 10 percent for gun policy.
It was the top issue in closely watched states, including in Texas, Michigan, Ohio, Florida, Missouri and Mississippi.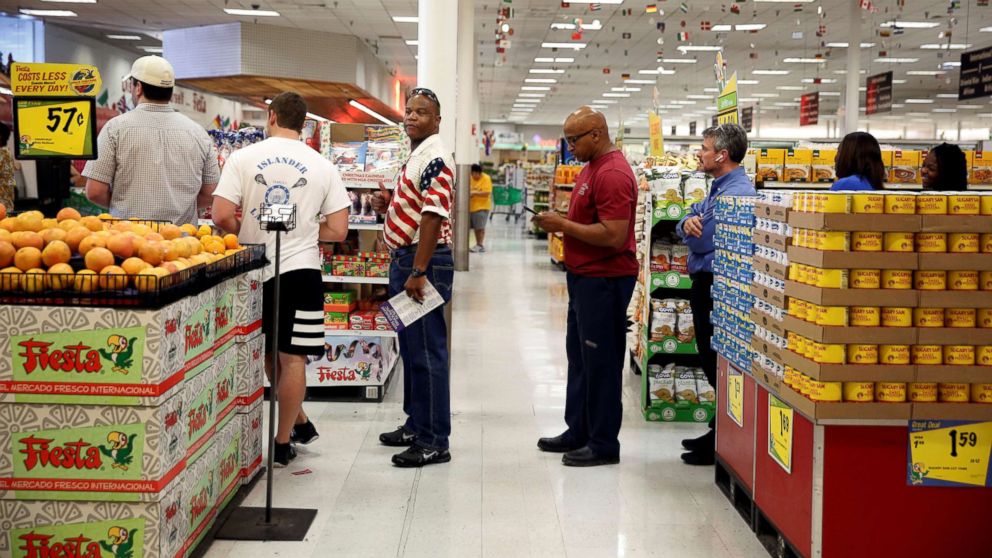 Almost three in five voters, 57 percent, picked the Democratic Party as more likely to protect health care for people with pre-existing conditions, as compared to 35 percent who said they chose Republicans to handle it.
Overwhelmingly, those concerned with health care voted Democrat over Republican, 75-23 percent.
This article has been updated from the preliminary exit poll results to numbers from the full exit poll results.