President Trump signs defense authorization bill, doesn't say John McCain's name
The president is visiting upstate New York on Monday.
Celebrating the signing of the 2019 military authorization funding bill at Fort Drum in upstate New York on Monday, President Donald Trump New York made no mention of the man whose name is attached to the legislation: John McCain.
The John S. McCain National Defense Authorization Act for Fiscal Year 2019 was named in honor of the longtime Arizona senator and former prisoner of war who is chair of the Senate Armed Service Committee and currently battling brain cancer.
"I'm humbled that my colleagues in Congress chose to designate this bill in my name," McCain said in a statement from his home in Arizona where he is receiving care released soon after the bill was signed into law.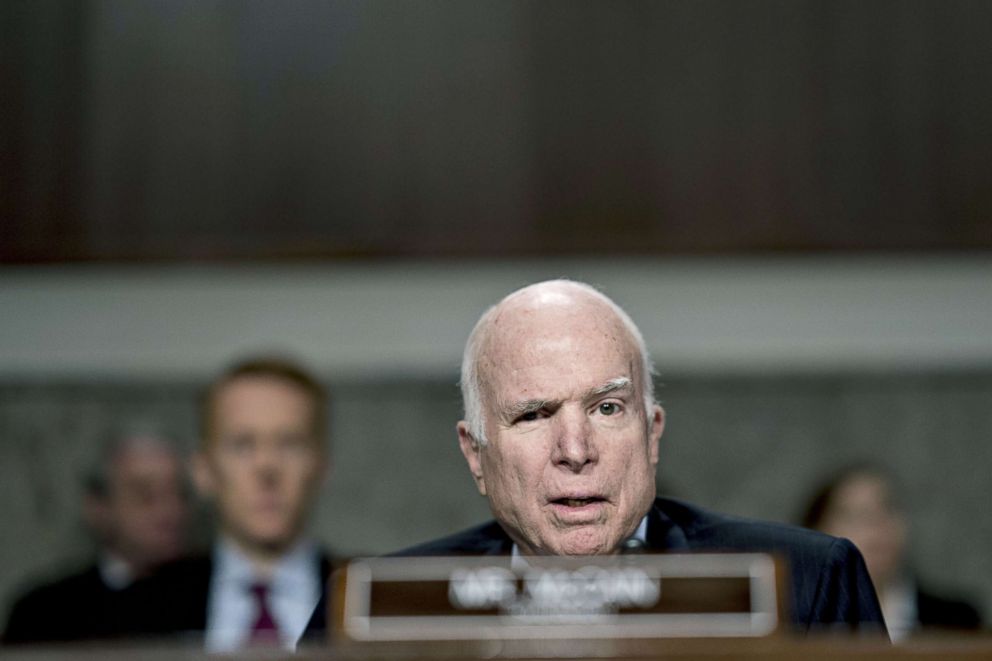 "Serving as Chairman of the Senate Armed Services Committee and working on behalf of America's brave service members has been one of the greatest honors of my life," he said. "Through the committee's work, I've been privileged to support our men and women in uniform who have dedicated their lives to that noble cause."
In June, at the signing ceremony of the "VA MISSION Act of 2018," another bill bearing McCain's name, Trump never mentioned McCain by name. Instead he praised multiple members of Congress who were at the White House for the signing.
The 2019 defense authorization bill provides $717 billion to the military, which Trump touted as the "most significant investment in the military in modern history." But it also notably advances many of McCain's policy priorities, including tough language on Russia.
The president Trump specifically highlighted a 2.6 percent raise for military personnel authorized in the bill, telling the Army's 10th Mountain Division - one of the most-deployed divisions of the Army to Iraq and Afghanistan since 9/11 - that "we think our war-fighters deserve the equipment … they have earned with their blood, sweat and tears."
Aside from policy differences, the president has a long-running personal feud with McCain going back to the presidential campaign, when then-candidate Trump said McCain's five years as a prisoner of war during the Vietnam War don't qualify him to be called a "war hero."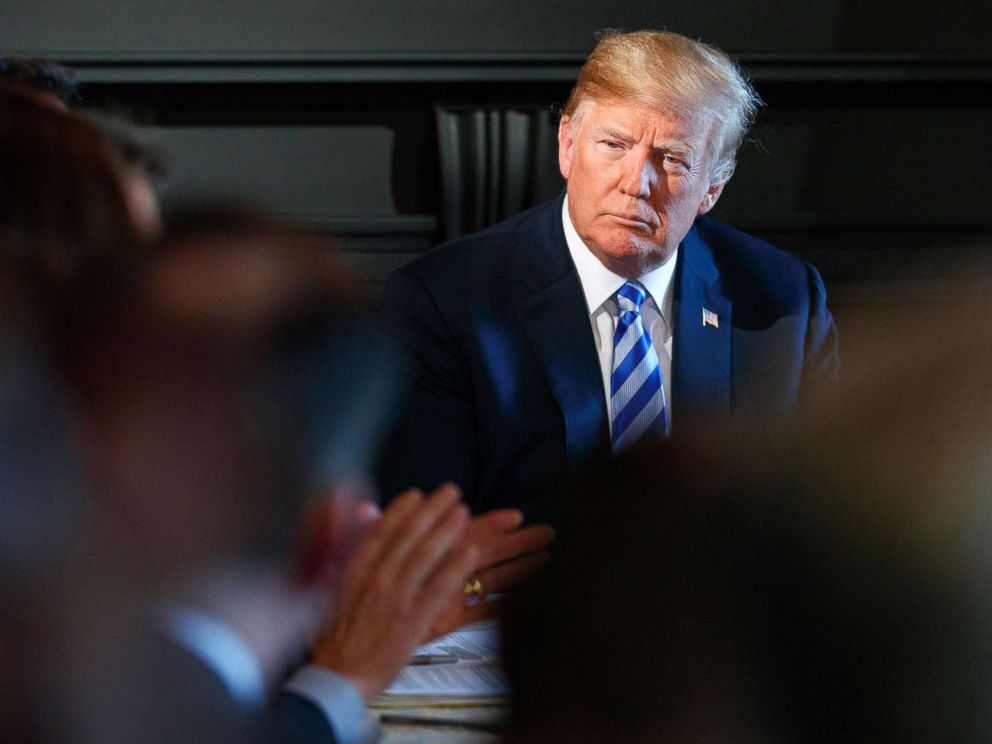 "He's not a war hero. He's a war hero because he was captured. I like people that weren't captured," Trump famously said of McCain back in 2015.
Their rocky relationship hit a low point when McCain withdrew his support of Trump as the party's nominee following the release of the "Access Hollywood" tape in October.
"When Mr. Trump attacks women and demeans the women in our nation and in our society, that is a point where I just have to part company," McCain said of his decision to drop his support of Trump.
Trump fired back at McCain, calling him "very foul mouthed" on Twitter.
More recently, Trump continues to fume openly about McCain's vote against the Republican plan to repeal of President Obama's hallmark Affordable Care Act. Trump will frequently blame "one guy" for tanking the GOP's effort during stump speeches.
"I had Obamacare done except one guy at 2 o'clock in the morning went in and said, he went thumbs down, even though he campaigned for years repeal and replace," the president said to the boos of the crowd earlier this month during a rally in Pennsylvania.
In reality, three Republican senators voted against the GOP repeal bill. McCain was joined by Susan Collins and Lisa Murkowski.