Editor's note: This is a compilation of ABC News' live blog of Tuesday's primary election results.
Primary season continued Tuesday, as voters in Arizona and Florida, two states at the center for the battle for the House and Senate this cycle, headed to the polls. Oklahoma voters also headed to the polls Tuesday in runoff elections for governor and several U.S. House seats.
The primary in Arizona came just days after the passing of longtime Arizona Sen. John McCain. Arizona's Republican Gov. Doug Ducey will be selecting a replacement for McCain after his burial, a person who will likely serve until 2020 when there will be a special election to fill the remainder of McCain's term.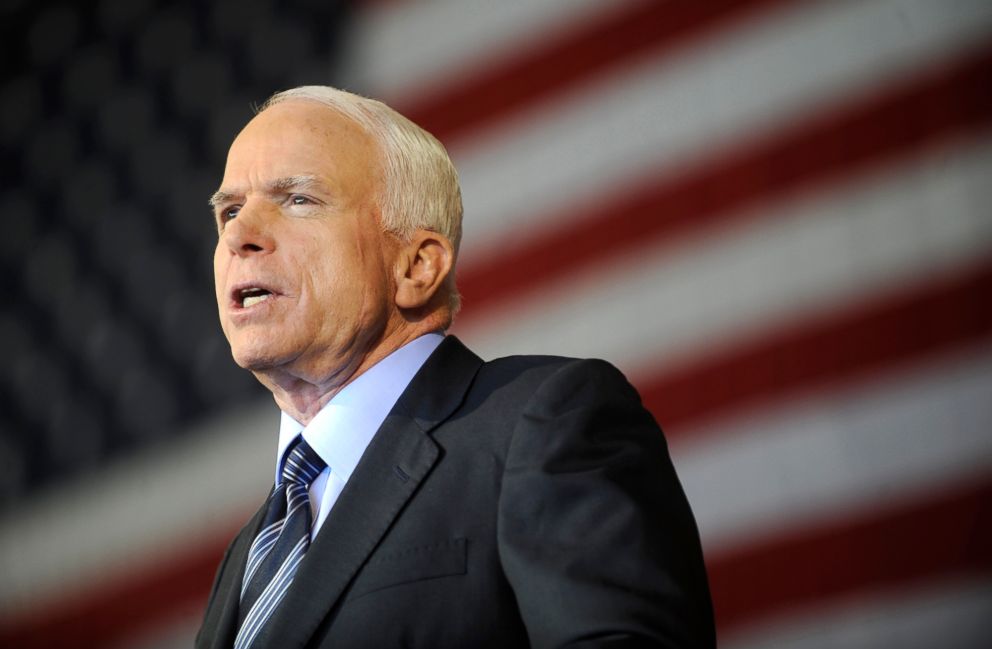 The top contests to watch Tuesday night included two of ABC News' "18 for '18" races.
The GOP primary in the Arizona Senate race is to replace retiring GOP Sen. Jeff Flake. Rep. Martha McSally is seen as the 'establishment' candidate, Dr. Kelli Ward has aligned herself with conservative tv personalities including Fox News commentator Tomi Lahren and former presidential adviser Sebastian Gorka, and controversial former Sheriff Joe Arpaio has made some headlines in the race but is widely seen as the likely third-place finisher in a three-way race.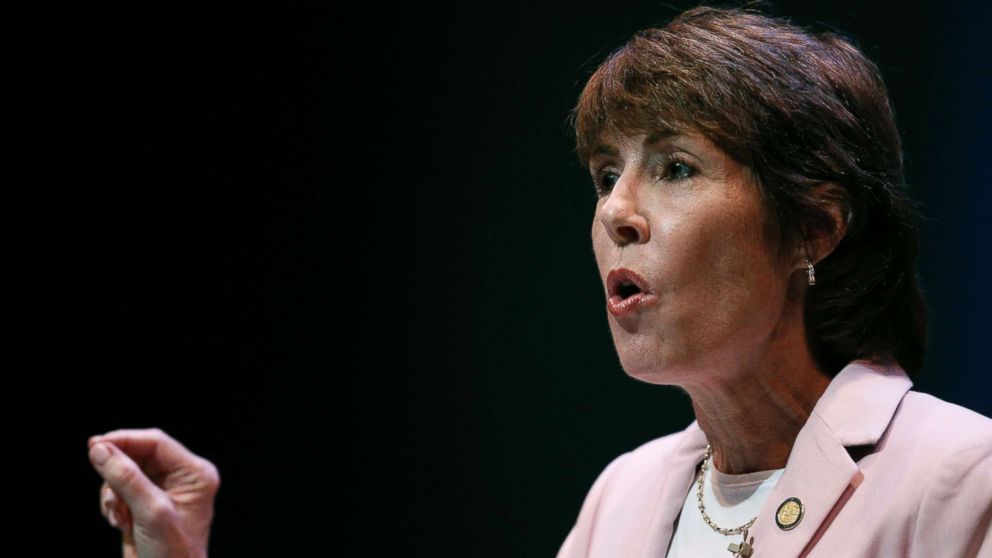 In Florida, the battle to replace term-limited Republican Gov. Rick Scott has been a test of who can either be more pro-Trump or anti-Trump. On the Republican side, Rep. Ron DeSantis faced off against former congressmen and current state Agricultural Commissioner Adam Putnam. On the opposing side, Democrats hoped to pick a candidate who voters will elect to become Florida's first Democratic governor since 1994. Among the candidates were former U.S. Rep. Gwen Graham, an heir to a Florida political dynasty -- her father, Bob Graham, was once the state's governor and U.S. senator. She was challenged by four other male candidates, one of whom was Tallahassee Mayor Andrew Gillum. He had the endorsement of progressive icon Bernie Sanders and a recent cash infusion from billionaire George Soros.
Polls closed in Florida and Oklahoma at 8 p.m. EDT and closed in Arizona at 10 p.m. EDT.
12:30 a.m. -- Primary night winds down, McSally pays tribute to McCain in victory speech, Kirkpatrick wins Arizona House nod
Primary night has (mercilessly) come to a close.
ABC News' Meghan Keneally reports from Martha McSally's victory speech, where the congresswoman gave a quick tribute to the late Sen. John McCain.
In the race to succeed McSally in Arizona's 2nd Congressional District, former Rep. Ann Kirkpatrick won the Democratic nomination for the border district once held by Rep. Gabby Giffords. The race is expected to be competitive in November, and the Associated Press has not projected a winner on the Republican side.
11:42 p.m. -- McSally wins closely-watched GOP primary in Arizona
In a race that largely hinged on support for President Donald Trump, Rep. Martha McSally bested her two more controversial opponents and won the GOP primary for the U.S. Senate seat currently held by retiring Sen. Jeff Flake, a prominent Trump critic.
McSally's victory sets up an all-female race in November between her and Democratic nominee Rep. Kyrsten Sinema. The race is key in determining the balance of power in the U.S. Senate this cycle, and is one of a handful of states where Democrats are on offense.
11:25 p.m. -- Ducey, Sinema emerge victorious in Arizona
We have our first major calls from the state of Arizona.
Incumbent Gov. Doug Ducey easily held off a primary challenge from former Arizona Secretary of State Ken Bennett in a state Democrats are hoping to compete in come November.
"Doug Ducey is in electoral trouble - and he knows it," Democratic Governors Association Executive Director Elisabeth Pearson said in a statement Tuesday night, "Doug Ducey's governorship has been such a disaster that the RGA has been forced to spend $9.2 million in spending - the most in any race in the country - to try to bail him out."
Ducey will go on to face Arizona State University Professor David Garcia in November. Garcia won the three-way contest on the Democratic side to be the state's next governor.
In the U.S. Senate race, Rep. Kyrsten Sinema cruised to victory over Deedra Abboud in what is also a key pickup opportunity for Democratic in their quest to retake the U.S. Senate.
Sinema's Republican opponent has not yet been projected by the Associated Press.
10:30 p.m. -- GOP nominee on whether she hopes for a Trump visit: "We have to think about it"
Asked point blank at her victory party Tuesday night, newly-minted Republican nominee Maria Elvira Salazar remained noncommittal on whether her campaign hopes for a visit from President Donald Trump.
"Well, we have to think about it. The victory has been given to me by the members of this community and we have Independents, we have Republicans, we have Democrats, and apparently the Republicans thought I was the best fit," Salazar told ABC News' MaryAlice Parks.
Salazar made no mention of the president in her victory speech. Her district, FL-27, went to Hillary Clinton by 20 percentage points in the 2016 presidential election. Her opponent, Democratic nominee Donna Shalala, was a Cabinet member under former president Bill Clinton.
"I think the president has done wonderful things for the economy that we need to applaud, and maybe he has not used the right words in other areas or in other topics, but we're going to be discussing that along the way," Salazar said. "But what I'm telling you is that I'm in no one's pocket. I'm a daughter of Miami and I know what Miami needs and what district number 27 wants."
MaryAlice Parks reports from Miami.
"Well, we have to think about it," said Maria Elvira Salazar, the Republican nominee in Florida's 27th Congressional District.
10:26 p.m. -- Victory at the Salazar headquarters
In a room packed with supporters, including retiring congresswoman Ileana Ros-Lehtinen, Maria Elvira Salazar gave her victory speech to celebrate a projected win in Florida's 27th Congressional District Republican primary — with her own special campaign song, "Con Ella Si," blasting in the background and the smell of paella lingering in the air.
The former journalist turned candidate read off a Teleprompter thanking voters and her campaign staff. She touched on improving traffic issues, bringing jobs to Florida and fixing health care. She gave two speeches — one in English and one in Spanish. She failed to mention President Trump in either speech.
Elvira Salazar is a local celebrity here in Miami. Hispanic and Latino supporters stop her as she attempts to move through the crowd.
Finally, she's able to give interviews to Spanish and English media.
"She is a political refugee she got here when she was 25 years old," Elvira Salazar said turning to her mother. "This proves what a great country we are that a daughter of a political refugee can become a congresswoman," she told ABC News.
Elvira Salazar was running against nine other candidates in a district that voted for Clinton in the 2016 election.
"Let's make sure we do not flip this district. It has to say in the hands of someone who understands limited government," retiring congressman Lehtinen said.
Rachel Scott reports from Miami.
10:20 p.m. -- Mom of slain Parkland student wins a seat on the Broward school board
The Miami Herald reports that Lori Alhadeff, the mother of a Marjory Stoneman Douglas Student murdered in a shooting at the school in February has been elected to the Broward County School board in a landslide.
Alhadeff is a former teacher and mother of 14-year-old Alyssa who was among those killed on Feb. 14. The district encompasses the Parkland and Coral Springs area, and Alhadeff ran for the seat being vacated by Abby Freedman, who decided not to seek re-election this year.
According to the Herald, Alhadeff won with about 65 percent of the vote, easily defeating opponents Tennille Erica Decoste and Michael Kottler.
10 p.m. -- Polls are now closed in the state of Arizona
With all the action going down in Florida, it might be hard to remember we've got another pivotal state voting tonight: Arizona.
Polls just closed in the Grand Canyon State, and while we won't get results in the state for another hour, the GOP primary for U.S. Senate is a key race to watch tonight.
Rep. Martha McSally, former Maricopa County Sheriff Joe Arpaio, and former state Sen. Kelli Ward have all been fighting a pitched battle to be the Trump-aligned candidate that ultimately succeeds Sen. Jeff Flake.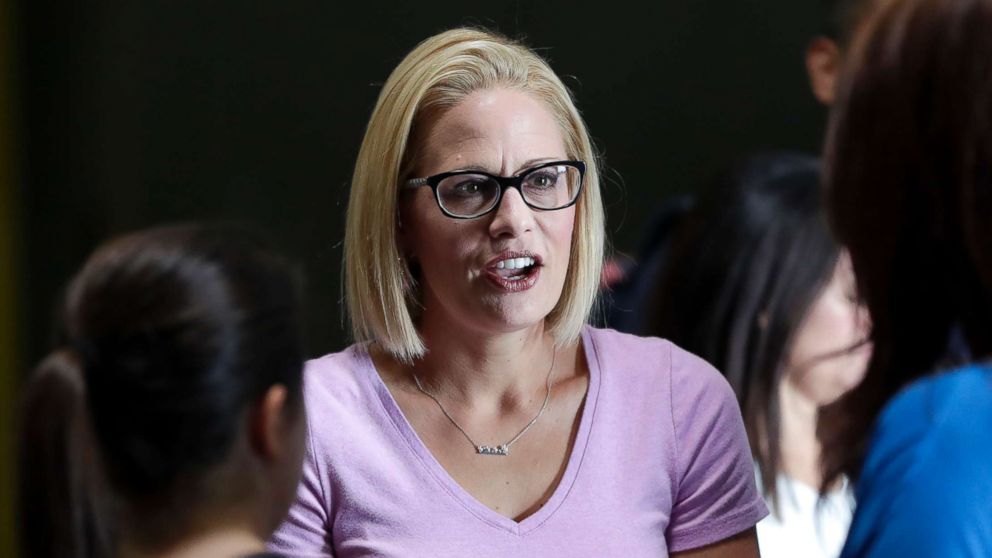 The presumptive Democratic nominee is Rep. Kyrsten Sinema, who is facing Deedra Abboud in the Democratic primary but is expected to easily advance.
9:31 p.m. -- Shalala, Salazar win in Florida, Stitt victorious in Oklahoma
One of the most closely watched congressional races is set for November.
Former U.S. Secretary of Health and Human Services Donna Shalala and TV News Anchor Maria Salazar won the Democratic and Republican nominations in Florida's 27th Congressional District, respectively.
The Miami-area seat was carried by 20 points in 2016 by Hillary Clinton but has been held by Republican Rep. Ileana Ros-Lehtinen since the late 1980's. Democrats are eyeing it as one of their top pickup opportunities this cycle, but Republicans believe Salazar puts them in position to win in November.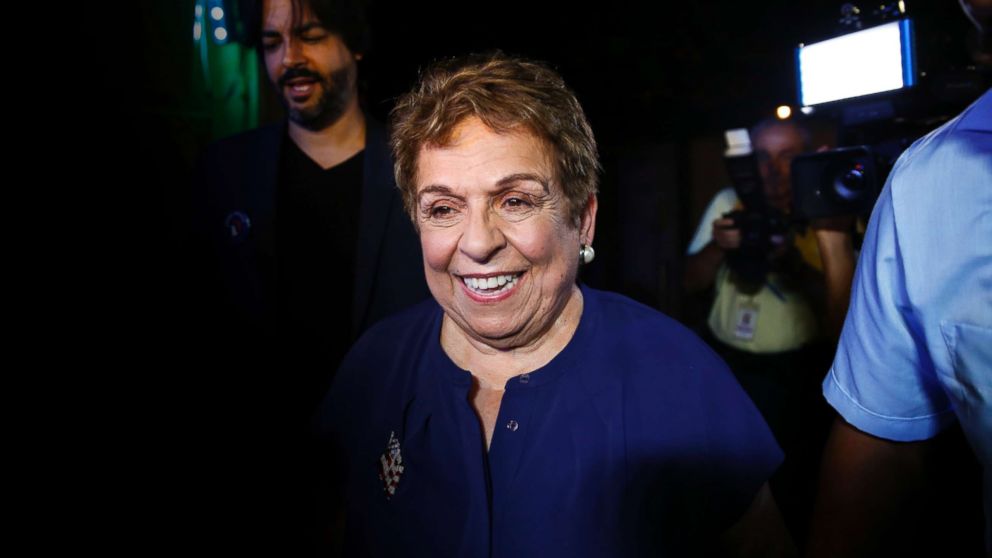 Across the country in Oklahoma, businessman Kevin Stitt has defeated former Oklahoma City Mayor Mick Cornett in the GOP runoff primary for governor and will face Democrat and former Oklahoma Attorney General Drew Edmondson in November.
9:15 p.m. -- Gillum projected the winner in Florida
We have an upset.
Andrew Gillum, the 39-year-old, African-American mayor of Tallahassee has won the Democratic nomination in the Florida governor's race, The Associated Press has projected.
Gillum's victory over former Rep. Gwen Graham, the daughter of a former senator, is a win for progressives and Sen. Bernie Sanders, who backed the young mayor's bid.
8:50 p.m. -- No projection yet in the Democratic primary in Florida governor's race
While the Republican side has already been projected in the Florida governor's race, the Democratic side is shaping up to be a razor-tight race.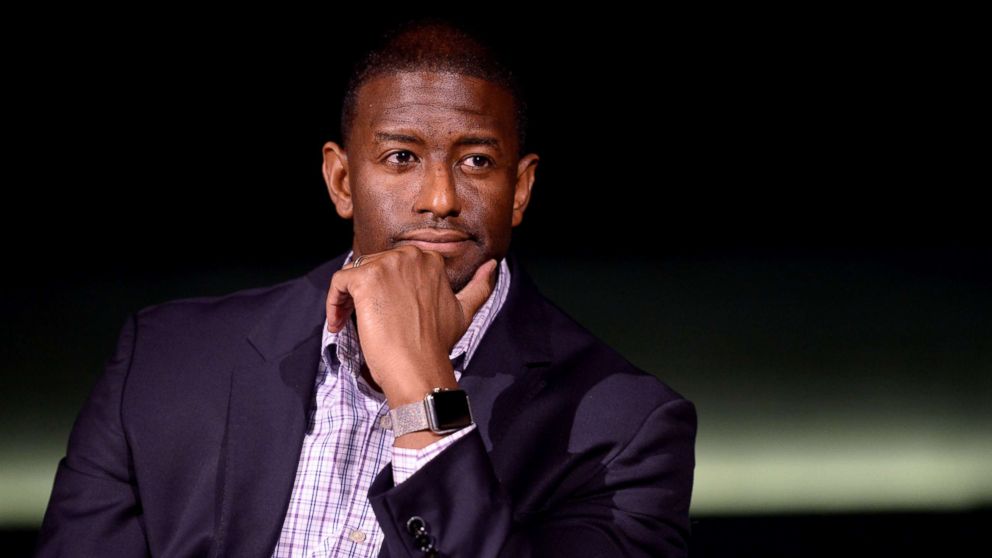 Andrew Gillum, the 39-year-old, African-American Mayor of Tallahassee, is holding onto a slim lead over former Rep. Gwen Graham, the daughter of former governor and senator Bob Graham -- and millionaire Miami Beach Mayor Philip Levine, among others. Gillum is backed by Sen. Bernie Sanders and a host of other progressive groups, while Graham has the backing of much of the political establishment in Florida.
A win by Gillum would be the latest example of minority candidates' strength in the 2018 cycle and a feather in the cap for Sanders and his ilk. He would be the first African-American governor in Florida's history if he were to advance and then win in November.
8:35 p.m. -- President Trump tweets congratulating Rep. Ron DeSantis
We have our first presidential tweet of the night.
President Trump tweeted on the victory of GOP Rep. Ron DeSantis in the Florida GOP gubernatorial primary, saying DeSantis will be a "fantastic Governor."
8:20 p.m. -- Rep. Ileana Ros-Lehtinen joins campaign event for possible successor
Appearing at an event for Republican candidate Maria Salazar, incumbent Rep. Ileana Ros-Lehtinen threw her full support behind the candidate, who is running in Florida's 27th Congressional District, a Miami-based seat that Hillary Clinton won handily in the 2016 election.
She told ABC News' MaryAlice Parks that "candidates matter and that's why Republicans will hold this seat.
8:15 p.m. -- The Florida Senate race is set
There weren't any fireworks in the primary for the Florida Senate seat expected tonight, as Gov. Rick Scott easily won the GOP primary to take on Democratic Sen. Bill Nelson.
Nelson is one of ten incumbent Democrats up this cycle in state's that President Trump won in the 2016 presidential election over Hillary Clinton.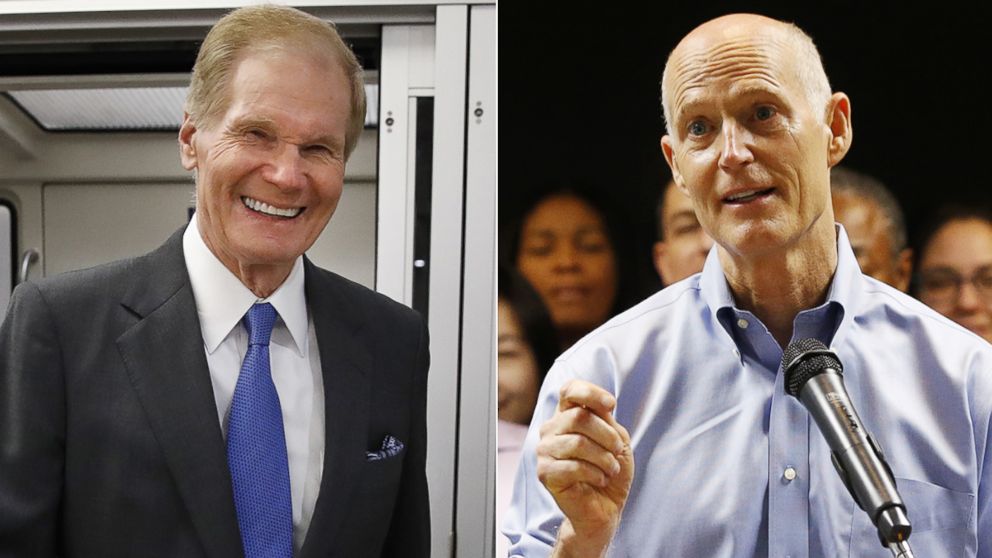 Scott has already poured $28 million into his Senate bid, and spent over $100 million in his two successful runs for the governor's mansion. Democratic outside groups are expected to spend heavily to protect Nelson, whose loss would seriously hinder their ability to take back control of the U.S. Senate from Republicans.
8:02 p.m. -- Rep. Ron DeSantis projected the winner in the GOP primary to be the next governor of Florida
We have our first major projection of the night from the Associated Press. Rep. Ron DeSantis, who has the backing of President Trump, easily defeated Florida Agricultural Commissioner Adam Putnam in the GOP gubernatorial primary.
In another big projection, the AP has called the race in Florida's 9th Congressional District. Rep. Darren Soto held off a primary challenge from liberal firebrand and former Rep. Alan Grayson.
8:00 p.m. -- Polls are closed in Florida and Oklahoma
Polls are now closed in the entire state of Florida, and in the state of Oklahoma, which is holding runoff elections for the governor's race and several congressional districts.
7:49 p.m. -- Young Arizona voters on why they have faith in the political process
Beyond the political heat, it's also just plain hot in Arizona. In Tempe, just east of Phoenix, voters turned up to polling stations in 100-degree heat — but now more than ever, Arizonans encouraged fellow voters to hit the ballots.
"I have faith in [the political process] because you have people still, on a 106-degree day, walking in with their mail-in ballots, walking in to vote, with a smile on their face thinking that the research they did prior to walking in was valuable," said Carlos Medina, who was out helping his dad, Enrique Medina, a candidate for Justice of the Peace in downtown Phoenix.
"And I agree with them. I think it is valuable," Medina said.
Kaitlin Showers is also a young voter — part of the historically tough-to-reach demographic of 20-somethings that generally don't turn out for primaries.
"It seems obvious but I think a lot of people don't realize that you have to start voting locally to get the ball to move in the direction that you want it to go," Showers said.
Arizona primary voters Carlos Medina and Kaitlin Showers speak with ABC News' Chief National Correspondent Terry Moran on their faith in the political process in Tempe, Arizona on Tuesday.
And another reason Showers was eager to exercise her right to vote in Arizona? The late Sen. John McCain and his effort to put "country over party."
"I'm proud to say I'm an Arizonan. Because he's one of our greatest legislators we've ever had," she said.
Cheyenne Haslett reports from Washington, D.C. Terry Moran and Sarah Kolinovsky report from Tempe, Arizona.
7:30 p.m. -- Our friends at FiveThirtyEight are also live-blogging primary night
If you can't get enough of primary night coverage, head over to FiveThrityEight where they're also tracking tonight's results.
FiveThirtyEight's Claire Malone points out a major figure hanging over not only tonight's primaries but the entire midterm cycle: President Trump
Malone writes: Guess who looms over these primaries as he does over all things political these days? TRUMP!
As Perry mentioned, the president has taken a shine to endorsing Republicans he likes in primaries. Sometimes his picks aren't who the GOP strategist class would want to see go into a general election (like Kris Kobach in Kansas or Brian Kemp in Georgia). Trump endorsed DeSantis for governor in Florida, leading to a surge in DeSantis's polling numbers. But Trump was noticeably absent from endorsing in Arizona's Senate primary. And that's on purpose. Trump-y-from-the-beginning candidates Kelli Ward and Joe Arpaio would have loved to get the president's benediction, but the White House knows that the more moderate Martha McSally is their best chance to win a really tight race to replace Jeff Flake.
7 p.m. -- Polls have closed in most of the state of Florida
It's seven o'clock on the East Coast, and polls in most of the state of Florida have now closed.
The key races to watch in the state include the race to succeed GOP Gov. Rick Scott, who is term-limited and running for the U.S. Senate this cycle.
The GOP race is a test of the strength of a Trump endorsement, while the Democratic race is a test of a Florida political dynasty, as former Rep. Gwen Graham, the daughter of former Sen. Bob Graham is hoping to emerge victorious from a crowded field of Democratic hopefuls.
Tune in to ABC News Live RIGHT NOW for live coverage.
6 p.m. -- One hour until most polls close in Florida
It's six o'clock on the East Coast, and we're now one hour away from polls in most of Florida.
Some areas in the northwestern part of the state, otherwise known as the Florida Panhandle, are in the Central Time Zone, and polls there will not close until 8 p.m. Eastern.
Stay tuned right here to ABC News.com for more updates throughout the night on tonight's key races, and tune in at 7 p.m. Eastern for LIVE digital coverage on ABC News Live.
5:45 p.m. -- Parkland students cast their ballots for the first time
Florida voters are heading to the polls Tuesday and among them are the survivors of the Parkland shooting on Feb. 14. Voting for the first time -- six months after they lost 17 classmates and teachers -- the teenage activists of Marjory Stoneman Douglas high school are showing up in full force to the polls in Broward County to finally have their say.
The members of the March for our Lives movement do not endorse candidates, but they are encouraging all Floridians to get out and vote.
5:30 p.m. -- The Women Who Run: This first-time Caribbean American GOP candidate wants to turn her district red
When Vennia Francois, a woman of color, discusses politics with people, many of them automatically assume she's a Democrat.
Vennia Francois is a first time female candidate running for Congress in Florida's seventh congressional district.
In recent years, identity politics have pushed the notion that all black Americans are Democrats, which is why many are surprised when they find out Francois is a Republican running for office in Florida's 7th Congressional District, near Winter Park.
"Typically, African Americans tend to sway Democrat," Francois told ABC's "Good Morning America."
"I am an American first and foremost, and anything else is secondary, but my cultural background is Caribbean American," she stated.
ABC News' Rachel Scott, MaryAliceParks and Brittany Berkowitz report.
4:45 p.m. -- Gov. Rick Scott treads carefully in Donald Trump's Florida
Since launching his U.S. Senate campaign to unseat longtime Democratic Sen. Bill Nelson in April, Florida's GOP Gov. Rick Scott, an early and vocal Trump supporter, has taken a markedly cautious approach to a president who has consistently injected political chaos into an already uncertain midterm election landscape.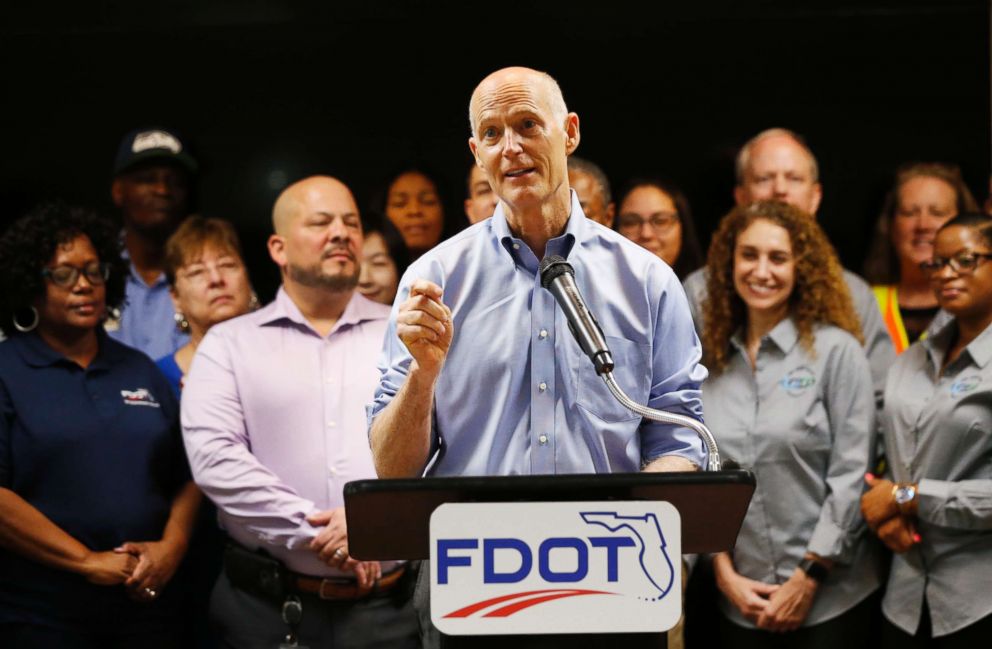 Scott chaired a pro-Trump super PAC, raised money for the candidate and hosted an inaugural party after his 2016 victory. But as he attempts to move from the governor's mansion to Capitol Hill, Scott faces a dilemma in embracing a party leader whose popularity remains a double-edged sword in the most prominent swing state in the nation.
ABC News' John Verhovek and Lissette Rodriguez report.
3:45 p.m. -- Arizona voters in Maricopa County face frustrating delays at certain polling locations
Maricopa County Recorder Adrian Fontes held a news conference this morning, basically confirming some rumblings that had been percolating about issues with various polling places in Arizona Tuesday.
Over the course of the presser, he said that the number of voting locations that still aren't open (of the 503 in the county, which is the most populous in Arizona) went from six at the start of the presser to four. But he also noted that at the peak of the problem, when they discovered that the contractor that they had used to hire technicians to set up the election technology on Monday ahead of the primary Tuesday, he thought there "were over 250 that we didn't think were going to be open."
He said that staff members in his office got trained up and were working throughout the afternoon and evening to address the issues ahead of this morning.
He wouldn't say the name of the contractor because they've worked with them before successfully and they're still sorting out what happened and why, leaving the door open to action – legal or otherwise – in response. They had a contract for 103 technicians to run around setting up the SiteBook technology that is used in Maricopa County and only 73 showed up. SiteBook is the county's new technology and it was used (successfully) in the Congressional special election, so he stressed it wasn't an issue of the technology, but the technology not being set up.
ABC News' Meghan Keneally reports
3 p.m. -- 'It's egregious and unforgiving': Arizona voters weigh in on Trump's reaction to McCain's passing
President Donald Trump's tepid reaction to McCain's death is not surprising to some given the publicly acrimonious relationship the two men had before McCain's death Saturday. Trump's public response has included a two-sentence tweet of condolences to McCain's family and a temporary lowering of the flag at the White House for little over one day, as opposed to the traditional lowering until the deceased's body is interred.
Monday afternoon, facing widespread criticism, the president ordered the White House flag again flown at half-staff until McCain's interment and then, after ignoring repeated questions, Trump finally spoke about McCain, saying "we very much appreciate everything Senator McCain has done for our country."
ABC News' Meghan Keneally reports on the ground in Phoenix, Arizona.
1:30 p.m. -- FiveThirtyEight's Nathaniel Rakich highlights all the key races to watch Tuesday
It's the Spring Training Primary! Six months after pitchers and catchers first reported to pre-season MLB training camps in Arizona and Florida, local fans report to their polling places on Tuesday to decide some of the most crackerjack primaries of the year.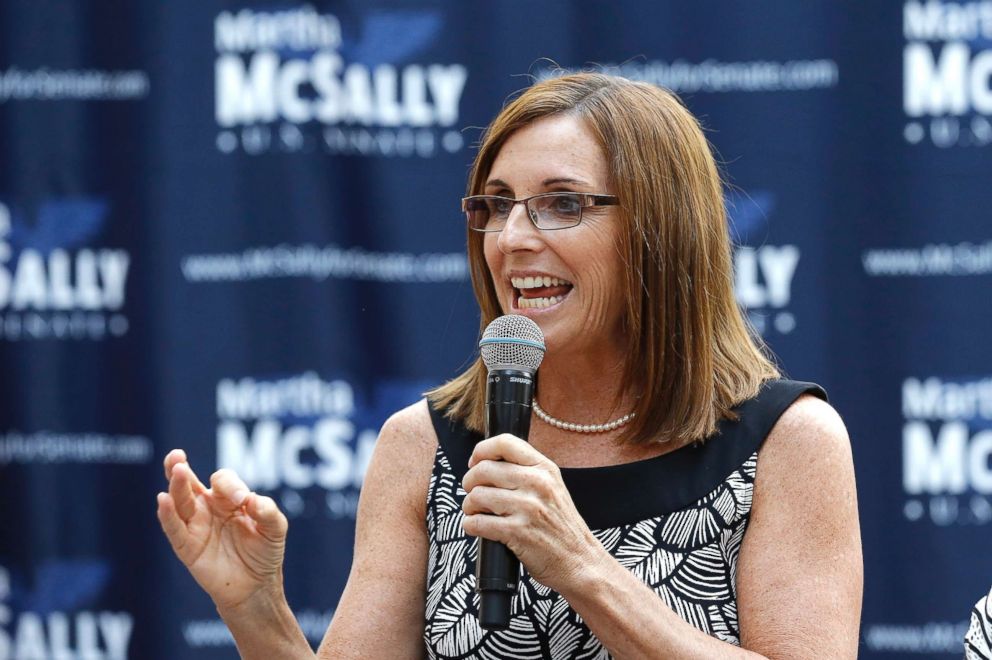 In addition, several Oklahoma primaries that went into extra innings after June 26 will be decided in runoffs. It's the last big primary night of the year; play ball!
FiveThirtyEight's Nathaniel Rakich reports.
12 p.m. -- Ahead of the midterms, Florida hopes to bridge gap with potential Puerto Rican voters
Latino voters have played a large role in a state like Florida for decades. Puerto Ricans, however, including those displaced by Hurricane Maria have one major difference: They are American citizens and therefore have a legal right to register to vote.
For a state in which the last two presidential elections have been decided by approximately 1 point -- Barack Obama won Florida in 2012 by less than 1 percent and Donald Trump won the state in 2016 by 1.2 percent -- this citizenship advantage in a midterm year could give candidates a leg up on courting that demographic. But they're still facing the challenges of educating voters on the issues.
ABC News' Lissette Rodriguez and Joshua Hoyos report.
11:30 a.m. -- Sun Belt showdowns: What to watch for in Tuesday's primaries: ANALYSIS
Two big, diverse, and scorchingly hot states that were key to President Donald Trump's 2016 victory highlight the last major multi-state day of voting in the 2018 primaries.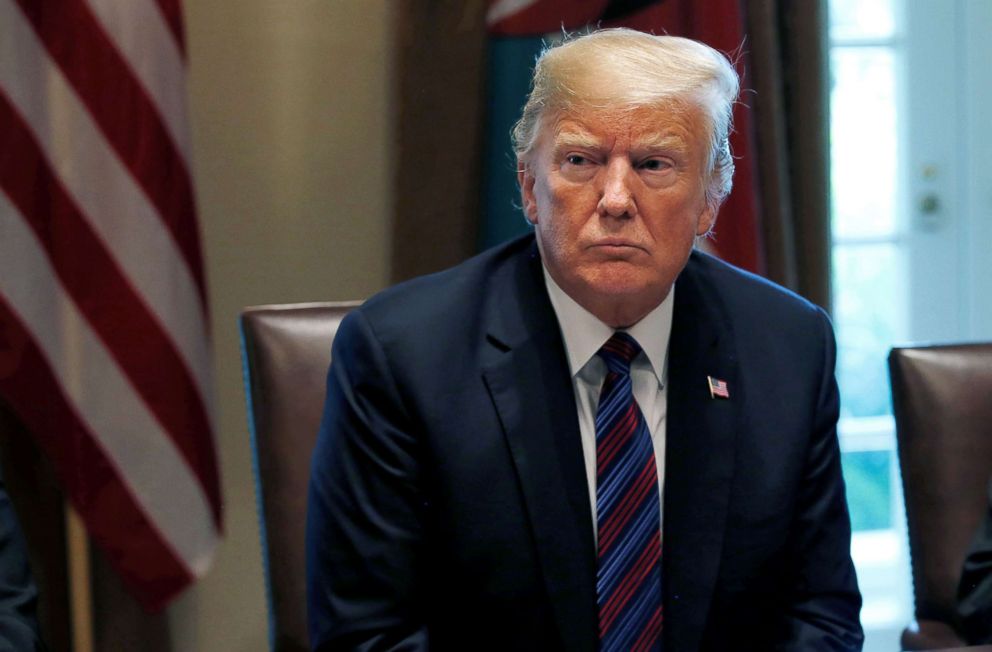 Voters in Arizona and Florida - plus Oklahoma, where there are a few scattered runoffs - will choose candidates for the midterms on Tuesday.
The late-summer races are likely to reinforce the trends of a colorful and surprising primary season - and lay out the stakes for November.
ABC News Political Director Rick Klein walks you through the key storylines to watch in Tuesday's pivotal primary contests.
9 a.m. -- Florida vote first test for Delaney Tarr and Parkland's anti-gun violence activists
Five months ago, stepping onto the March For Our Lives stage this past spring in Washington, D.C., 17-year-old Marjory Stoneman Douglas student Delaney Tarr emerged from her four-minute speech as one of the most poised and vocal leaders in the reinvigorated culture war against gun violence.
"This is more than just a march," she said at the podium, her cadence picking up. "This is more than just one day, one event. This is a movement. This is a movement reliant on the persistence and passion of its people."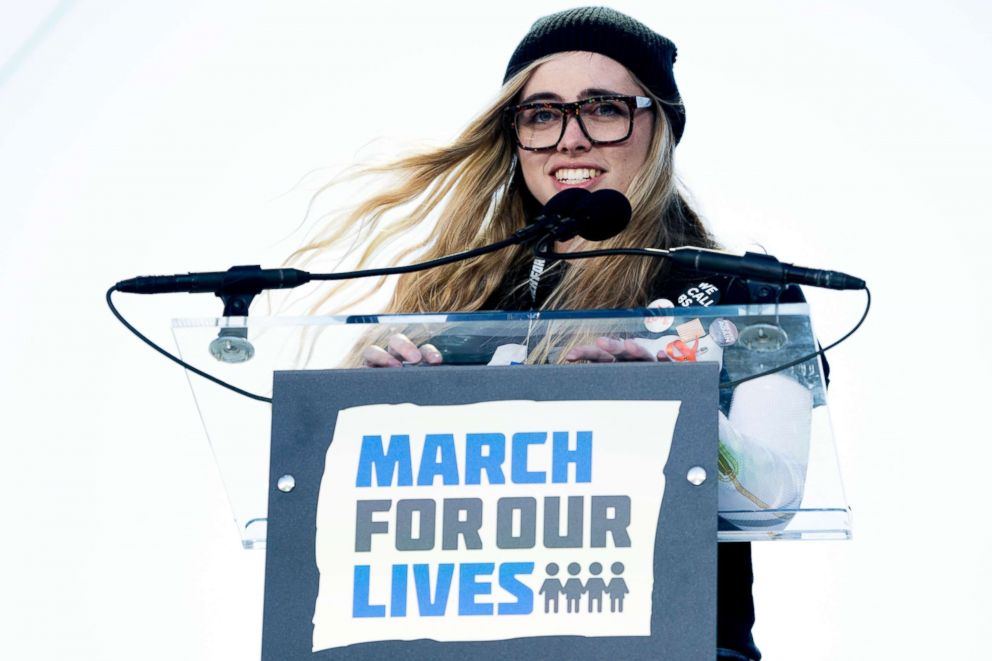 This summer, the students of Parkland have been crisscrossing America on a national tour, on the March For Our Lives 'Road to Change,' visiting over 80 communities in 24 states in 60 days to register young voters.
ABC News' Kendall Karson reports on the first test of the anti-gun violence activists influence.
6 a.m. -- The Note: Florida and Arizona primaries show lure of Trumpism
The moment belongs to Sen. John McCain. But the Republican Party still belongs to President Donald Trump.
Tuesday's primaries, highlighted by voting in Arizona and Florida, figure to demonstrate the powerful lure of Trumpism, alongside the political hibernation of McCainism, ABC News Political Director Rick Klein writes in today's Note.
ABC News Deputy Political Director MaryAlice Parks also highlights two key races to watch tonight: AZ-2 in Tucson and FL-27 outside Miami. Both are Republican-held districts, but ones where Hillary Clinton outperformed Trump. In both places, the Republican frontrunners are Latina women who are rather moderate on immigration and, you could say, little more than tolerant of the president.