National Security Adviser John Bolton said Russia is only one of four countries that could potentially try to interfere in the 2018 U.S. midterm elections.
In an exclusive interview Sunday morning, Bolton told ABC News Chief Global Affairs Correspondent and "This Week" Co-Anchor Martha Raddatz that the U.S. is also concerned about possible election meddling by China, North Korea and Iran.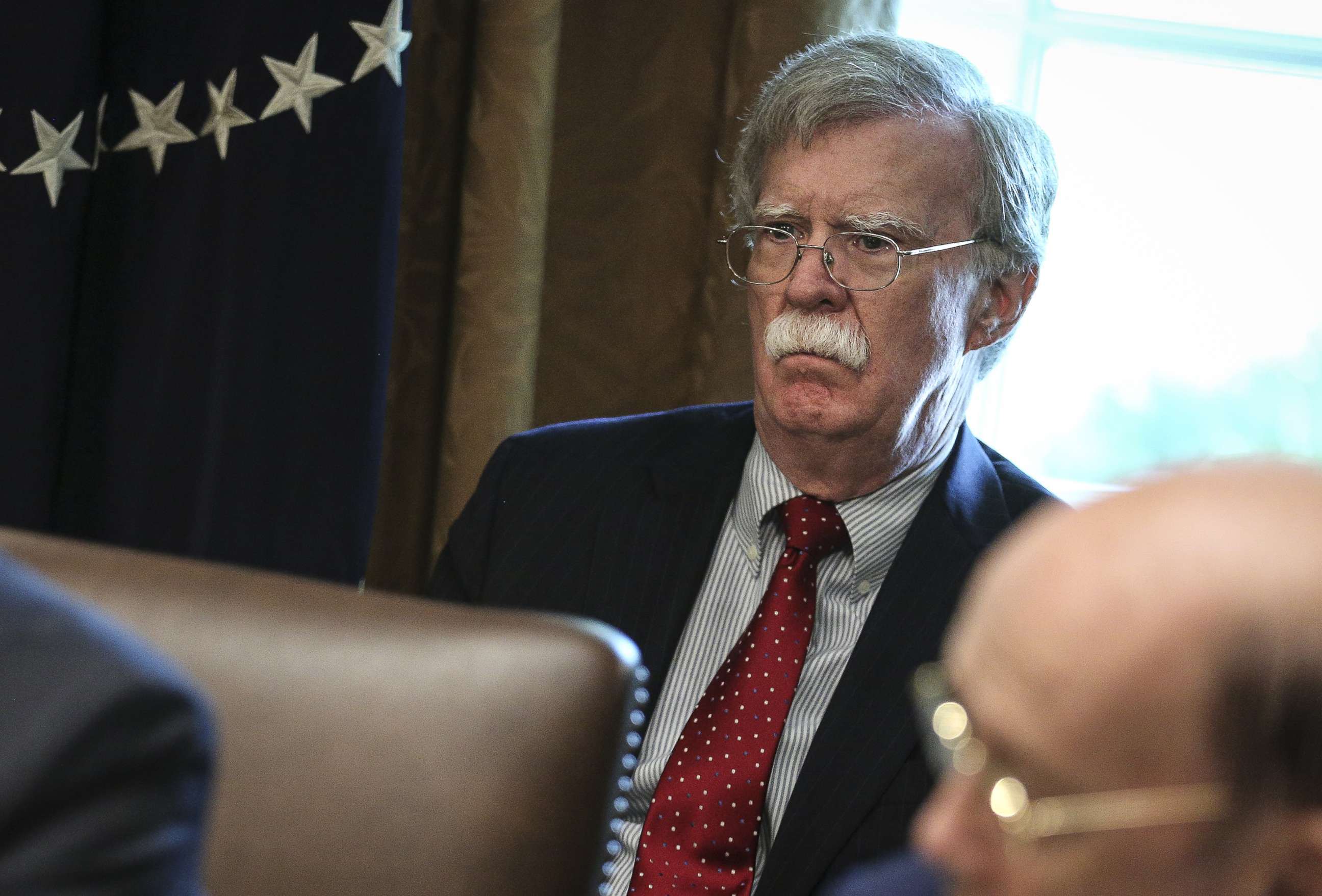 "I can say definitively that it's a sufficient national security concern about Chinese meddling, Iranian meddling and North Korean meddling that we're taking steps to try to prevent it, so it's all four of those countries, really," Bolton said in the interview at Jerusalem's King David Hotel.
Raddatz pressed, "But have you seen anything in the past specifically to China?"
Bolton responded, "I'm not going to get into the - what I've seen or haven't seen, but I'm telling you, looking at the 2018 election, those are the four countries that we're most concerned about."
On Saturday, President Trump suggested in a tweet that investigators should expand the scope of election meddling beyond Russia, writing, "All of the fools that are so focused on looking only at Russia should start also looking in another direction, China."
Raddatz spoke with Bolton in Jerusalem at the King David Hotel on the first leg of his foreign trip. He is also set to meet with his Russian counterpart next week in Geneva, a follow-up to the July 16 summit between President Trump and Russian President Vladimir Putin in Helsinki.
President Trump came under harsh and widespread criticism for a comment at a news conference with Putin in Helsinki when he appeared to accept the Russian leader's denial of meddling in U.S. elections despite American intelligence agencies' having concluded the opposite.
"I have President Putin, he just said it's not Russia," Trump said. "I will say this. I don't see any reason why it would be."
He added, "So I have great confidence in my intelligence people, but I will tell you that President Putin was extremely strong and powerful in his denial today."
Trump has also said previously that "it could be other people also"" besides Russia behind the U.S. election meddling in 2016.