California Sen. Dianne Feinstein has been released from the hospital and is recovering at home after being treated for shingles, she said Tuesday.
"I want to thank everyone for the well wishes and the hospital staff for providing excellent care. I'm recovering at home now while I continue receiving treatment and look forward to returning to the Senate as soon as possible," Feinstein tweeted.
It's not yet clear when Feinstein will return to the Senate. Her prolonged absence, paired with that of Pennsylvania Senator John Fetterman, who is being treated for depression, means that Republicans currently have a 50-49 majority right now though Democratic leader Chuck Schumer remains in control of the chamber's voting schedule.
A spokesperson for Feinstein's office on Thursday originally announced her hospitalization, after was first reported by The San Francisco Chronicle.
"I was diagnosed over the February recess with a case of shingles. I have been hospitalized and am receiving treatment in San Francisco and expect to make a full recovery," Feinstein said in a statement then. "I hope to return to the Senate later this month."
Shingles is caused by the same virus, varicella-zoster virus, that causes chickenpox and is characterized by a painful rash that develops on the face or body. A person sickened by chickenpox and who recovers can later get shingles when the virus reactivates.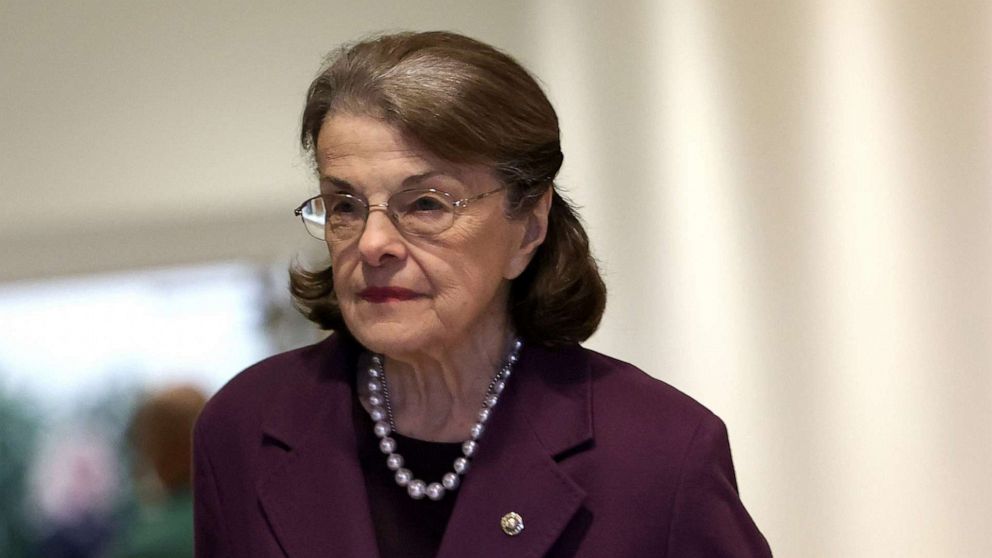 While about one in every three people in the U.S. develops shingles, according to the Centers for Disease Control and Prevention, only about 1-4% need to be hospitalized.
At 89, Feinstein is the oldest serving member of the Senate.
Last month, she announced that she would not run for reelection after her term is up in early 2025 but will continue serving until then and "intend[s] to accomplish as much for California as I can."
She said then that she remains focused on passing legislation important to Democrats through the end of her term, including curbing gun violence in the face of a string of mass shootings and ameliorating homelessness and wildfires.
After announcing her retirement to her colleagues during a closed-door lunch, Feinstein spoke briefly to reporters, saying, "The time has come."
California Reps. Barbara Lee, Katie Porter and Adam Schiff have all announced bids to succeed her.
ABC News' Tal Axelrod, Trish Turner and Nicole Wetsman contributed to this report.