The Senate Judiciary Committee received the FBI report into Supreme Court nominee Brett Kavanaugh's background Thursday, including allegations made against the judge by Christine Blasey Ford, chairman Chuck Grassley confirmed early Thursday morning.
Senate Republican Leader Mitch McConnell, speaking on the Senate floor at almost 10 p.m. Wednesday night, announced that senators will review the report.
The White House received the report Wednesday night, spokesperson Raj Shah said in a statement, that it is "being transmitted to the Senate."
"The White House has received the Federal Bureau of Investigation's supplemental background investigation into Judge Kavanaugh, and it is being transmitted to the Senate," Shah said. "With Leader McConnell's cloture filing, Senators have been given ample time to review this seventh background investigation. This is the last addition to the most comprehensive review of a Supreme Court nominee in history, which includes extensive hearings, multiple committee interviews, over 1,200 questions for the record and over a half million pages of documents. With this additional information, the White House is fully confident the Senate will vote to confirm Judge Kavanaugh to the Supreme Court."
McConnell filed a motion that will kick off the process towards a final vote.
McConnell filed cloture on the nomination, which is a motion to bring debate to a close. The Senate will hold a cloture vote on Friday, and if it passes, it's likely the Senate will hold a final vote on Kavanaugh's confirmation sometime Saturday.
If they don't have the votes to cut off debate on Friday, it cannot move forward to a final vote.
All 100 senators will be able to access the report Thursday morning in rotating time blocks, starting at 8 a.m.
Speaking on the senate floor, McConnell said there will be "plenty of time" for senators to review the material before the Friday cloture vote.
Senators are not expected to receive a full report of everything the FBI investigated in their week-long investigation — rather, they are expected to receive interview summaries without any conclusions drawn by the FBI, Republican Sen. Bob Corker told reporters after a closed-door GOP lunch on Capitol Hill. As is protocol, the FBI does not make conclusions in a background investigation.
"My understanding is that they're just going to send us the raw data" from the interviews, said Corker, who announced he would vote for Kavanaugh last week. Senators from both parties will then have a chance to ask an FBI official any questions they have.
The summaries will be made available to senators in a secured room, Corker said.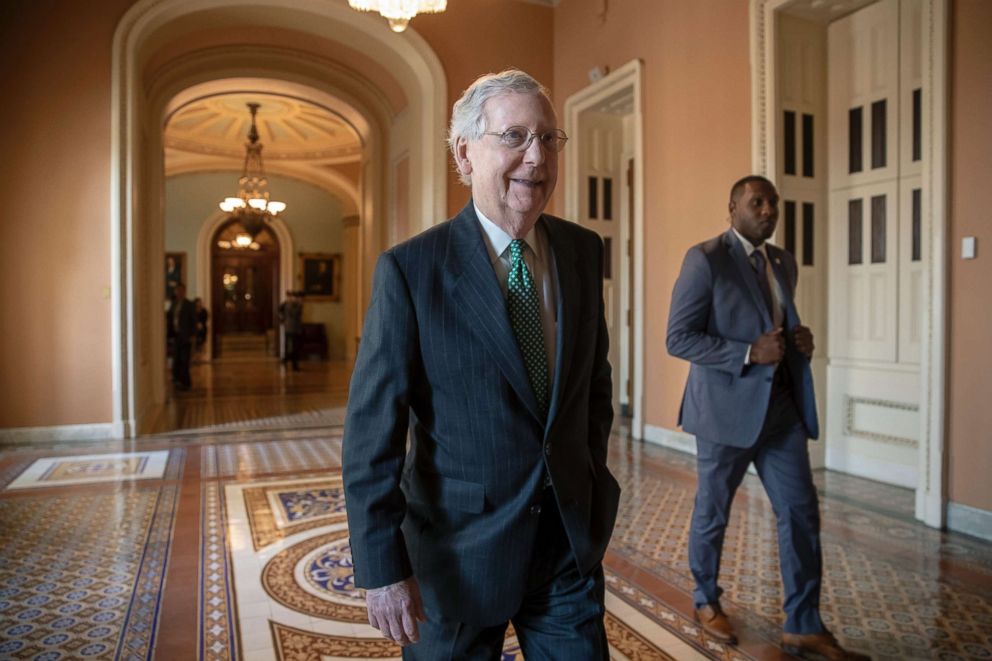 The only people who will be able to access the summaries will be the senators and senior Judiciary Committee staff.
According to McConnell and Senate Judiciary Committee Chairman Chuck Grassley, the FBI's report on the allegations are not expected to be made public. But there is a growing call — from both Democrats and Republicans — to have some version made public.
"I know yesterday [McConnell] said that was not going to be the case, but I have a feeling they're probably trying to figure out some way of disseminating this," Corker said.
Sen. Chris Coons, the Democrat from Delaware who worked with Republican Sen. Jeff Flake to stoke calls for an FBI report, said he didn't think details of confidential witness interviews should be made public due to an expectation of privacy, but that a summary of rough topics and the number of interviewees should be made available.
"I do think, in the interest of transparency, it would be appropriate for the FBI or the Senate to release that," Coons said.
Many democrats have also expressed complaints that the report will be incomplete and not credible because the FBI didn't interview Ford and Kavanaugh.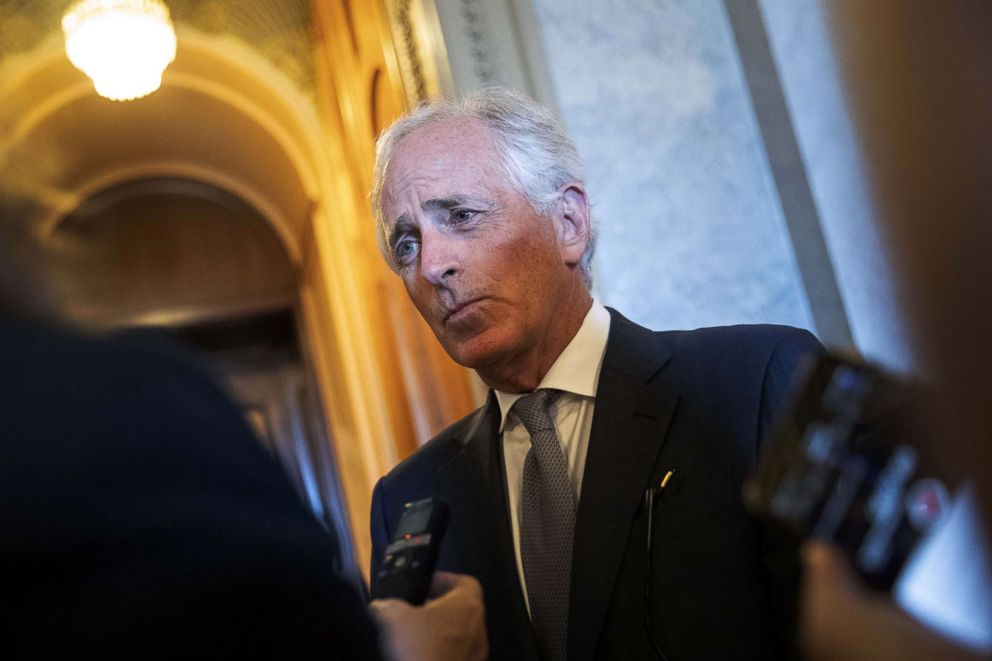 Sen. Dianne Feinstein, top Democrat on the Senate Judiciary Committee, released a statement Wednesday afternoon saying the lack of interviews, including with witnesses identified by Kavanaugh's second accuser Deborah Ramirez, "raises serious concerns that this is not a credible investigation and begs the question: What other restrictions has the White House placed on the FBI?"
According to Ford's lawyers, they've had no contact with anyone involved in the investigation, despite multiple requests. The FBI has also not contacted Julie Swetnick, Kavanaugh's third accuser.
The White House specifically requested FBI interviews with four people: Kavanaugh's high school friends Mark Judge and P.J. Smyth; Leland Keyser, who Dr. Christine Blasey Ford identified as at the gathering where she was assaulted; and Ramirez, whose lawyers provided a list of more than 20 additional witnesses to interview.
McConnell, who has fervently supported Kavanaugh from the beginning, vowed earlier this week that, despite Democrats' complaints, the Senate would vote by the end of the week.
"They'll read it as quickly as they can and that'll not be used as another reason for delay, I'll tell you that," McConnell said Tuesday. "We'll have an FBI report this week, and we'll have a vote this week."
"It's time to put this embarrassing spectacle behind us," he added on Wednesday morning.
ABC News' Trish Turner and Ali Rogin contributed to this report.