Felix Sater is a lot of things. One of them, he says, is misunderstood.
The Soviet-born American businessman, who says he was a "senior advisor to Donald Trump," has become known for his supporting role in the unfolding drama that is Special Counsel Robert Mueller's investigation of Russian efforts to interfere in the 2016 election. Sater is often referred to as the convicted felon and onetime stock scammer who promised to "get all of Putin's team to buy in" on a proposed plan to build "Trump Tower Moscow" in the heat of the presidential campaign.
"I know how to play it, and we will get this done," Sater wrote to Trump attorney and confidant Michael Cohen, his childhood friend, in emails published by The Washington Post and The New York Times. "Buddy, our boy can become president of the USA, and we can engineer it."
The project was abandoned, but as federal investigators launched a wide-ranging probe of alleged Russsian interference in the 2016 election including possible connections to Trump's campaign and personal businesses, Sater quickly found himself caught in the dragnet. Now, in an exclusive interview with George Stephanopoulos airing Friday morning on Good Morning America, Sater tells ABC News that there is much, much more to his life story.
And he's right.
"I don't think if a screenwriter was trying to write this movie that they could make this up," Sater said.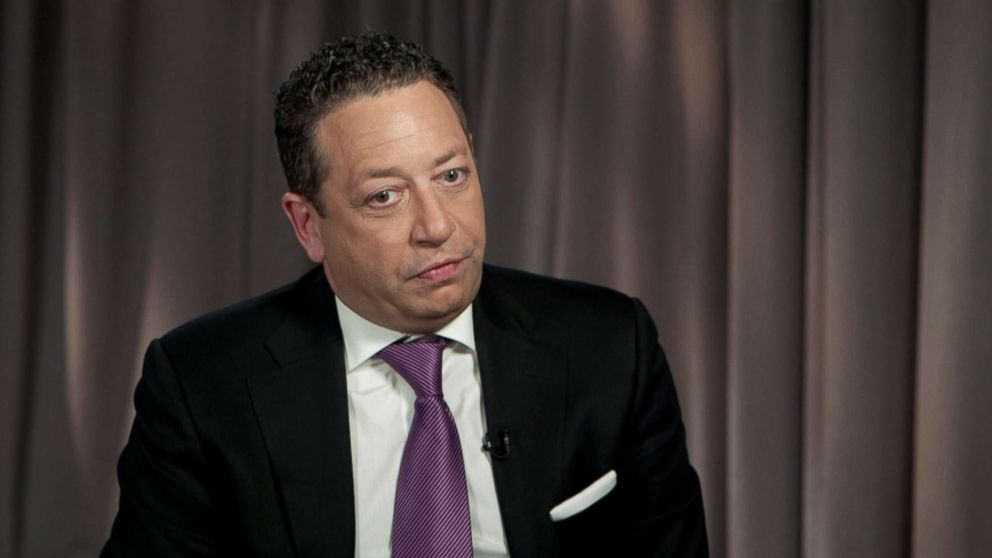 Sater, 52, says that for the past two decades he has served as a high-level intelligence asset for the DIA, CIA and the FBI. As first reported this week by Buzzfeed News, Sater has helped bust mafia families, capture cybercriminals and pursue top terrorists — including Osama bin Laden — earning praise from some of the country's top law enforcement officials.
He won't say whether or not he's been interviewed by the special counsel, but it's almost certain that Mueller knows his body of work well. He served as FBI Director for much of Sater's clandestine career.
As questions have swirled about his supposed loyalty to Russia, Sater is speaking out, recasting himself as an unheralded protector of the United States.
"I am a patriot," Sater said. "Having the opportunity to serve my country and do anything in its defense was a no brainer. It was, 'Where do I sign up?'"
A SURPRISING COVERT PAST
Sater says he was recruited as an intelligence asset in perhaps the unlikeliest of places — the bathroom.
He was a young man living in Russia, where he was born, trying to rebuild a business career derailed by what he calls "a bad, stupid, drunken night in a bar." He had been convicted of felony assault charges and spent a year in prison following a bloody bar fight in which he stabbed a man in the face with a margarita glass.
He needed money so desperately upon his release, he says, that he says he started working on "the dark side of Wall Street," a reference to a so-called "pump-and-dump" stock scheme that reportedly defrauded investors of nearly $40 million.
He was at a dinner party in Moscow when he says one of the guests followed him into the bathroom and identified himself as an agent of the U.S. government. He told Sater that he had unwittingly gained access to a group of high-level Russian intelligence operatives who had valuable information about Russian defense technology.
"They seem to like you," Sater recalls being told. "You speak Russian. You blend in there. And your country needs you."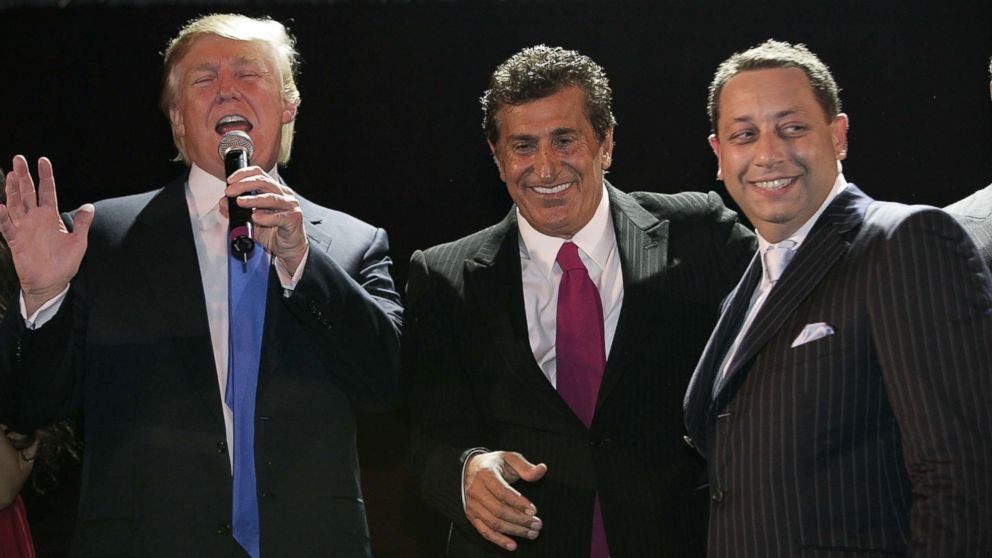 So began, Sater says, his career in espionage. He says he developed assets in several different countries by cultivating cover as a corrupt businessman offering access to illicit schemes and passed information to U.S. agents tasked with handling a variety of threats to national security.
"They used to come to me with cases that had nothing to do with me and ask for my assistance, in which I would enthusiastically and wholeheartedly dive in and try to help," he said.
He says he tipped off law enforcement to potential assassination attempts on Secretary of State Colin Powell and President George W. Bush; obtained information and photographs about North Korea's burgeoning nuclear program; lured Russian cybercriminals hacking the U.S. financial system out of hidings so that they could be unmasked and captured.
And, he says, he was even tasked with hunting for Osama bin Laden and managed to turn Mullah Omar's personal secretary into a key source that provided intelligence about al-Qaeda hideouts.
The information he had obtained was so valuable that when his past caught up with him and he finally faced his sentencing in connection with that multimillion-dollar fraud, the judge let him off with a mere $25,000 fine.
Former U.S. Attorney General Loretta Lynch told the Senate during her confirmation hearing that Sater "provided valuable and sensitive information to the government" and that information was "crucial to national security."
That work, he says, continues in some unspecified capacity to this day. He said as recently as last year he was asked for "assistance in making evaluations of various foreign governments [and] foreign individuals."
He reportedly told this story under oath when he testified recently before the House Intelligence Committee, at which point he said even "the Democratic aides who were there to question [me] regarding the Russia-Trump investigation stopped, paused and thanked me for my service to my country."
"One of the few times in my life that I almost cried," Sater said.
WHAT HE SAYS HE DID - AND DIDN'T - KNOW
Sater says he made himself valuable to the U.S. government by knowing everything. When it comes to Trump, however, he says he knows next to nothing.
His company, Bayrock Group, rented office space in Trump Tower. Sater says he introduced himself to Trump in 2000 and began funneling development proposals to Trump's desk shortly thereafter.
"I would bring him deals," Sater said.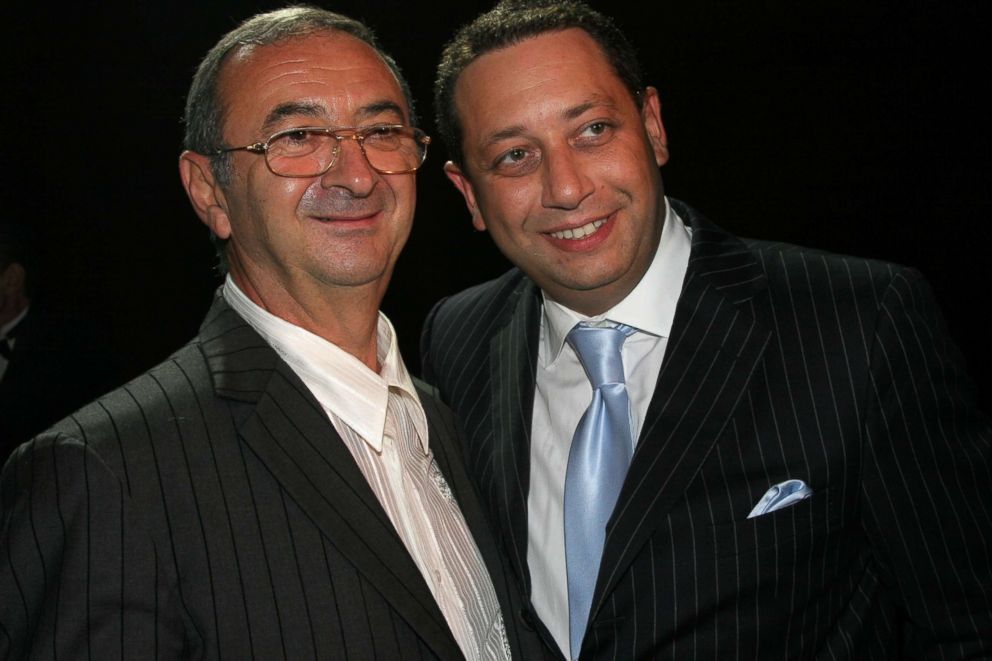 Sater claims he has helped the Trump Organization secure financing on several major projects, but none has garnered more scrutiny than a failed proposal to build "Trump Tower Moscow" amid the launch of Trump's controversial campaign for the presidency.
In 2015, Trump signed a non-binding letter of intent, which promised a $4 million initial payment to the Trump Organization, to build the tallest building in the world in Moscow. In emails sent to Cohen published by the Post and the Times, Sater appears to celebrate an apparent merger of Trump's business and political fortunes.
Faced with questions about his boast that he and Cohen could "engineer" a Trump presidency using the deal to court Russian President Vladimir Putin's support, Sater pleaded ignorance.
"I am not a political person," Sater said. "I don't understand the implications of the politics or the various strings that get attached to it and how good or bad it may look."
Any perceived alignment of Trump's business and political interests, he said, was purely coincidental.
"I was trying to do a real estate transaction," Sater told ABC News. "I clearly was not involved in the campaign, nor was I involved in any of the political end, and the hope that a large transaction like that would be built, if that was helpful to his run, that would be great."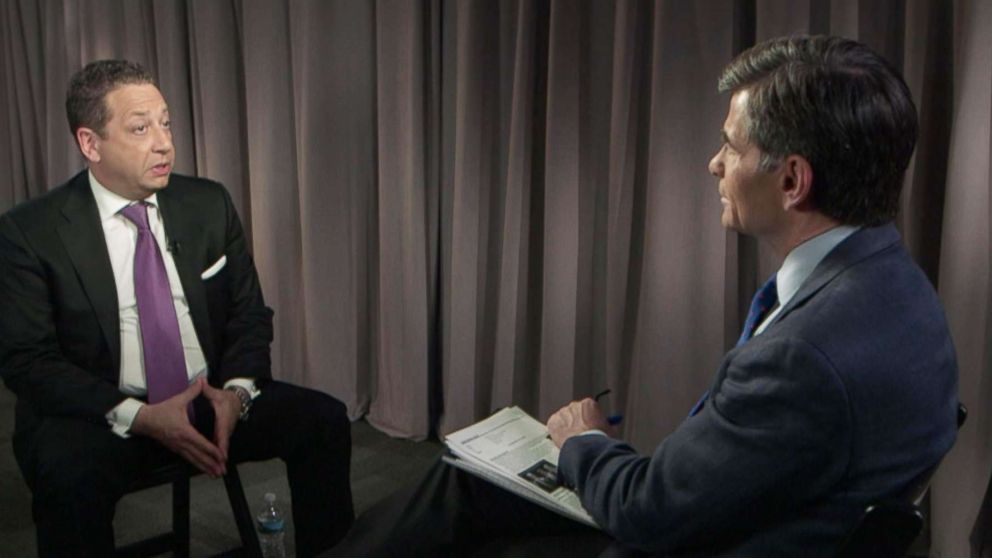 Asked if he knew certain key member of the Trump campaign, he claimed to have had "zero contact" with many of the Trump allies who have fallen under the spotlight. He denied knowing Michael Flynn. And Paul Manafort. And Rick Gates. And George Papadopoulos. And Carter Page.
Asked if then-candidate Trump could have softened his stance on Russia because he was simultaneously pursuing a business deal there, Sater demurred.
"I can't speak for the president," he said.
And asked if — given his extensive sources in the both the Russian foreign intelligence services and the Russian criminal underworld — he knew of the effort underway to influence the U.S. election, he issued a forceful denial.
"I was not aware of what they were doing," Sater said. "I read about it, just like everyone else, in the newspapers."
Sater called Trump's claim that he couldn't pick him out of a lineup "disappointing," but says Trump has nothing to fear from his testimony to investigators. He is unaware, he said, of any Russian money in any of the Trump projects he worked on and unaware of anyone in Trump's orbit who may have colluded with foreign powers during the campaign.
If Mueller finds any, Sater recommended stiff penalties.
"Send 'em to jail," he said. "Anybody who colluded with anybody-- with any other country against America -- is guilty of crimes against our country."
But as for himself, Sater isn't worried.
"Eventually, it will become known that I'm guilty of trying to build the world's tallest building," Sater said, "and that's about it."
ABC News' Matthew Mosk contributed to this report.