Special counsel alerts court to Trump's social media post
Trump swore to the court he would not attempt to intimidate witnesses.
Special counsel Jack Smith alerted the court to a social media post by former President Donald Trump in a filing that asks for a protective order so prosecutors can begin providing discovery to Trump's legal team in the Jan. 6 case.
Trump on Friday afternoon had posted a message to his social media platform, Truth Social, saying, "IF YOU GO AFTER ME, I'M COMING AFTER YOU!"
The message was posted hours after Trump swore in court that he would not attempt to intimidate witnesses.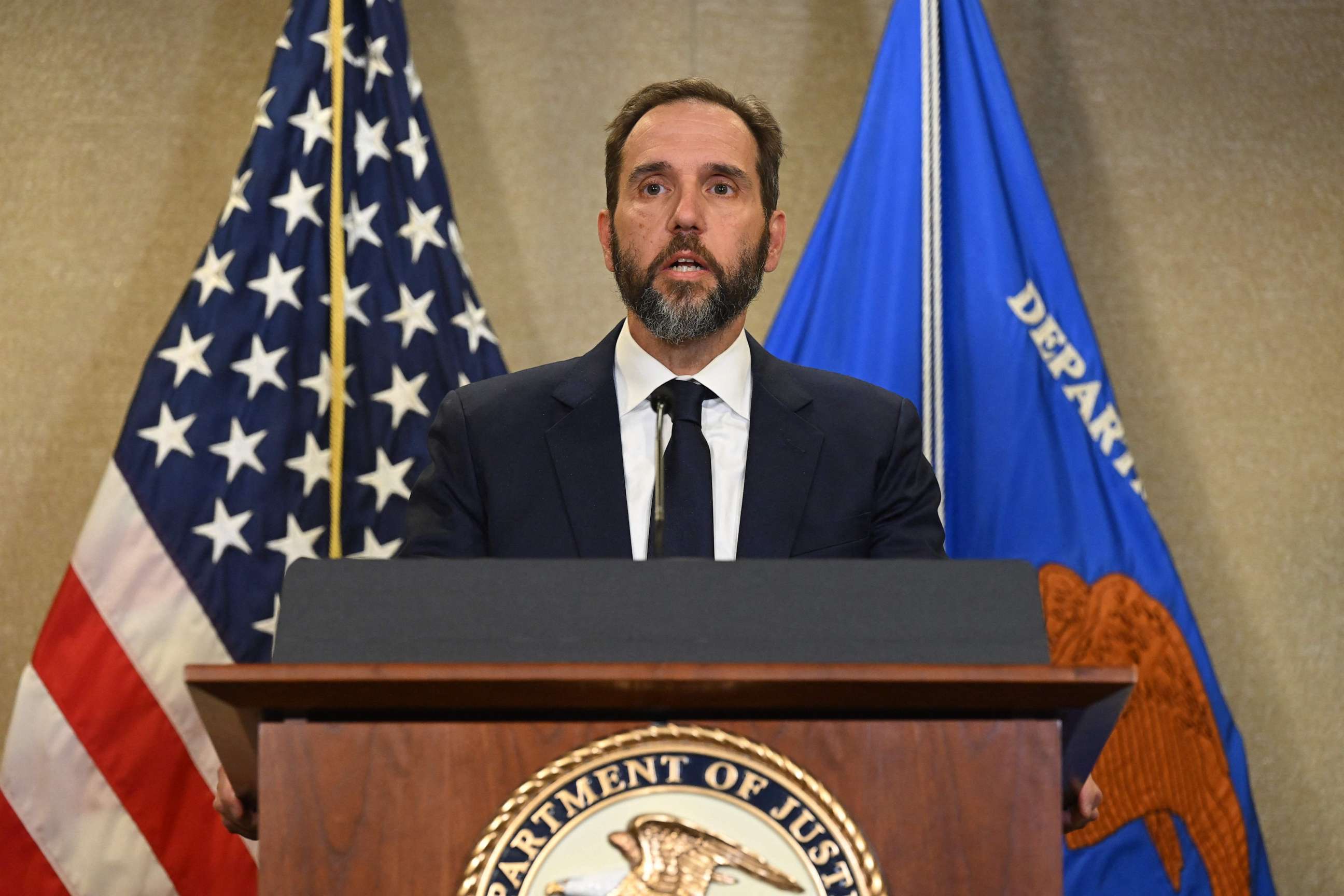 "All the proposed order seeks to prevent is the improper dissemination or use of discovery materials, including to the public. Such a restriction is particularly important in this case because the defendant has previously issued public statements on social media regarding witnesses, judges, attorneys, and others associated with legal matters pending against him. And in recent days, regarding this case, the defendant has issued multiple posts--either specifically or by implication--including the following, which the defendant posted just hours ago," the filing states before pasting a screen grab of Trump's post.
"If the defendant were to begin issuing public posts using details--or, for example, grand jury transcripts--obtained in discovery here, it could have a harmful chilling effect on witnesses or adversely affect the fair administration of justice in this case," the filing states.
The contents of the post cited in the prosecution's filing were "the definition of political speech" and were aimed at political interest groups, the Trump campaign said in a statement late Friday after the filing.
"The Truth post cited is the definition of political speech, and was in response to the RINO, China-loving, dishonest special interest groups and Super PACs, like the ones funded by the Koch brothers and the Club for No Growth," a Trump spokesperson said in a statement.
Trump was indicted Tuesday on four felony counts: conspiracy to defraud the United States, conspiracy to obstruct an official proceeding, obstruction of and attempt to obstruct an official proceeding, and conspiracy against rights.
Prosecutors allege he undertook a "criminal scheme" to overturn the results of the 2020 election, including repeatedly pushing lies about the results despite knowing his claims were false, and doubling down on those falsehoods as the Jan. 6 riot raged.
Trump pleaded not guilty Thursday to all counts after being charged in connection with his alleged attempts to overturn the result of the 2020 presidential election.
ABC News' Soorin Kim contributed to this story.