5 Stories You'll Care About in Politics This Week
The 5 stories in politics to watch this week.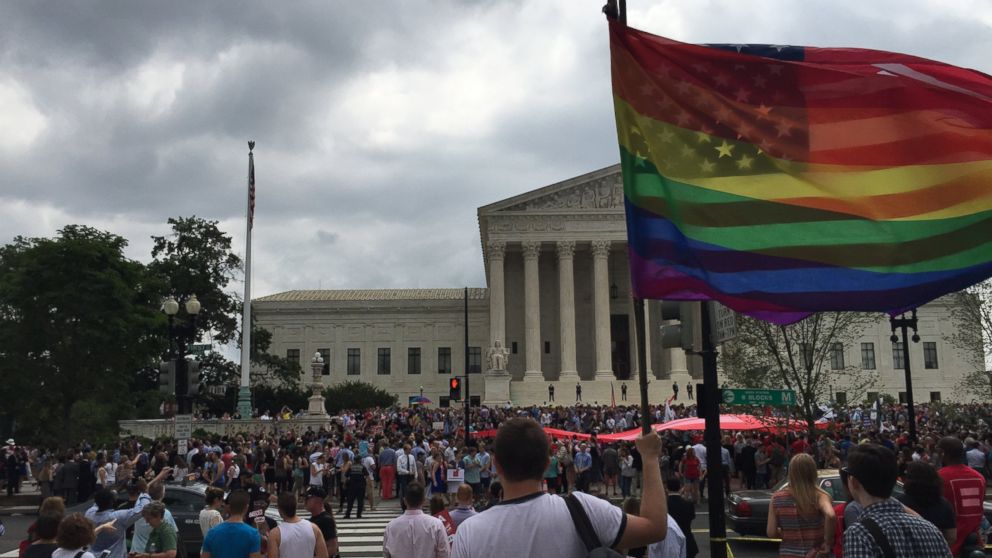 — -- A flag is set to come down while another one is soaring higher. So by the way is the president -- capping a week of sweeping victories handed to him by the other two branches of government with a speech that was a reminder of his promise and perhaps the promise of a nation.
After a few days where history was made, not to mention threats and canceled contracts, here's a glimpse at some of the stories the ABC News political team is tracking in the week ahead:
New World
A week of tectonic political shifts leaves a new and chaotic landscape for 2016ers, particularly on the Republican side. The Confederate flag controversy is suddenly the least of it -- thank Gov. Nikki Haley for that -- after Supreme Court decisions ensconced Obamacare and established gay marriage as a nationwide right. The health care ruling might be a boon to Republicans, who won't have to flavor their opposition to the law with solutions that are anywhere near as urgent. It's hard to argue the same on gay marriage, though. GOP dogma would dictate trying to roll back a constitutional right supported by a clear majority of Americans. A few presidential candidates will be charged with implementing the ruling as their states' governors. At least one is advocating something close to civil disobedience in response and another suggested in a statement that the nation doesn't need a Supreme Court anymore.
Trumped Up
Raise your hand if you had someone other than Donald Trump in the pool for first Republican candidate to offend an entire category of voters -- or the first to threaten a news organization with a lawsuit worth a "tremendous amount of money." Trump's comments about Mexican immigrants -- "rapists," "drug dealers," "murderers," but also "good people" -- boiled over into fresh controversy with Univision's decision to cancel its telecast of the Trump-owned Miss USA beauty pageant. Beyond the classic Trump-ness of banning Univision employees from his golf course in Florida, this highlights very real problems for the Republican Party and its very real candidate. Trump's words threaten significant damage with Latino voters who are key to GOP prospects and the Donald's headline-grabbing seems bound to earn him a spot on the first Republican debate stage in August.
Christie's Move
New Jersey Gov. Chris Christie has long said he'll make a decision on a presidential race at the end of June, and he's using the last day of the month to make his intentions known in his hometown of Livingston. Christie is poised to become the 14th Republican presidential candidate. His problem has never been standing out in a crowd, though it's an experience with really bad traffic that's changed perceptions of him rather considerably. His hopes from here ride on political rehabilitation mainly in New Hampshire, where his blunt style has potential to play. Like the latest entry into the race, Louisiana Gov. Bobby Jindal, it might be said that Christie chose the wrong election cycle to run in. But comeback stories don't even have to be shouted from bridges to work.
Deal or No Deal
President Obama comes off one the best and most legacy-rich weeks of his time in office with a potentially bigger opportunity, or obstacle, in sight. Tuesday's deadline for a nuclear deal with Iran has stirred the usual politics, in addition to the unusual, with five former top Obama advisers writing an open letter expressing concerns about a deal. Prospects are still hazy, and the stakes could involve military action at some point. In the meantime, Sen. Marco Rubio's backers are going on the air to tout his opposition to an agreement, and Republicans figure to use the news to turn the campaign discussion to the president's foreign policy.
Who's Got Mail
Get your reading glasses on and be prepared to learn about something other than yoga routines and birthday gifts. The first batch of Hillary Clinton's emails are set for release by the State Department on Tuesday under a court-mandated deadline for staggered monthly release. The topics or quantity of the first release won't be known in advance, but they're coming out just days after we learned of apparent holes in what Clinton's staff sent Congress for review on Benghazi. The new scrutiny on Clinton's transparency and record comes as Sen. Bernie Sanders surges on the campaign trail with a poll in New Hampshire showing him just eight points behind the Democratic frontrunner in the first-in-the-nation primary state.