New study on Hurricane Maria death toll raises questions about Trump administration's response
Trump previously praised the local government for the low initial death toll.
A new study commissioned by Puerto Rico's government estimates that 2,975 people died in the months following Hurricane Maria's landfall in September of 2017.
The findings call attention again to past comments made by President Trump, who commended his administration's response to Maria.
According to the study from George Washington University's Milken School of Public Health, the island saw a significant increase in deaths compared to mortality patterns from 2010-2017. The official government death toll attributed to Hurricane Maria currently stands at 64, according to the Puerto Rico Department of Public Safety.
Trump visited the island weeks after the hurricane hit and praised officials who said at the time that only 16 people had died from the storm.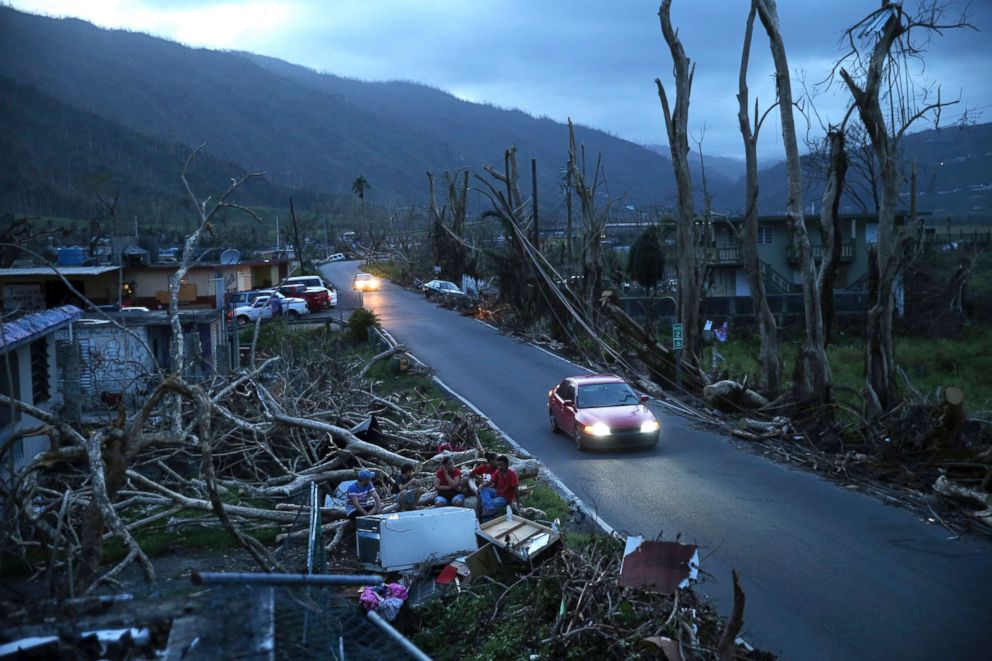 "If you look at a real catastrophe like Katrina, and you look at the tremendous hundreds and hundreds and hundreds of people that died, and you look at what happened here with, really, a storm that was just totally overpowering -- nobody has ever seen anything like this," Trump said. "Sixteen versus literally thousands of people. You can be very proud. Everybody around this table and everybody watching can really be very proud of what's taken place in Puerto Rico."
Two weeks later, Trump was asked in the Oval Office how he would rate the administration's response to the storm on a scale of 1 to 10.
"I'd say it was a 10," Trump said. "I'd say it was probably the most difficult when you talk about relief, when you talk about search, when you talk about all of the different levels, and even when you talk about lives saved."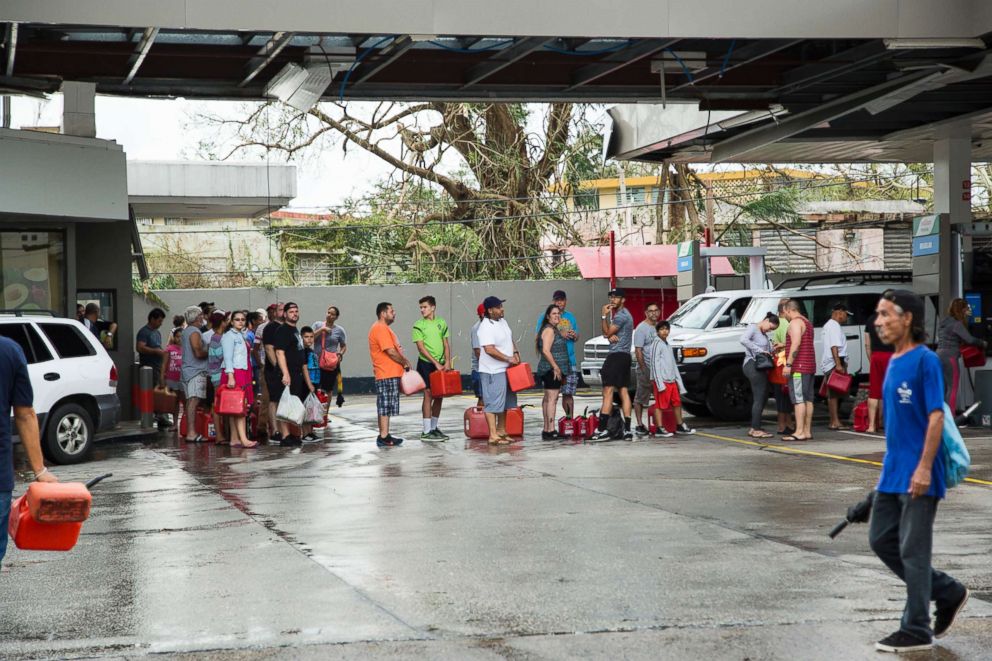 Earlier this summer, White House press secretary Sarah Sanders was pressed if the president still stood by his rating.
"The federal response, once again, was at a historic proportion," Sanders said. "We're continuing to work with the people of Puerto Rico and do the best we can to provide federal assistance, particularly working with the governor there in Puerto Rico. And we'll continue to do so."
The White House did not immediately respond to requests for comment from ABC News regarding the George Washington University study.
In the months following Hurricane Maria, Trump engaged in multiple public battles over criticism from local officials of the government's response to the disaster.
He personally attacked San Juan Mayor Carmen Yulín Cruz for "poor leadership ability" after Cruz issued an emotional public plea for help.
Cruz on Tuesday said the study "reinforces the pain inflicted on the people of [Puerto Rico] and the violation of our human rights."