BUENOS AIRES, ARGENTINA -- President Donald Trump is primed to once again shake up a typically staid gathering of leaders with his signature brand of bravado and unpredictability.
The real drama at this year's G-20 isn't expected at the formal plenary sessions. Instead, all eyes are on the consequential one-on-one meetings Trump has planned on the side.
"It's much more than the G-20," said top White House economic adviser Larry Kudlow of the two-day presidential trip to Argentina.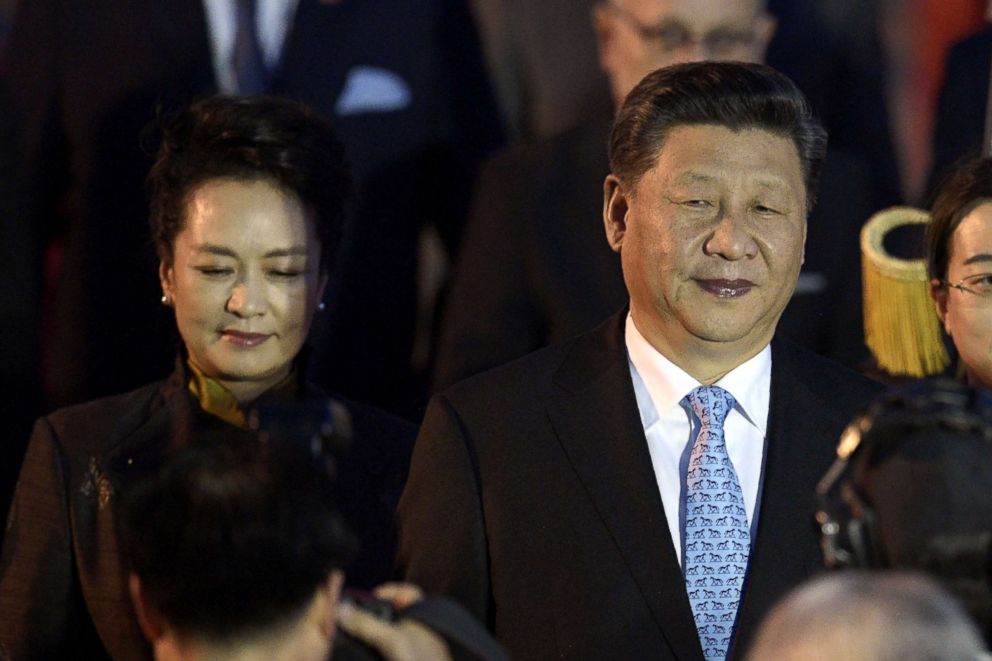 Trump will confront Chinese President Xi Jinping over the escalating trade war, huddle with South Korean President Moon Jae-in and Japanese Prime Minister Shinzo Abe about stalled negotiations with North Korea and rub elbows with Saudi Crown Prince Mohammad Bin Salman amid global outcry over the murder of journalist Jamal Khashoggi.
Trump canceled a planned summit with Russian President Vladimir Putin Thursday, citing renewed Russian aggression against Ukraine, but there's a chance the meeting still happens.
"I think it's a very good time to have the meeting," Trump said less than an hour before canceling it on Twitter.
The president is also expected to ink a trade deal with Mexico and Canada to replace NAFTA, closing a contentious chapter in relations with key allies.
Here are 7 things to watch as Trump visits Buenos Aires: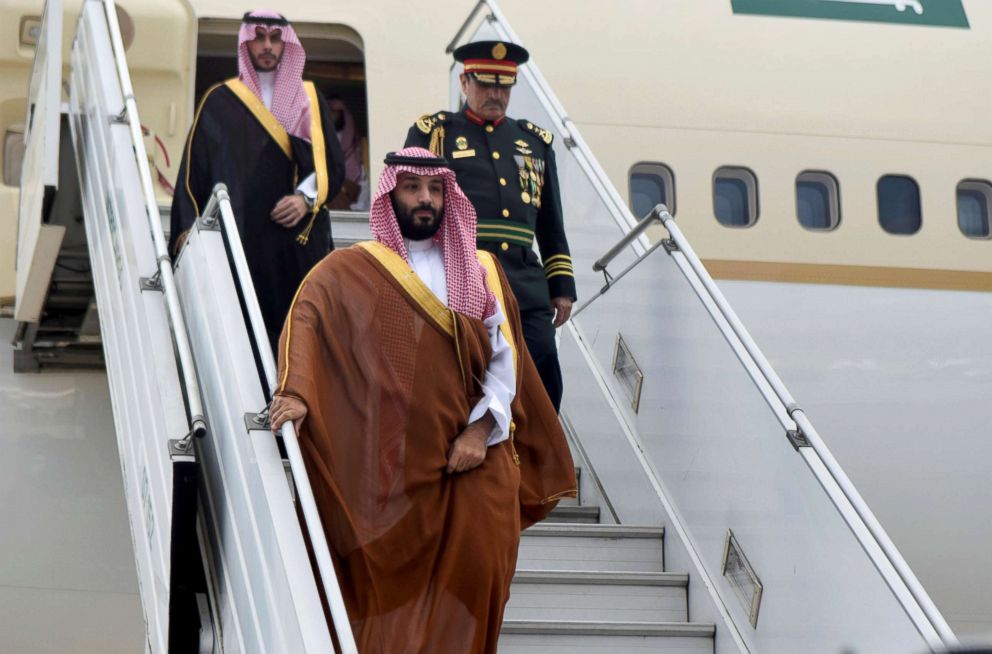 1. Will Trump hit pause the trade war with China?
A dinner between Trump and Xi on Saturday night in Buenos Aires could be the most consequential moment of the trip.
"The big question: Is there going to be a deal on some kind of ceasefire?" said Matthew Goodman, an expert in U.S.-China relations at the Center for Strategic and International Studies.
Trump and Xi have ordered successive rounds of tit-for-tat tariffs on billions of dollars of goods traded between the two countries. Both have been feeling the negative effects of the trade war, but analysts have said China is getting particularly squeezed. Trump has threatened to ratchet up the tariffs on China even further in January.
While Trump's National Economic Council Director Larry Kudlow said Thursday there's "an opportunity to turn a new page, break through," Trump is still playing hardball.
"I think we're very close to doing something with China, but I don't know that I want to do it," Trump said Thursday. "I will tell you that, I think China wants to make a deal. I'm open to making a deal, but frankly, I like the deal we have right now."
The White House has been demanding China be more aggressive about preventing the theft of American intellectual property and back off demands that American companies share their technology in order to do business in China.
2. Will Trump embrace Saudi Crown Prince Mohammad bin Salman?
The Saudi crown prince, embroiled in a major international scandal over the murder of a Washington Post journalist at the hands of a Saudi hit squad, is stepping out on the world stage and dismissing condemnation for his alleged role.
"This is a really big deal," said Jon Alterman, a former top State Department official and leading Middle East analyst. "It is a risky move because the crown prince certainly could be shunned at this meeting. The crown prince is betting that he can use this as a sign that he's back in power, back in control, and that the worst effects of the Khashoggi affair are over."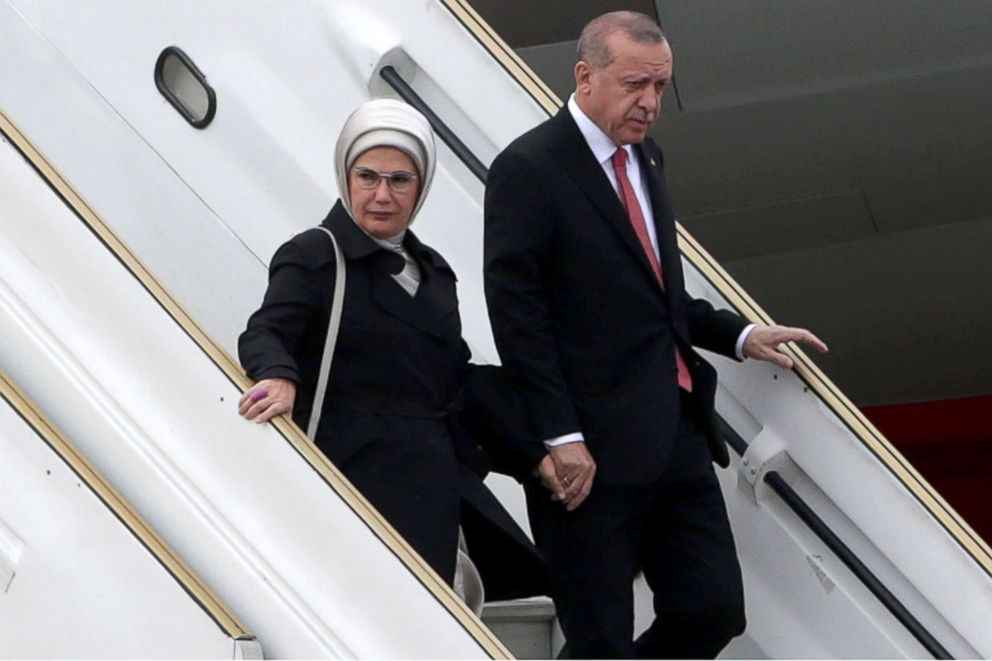 Trump has vigorously defended the crown prince in the face of stiff condemnation from around the world, including members of his own party.
"We have a very important ally in Saudi Arabia," he said. "So I take everything into consideration, and again, he totally denies it."
But Trump's schedule does not include a meeting with the young crown prince, which Trump blamed on scheduling, saying he would have met with him, but, "I just didn't have time." Instead, Trump will meet briefly with Turkish President Recep Tayyip Erdogan, whose government has been leaking details of Khashoggi's murder for weeks now, implicating the crown prince and ratcheting up pressure on him.
For his part, the crown prince is holed up in the Saudi embassy as human rights groups attempt to charge him in Argentine courts for human rights abuses, including the murder of Khashoggi. It's an embarrassment for the Saudis, but that suit is unlikely to go anywhere after the Argentinian Foreign Ministry confirmed the crown prince has diplomatic immunity as head of the country's delegation.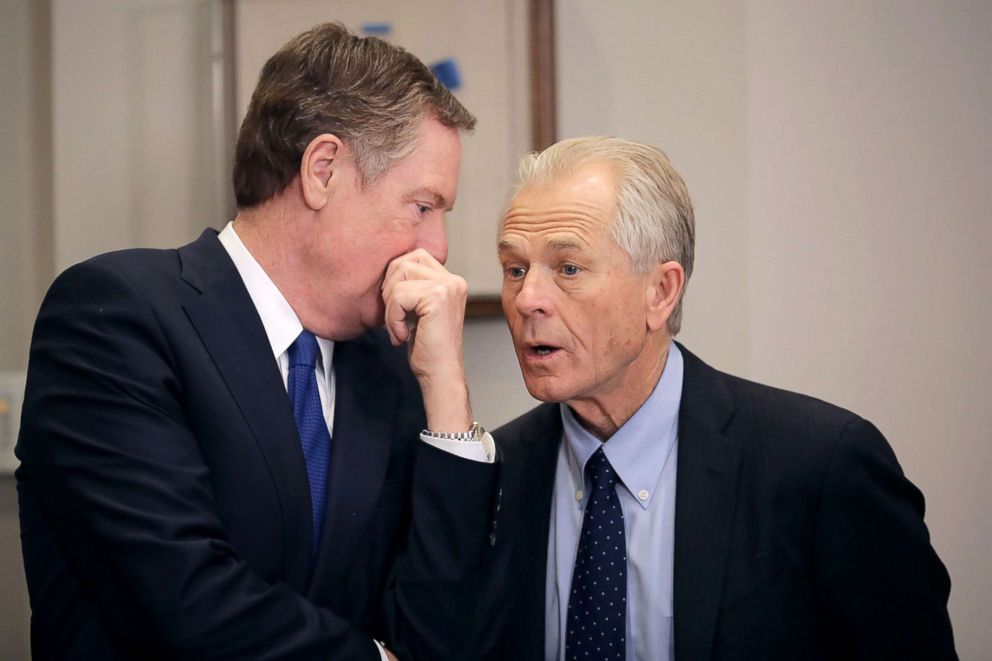 3. Will Trump get tough with Putin at a Helsinki do-over?
Just before taking off for Argentina on Air Force One, the president told reporters that he thinks it's "a very good time" to have a meeting with Putin -- their first one-on-one encounter since his controversial and widely criticized performance at the Helsinki summit earlier this year.
Asked what he planned to tell Putin, the president said he was getting briefed on Russia's seizure of three Ukrainian naval vessels on the high seas and the arrest of their crews.
"That will determine what I will say," Trump said.
But less than hour later, the president tweeted that he'd changed his mind: "Based on the fact that the ships and sailors have not been returned to Ukraine from Russia, I have decided it would be best for all parties concerned to cancel my previously scheduled meeting."
Trump, who rarely caves to public pressure and has never used meetings with leaders as leverage to change their behavior, may have been influenced by developments in special counsel Robert Mueller's probe into Russian meddling during the 2016 campaign.
As quickly as the meeting was called off, it could potentially be put back on. Stay tuned.
In the meantime, Russia is doubling down despite the West's condemnation, transferring the Ukrainian sailors to a notorious Moscow prison and preparing to put them on trial. Allies are urging Trump to highlight the aggressive incident and demand the Ukrainians' release here on the world stage.
4. Meet NAFTA 2.0: Does it pay for the wall?
Trump is expected to formally ink the new U.S.-Mexico-Canada trade agreement, or USMCA, just one day before his Mexican counterpart Enrique Pena Nieto leaves office. The deal between Trump, Pena Nieto and Canadian Prime Minister Justin Trudeau brings to a close a bruising battle between allies and fulfills a key promise of Trump's presidential campaign.
"That deal will be signed in Argentina with the U.S. and Canadian representatives," Kudlow said.
The White House has outlined broad benefits of the deal for Americans: boosting car and car-part manufacturers, raising minimum wage requirements for auto workers, opening Canada's dairy market to U.S. farmers and beefing up protections for intellectual property rights.
But what's in the fine print? And will Congress and legislatures in Canada and Mexico buy it? All three will need to approve the agreement for it to take effect.
And as for Trump's longstanding promise that he would use trade negotiations with Mexico to extract payment for a $25 billion border wall, there's no indication that was resolved in the deal, much less even discussed in negotiations.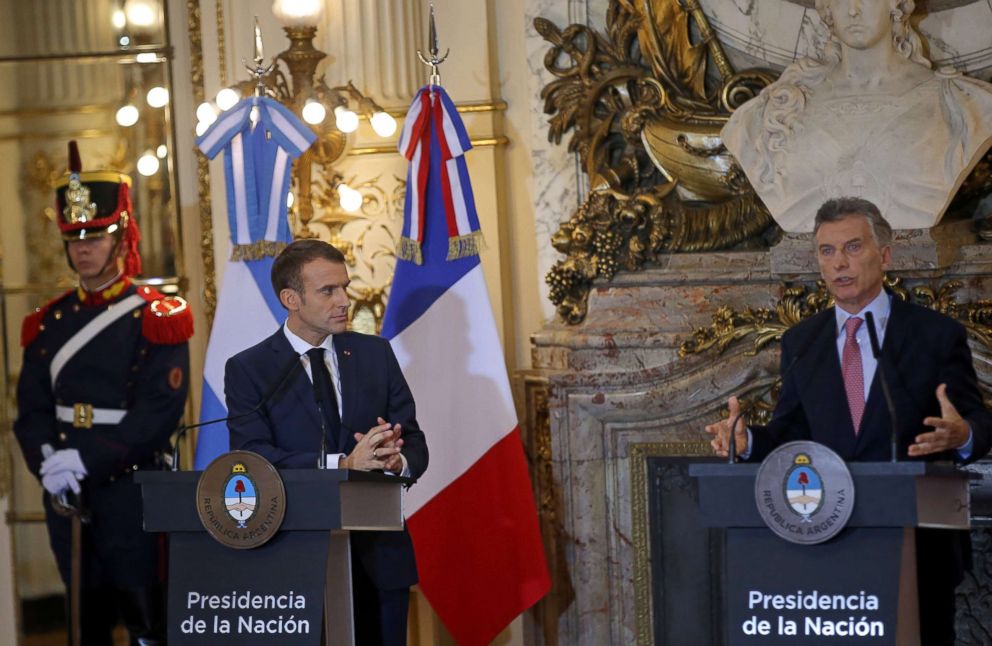 5. How will Trump handle distractions at home?
It's not the first time Trump has arrived at a major international summit beset by fresh controversy at home. Mueller's surprise revelation Thursday that he'd reached a plea agreement with Trump's former personal attorney Michael Cohen put the president on the defensive as he left town.
Does the president, known to fume about his frustrations with the Mueller probe, take it in stride and stay focused on the international diplomacy at hand? Or, does he use each photo op and press availability to vent and keep the headlines on the story he says he hates?
6. Will there be a security scare?
With more than two dozen world leaders gathering in one place, security officials are nervous. Friday has been declared an impromptu federal holiday, with authorities telling residents to stay out of town.
Several bomb threats and attempted attacks have kept authorities on edge, and hundreds of thousands of protesters are expected to take to the streets.
In the last few days, there have been bomb scares forcing evacuations of the main airport, a shopping mall, a bank in the center of town and the U.S. ambassador's residence. As far as is known, none of the threats were serious -- just suspicious bags left in places while security officials are on high alert. The bag at the shopping center was filled with chicken parts and the bag at the embassy was filled with lights for a professional photo shoot nearby.
However, two real bombings the week before at a cemetery and the house of a federal judge have security officials on edge. A young woman was injured when the homemade explosive device she was handling went off in Recolleta cemetery, a favorite tourist destination and where Evita Perón is buried. Later the same afternoon, a young man was arrested after throwing a bomb at the home of a federal judge.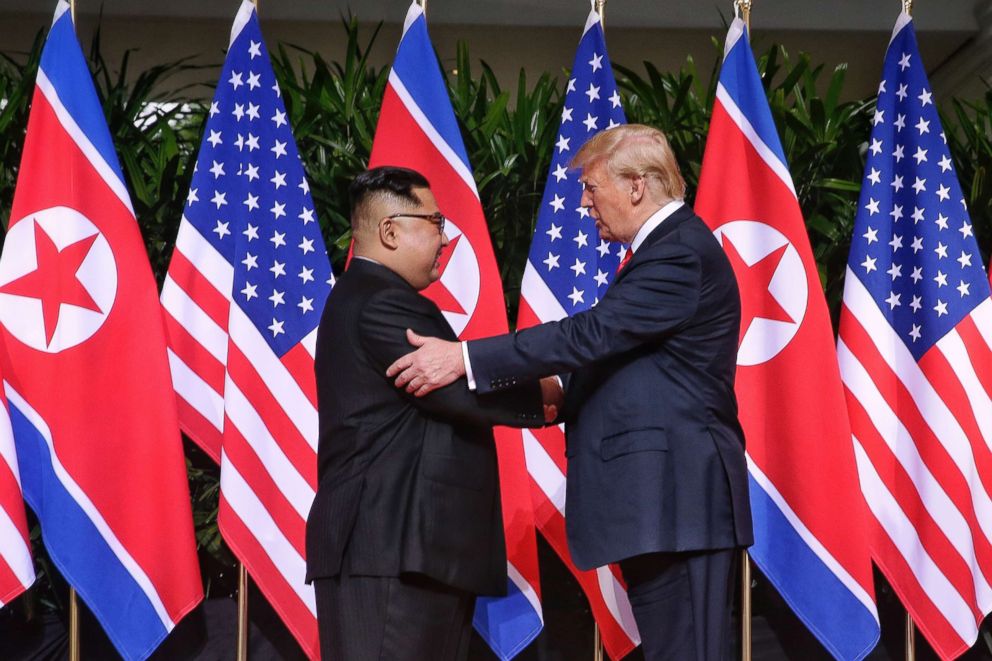 7. Will Trump get along?
During his most recent appearance on the world stage, Trump lashed out, enraged in particular by French President Emmanuel Macron's denunciation of nationalism just days after Trump said he identified as a nationalist, according to a Western diplomat who was present.
His anger over feeling slighted was also on display after the G-7 meeting in June, when Trump tweeted that that the Canadian prime minister was "very dishonest and weak" and accused him of lying after Trudeau reiterated his opposition to U.S. tariffs on Canadian steel and aluminum.
World leaders have gotten used to it, the diplomat said, and often little action comes of it. But with so many meetings, it's possible that Trump get angry and sounds off again.
ABC News' Joe Goldman contributed to this report.