The Trump administration will extend billions in "temporary relief aid" to farmers who have been impacted by an ongoing trade fight with China and other nations.
The move, which includes several types of assistance, could strengthen Trump's political position ahead of his trade negotiations with European Commission President Jean-Claude Juncker on Wednesday.
The U.S. Department of Agriculture said the agency will authorize $12 billion in programs to provide payments to producers impacted by retaliatory tariffs, including soybeans, corn, wheat and dairy farmers, implement a food purchase program to buy surplus products, and authorize a program to develop new export markets for farm products.
The USDA said in a press release the $12 billion is in line to offset the estimated $11 billion impact of the retaliatory tariffs.
"The actions today are a firm statement that other nations cannot bully our agricultural producers to force the United States to cave in," Agriculture Secretary Sonny Perdue told reporters. "This administration will not stand by while our hard-working agricultural producers bear the brunt of unfriendly and illegal tariffs."
President Trump urged patience on the trade spat.
"Just be a little patient. They are all aiming for anybody who likes me," Trump told the crowd at the Veterans of Foreign Wars national convention in Kansas City on Tuesday as he spoke of foreign countries who have imposed retaliatory tariffs that impact Trump's base.
The administration is keenly aware of the backlash in some Republican circles over the tariffs on steel, aluminum and $34 billion worth in Chinese imports. In response, China, Canada and the European Union have already hit back with their own tariffs - some of which have caused companies like motorcycle manufacturer Harley-Davidson to move production overseas.
House Speaker Paul Ryan said he understood Trump's plan and called his goal a "good one" but ultimately said House Republicans do not agree with the practice.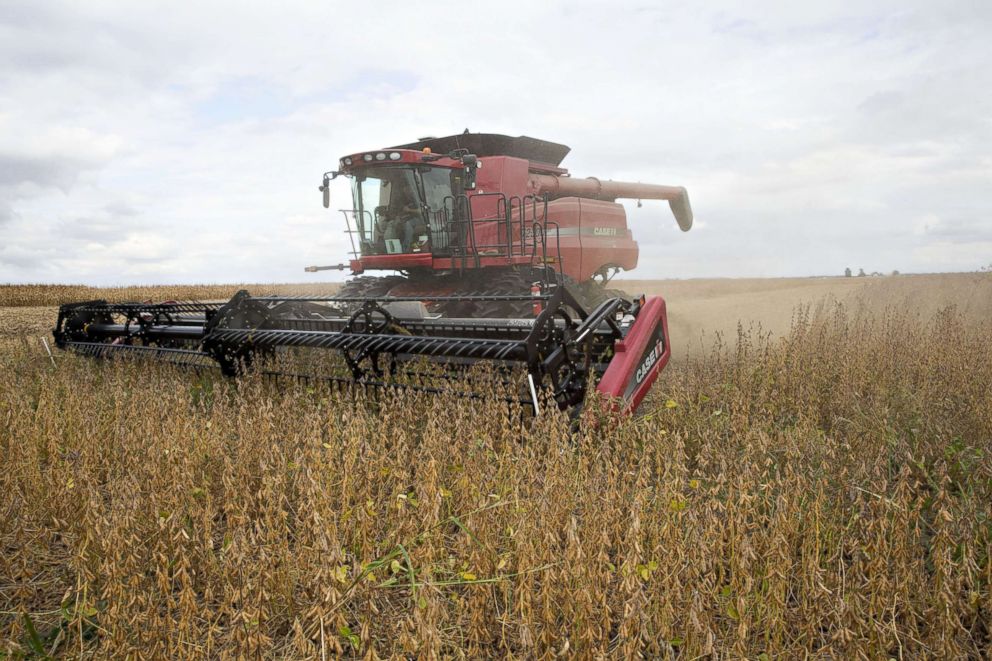 "I think there are better tools that we can use to hold abusers of trade law and people whose countries perpetuate unfair trade practices, [and] get them to play fairly," Ryan said on Tuesday.
Ryan's comments come just hours after Trump tweeted that tariffs were the "greatest" and viewed America as a "'piggy bank" that was being "robbed."
A senior European official said Juncker will meet with Trump on Wednesday equipped with offers to de-escalate the trade war, while convincing him to hold off on car tariffs.
Juncker will suggest eliminating tariffs across the board on cars, in a multilateral trade agreement that includes all car-manufacturing countries to comply with the World Trade Organization.
The other more feasible offer from the Europeans is a limited free trade agreement between the U.S. and EU on industrial goods including cars, according to the official.
Currently, the European Union places a 10 percent tariff on U.S. car imports, while the US has a 2.5 percent tariff on European cars. When the conditions were struck, the U.S. favored a 25 percent tariff on European trucks and SUVs.
But the senior European official admitted that even lowering or eliminating tariffs on steel, aluminum, cars and agricultural products won't significantly address the more $100 billion trade deficit the U.S. has with the EU.
"If the problem is the deficit, then we can't fix it," the official said.
Sen. Ben Sasse, R-Neb., who hails from an agriculture-heavy state and has criticized Trump's approach called the plan "gold crutches."
"This trade war is cutting the legs out from under farmers and White House's 'plan' is to spend $12 billion on gold crutches. America's farmers don't want to be paid to lose – they want to win by feeding the world," Sasse said in a statement. "This administration's tariffs and bailouts aren't going to make America great again, they're just going to make it 1929 again."
House Minority Whip Steny Hoyer said Tuesday that Trump's tariff policies were not "well-thought-out" and the effects were a "mixed bag" of positive and negative effects. The No. 2-ranked House Democrat says he is pleased jobs will be created but stressed the financial impacts U.S. farmers face.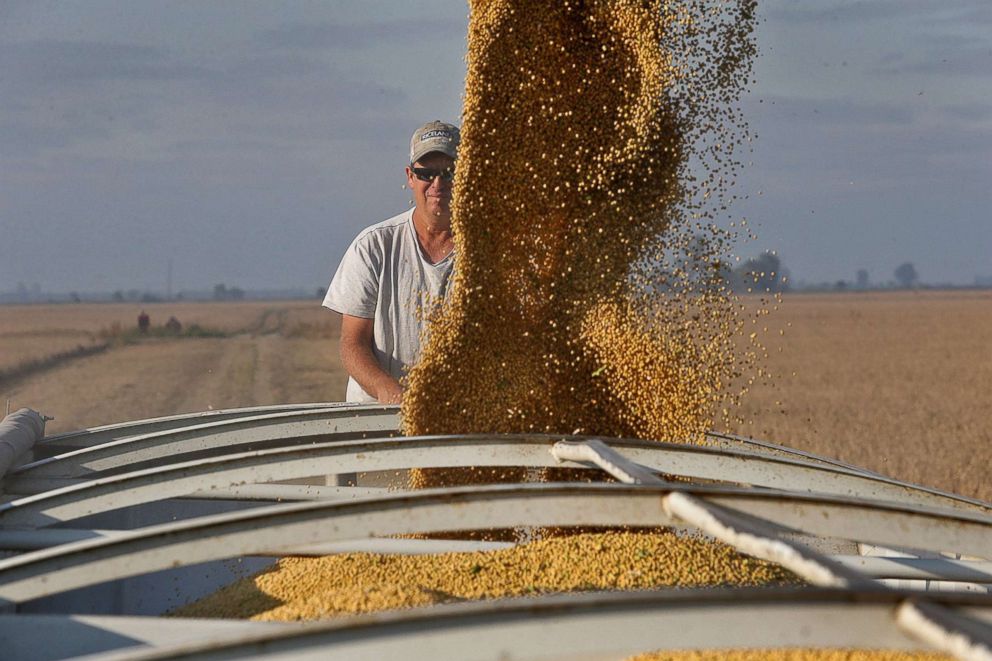 "I'm pleased that certain aspects of his policies have a positive effect but there also have been a lot of negative effects," Hoyer, D-Md., said. "The aspect of reinvigorating our steel industry is a good objective, but the way the that should have been done is with targeted actions, not scattershot actions. Scattershot actions which adversely affected our trade relations throughout the world."
The administration also sought to signal that they have the best interests of farmers in mind.
Purdue was recently photographed wearing a hat reading "Make Our Farmers Great Again" a seeming play on Trump's slogan "Make America Great Again." Trump wore a similar hat at an event on Monday highlighting American-made goods.
"We'll make it up to them. And, in the end, they're going to be much stronger than they are right now," Trump said of farmers back on April 9th after China threatened tariffs on pork and soybeans in retaliating against US tariffs.
But Farmers for Free Trade, a bipartisan group that works for trade policies that benefit farmers, said "farmers need contracts, not compensation, so they can create stability and plan for the future."
"This proposed action would only be a short-term attempt at masking the long-term damage caused by tariffs," the group's Executive Director Brian Kuehl said in a statement. "Farmers can and do weather many storms, but this economic cyclone of tariffs is creating long-term, irreversible damage to the heartland."
ABC News' Jordyn Phelps, Alexander Mallin and Elizabeth Brown-Kaiser contributed to this report.