The Trump administration on Thursday said it will effectively ban all flavors of vaping cartridges except menthol and tobacco, a step back from previous plans to ban all flavors in an effort to stem rising rates of youth nicotine use attributed partly to their appeal.
President Donald Trump and Health and Human Services Secretary Alex Azar announced in September that the administration would ban all flavored vaping products, saying the country needed "strong rules and regulations" to make them less appealing to teens.
But Thursday's announcement took a significant step back from the full ban proposed last year. The administration will move to remove from the market one-time use flavored pods used in e-cigarettes like Juul that are popular among young people. The new policy will not target vaping liquids used in other models to be sold in adult-only vape shops.
Health and Human Services Secretary Alex Azar said all e-cigarette products currently on the market are illegal because they haven't applied for approval through proper FDA channels. He said the agency allowed them to be sold to see if they could serve as an effective "off-ramp" for adults addicted to combustible cigarettes but the concern about increasing rates of young people using e-cigarettes has grown enough to warrant more restrictions.
"We believe that remains a possibility. But e-cigarettes as an off-ramp from addiction must not come at the expense of these cigarette becoming an on-ramp for addiction for a new generation of children, which is what is occurring today," Azar said on a call with reporters.
"We are temporarily taking certain illegal products off the market if they are the types of products and flavors most widely used by kids," he added.
In remarks to reporters earlier this week, Trump said the announcement would protect families and children from potential harm related to vaping or nicotine addiction but would also protect the vaping industry. Trump also indicated that the ban could be temporary while the Food and Drug Administration reviews applications to allow vaping and e-cigarette products back on the market.
"We think we're going to get it back onto the market very, very quickly, but we have to protect the children. We have to protect the families. At the same time, we have a very big industry. It's become a very big industry. We're going to take care of the industry," Trump told reporters at Mar-a-Lago on Tuesday night.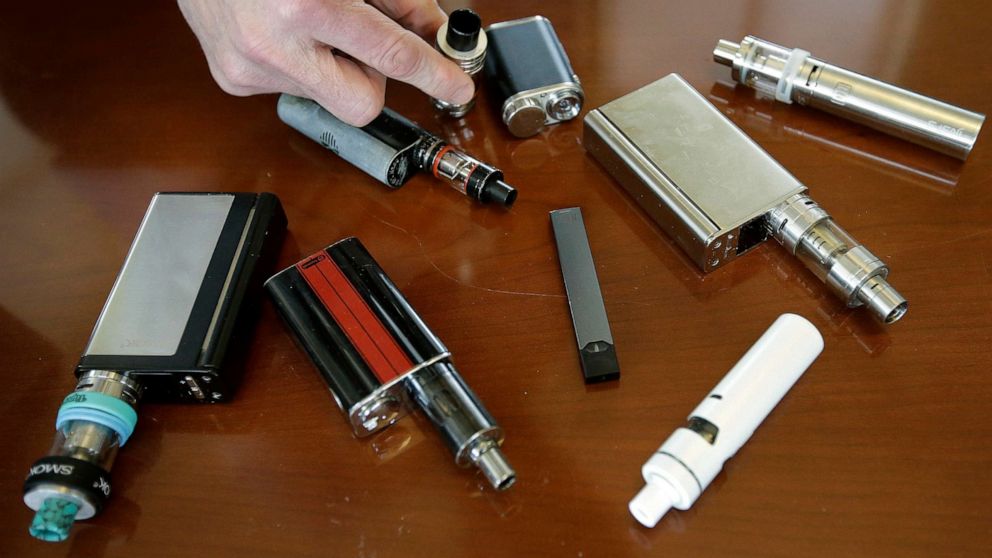 At the time Trump also said that people have died from vaping, presumably a reference to vaping-related lung injuries. But Azar reiterated Thursday that the Centers for Disease Control found most of those illnesses were cases where people used e-cigarettes with THC adulterated with vitamin E acetate, which can damage the lungs when inhaled, and are not attributed to the products that would be affected by the new policy.
Public health groups like the American Academy of Pediatrics, American Cancer Society, American Heart Association and American Lung Association said they were disappointed with the administration's decision to allow any flavored products to stay on the market.
Matt Myers, president of The Campaign for Tobacco-Free Kids, a prominent anti-tobacco use advocacy group, said advocacy groups were collectively calling for strong action on youth e-cigarette use and that they're disappointed the administration seems to have compromised with the tobacco industry's concerns.
"You see a level of consensus among all the major public health organizations in this country that reflects an extraordinary consensus, an extraordinary unanimity, a view about the steps that should be taken. It's striking that with that level of unanimity, and I believe there's not a single major public health group that disagrees with it, the administration has chosen a different path. The level of concern we all feel is extraordinary," Myers said on a call with reporters.
He said all the major public health groups are greatly concerned about the rates and degree of nicotine addiction in young people using e-cigarettes and that the loopholes in the Trump administration announcement are not enough to tackle it.
"I don't think we can overstate the significance of what's going on," he said.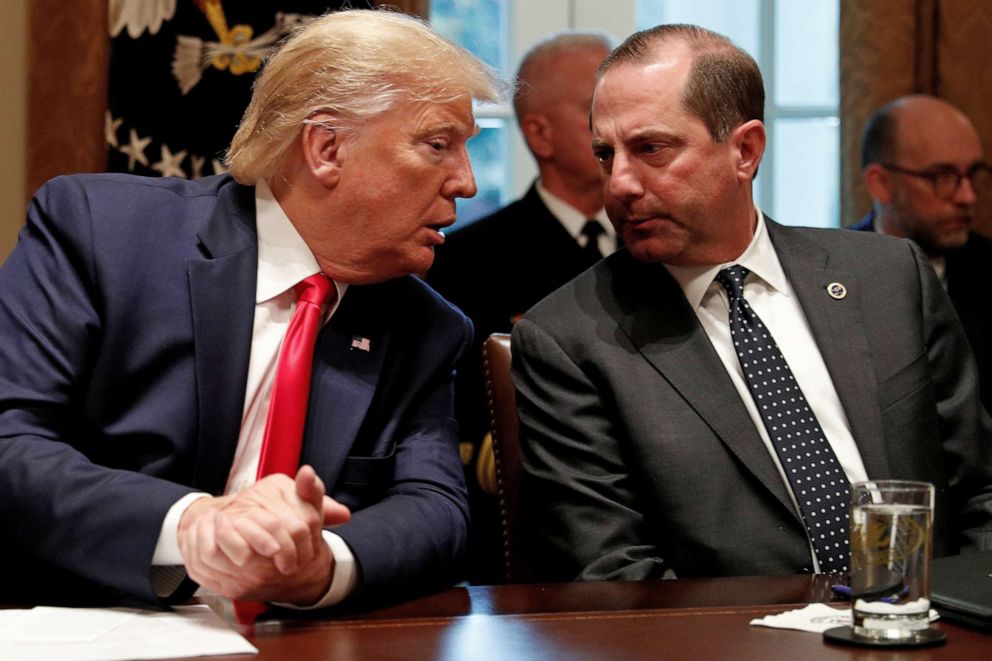 Myers and other advocates have argued that teenagers will shift to using menthol flavors if others aren't available and that companies could reclassify sweeter mint flavors as menthol to avoid the ban. They told reporters Thursday they will be lobbying states and local governments to take action in the wake of the federal government's announcement.
Administration officials said they chose to exempt menthol and tobacco flavors after surveys showed they were unpopular among younger users. But Mitch Zeller, director of the FDA Center for Tobacco Products, said the agency would act against companies that try to relabel mint products as menthol.
"If there was evidence they were just doing that to evade this policy we would be in position to take enforcement action," Zeller told reporters.
FDA enforcement actions can include warning letters, seizing property, fines, or criminal prosecution.
The largest and most popular company among teenagers, Juul, already pulled flavored products from the market earlier this year but other companies still sell similar flavored products.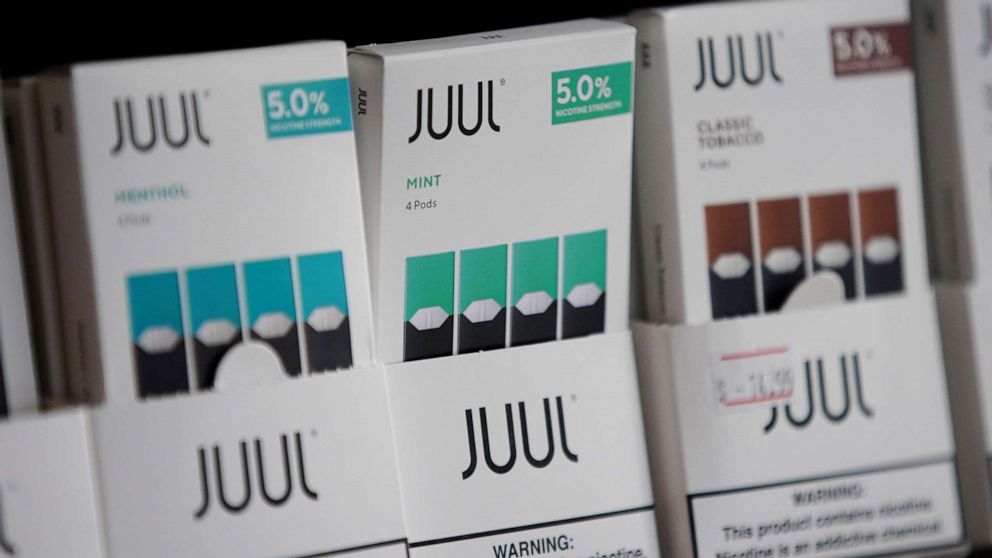 Under federal tobacco laws the FDA has the authority to evaluate new tobacco products and determine if they have a public health role as an alternative to cigarettes or should be subject to restrictions in where they can be sold or advertised. Tobacco companies and e-cigarette manufacturers have until May of this year to submit applications to have their products approved by FDA.
Thursday's announcement comes weeks after the president and Congress moved to raise the legal age to purchase tobacco products to 21.