One-time Donald Trump political aide George Papadopoulos surrendered Monday morning at a federal medium security prison in Oxford, Wisconsin, where he is scheduled to serve a two-week sentence for lying to the FBI about his foreign contacts during the 2016 presidential campaign.
"I feel heartbroken," said Simona Mangiante Papadopoulos, George's wife, in a text to ABC News shortly after she dropped him at the prison gate following a three-hour drive from Chicago, his hometown. "It has been tough to leave him there [at] the entrance."
"He said, 'I love you,' and I said, 'I love you too. See you soon,'" and he turned and walked inside, she said.
Papadopoulos was the first Trump campaign official to reach a plea agreement with the team of special counsel Robert Mueller, cutting a deal in which he agreed to cooperate with investigators in exchange for a lenient sentence. In September, a judge ordered him to serve 14 days in prison – a sentence re-affirmed over the weekend after Papadopoulos mounted a last-ditch effort to forestall his term.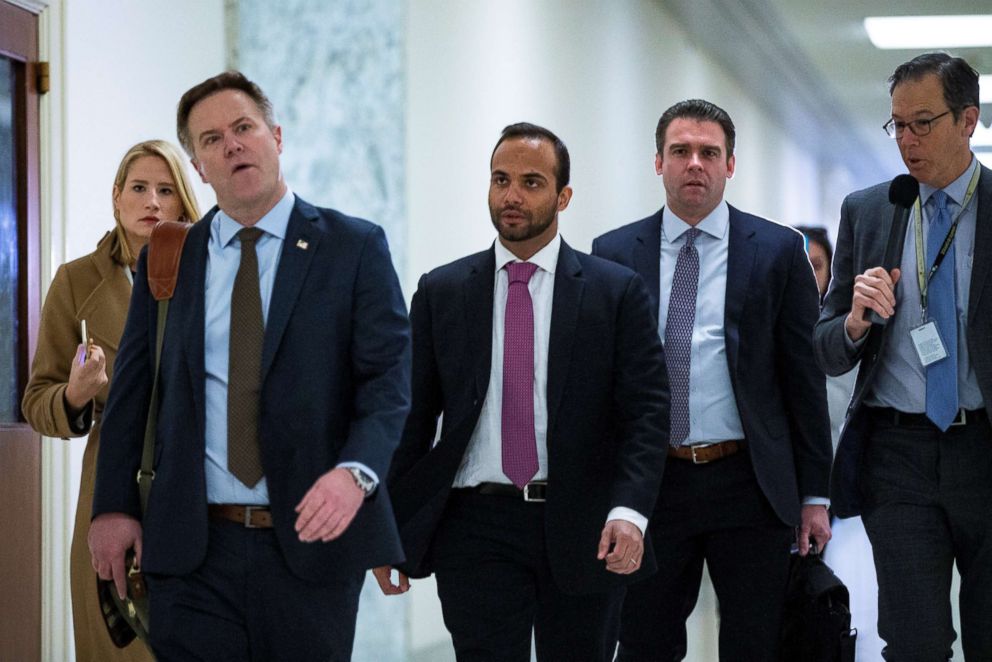 The judge rejected an argument by a new team of lawyers who asked the court to delay Papadopoulos's confinement until an appeals court has finished hearing arguments in a separate case challenging the validity of the special counsel.
The Mueller team argued that Papadopoulos had long since passed the date by which he was entitled to make this argument. His agreement to plead guilty expressly prohibited him from mounting an appeal on any grounds other than newly discovered evidence or ineffective assistance of counsel.
Prosecutors also reminded the judge of the contrite appearance Papadopoulos made before he was sentenced to two weeks in prison – a term far shorter than the possible six-month stretch he was facing.
"The defendant received what he bargained for, and holding him to it is not a hardship," the prosecutors wrote in the filing.
The Papadopoulos appeal came after he spent weeks on social media and in TV appearances challenging the validity of the case against him. That twitter activity continued right up until his surrender on Monday.
"Still can't believe the day I am going to a federal prison camp, mainstream media says am going for my Russia contacts. I have never met a single Russian official in my life," he tweeted.
Papadopoulos became a central figure early in the probe into Russian meddling because he is believed to be the first Trump campaign adviser to be contacted by someone believed to be tied to the Russian government and told of hacked emails tied to Hillary Clinton's campaign – information shared in April 2016, well before any pilfered material was published.
"The early date of this contact is significant: even the Clinton campaign was not yet aware that Russia possessed their stolen emails," Democrats on the House Intelligence Committee wrote in a status report about their investigation.
According to court filings, Papodopoulos initially misled Mueller's team about his interactions with a mysterious Maltese professor, Joseph Mifsud, who was believed to have ties to the Russian government, and others tied to the Russian government.