President Donald Trump on Thursday did not respond to multiple shouted questions in the Oval Office about whether he would get tested for coronavirus after reports a Brazilian official he met last weekend had tested positive.
But he did say he is "not concerned" as he awaits an update on the test results from Brazil concerning a press aide to Brazilian President Jair Bolsonaro who who attended a dinner with Trump at his Florida resort.
"I did hear something about that," Trump said when asked about Bolsonaro himself being tested.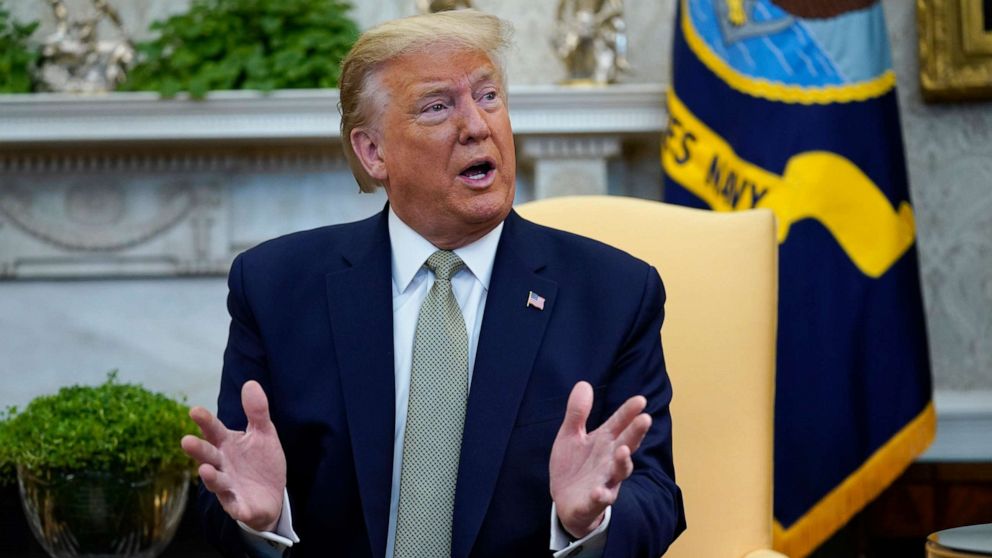 "We had dinner together in Florida, at Mar-a-Lago, with the entire delegation, the press aide was there, he was there but we did nothing very unusual. We sat next to each other for a period of time," Trump said of his time with Bolsonaro over the weekend.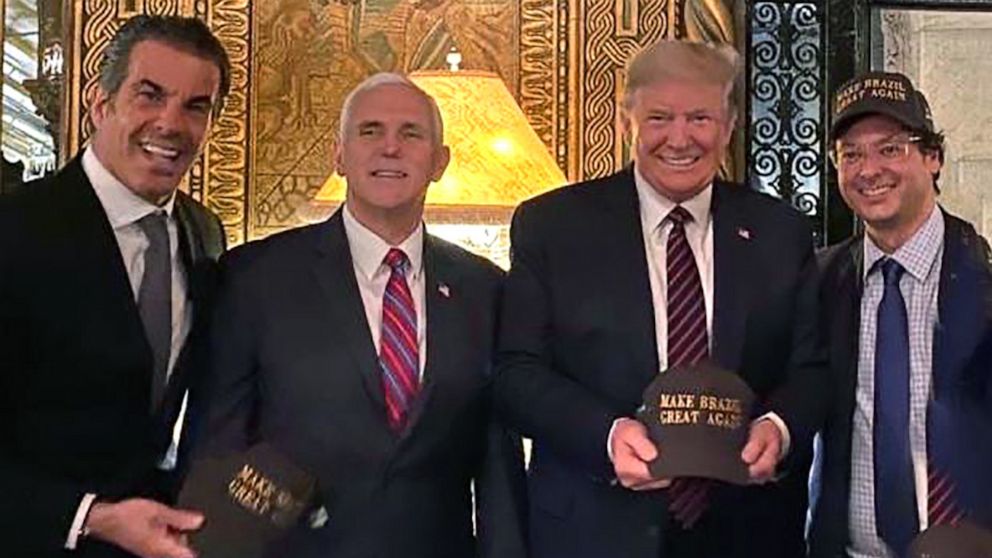 White House press secretary Stephanie Grisham backed up the president's claims, saying in a statement Thursday that both Trump and Vice President Mike Pence had "almost no interactions with" Fabio Wajngarten, the press secretary for Bolsonaro, who reportedly tested positive for COVID-19, and that they "do not require being tested at this time."
Tune into ABC News Live at noon ET every weekday for the latest news, context and analysis on the novel coronavirus, with the full ABC News team where we will try to answer your questions about the virus.
"The White House is aware of public reports that a member of the Brazilian delegation's visit to Mar-a-Lago last weekend tested positive for COVID-19; confirmatory testing is pending," Grisham said. " Exposures from the case are being assessed, which will dictate next steps. Both the President and Vice President had almost no interactions with the individual who tested positive and do not require being tested at this time."
However, in a photo posted by Wajngarten on Instagram, it clearly shows Trump side-by-side touching the Brazilian president's press secretary who tested positive for COVID-19 days after their meeting. It also shows the Brazilian president side-by-side and touching VP Pence.
He made the comments in a photo op with Ireland's Prime Minister Leo Varadkar, noting the two did not shake hands.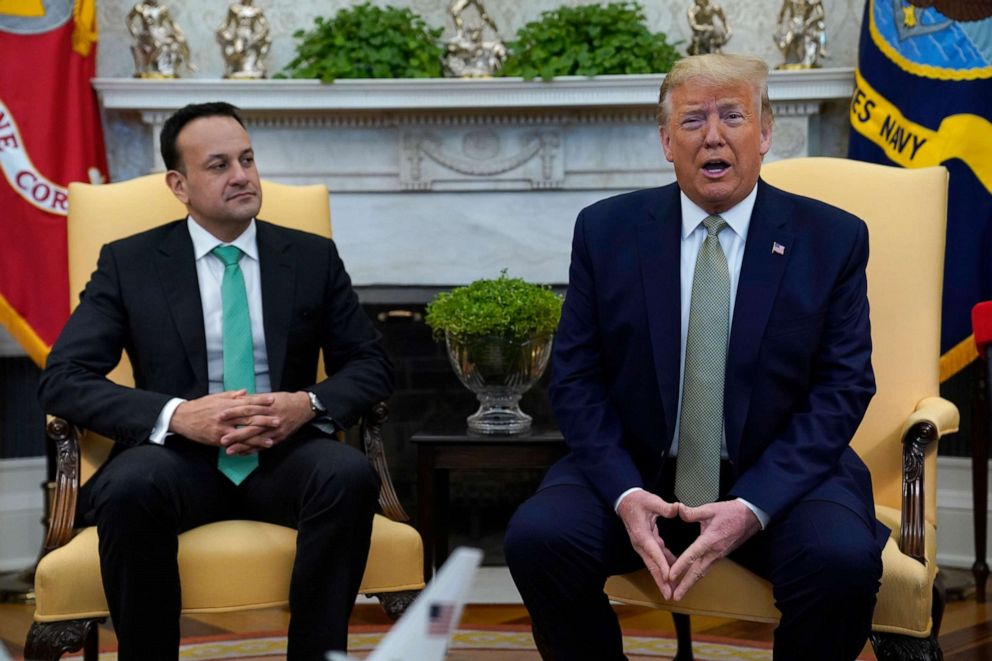 "We'll find out what happens, I guess they are being tested now," Trump said, apparently unaware that Bolsonaro's aide had tested positive at that time.
"Let's put it this way I'm not concerned," Trump said when a reporter followed up to ask whether he has anything in the way of an update.
What to know about Coronavirus:
Earlier this week, Trump said he did not feel a need to get tested since his White House physician has said it wasn't necessary since he had had no direct contact with anyone who had tested positive and was having no symptoms.
Florida GOP Sen. Rick Scott on Thursday became the eighth member of Congress who is self-quarantining, doing so, he said, "out of an abundance of caution" because he potentially came in contact with the same member of Bolsonaro's delegation. Scott says he feels healthy and is not exhibiting symptoms.
"After consulting with the Senate's attending physician and my personal doctor, I have been told that my risk is low, and I don't need to take a test or quarantine," Scott said in a statement."However, the health and safety of the American people is my focus and I have made the decision to self-quarantine in an abundance of caution."
Later Thursday, GOP Sen. Lindsey Graham, who also was at the Mar-a-Lago dinner last weekend, said he, too, would self-quarantine. "He has no recollection of direct contact with the President of Brazil, who is awaiting results of a coronavirus test, or his spokesman who tested positive," his office said in a statement.
"However, in an abundance of caution and upon the advice of his doctor, Senator Graham has decided to self-quarantine awaiting the results of a coronavirus test." the statement said. "This is a precautionary measure. He will continue to work from home."