A federal judge on Tuesday sentenced Rick Gates, Donald Trump's former deputy campaign manager, to 36 months of probation, 45 days in "intermittent confinement" on weekends, 300 hours of community service and $20,000 in fines at a hearing in Washington, D.C., after he cooperated with prosecutors.
"Mr. Gates, I'm 100 percent certain that this criminal justice system is not going to see you again. And I hope you will convey my concern to your wife," Judge Amy Berman Jackson said addressing Gates after delivering his sentence. Gates' wife has breast cancer.
In the lead up to the sentencing, Judge Jackson said "Gates' information alone warranted, indeed demanded further investigation from the standpoint of our national security, the integrity of our elections and the enforcement of our criminal laws," and noting that they did not cooperate with the special counsel and instead used encrypted apps to conceal digital communication.
"I believe he has in a very real way accepted responsibility for his actions," Jackson said of Gates. "He's been at this long enough and under such onerous circumstances that one can believe in the transformation," she added.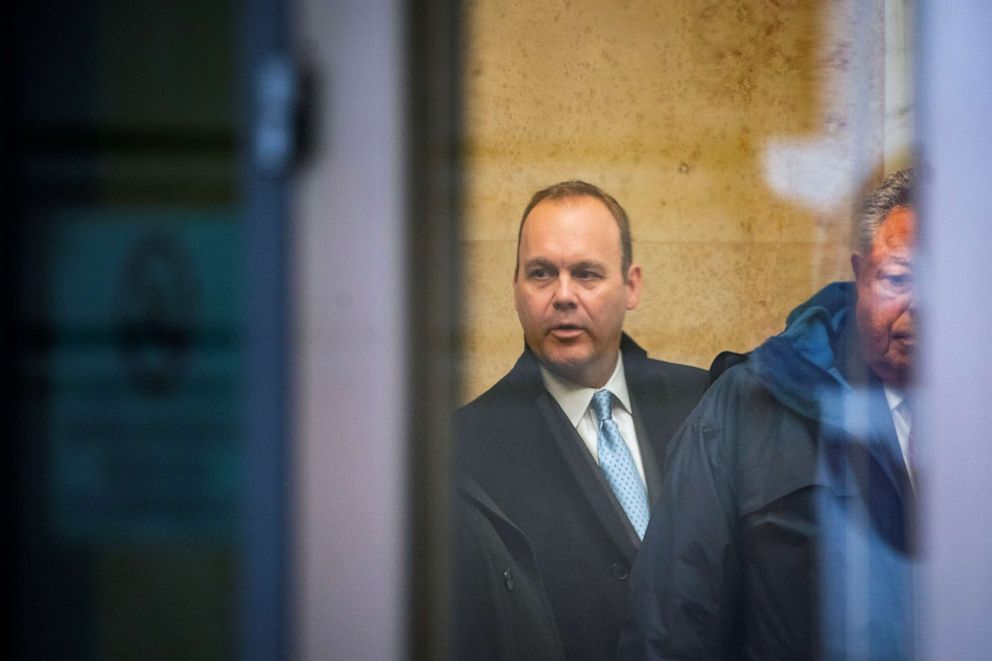 The special counsel's office had charged Gates and his former business partner, President Donald Trump's former campaign chairman Paul Manafort, in 2017 with crimes including lying to the government about his foreign lobbying work in Ukraine, tax evasion and money laundering.
Gates subsequently struck a plea deal with Mueller prosecutors in late February 2018, pleading guilty to two felony counts: conspiracy against the U.S. and lying to federal authorities about a laundry list of items related to the work he and Manafort did in Ukraine.
Before Gates heard his sentence, he made a last address to the court.
"Your honor wish to express to this court that I accept complete responsibility for my actions that have led me here. I greatly regret the mistakes I've made and I've worked hard to honor my commitment to make amends," Gates told Jackson, adding that he and his family hope and pray the judge would grant him leniency.
Former special counsel prosecutors Andrew Weissman, Greg Andres, Brandon Van Grack and Aaron Zelinsky were all in the court room when Gates' sentence was delivered.
The sentencing hearing began on Tuesday with Jackson granting the government's motion for a "downward departure" in Gates' sentence.
"I have had the opportunity to watch Gates testify twice," said Jackson of Gates — "he came across to me as candid." Jackson added her concerns were relieved by knowing how forthcoming Gates has been about his lies and accepting responsibility for them, and the extent of Gates' cooperation with the government.
The prosecution went on to commend Gates' assistance, after the government wrote in a sentencing recommendation memo last week that they did not oppose Gates' request to not be incarcerated and to be sentenced to probation instead due to his extensive cooperation and testimony in three trials stemming from the Mueller probe.
"The nature and extent of his assistance has been extraordinary," said said federal prosecutor Molly Gaston, adding that "At all times he embraced" coming clean about his lies and making amends.
Gaston also said that Gates has agreed a condition of his sentence will be continuing to cooperate in ongoing investigations, as the government wrote in its sentencing memo last week.
According to the government's sentencing memo, information provided by Gates has been used in more than a dozen search warrants, and included Gates providing truthful and valuable information in "a number of different ongoing matters."
Gates testified against Manafort during his jury trial in Virginia in August 2018. Manafort is serving jail time after being found guilty of eight counts of financial crimes as part of the first major prosecution won by Mueller's office.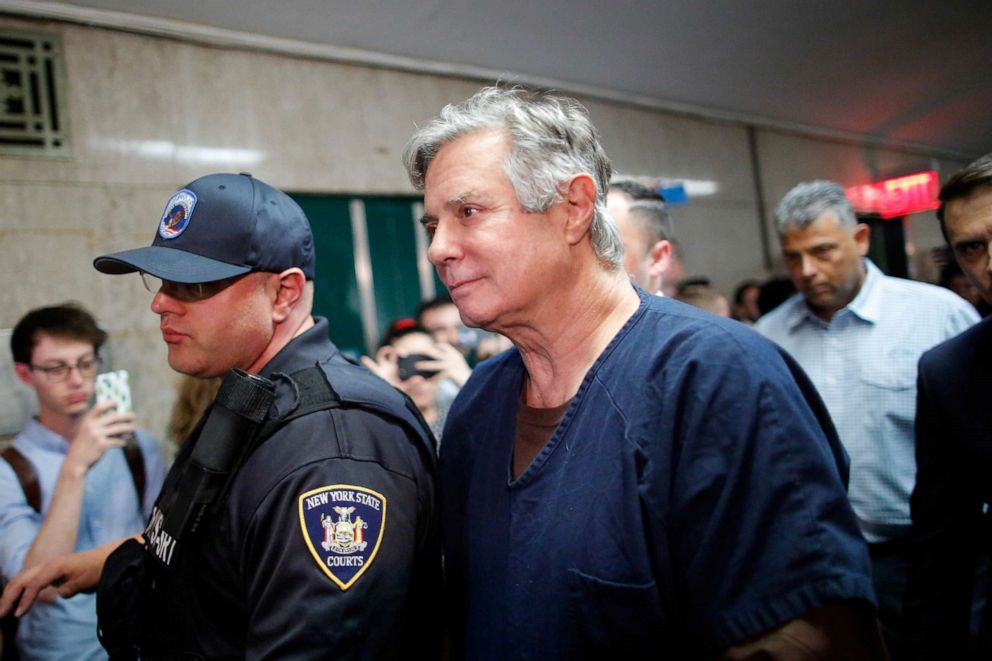 In August, Gates testified at the trial of former Obama White House counsel Greg Craig, who was accused of lying to the government about his foreign lobbying work in Ukraine. Craig was ultimately acquitted.
The final leg of Gates' cooperation deal was to testify as a government witness in longtime Trump confidant and one-time campaign aide Roger Stone's trial last month. Stone was indicted in January on seven counts brought against him by Mueller's team including obstructing an official proceeding, five counts of lying to Congress, and one count of witness tampering.
Gates testified during Stone's trial that the Trump campaign had a keen interest in the anticipated release of stolen emails from Hillary Clinton and the Democratic Party prior to the 2016 election, and that he was in touch with Stone about WikiLeaks.
Gates said then-campaign chairman Manafort instructed him to keep in touch with Stone "from time to time" and report back on the status of WikiLeaks' releases. According to Gates, Manafort said he would then pass along that information to campaign officials and "the candidate himself," referring to Trump.
Gates also testified in late July 2016, after WikiLeaks released information about Clinton, he overheard a conversation between Stone and then-candidate Trump. After the phone call, Gates said Trump "indicated that more information would be coming."
Stone, who had pleaded not guilty, was found guilty on all charges on Nov. 15. His sentencing is scheduled for early February.