— -- Just before kickoff in Sunday's Super Bowl, President Donald Trump revisited his call for standing during the national anthem - following his repeated criticism of NFL players who chose to kneel in protest.
In a statement thanking "the brave men and women of our Armed Forces," Trump said "...we owe these heroes the greatest respect for defending our liberty and our American way of life."
"Though many of our Nation's service members are unable to be home with family and friends to enjoy this evening's American tradition, they are always in our thoughts and prayers," Trump said. "Their sacrifice is stitched into each star and every stripe of our Star-Spangled Banner. We hold them in our hearts and thank them for our freedom as we proudly stand for the National Anthem."
No New England Patriots or Philadelphia Eagles players could be seen kneeling during the anthem. Afterward, Donald Trump Jr. tweeted. "It's that easy. Well done. #nationalanthem."
For much of the pro football season, the president demanded football players be obligated to stand for the anthem or face consequences.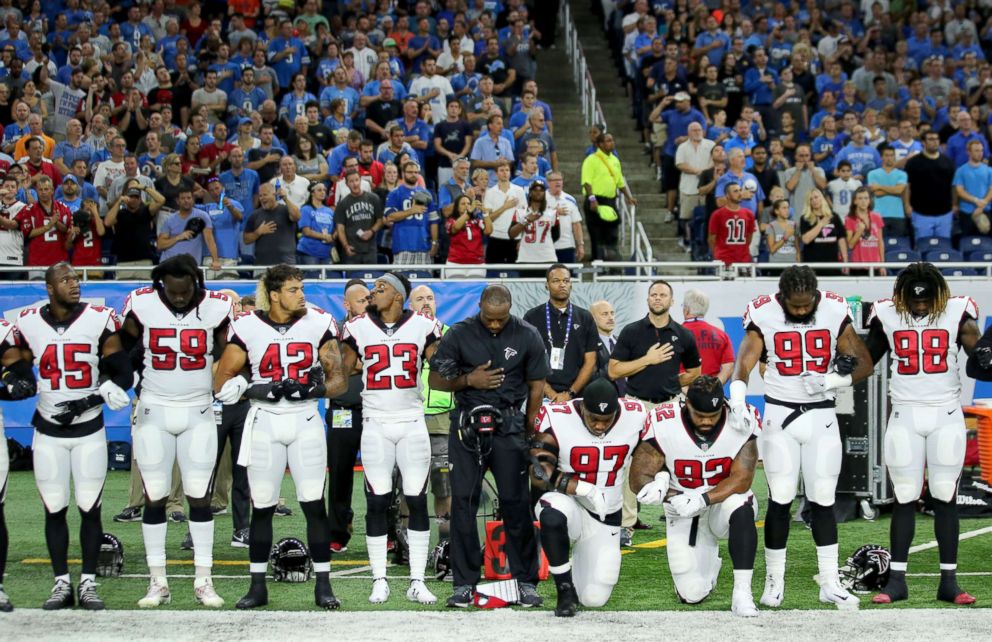 "Wouldn't you love to see one of the NFL owners, when somebody disrespects our flag, to say 'Get that son of a b---- off the field right now?" Trump said in September at a rally in Huntsville, Al.
Kellyanne Conway, counselor to the president and in Minnesota for the game, told "Fox and Friends" Sunday, "...you take a knee for the Lord and you stand for the flag. It's very simple calculation. I think that we don't have any kneelers today, we'll see what happens."
The president was holding a Super Bowl watch party at his private golf club Trump International in West Palm Beach before departing later Sunday night for Washington.