President Donald Trump on Wednesday started his latest briefing to the nation on the government response to the coronavirus crisis by saying, "I would like to begin by announcing some important developments in our war against the Chinese virus," again casting the effort in military terms and referring to the disease with a term that has sparked backlash.
At one point, Trump called himself "in a sense, a wartime president."
Trading on Wall Street was halted as Trump spoke when circuit breakers kicked in as the Dow plunged.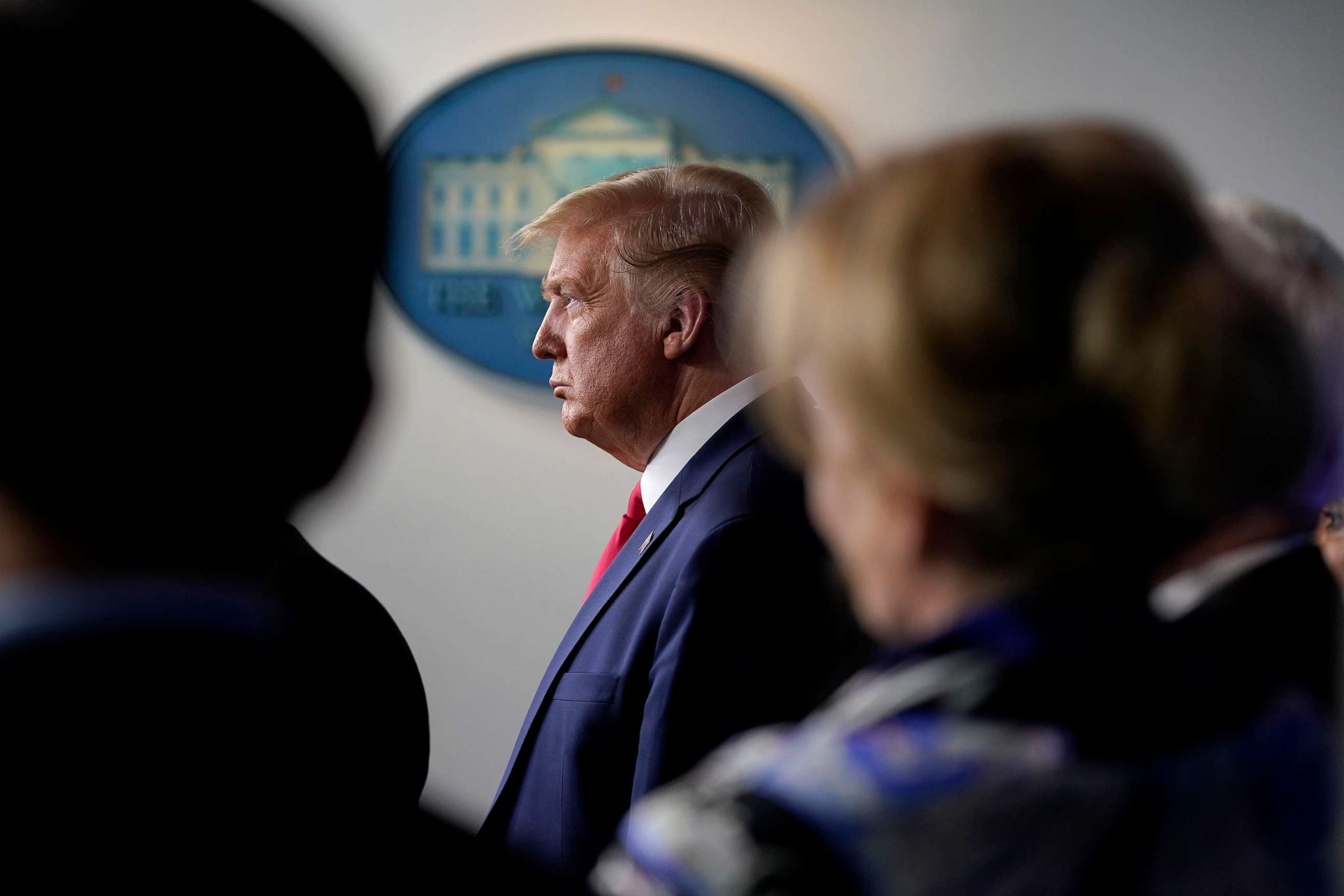 He announced he was signing the Defense Production Act, which gives him the power to direct civilian businesses to help meet orders for products necessary for the national defense, in addition to deploying two Navy hospital ships. He said one would go to New York -- the state with the most cases of COVID-19.
He later said on Twitter that while he signed the act, he would only "invoke it in a worst case scenario in the future."
Tune into ABC at 1 p.m. ET and ABC News Live at 4 p.m. ET every weekday for special coverage of the novel coronavirus with the full ABC News team, including the latest news, context and analysis.
With regard to his proposal to send direct payments to Americans to stimulate the economy and help workers losing jobs -- checks that an administration official said could be $1,000 or more -- Trump said the amount is "to be determined."
"We are looking at different numbers. We are looking at timing that would be different. Splitting the time, splitting the payments. We are looking at a lot of different things. It hasn't been determined yet but it will surely be determined," before repeating a phrase he used in Tuesday's briefing, "Everybody seems to want to go big."
The president also announced that the Department of Housing and Urban Development is "providing immediate relief to renters and homeowners by suspending all foreclosures and evictions until the end of April." However, HUD announced after the briefing that the suspension applies only to single family homeowners with a FHA-insured mortgage, not renters.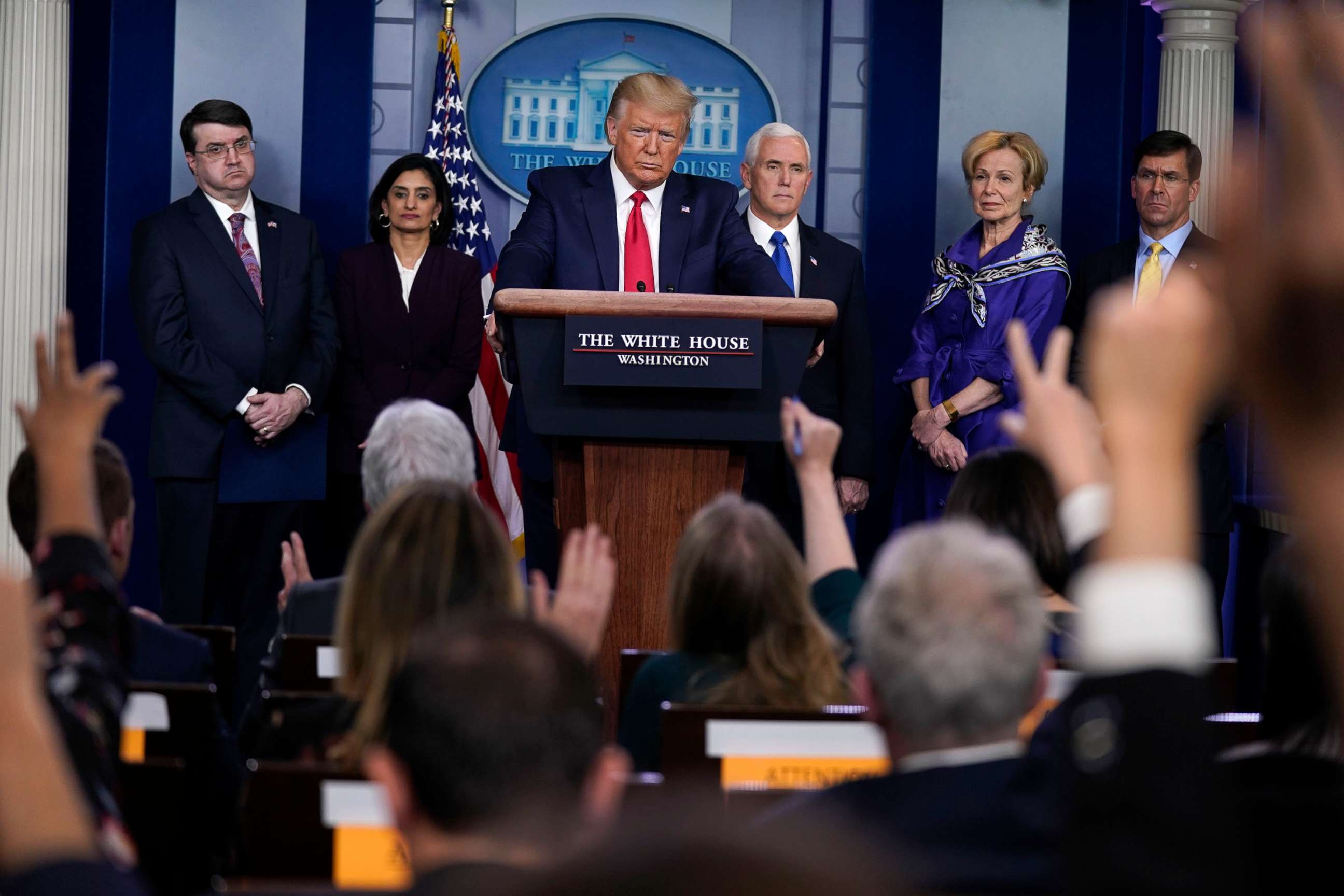 Trump also said he planned to invoke a provision of the federal legal code that would allow the federal government to prohibit the entry of asylum seekers because of COVID-19.
The new measures come as the number of U.S. cases of the novel coronavirus jumped overnight to nearly 6,000 across all 50 states and as Americans enter the third day of a 15-day critical period meant to "flatten the curve" of the virus spread.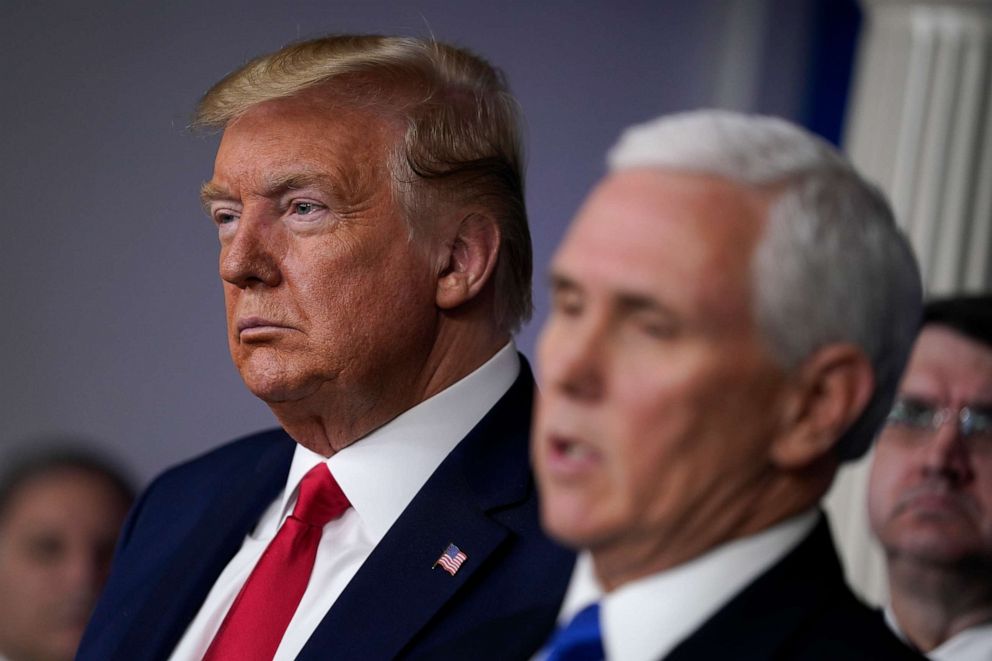 Here are Wednesday's most significant developments in Washington:
Trump calls himself a 'wartime president,' defends calling disease 'Chinese Virus'
Trump, Mnuchin propose sending relief checks directly to Americans as some in Congress support
Trump has a phone call with physicians and a briefing with nurses on the coronavirus response
Trump says he'll hold news conference on the Food and Drug Administration's response to COVID-19 Thursday
Senate passes coronavirus relief measure, bill now heads to Trump's desk