Former President Donald Trump's last White House chief of staff, Mark Meadows, has testified before a federal grand jury hearing evidence in the special counsel's investigations into Trump, sources familiar with the matter told ABC News.
Sources said that Meadows answered questions on both Trump's efforts to overturn the 2020 election and Trump's alleged mishandling of classified documents while he was out of office.
Meadows' appearance was first reported by The New York Times. It was not immediately clear exactly when he appeared before the grand jury, which has been meeting regularly in Washington.
Neither Meadows nor an attorney for him immediately responded to requests for comment.
His testimony is not unexpected. Earlier this year, a federal judge rejected Trump's claims of executive privilege and ordered Meadows and other former top Trump aides to testify before the grand jury, multiple sources familiar have said.
Meadows had been subpoenaed by special counsel Jack Smith along with the other ex-Trump aides for testimony and documents related to the DOJ probe.
Smith was named late last year by Attorney General Merrick Garland to oversee the DOJ's Trump investigations after Trump declared he was running for president in 2024.
Trump has long maintained he did nothing wrong and is being singled out because of politics.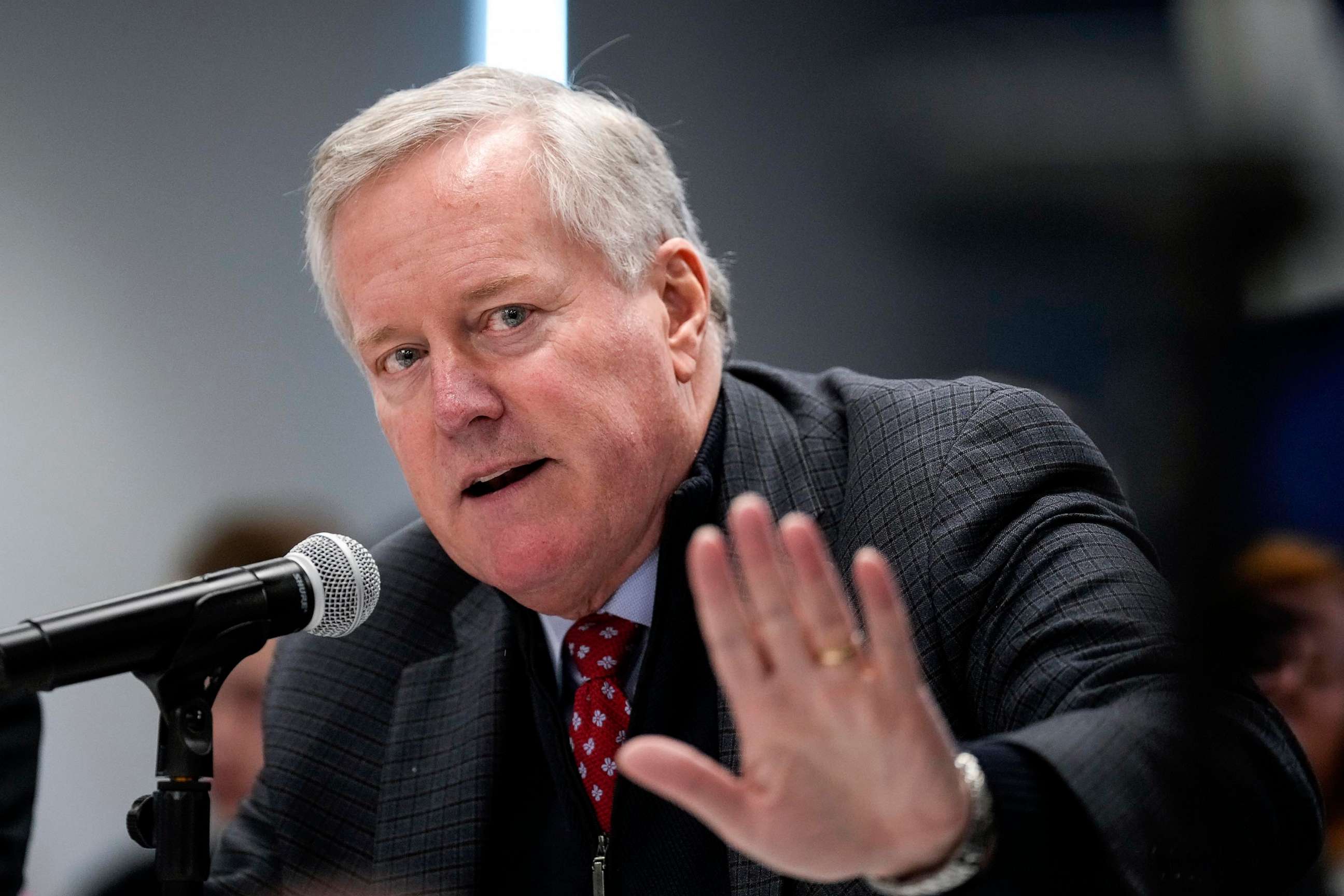 "There is no factual or legal basis or substance to any case against President Trump," a spokesperson for him said in March. "The deranged Democrats and their comrades in the mainstream media are corrupting the legal process and weaponizing the justice system in order to manipulate public opinion, because they are clearly losing the political battle."
Separately, multiple U.S. Secret Service agents connected to former President Trump's detail were subpoenaed by Smith, according to a source familiar with the situation.
Smith is looking into both the handling of classified information at Mar-a-Lago and the Jan. 6 investigation. The agents are believed to be testifying on the handling of classified information, and their testimony is expected in the next few weeks.
The special counsel's office declined to comment.
The detail was first reported by Fox News.
ABC News' Jack Date, Pierre Thomas and Aaron Katersky contributed to this report.