There's "help wanted" at The Trump Organization's Mar-a-Lago Club in Palm Beach, Florida. But the company is looking outside of the United States to fill 61 open positions at what the President often refers to as the "Winter White House."
Documents posted by the Department of Labor on Thursday show that the club asked permission from the government to hire 40 new servers and 21 new cooks under the H-2B visa program, which allows companies to employ foreign workers or legal immigrants on a temporary basis if the business can't fill the spots with qualified Americans.
The server positions will pay a minimum of $12.68 per hour, and cooks will make a minimum of $13.31 an hour. Request for both types of workers lists a start date of Oct. 1, 2018 and a termination date of May 31, 2019.
The company's decision over hiring more foreign workers comes amid a broader political debate raging over the Trump administration's immigration policies. Last year, the Department of Homeland Security and, soon after, Trump properties reincreased the cap on H-2B visasquested approval to hire dozens of workers.
While this practice seemingly contradicts the Trump administration's America first economic policies, President Donald Trump previously told ABC News that finding homegrown labor can be "very, very hard" during Florida's busy fall and winter months.
"It's called Palm Beach social season," then-candidate Trump told ABC News Chief Anchor George Stephanopoulos during a 2016 interview in Colorado Springs. "And what we do is we sometimes have to bring people in."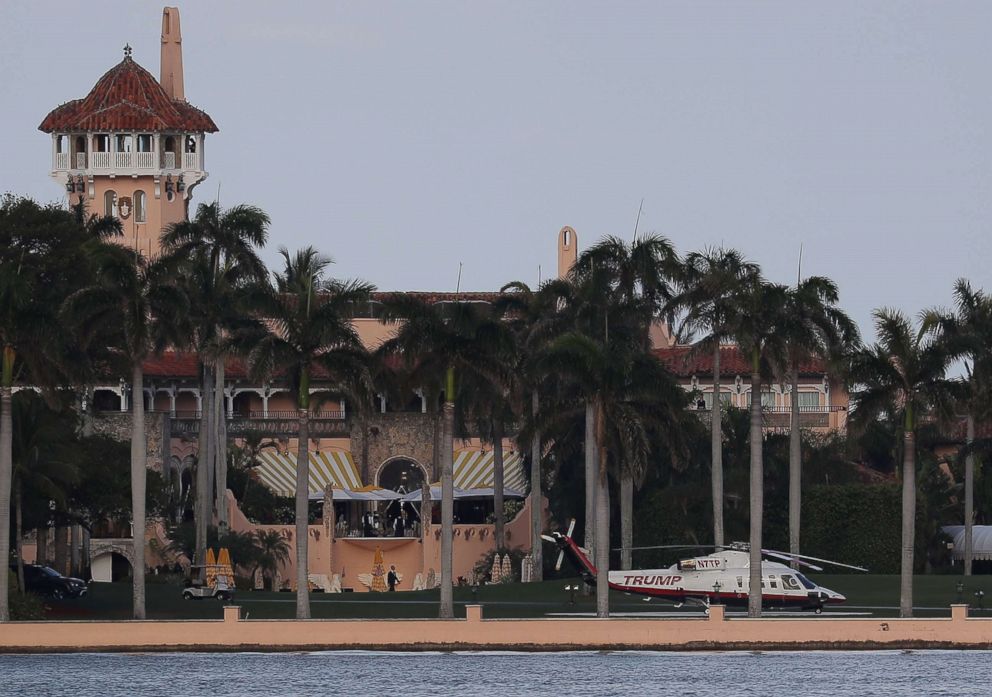 Trump also said that while he doesn't directly manage the hiring at his properties, similar businesses in Palm Beach follow the same practices. "And you know why they're doing that? You know why they're doing that? They can't get people George."
"I have many other places where I don't have to do that because you have a normal season," he later added in the same interview with Stephanopoulos.
Similar records posted by the Department of Labor earlier this year indicate that Trump properties in Charlottesville, Va. and Westchester County, N.Y. have also requested to hire dozens of foreign workers under the H-2B visa program.
Since Trump declared his candidacy in 2015, Trump owned or branded businesses have sought to employ more than 400 foreign guest workers under the H-2B visa, with the Mar-a-Lago Club alone accounting for at least 264 of those workers.
The Trump Organization did not respond to ABC's request for comment.