The Trump administration is set to reimpose sanctions on Iran on Monday that it said are "far tougher than have ever been imposed on the Islamic Republic of Iran," according to Secretary of State Mike Pompeo.
These are the remaining sanctions lifted under the nuclear deal, reached under former President Obama, that targeted Iran's oil sector, financial transactions and banks, and shipping and ship-building industries -- seeking to cut off the regime's revenue sources and change its behavior, according to Pompeo and Treasury Secretary Steven Mnuchin, who previewed the actions to reporters Friday.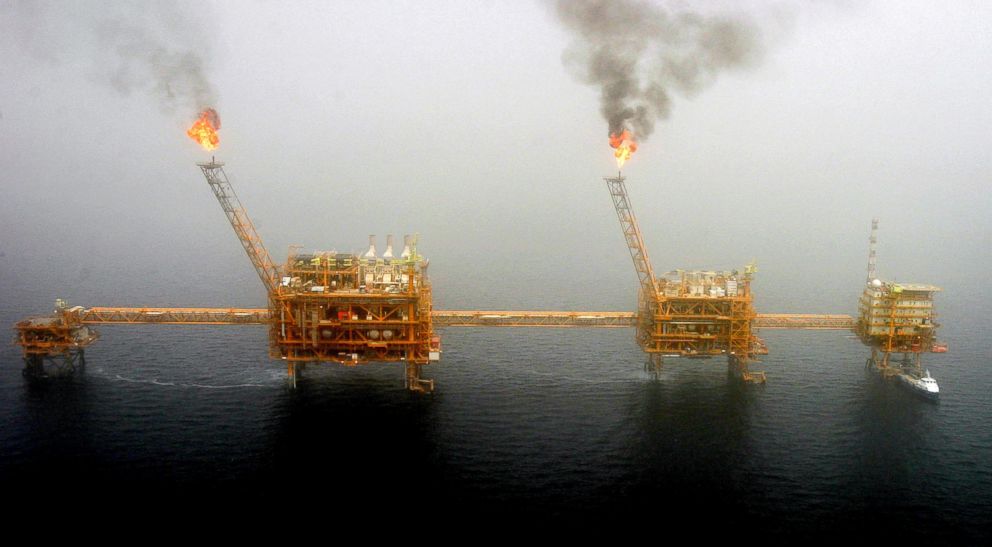 President Trump teased the sanctions, which go into effect after midnight in the early hours of Monday, November 5. Seeming to make light of the situation, he tweeted out a "Game of Thrones"-inspired graphic of himself with a play on the show's tagline, "Winter is coming."
Monday's sanctions not only will bring back those in place under the Obama administration, but will include 300 more new targets, per Mnuchin, and far fewer exemptions for countries importing Iranian oil, per Pompeo.
"We are sending a very clear message with our maximum pressure campaign that the U.S. intends to aggressively enforce our sanctions," warned Mnuchin.
"Maximum pressure means maximum pressure," Pompeo added, touting the success of U.S. sanctions already: Over 100 major companies have withdrawn their business from Iran, and Iranian oil exports have dropped by nearly 1 million barrels a day, which has a strong impact as 80 percent of regime's funds come from oil.
Funds from those purchases of Iranian oil will also be held in escrow accounts, and Iran will only be able to use them to purchase humanitarian goods like food and medicine or trade in non-sanctioned industries, Pompeo said.
That means "Iran will have zero oil revenue to spend on any of these things," he added, referencing Iran's "malign" activity like cyber attacks, ballistic missiles, and support for terror groups or proxy militias in the Middle East.
Both men dismissed European Union efforts to bypass sanctions with a "special purpose vehicle" that would allow financial transactions, with Mnuchin saying the U.S. will "aggressively" target anyone "evading our sanctions" and Pompeo saying the majority of European businesses have already left. But both declined to comment on how the daylight with European governments could negatively impact U.S. diplomacy.
There are some skeptics on the right, however, who say these sanctions do not go far enough: There will be eight countries given exemptions from the oil sanctions, and the administration will not immediately sanction SWIFT, a financial consortium that allows banks to send financial transactions.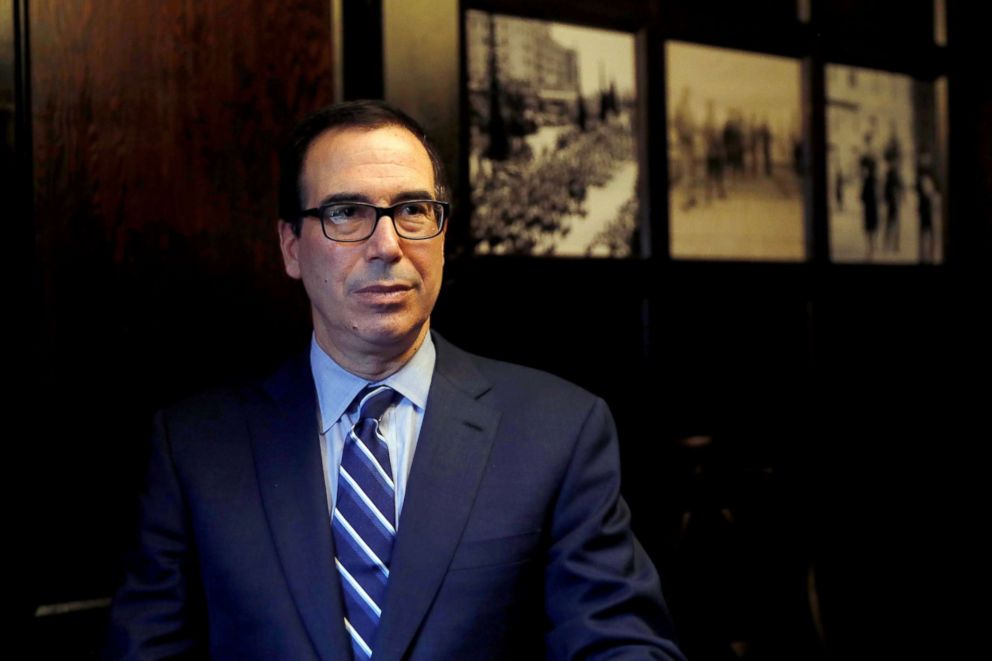 But Mnuchin, who blamed any criticism on "misinformation," said SWIFT "could be subject to sanctions" if it facilitates transactions with "certain designated Iranian institutions" -- a full list of which will be released Monday. The Trump administration issued that warning to banks, but it's unclear how far they will be willing to go on that.
Pompeo said the eight countries with oil exemptions will also be named on Monday, but that the European Union was not one of them. He added that these countries will be required to continue to reduce their Iranian oil imports when the exemptions are expired, and the number is fewer than under the Obama administration.
That seemed to be enough to quell any conservative criticism. United Against Nuclear Iran, a group with close ties to the Trump administration who have pushed for full sanctions implementation, was muted in knocking the announcement: "We encourage the Trump administration to fulfill the promise of a maximum pressure campaign -- no exceptions -- until Iran permanently and verifiably changes its behavior," chairman Joe Lieberman, the former independent senator, and CEO Mark Wallace, former U.S. ambassador to the United Nations, said in a joint statement.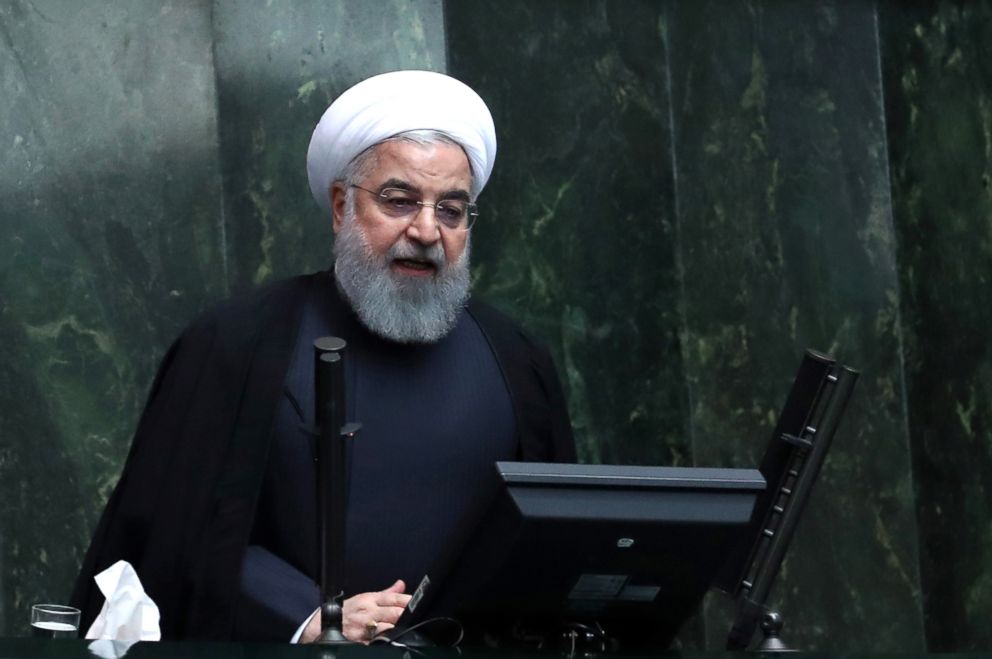 Iran has not responded to the Trump administration sanctions announcement but has previously condemned U.S. sanctions as violations of the nuclear deal.
But proponents of the nuclear deal were far more critical, pointing to how the U.S. is imposing sanctions alone, in particular.
The administration "is relying on economic pressure that will necessarily be less comprehensive than what President Obama achieved by working with a broad international coalition that included Iran's most important trading partners," Jarrett Blanc, who was the deputy lead coordinator and State Department coordinator for Iran nuclear implementation under Obama, said in a statement Thursday. Without those international partners, in particular the European Union, it will be more difficult to plug the gaps as Iran tries to evade sanctions -- something they have a history of doing skillfully, experts told ABC News.
But Trump's supporters say even without Europe, the level of pressure from the U.S. is greater than before, and that could eventually drive Iran to the negotiating table.
"The million-dollar question is how much revenue do we have to strip away before [Iran's Supreme Leader Ayatollah] Khamenei drinks from the poisoned chalice again?" said Behnam Ben Taleblu, a research fellow at the Foundation for Defense of Democracies -- a reference to Iran's first Supreme Leader calling his agreement to a ceasefire to the Iran-Iraq War as "a poisoned chalice."
That pressure push is "underwritten by the assumption, which has been proven correct on a handful of occasions, that 'Iran doesn't negotiate under pressure, it negotiates under massive pressure,'" Taleblu added.
But negotiations do not seem likely to happen any time soon, with Iran defiant in the face of U.S. pressure. Some analysts warn that if anything, Iran in the short-term may expand its activity in the Middle East to poke the Trump administration in the eye, and sanctions will empower hardliners like the Iranian Revolutionary Guard Corps by forcing more of the economy into the shadows.
"Unless the Iranians feel that what is happening within Iran is becoming problematic, I don't see them changing their behavior," said Amb. Dennis Ross, who served under Republican and Democratic administrations. He added that if the pressure did get too great, they may look for a way out -- not with the U.S., but other members of the nuclear deal like Russia.
"Most likely, they think they can play for time and outlast Trump," he said.
ABC News's Sarah Kolinovsky contributed to this report.