The federal government will spend up to $1.2 billion to buy products from farmers hurt by the retaliatory tariffs from China and other countries, and will provide almost $5 billion in payments to farmers, the U.S. Department of Agriculture announced Monday.
The purchases and payments are part of an emergency temporary aid package for farmers that was announced in July to provide relief for producers who were hurt by the trade war with China and other countries. The government said it could spend up to $12 billion to offset the estimated damages from tariffs placed on U.S. goods as retaliation for tariffs President Donald Trump announced against China and other countries. The spending announced on Monday only represents the first phase of aid.
Agriculture Secretary Sonny Perdue said farmers were already under economic pressure, and tariffs couldn't have come at a worse time. USDA's chief economist said net farm income is down more than 20 percent since 2012 and that it's projected to go down even more.
"These are the men and women who year after year put their equity on the line and assume the financial risk every time they plant a new crop. President Trump knows American farmers, ranchers and producers are the ones who feed, fuel and clothe not only this nation but also the rest of the world," Perdue told reporters. "Farmers are patriots and they support the president in his defense of the overall American economy, but its a fact that they cannot pay their bills with simple patriotism."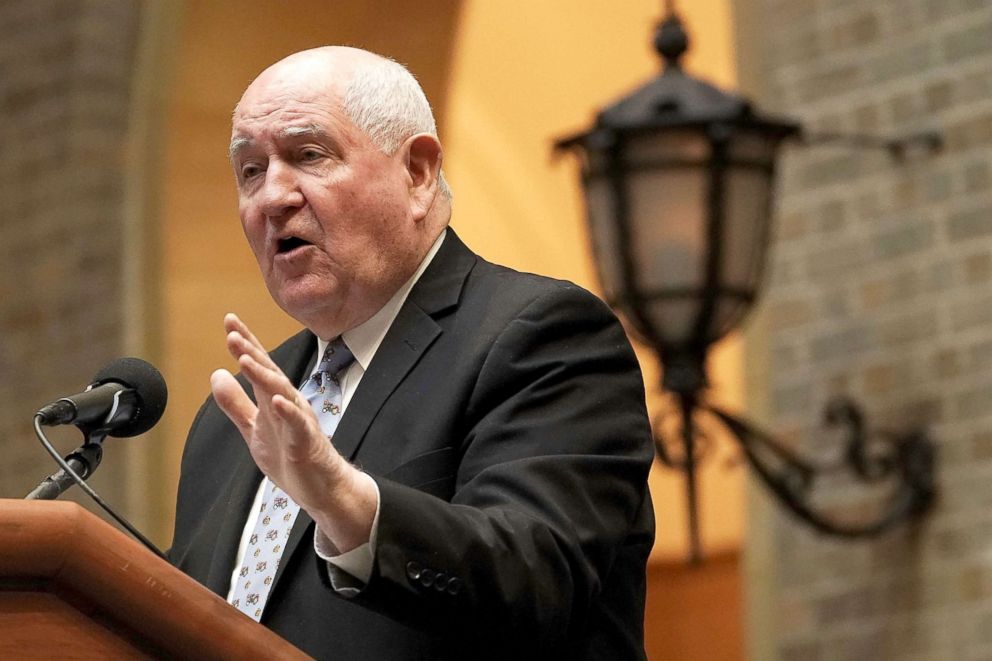 Perdue said the aid programs announced Monday will give Trump more time to negotiate new trade deals. On Monday, Trump also announced that he had reached a deal with Mexico that will lead to a replacement of the North American Free Trade Agreement — just months after his administration levied tariffs on steel and aluminum from Mexico and Canada, saying that NAFTA talks were taking too long.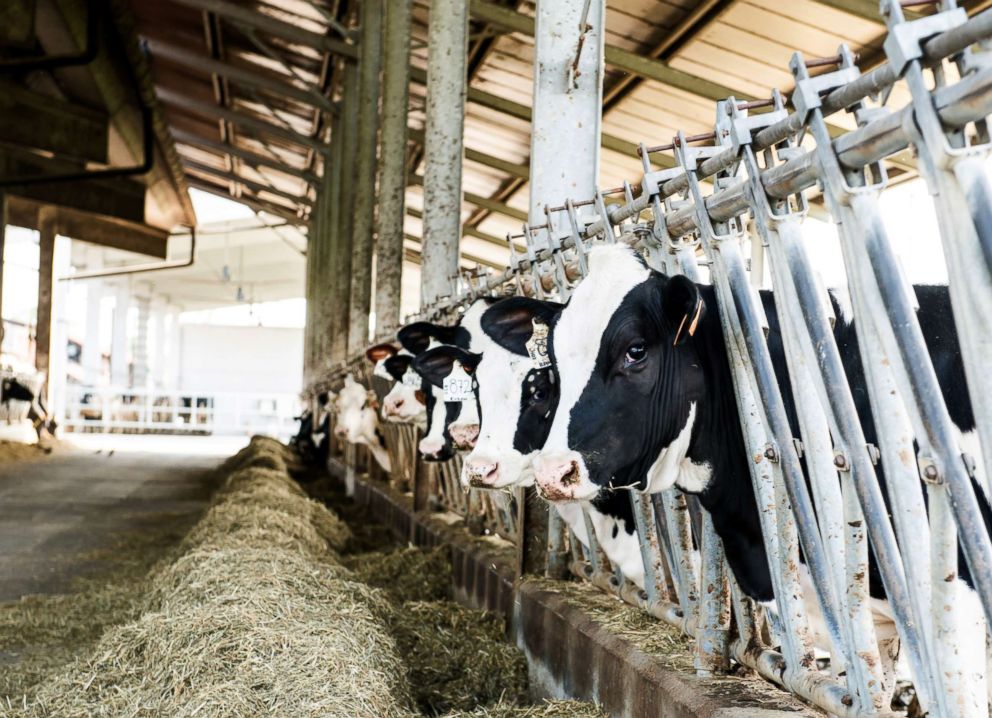 The USDA already purchases millions of dollars in surplus food and other products as part of its aid programs, which redirect the products to food banks and nutrition programs like school lunches.
The purchases announced on Monday as part of trade relief will be in addition to that spending. USDA undersecretary for marketing and regulatory programs Greg Ibach said they will be targeting different products intended for foreign markets, such as buying "fancy oranges" that would be sold in China, because the government does not want to displace food that is already purchased for programs like school lunches.
The largest purchases include $558 million in pork, $93 million in apples and almost $85 million in dairy products. But in addition to purchasing from larger industries, the government will make some smaller purchases including $12 million in peanut butter, $1.7 million in blueberries, and $15,000 in figs.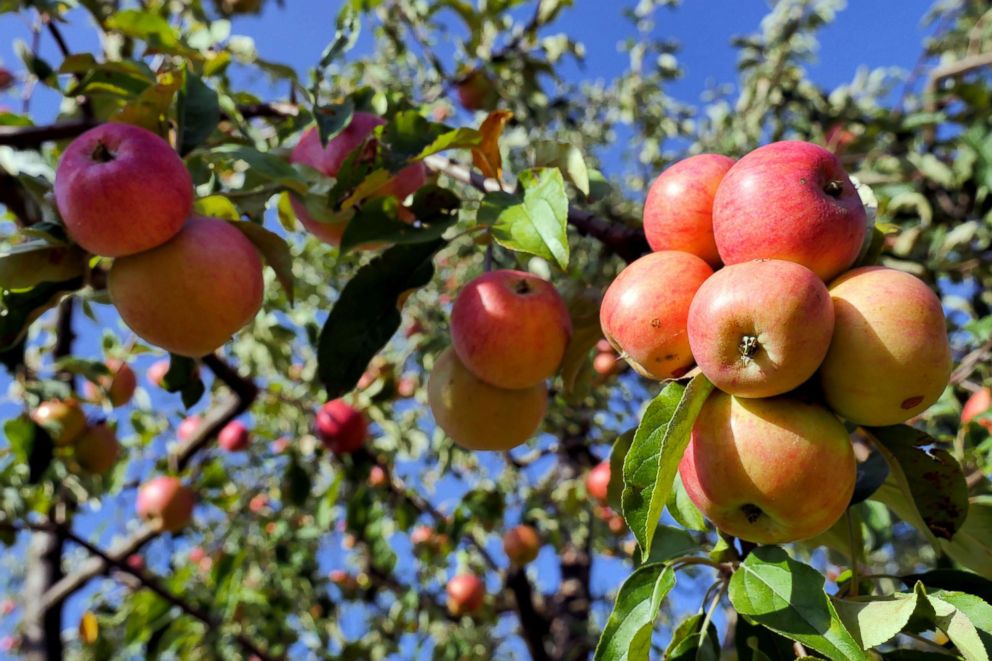 Industry groups like the National Pork Producers Council said they are grateful for relief from the financial hit they took after the tariffs were put in place, but said that what producers really want is for the administration to end trade wars that hurt their businesses.
In addition to purchasing goods, the government will offer almost $5 billion in direct payments to farmers whose products were affected the most by the trade wars, including soybeans, cotton and dairy. Payments are capped at $125,000 per person or legal entity, in most cases, and are available to applicants with a gross income less than $900,000.
The majority of those payments — $3.6 billion — will go to soybean farmers.
USDA says the aid package also includes $200 million to identify new foreign markets for U.S. goods.