The parents of Jordan McNair, the Maryland football player who died during conditioning drills this summer, blasted the school for deciding to retain head coach DJ Durkin and athletic director Damon Evans.
The University System of Maryland Board of Regents made the recommendation to retain both at a press conference Tuesday.
"I feel like I've been punched in the stomach and somebody spit in my face," father Martin McNair said at a separate press conference following the announcement from the school.
Jordan McNair, 19, died in June after collapsing from heatstroke on May 29 while taking part in offseason conditioning drills. The practice was run by Maryland strength and conditioning coach Rick Court.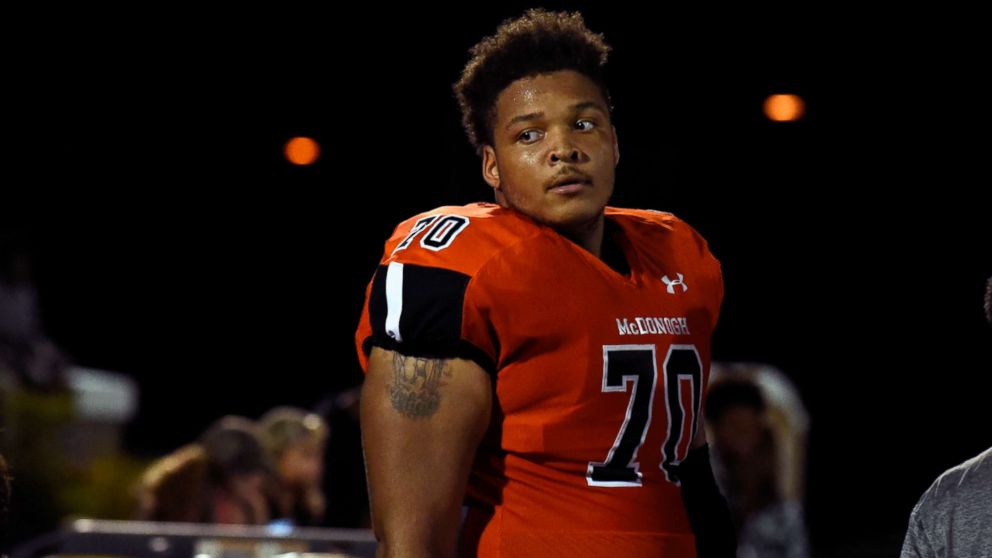 Court resigned from his position on Aug. 13. He received about two-thirds of the money remaining on his contract, or $315,000, according to The Washington Post.
Durkin was placed on administrative leave prior to the start of the 2018 season as independent commissions were set up to investigate McNair's death and the culture of the program. Durkin took over as coach in 2016. The former Florida and Michigan assistant was 10-15 in his first two seasons in charge.
"Our thoughts have and will continue to be with Jordan's family. I am proud that the team has remained united and represented themselves and the University well during this difficult time," Durkin said in a statement Tuesday.
The commission's report on McNair's death, released in late September, found that athletic trainers did not follow protocol for treating heatstroke and waited to call an ambulance.
The commission's separate investigation into the culture of Maryland football, released just last week, found there was "insufficient level of in-person oversight of the football program," including by Evans, and a failure to supervise Court by Durkin. The report alleges Court once choked an injured player, forced a player to eat until he vomited and verbally abused players with a variety of slurs. However, the report said there was not a "toxic culture" within the football program.
The return of Durkin brought a rebuke not just from McNair's family, but players on the Maryland team. Evans informed the team Durkin would be returning before Tuesday's practice, causing several players, including starters, to walk out of the locker room, according to ESPN.
Durkin is expected to coach against Michigan State on Saturday, ESPN reported.
Maryland Gov. Larry Hogan, who is currently running for re-election, did not directly criticize the decision to keep Durkin, but released a statement, saying, "Many will understandably question whether enough has been done to address the serious concerns that exist among many in the College Park community. I am one of them."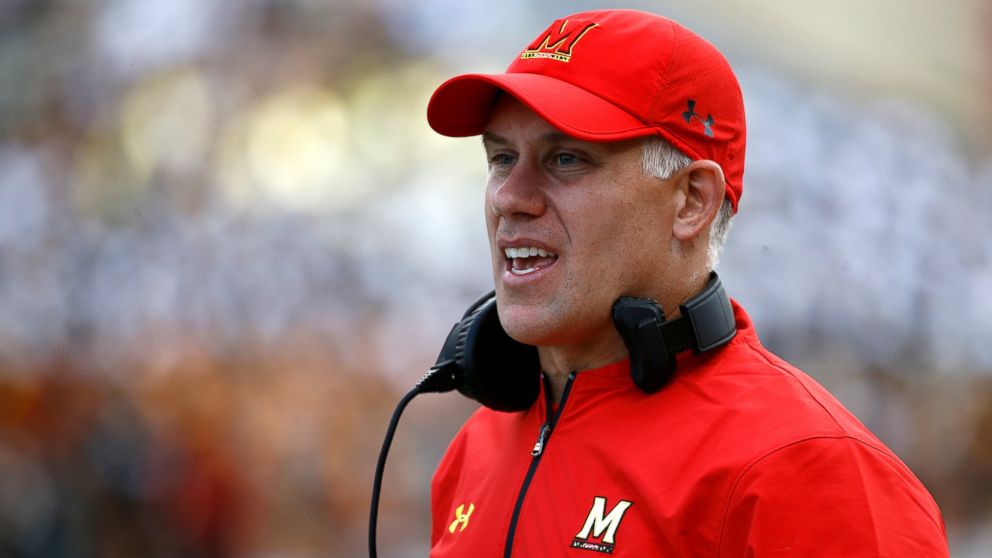 The family said it intends to pursue legal action against the university.
"The university has an obligation to keep its students safe, and it failed," Hassan Murphy, the McNair family's lawyer, said. "Coach Court had an obligation to protect Jordan, he failed. Coach Durkin had an obligation to keep his player safe, he failed. And your report so profound, yet he remains. The only person who has paid for those failures is Jordan McNair -- and for their outrageous behavior, Jordan paid with his life."
Hassan called the recommendation by the board "callous" and "indefensible."
The university's board of regents said Tuesday it believes Durkin was being unfairly blamed.
"We believe Coach Durkin has been unfairly blamed," said James Brady, the chair of the University System of Maryland Board of Regents. "We believe he is a good man, and a good coach, who is devoted to the well-being of the student-athletes under his charge."
At least one of McNair's teammates went public with his dissatisfaction over the retention of Durkin. Ellis McKennie, an offensive lineman like McNair, said on Twitter a "group of people do not have the courage to hold anyone accountable for his death."
"Every Saturday my teammates and I have to kneel before the memorial of our fallen teammate. Yet a group of people do not have the courage to hold anyone accountable for his death," McKennie wrote. "If only they could have the courage that Jordan had. It's never the wrong time to do what's right."
McKennie retweeted other teammates who voiced support for McNair on Tuesday, including defensive lineman Adam McLean and linebacker Tre Watson. It was unclear whether any of the three intended to transfer schools.
Maryland University President Wallace Loh announced at Tuesday's press conference he will retire at the end of the academic year. Loh said in August that he accepted the "legal and moral responsibility for the mistakes that were made in the diagnosis and treatment of Jordan McNair."