— -- The wait is over.
Months after Apple first teased iOS 8, the software refresh is being released today to iPhone, iPad and iPod users.
Apple's iOS 8 is being hailed as the biggest operating system release ever because it comes with updates to popular apps, such as messages, photos and the keyboard.
Apple's New iPhone 6, Watch and Wallet: All Your Questions Answered
Head to Head: How Apple's New iPhone, Watch Compare to Samsung's Products
The iPhone 6 Could Be Apple's Biggest Success Ever
The operating system update will come on the new iPhone 6 and iPhone 6 Plus devices, which will be released to the public on Friday. However, if you're not planning on upgrading to a new iPhone just yet, here's a breakdown of what you need to know about how to get iOS 8 on your current Apple devices.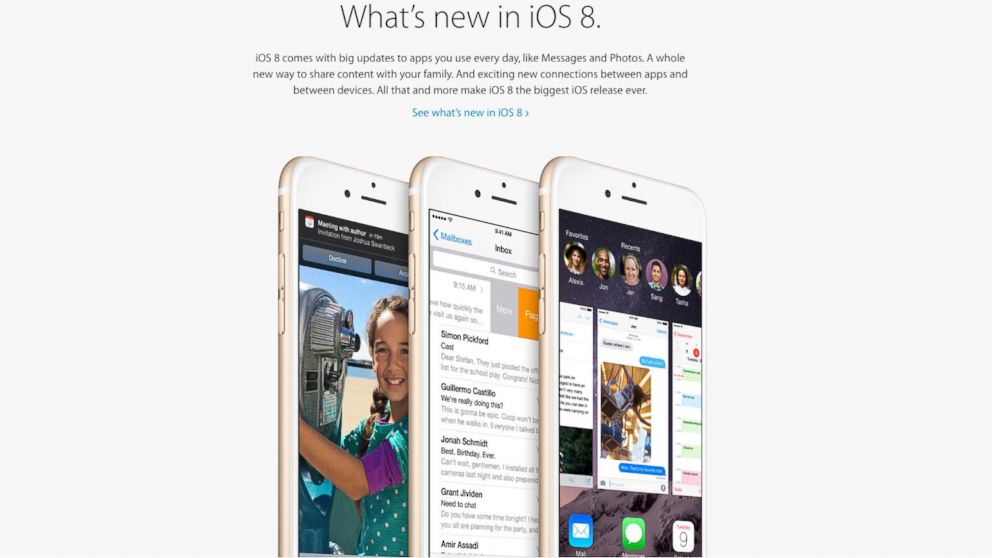 Eligible Devices
The iOS 8 is only compatible with the iPhone 4S and later models. It will also work on the iPad 2 and later models and the iPod Touch 5th generation.
How to Update
First, make sure you've recently completed a backup to iTunes or your iCloud. You'll also want to make sure you have at least 1 GB free. In order to delete items you don't need, go to settings, general and then usage. Choose "show all apps" and then scroll through to find apps you don't need anymore and complete the deletion process.
Once you're satisfied that your information is secure and you have plenty of space, it's time to get moving. Plug in your device and turn on WiFi. To begin the download, follow this path: go to settings, then general and then choose software update.
Once it's complete, restart your iPhone and you should be good to go with a brand new iOS.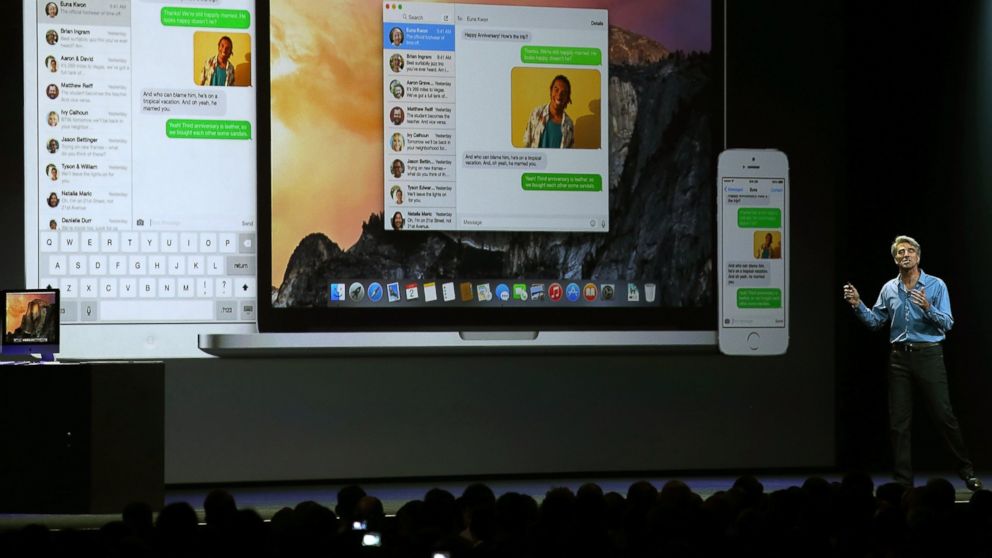 What to Expect From iOS 8
Among the most buzzed about updates is Apple's new Health app that will serve as a one-stop shop for all of your health and fitness data, providing metrics on one screen.
The Family Sharing app will allow up to six people in a household to share each other's iTunes, iBooks and App Store purchases. It will also allow families to keep up with each others' photos, calendars and locations.
A "smart keyboard" that can suggest "contextually appropriate words" to complete your messages will be rolled out, along with the ability to seamlessly send video and audio iMessages, among other updates.