What's the hottest Internet trend on this April's Fool's Day?
Google's prank to rename itself to Topeka. The friendly joke started a few months ago when Kansas mayor Bill Bunton renamed Topeka to Google for a month.
Why? According to reports, the mayor threw his city's hat in the ring for Google's "Fiber for Communities" program to install fiberoptics across cities for lightning-speed Internet connections.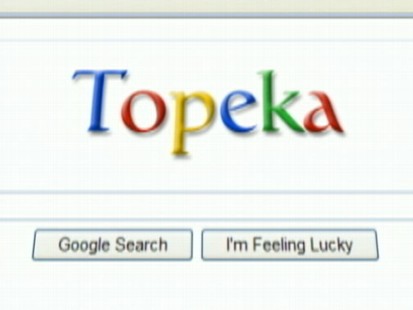 And now Google's Topeka practical joke has garnered itself as the
top Web prank for April Fool's
of all time.
Topeka has also risen as the top-visited Web site and Google trend of the day.