1 in 3 gun violence survivors says they live in fear, feel unsafe, new study says
One in three said mental health counseling services were the largest unmet need.
One-third of survivors of gun violence said they lived in fear and felt unsafe, according to a new study by Everytown for Gun Safety.
"I still, to this day, don't feel completely safe," Chloe Gayer, who was in an abusive relationship five years ago where guns were used as a threat, told ABC News. "It's something that I have lived with. And I have kind of realized that I will probably never feel 100% safe again. And that's horrifying. But it's something that is just a reality in my life."
"The first year was horrible, I missed a lot of school, I struggled a lot with getting back into my life," Gayer said.
Mental health care and support from her family played a large role in helping her after her experience with gun violence, she said.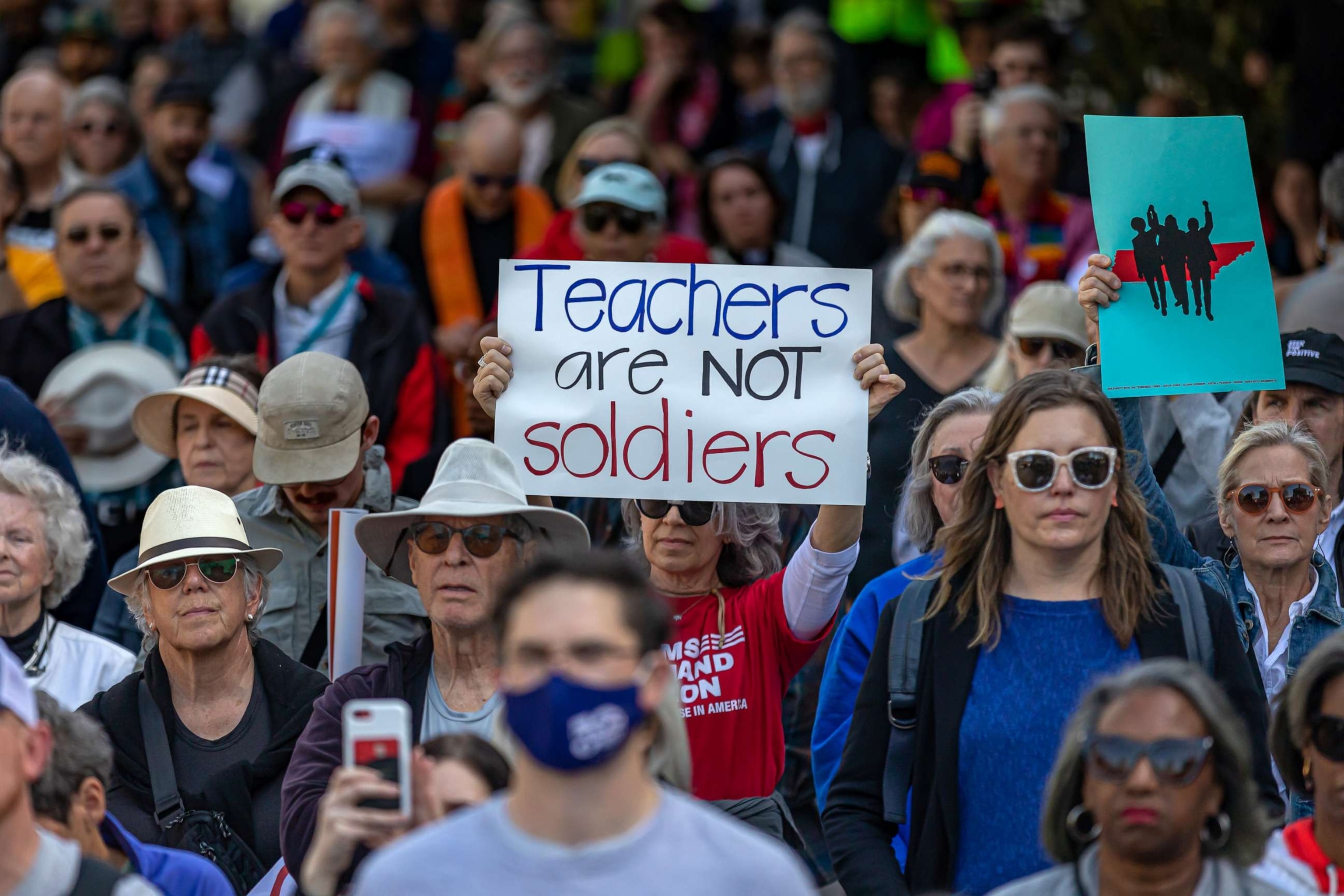 Nearly half of survivors said they needed support, services or assistance to cope with the impact of gun violence within at least the first six months or longer after the violent incident, according to the study.
"Each incident of gun violence, not only does that affect an individual who may have been shot or wounded or threatened with a gun, but we also know that it affects their families, members of their community that depend on them, or that they depend on [and] it can affect people that have shared identity with the person who was experiencing that incident of gun violence," Abigail Hurst, the director of trauma-informed programs at Everytown, told ABC News.
But, 1 in 3 survivors who participated in a focus group said mental health counseling services were the largest unmet need of gun violence survivors.
"Gun violence survivors needed trauma-informed counseling for both short-term and long-term support. Without it, the trauma of gun violence does not end when the shooting stops," the report said.
The newly released research study examined the impact gun violence had on survivors in the short- and long-term aftermath of a gun violence incident. Researchers brought together 16 focus groups that focused on five categories of survivors totaling more than 100 gun violence survivors from all over the country who were interviewed over the course of three months.
The survivors were parents who lost a child, members of the LGBTQ community, students over the age of 18, members of the Latinx community and members of the Black community.
Survivors showed a variety of trauma responses in the aftermath of gun violence including hyper vigilance, feeling like they can't leave home or go places they normally would; numbness; paranoia; anxiety; and depression.
Brenda Mitchell lost her son to gun violence in 2005.
"This may have been a rarity then; it's commonplace now," she said.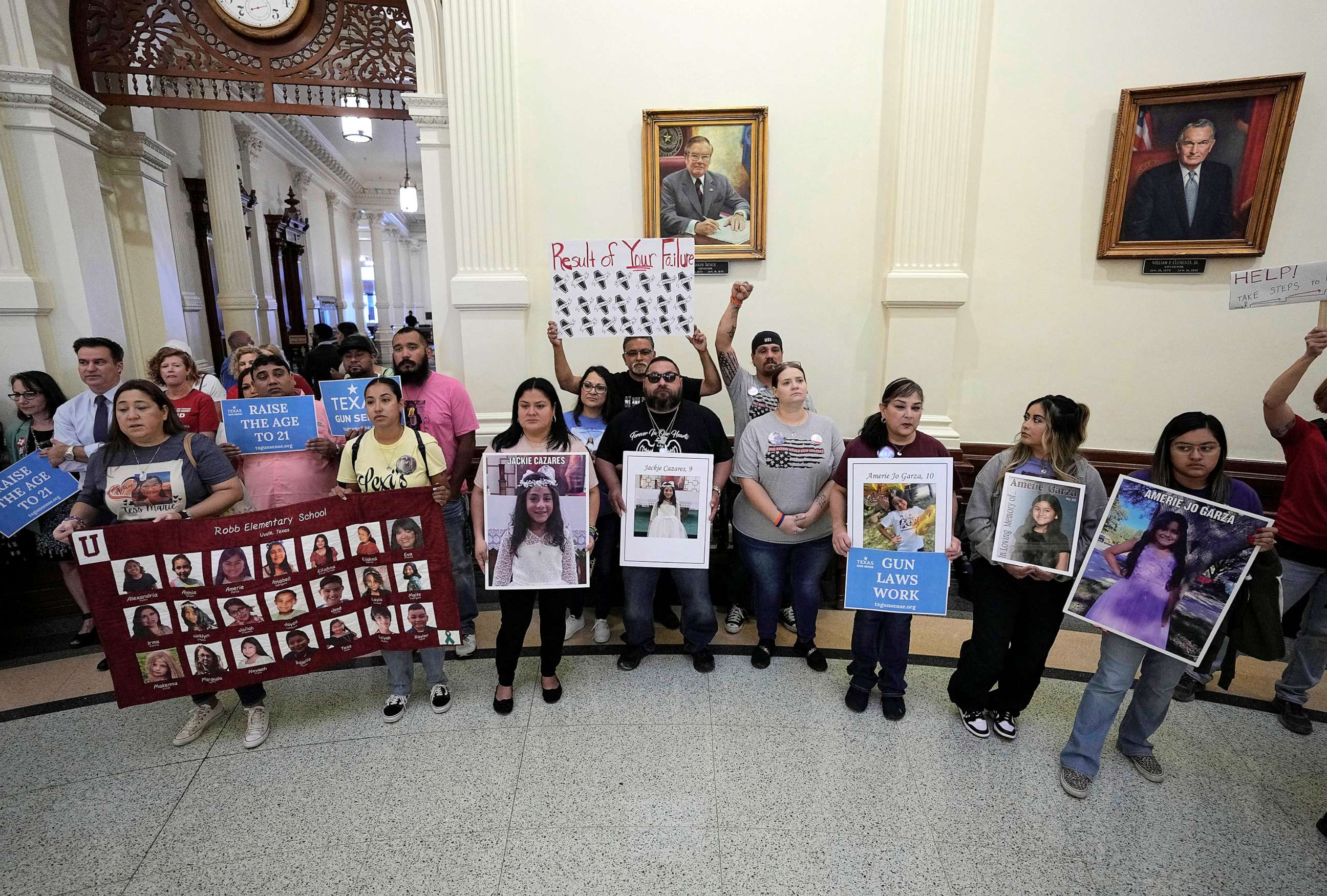 While resources were not available to her then, she said seeking therapy since has helped her the most. Mitchell also said a network of survivors and her activism through Everytown have helped her grow.
"I almost lost my life three times, just from the trauma, it didn't come at the point of impact in 2005. Mine came 12 years later; 2016 was actually when I experienced my trauma and PTSD," Mitchell said.
Drew Gittins, the survivor of a 2012 school shooting in Chardon, Ohio, said it is difficult to describe how deeply gun violence can impact someone's life. Gittins also said he wished he had sought therapy earlier, instead of waiting until he was in college.
Many of his classmates saw three fellow students die in the shooting and it has since impacted them greatly, he said.
"I know individuals who find themselves unable to sit with their backs to a door in public places. I know individuals who felt felt uncomfortable in public generally, for a very long time. I think it changes how you view the world," Gittins said.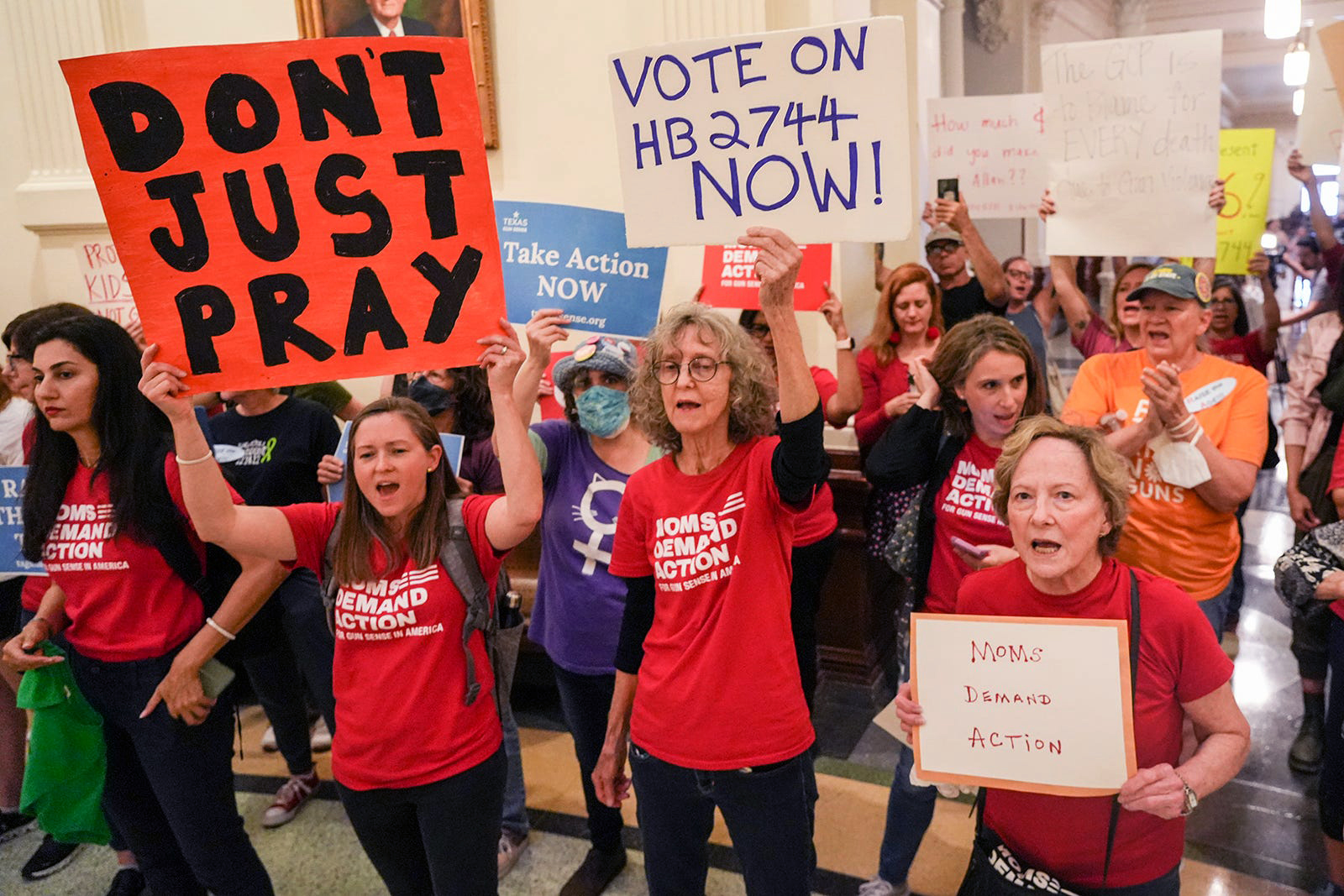 Mass shootings only take up a fraction of gun violence deaths in the U.S. The vast majority of gun violence deaths are suicides; in 2021, over 26,300 people died of suicide by gun. Over 21,000 people died of all other forms of gun-related deaths, including murder and mass shootings, according to the Gun Violence Archive.
But, Gittins said he saw a great difference between the support and resources he and his classmates received as survivors of a mass shooting compared to the support survivors of other types of gun violence receive.
"I think there are times where people demonize people who have survived trauma. And I think there's also times when they're just ignored. There's a stigma around suicide, there's a stigma around domestic violence, and then those issues aren't talked about," Gittins said. "They are the majority of cases and they don't receive the support that I received, and they don't receive the resources that I received. And I think that's a shame."