'My life was destroyed': Survivors, loved ones struggle a year after Buffalo shooting
"So, the healing, I don't know when that will come," said Wayne Jones.
Since the May 14, 2022, mass shooting at a Buffalo supermarket, those who narrowly escaped with their lives and the loved ones of the 10 Black people gunned down by a white supremacist teenager say healing remains elusive.
Even the guilty plea from the killer, Payton Gendron, and his apology in open court at his sentencing, offered little solace.
Now, at the one-year mark of the shooting, the consensus among those residents and family members interviewed by ABC News is that they may never truly heal. Here is how they are coping in their own words, based on condensed excerpts taken from recent interviews:
Fragrance Harris Stanfield was working inside the Tops store on Jefferson Avenue at the time of the mass shooting.
My life was destroyed. That's probably why I don't know what to say. I mean, it was destroyed.
I was a high-level person before. I kind of just moved at the speed of light.
Now, if I was Flash before, I'm like Captain America when he came back and was old, and he just sat down.
It feels like you're a zombie. Or if you think about science fiction, there's a space between the dead and the living. We live there. A lot of times you're invisible. People don't acknowledge you. You're dismissed. Nobody understands you. They don't know why you're going through what you're going through. You don't get a lot of empathy. You're expected to move on somehow, move on in a way as if it didn't happen to you, to be grateful for what you have, as if I'm not grateful.
I feel like I've aged in the last year. My kids have walked me through crowds of people because I can't do it anymore. They have held my hand, not me holding theirs. It's like I'm the kid sometimes. My kids are still young and I'm not old. But I'm at the point where they have to help me."
Mark Talley's mother, Geraldine Talley, was killed in the massacre. He founded Agents for Advocacy, a nonprofit devoted to raising awareness of systemic racism and socioeconomic inequality.
The first three to five days after the attack were chaotic. I didn't know how to feel, what to do. I just felt terrified. I felt like my mind was going crazy. And after those days were up, that's when the advocacy started.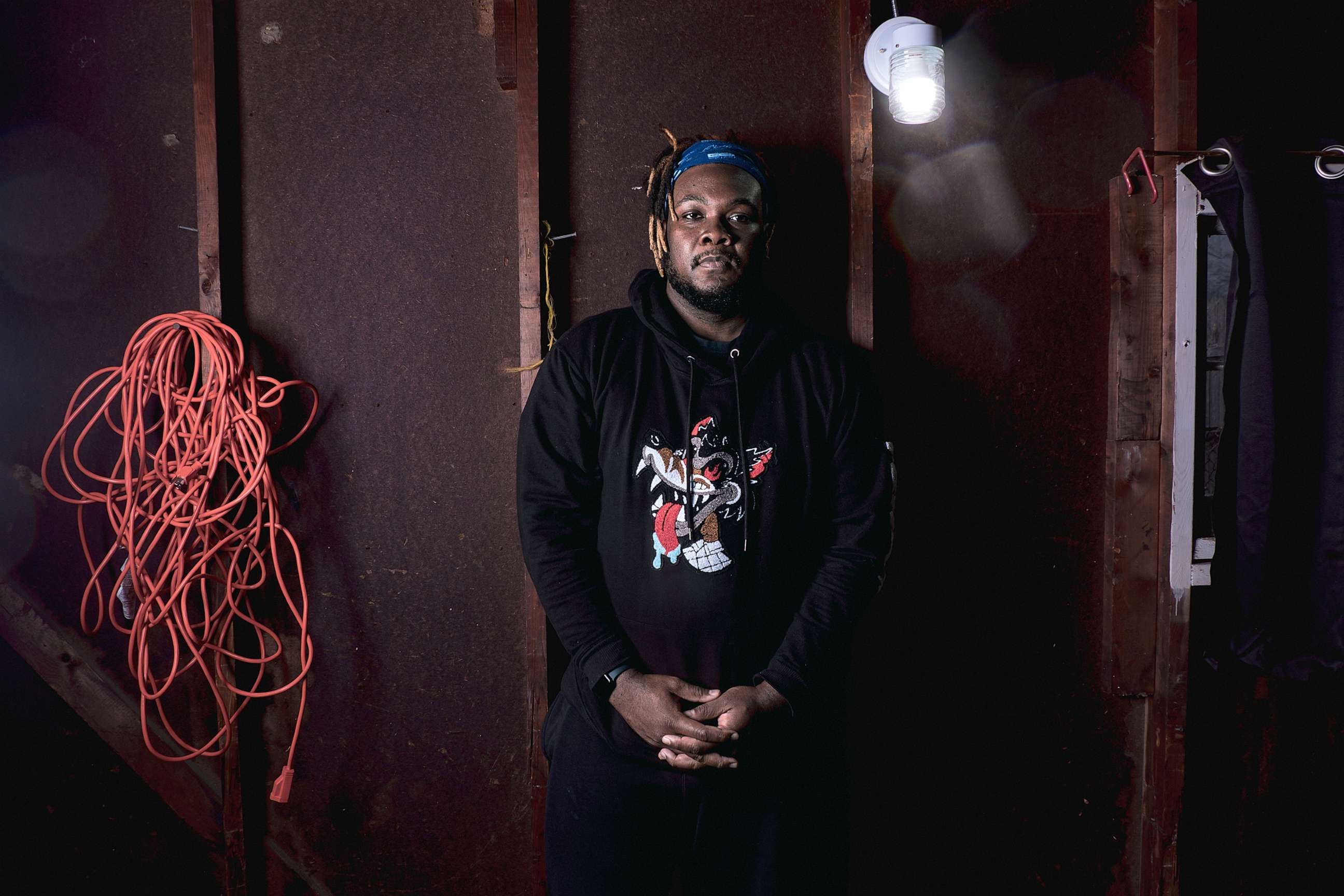 So I wouldn't go crazy and stab the first person I saw when I was to walk outside, I just started volunteering on Jefferson Avenue (on the east side of Buffalo) with a bunch of organizations, seeing what they were doing, how they were doing it. That inspired me to want to start my own organization.
The organization I've created, Agents for Advocacy, our main mission is to raise awareness of systemic racism and to put awareness on socioeconomic equity and equality issues, while, hopefully, working on one day fostering a reality in which one's race and environment doesn't dictate one's future.
My mother's memory lives through me. I could really care less about all the monuments, basically all the stuff that's being done and talked about with people from 5/14. Wherever I am, she's at.
Barbara Massey Mapps, the sister of Katherine 'Kat' Massey, who was a community activist killed in the massacre.
I'm sad every day, but I'm not sad all the time. You break down. I could be just doing something and think of something funny, and I can't call Kat.
Kat kept us together. She made us laugh, she made us think, she made us more compassionate. I can't walk a mile in Kat's shoes. But we can do more. We're gonna do more because we have to make some changes.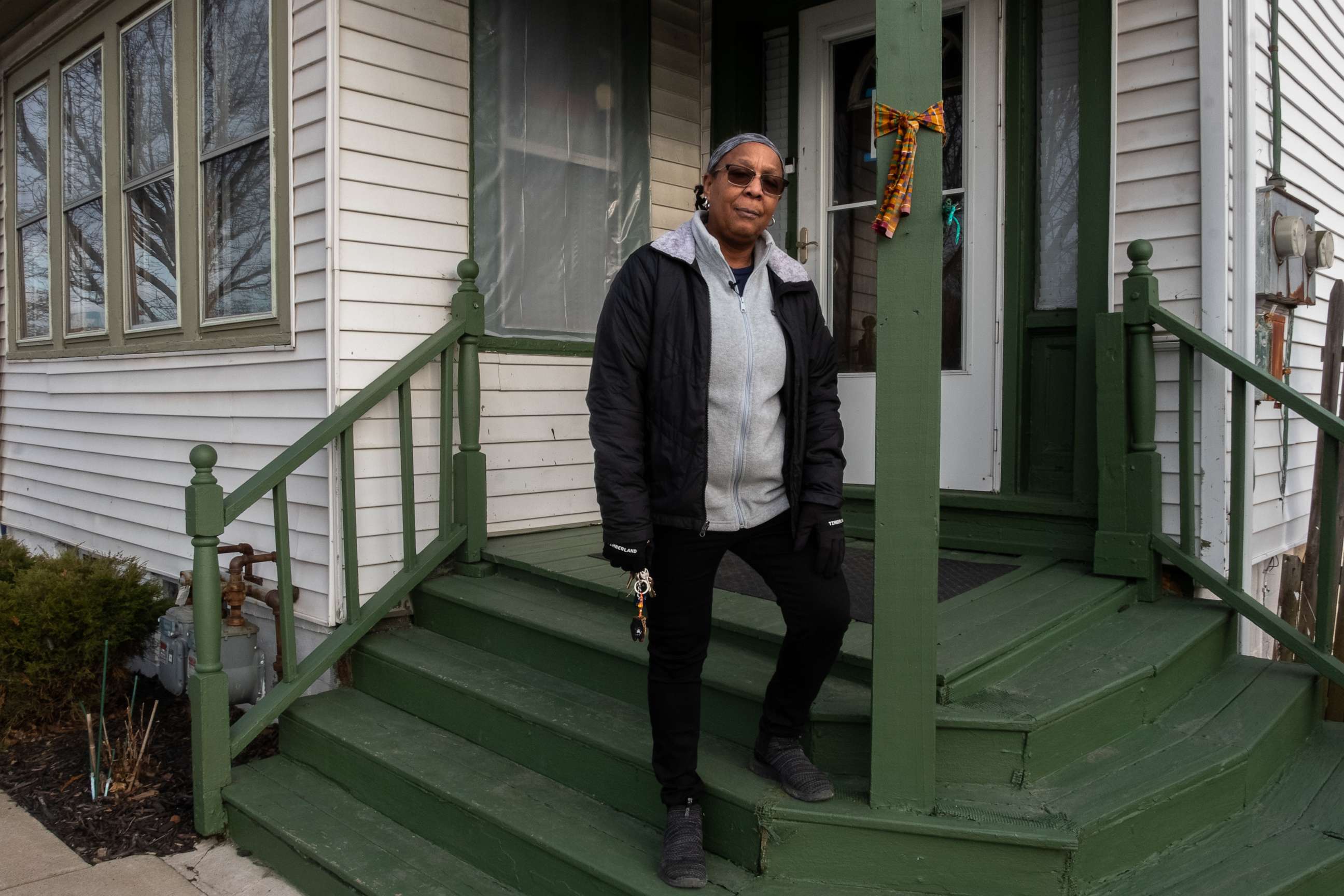 The pain is still fresh. I don't know if it's ever going to go away because, you know, there's a big difference when you know your loved one is going to die because they're sick.
We were too close, maybe. There isn't going to be another Kat. I'm going to get a shirt that says, "Kat Massey, our family legend."
Wayne Jones, whose mother, Celestine Chaney, was killed in the shooting rampage. He is a youth football coach and owner of a Buffalo construction company.
It's like a dream. Like, I would wake up and be, 'Yo, your mom's gone. She died in Tops.' Still today, I wake up and think the same.
The hardest thing for me to cope with is the calls from my older children having bad days, and crying on the phone. I might be having a good day, then here comes the children, 'Oh, man, I miss grandmother today,' or 'My day is going bad.' And me, I'm just not being able to be like the superhero I usually am and fix the problem. All I can do is talk to them and reassure them that it's going to be OK.
So, the healing, I don't know when that will come because it's still so fresh, still just like it was yesterday. I have good days and bad days, but it's always there in the back of my mind. It's just an emptiness. At this point, it just sucks. But you got to deal with it.
Hopefully, it never happens to anybody else. But the reality that somebody else is gonna be sitting in this chair probably in the next two months, giving you the same interview about what happened to their parents or their child or their loved ones.
I wish the government could come together and do something. Do something, jeez! People are getting killed by weapons of war and we can't come together and say, no citizen needs an AR-15. I'm not against weapons, but you don't need a 30-round clip in the inner city. I mean, it just shows that in America, people really don't care. It's just news for the day and we move on. We don't solve any problems.
Garnell Whitfield Jr., whose mother, Ruth Whitfield, was killed in the Tops shooting. He's a retired Buffalo fire commissioner and co-founder of Pursuit of tRuth, a nonprofit fighting white supremacy.
My family made a conscious decision when this happened, we would not go quietly into the night. We would not allow our mother to be remembered as a victim and we're not going to live the lives of victims. That requires us to speak out. That requires us to work.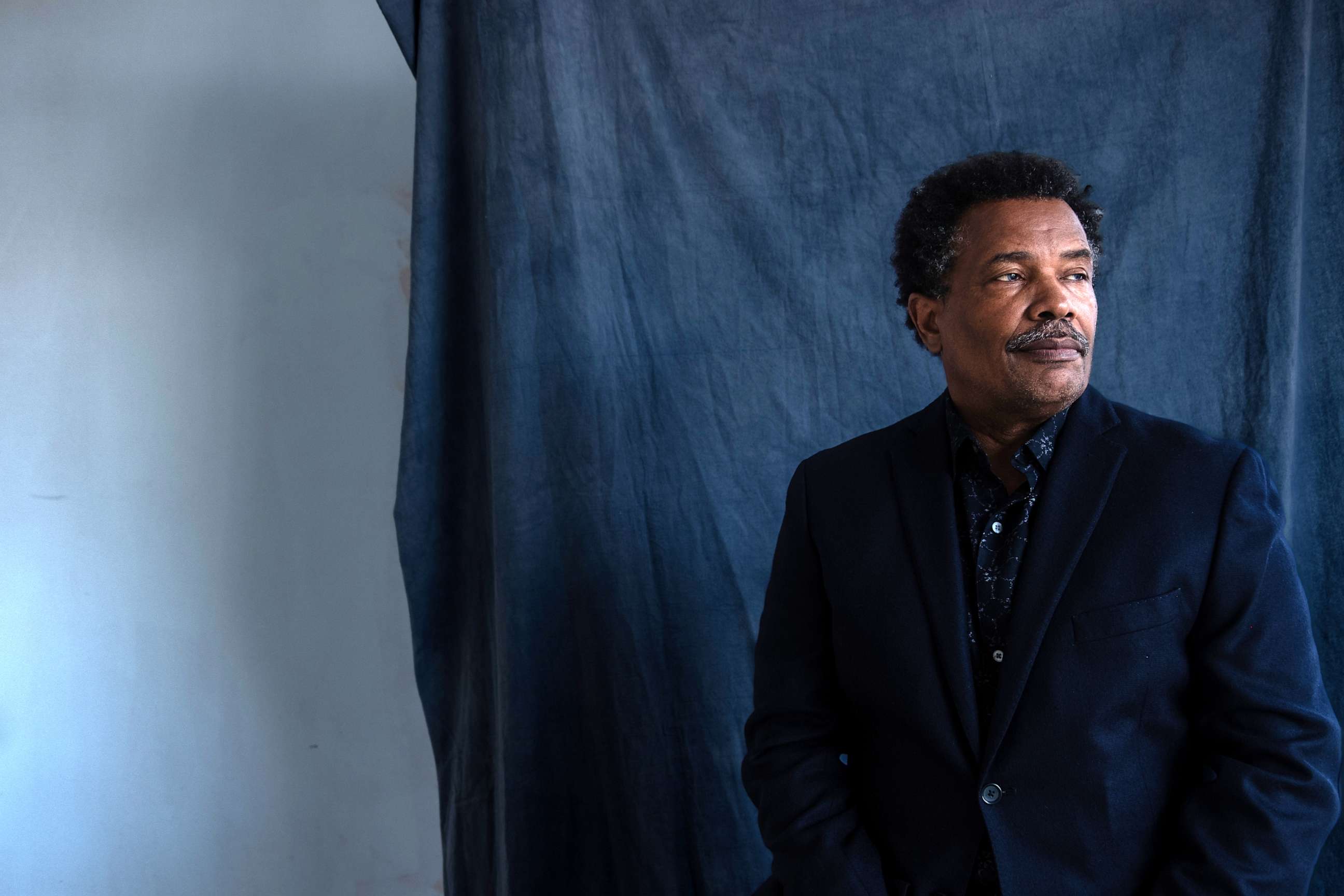 Not being busy is not good for me. You asked me if I had time to grieve, actually, probably no. Maybe I'm avoiding it by doing what I'm doing because I don't have time to grieve.
I still cry all the time. It's not getting any easier.
I wrote an impact statement. I didn't talk about it. I didn't read it in court at the (killer's) sentencing. I could have, but I didn't want to. But I wrote that I forgive this guy because that's my faith, that's what I have to do as a Christian, as a believer. Because I've been forgiven, we have to forgive. But I don't forget.