A 10-year-old Colorado boy called 911 for help with his math, and it paid off.
Fort Collins police have just released audio of the call picked up by dispatcher Chris Clow.
"Hi, this isn't an emergency but I'm 10 years old and I'm working on my math homework right now and I can't figure out what 71 divided by 3,052 is," the boy told Clow, who took the April call.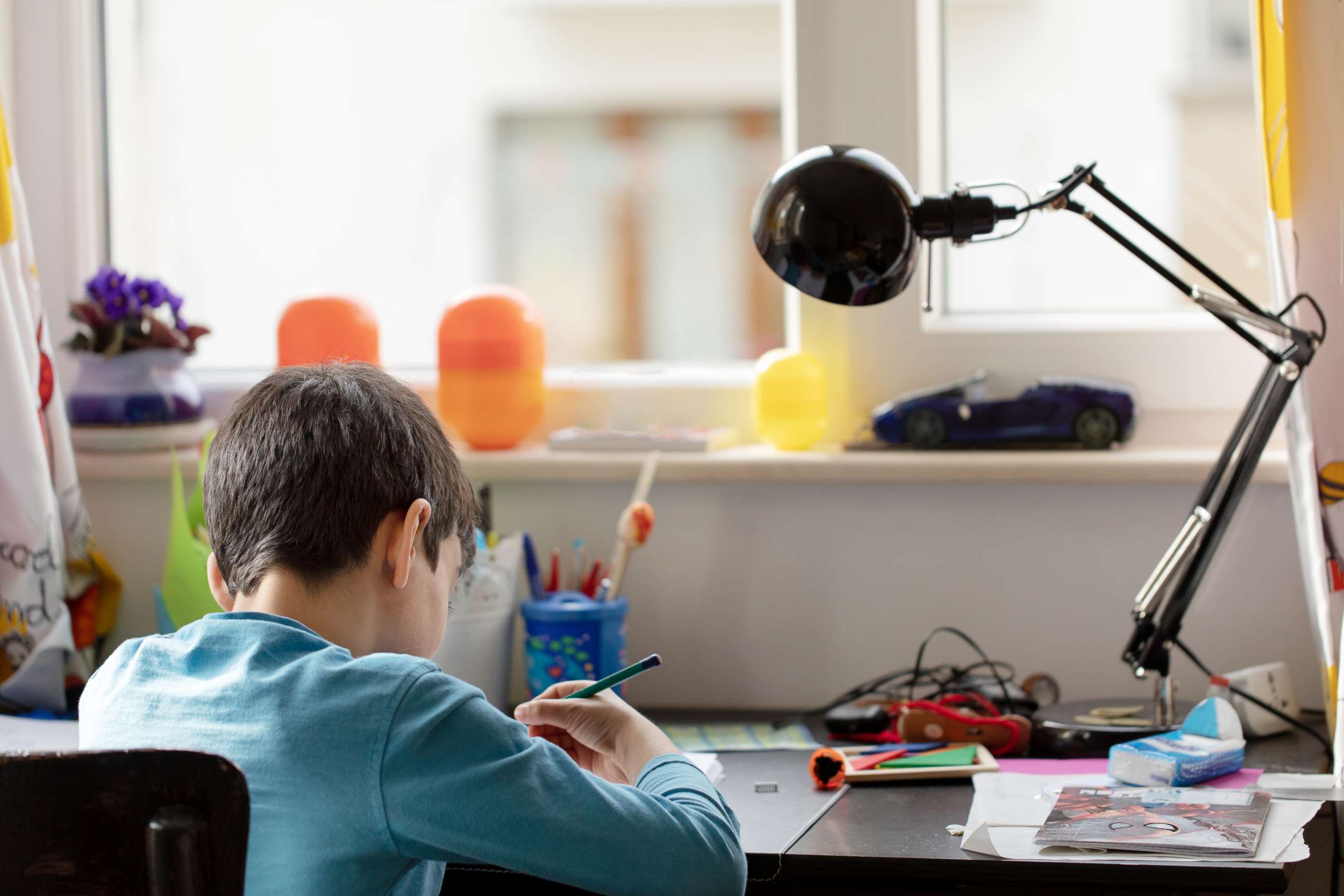 Clow first realized that boy, whose name was not released, had actually confused the numbers and that he needed to solve 3,052 divided by 71, not the other way around.
After asking a few questions, Clow came back with the answer: "It's 42.98, which you would round up to like 43."
"Thanks. Thank you," the boy said.
Clow was unavailable to comment but police spokeswoman Kate Kimble told ABC News the department occasionally gets calls from people who are not experiencing an emergency.
And, like this time, dispatchers will try to accommodate the caller, she said.
"A lot of times their dispatchers will take that opportunity to educate them about the right and wrong reasons to call 911," Kimble said, adding that dispatchers will try to help if they have time.
"Sometimes, as in this case, they feel like people might just need a little bit of compassion in the day and if things aren't busy, they're willing to help them out."
Taking it all in stride, Fort Collins police provided a nonemergency number on their Facebook page for those who are in need of help but cautioned that homework does not fall under their purview.
"From an early age, kids are taught to call police if they need help. This particular problem wasn't the kind we typically handle, but we're glad Dispatch was able to help solve it," Fort Collins Police Services wrote on its Facebook page. "Disclaimer: Not all dispatchers are as skilled in math and/or readily equipped with calculators as Dispatcher Chris. Please only call 911 for emergencies.
"You can call us at 970-419-FCPD for non-emergencies, though it should be noted that FCPD is not responsible for incorrect homework answers. If you or your child believe you need police assistance with an assignment, please contact your School Resource Officer during school hours. They love talking to their students about pretty much anything."
This is one call that dispatcher Clow won't soon forget. "He said this is one that's memorable for him, for sure," Kimble said.