15-year-old uses sign language to help blind and deaf man on cross-country flight
Cara Daly, 15, spoke with the passenger one letter at a time in his hands.
A California teen who recently helped a fellow passenger aboard an Alaska Airlines flight using sign language said today that she felt like she was meant to be on that plane.
"I think everything happens for a reason," Clara Daly, 15, told ABC station KABC-TV. "I got put on a flight where I had purpose ... and was given a use."
Clara and her mother, Jane Daly, were heading home from Boston after a visit with her grandmother when their flight was canceled. They were put on a plane June 18 that would stop first in Portland, Oregon, and then make its way to Los Angeles.
It was on that aircraft that Clara encountered fellow passenger Tim Cook. Tim, who is blind and deaf, had been visiting his sister in Boston and was heading home to Portland.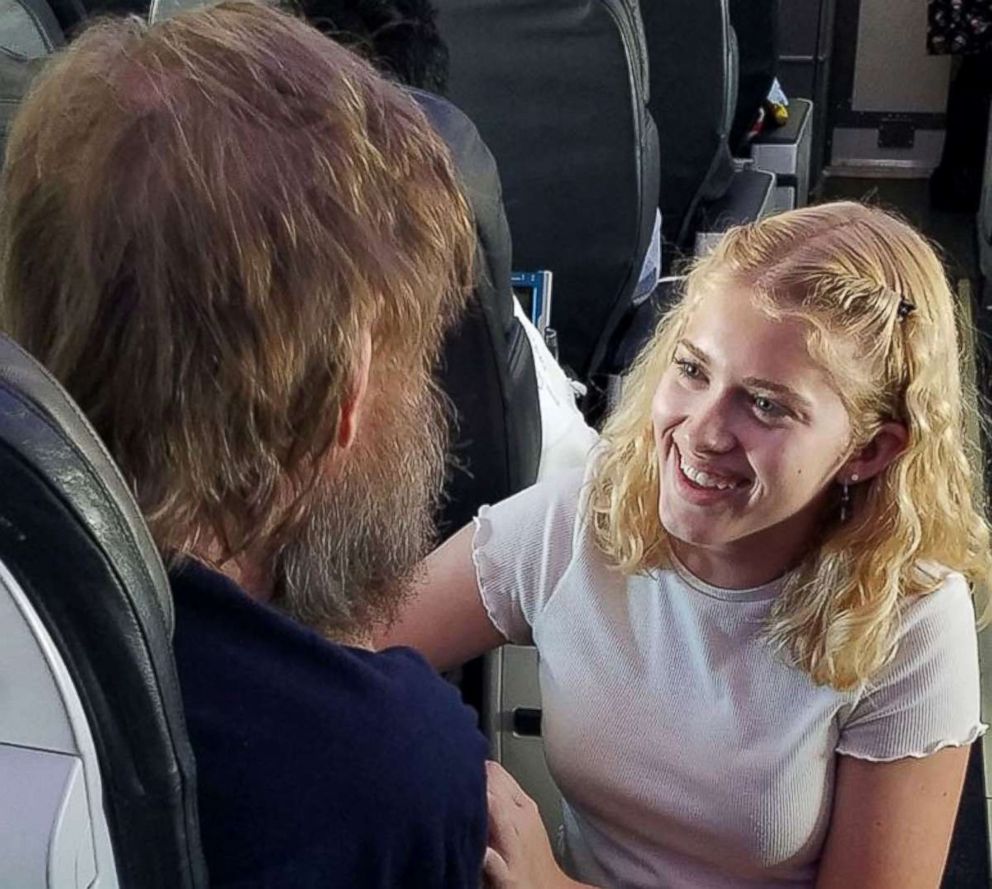 According to Lynette Scribner, another passenger who shared Clara and Tim's story on Facebook on June 20, she had seen Tim communicating with his sister before boarding by her signing into his hands.
Scribner said in her post that when the passengers boarded the plane, one person gave Tim an aisle seat but flight attendants struggled to communicate with Tim. About an hour into the flight, the attendants asked on the public announcement system if any passengers knew American Sign Language.
Enter Clara, a rising sophomore from Calabasas, California, who'd taken American Sign Language for a year in high school.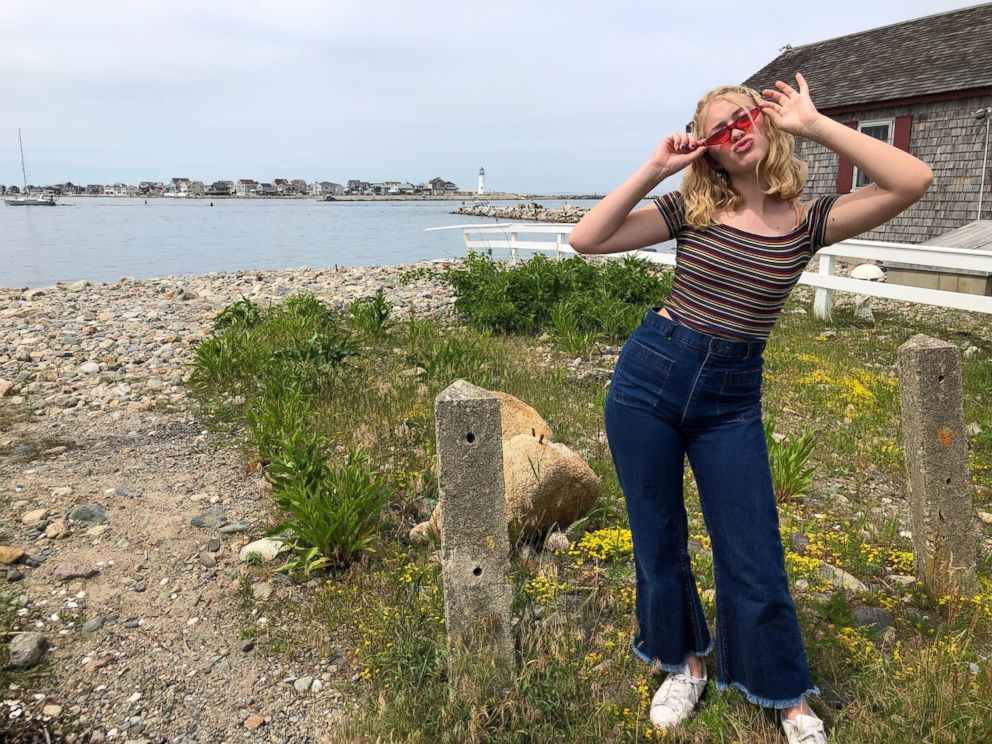 "I like knelt down into the aisle and I just put my hands inside his hands and I started asking like 'How are you?' 'Are you OK?' 'Do you need anything?'" she said. "He told me that he needed some water so then [flight attendants] got him some water."
For the remainder of the flight, Scribner said in her social-media post, Clara was very attentive to Tim and made sure that he was comfortable and that his needs were being met.
"It was fascinating to watch as she signed one letter at a time into his hand. He was able to 'read' her signing and they carried on an animated conversation," Scribner said. "I can't say enough about this beautiful young woman named Clara who didn't think twice about helping her fellow passenger."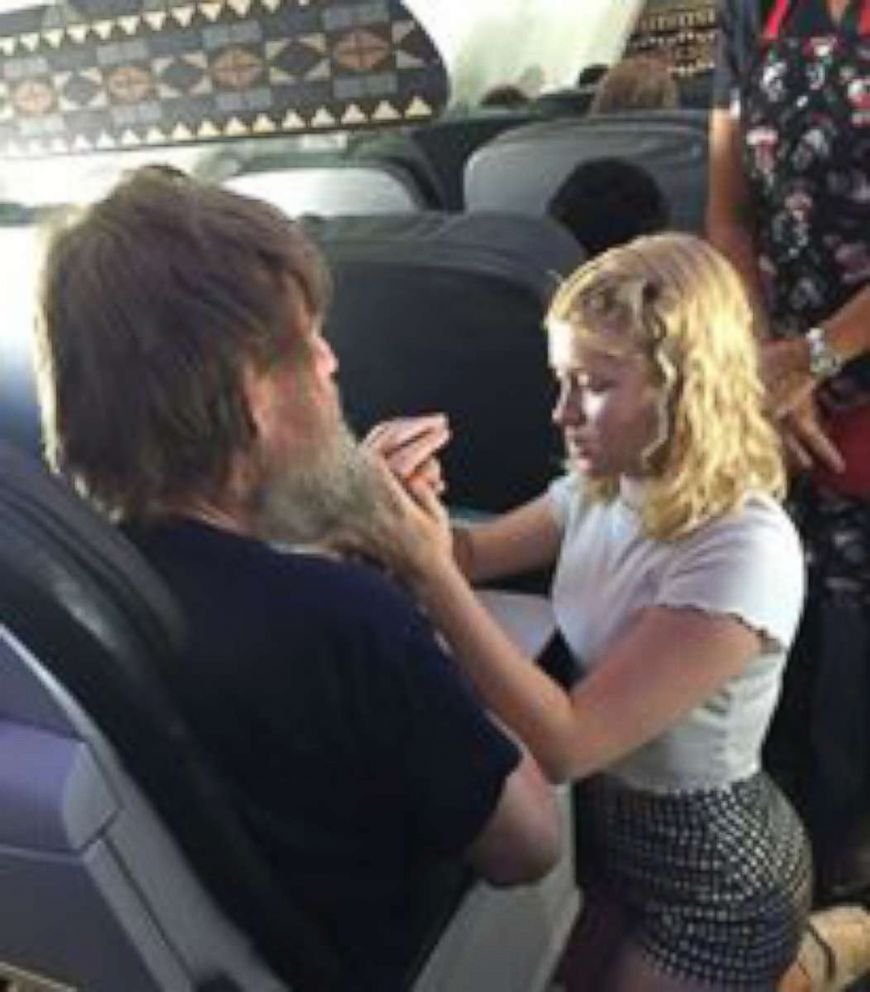 Clara told KABC-TV that she got up a total of three times to talk to Tim, at one point telling him how much more time was left in the flight and later just keeping him company and chatting about each other's backgrounds.
"For the last hour of the flight, we just talked," she said. "It's good to make someone feel like they're not as alone as they might have thought that they were. ... It's important for more people to learn the language."