— -- Fire safety manufacturer Kidde is recalling nearly 38 million extinguishers that can clog and fail to deploy, the Consumer Product Safety Commission announced today.
Two Kidde fire extinguishers failed in a 2014 car crash that killed a 22-year-old Pennsylvania man, the CSPC said.
The man, Brendan Rosko, died more than three years ago, when his car hit a tree and burst into flames on the side of King Road in Malvern, Pennsylvania.
First responders, who arrived moments later, unsuccessfully attempted to quell the blaze with two Kidde extinguishers, both of which malfunctioned, according to the CPSC.
Kidde extinguishers with plastic handles can become clogged, "require excessive force to discharge" or even "fail to activate" during a fire emergency, according to CPSC.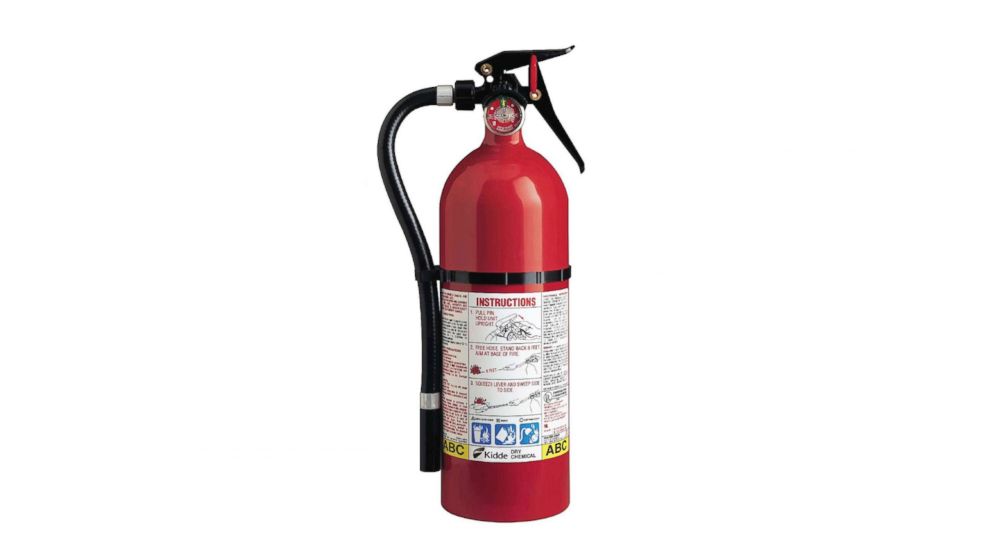 The agency says it has received reports of 16 injuries, from smoke inhalation to minor burns, and 91 cases of property damages associated with the defect.
"Those fire extinguishers can have a problem and it may get clogged or it may just not deploy," CPSC acting Chair Ann Marie Buerkle told ABC News. "The purpose of the recall is to alert the consumers that there is a very easy fix."
Consumers should check their model number against the CPSC's list and call Kidde at 855-271-0773 for a free replacement with a metal handle.
The company told ABC News "customer safety is our first priority" and pledged to replace the affected units "as quickly as possible."