New Jersey prosecutors have charged a school bus driver with two counts of death by auto in connection with the double-fatal crash that killed a student and teacher from Paramus last week, according to the State Superior Court Clerk's Office in Morristown.
Hudy Muldrow, 77, was driving the bus that collided with a dump truck in Mount Olive on Thursday, killing 10-year-old fifth-grader Miranda Vargas and teacher Jennifer Williamson, 51.
In a news release from the Morris County Prosecutor's Office, authorities said the bus that Muldrow was driving as well as two other school buses had been taking students and teachers from East Brook Middle School on a field trip to Waterloo Village that morning.
All three buses "missed a turn" on their journey to Waterloo Village, the release said, and all three attempted to correct their mistake. The two other buses arrived at Waterloo; however, according to the release, Muldrow "is alleged to have turned Bus #2 to the left in an apparent attempt to gain access to the official-use only access point located between the East and Westbound lanes of Route 80."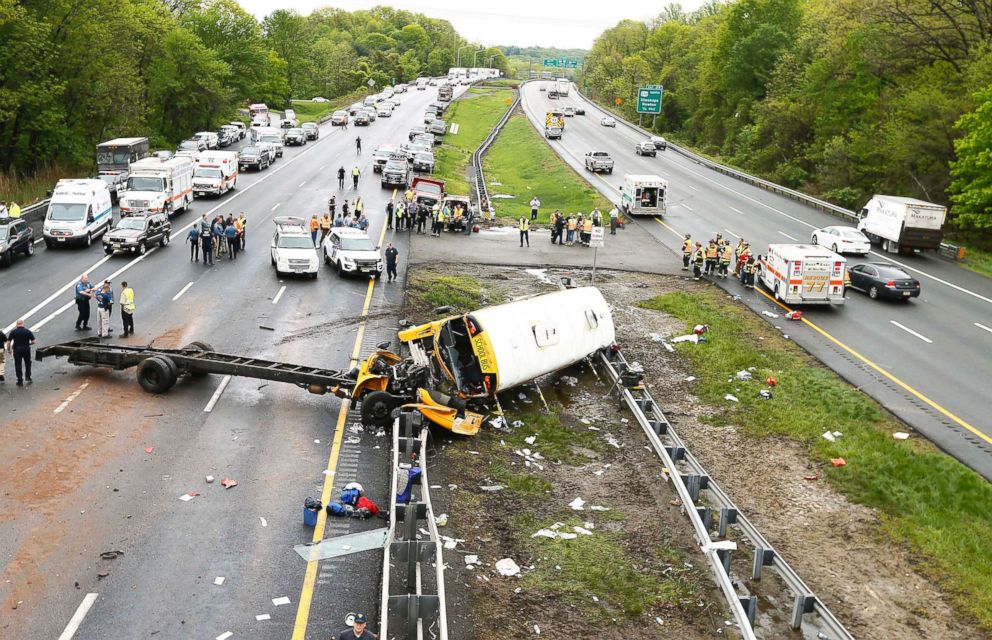 "Hudy Muldrow turned Bus #2 so that it was positioned in an almost-perpendicular direction in relation to the lanes of travel on Route 80 Westbound," which is a three-lane highway. At that point, "Bus #2 was impacted by a dump truck that was traveling in the center lane of Route 80 Westbound."
Authorities said that in addition to killing Miranda and Williamson, the crash had caused numerous injuries to others on the bus as well as to the dump truck driver.
"The full extent of the non-fatal injuries has yet to be determined, but range from minor to multiple serious and potentially life-threatening injuries. ... The investigation into this incident remains active and ongoing, and additional charges may be sought in the future," the release said.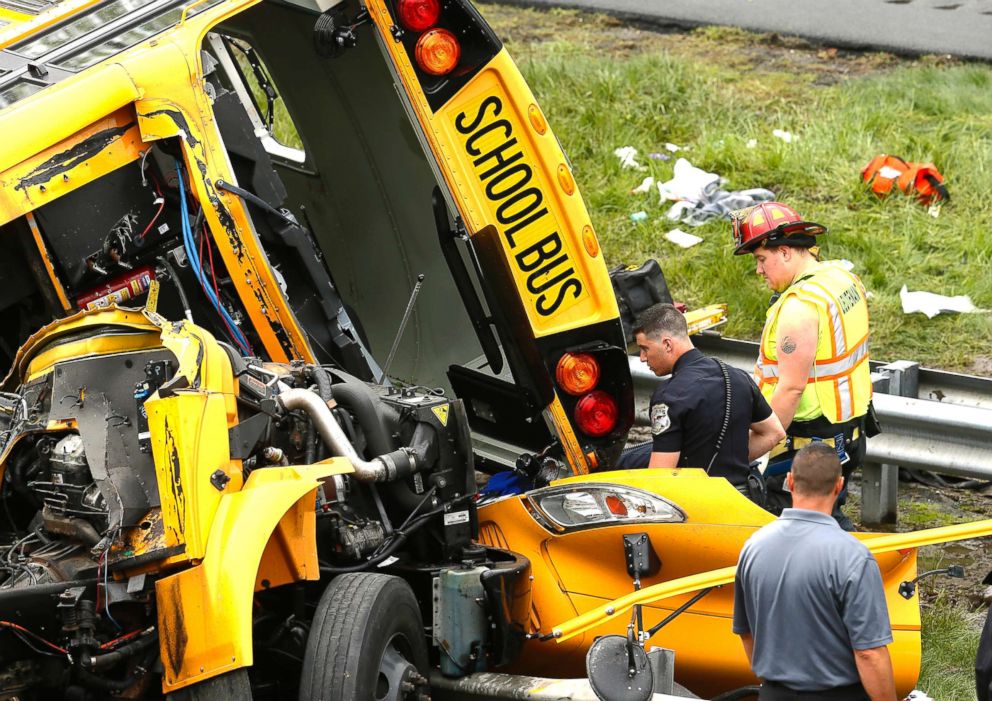 On Tuesday, a New Jersey Motor Vehicle Commission spokesperson revealed that since getting his driver's license in 1975, Muldrow had a total of 14 suspensions, eight speeding tickets, a careless driving ticket and a ticket for an improper turn in 2010.
Muldrow, who began driving school buses in 2013, currently has a valid driver's license that's not suspended. He also has no active points and has the appropriate commercial license to drive a school bus.
Muldrow's son, Hudy Muldrow Jr., told NJ.com on Tuesday that his father was a good driver.
When Muldrow Jr. was asked about his father's driving violations, he said: "I don't know anything about that. I have nothing else to say."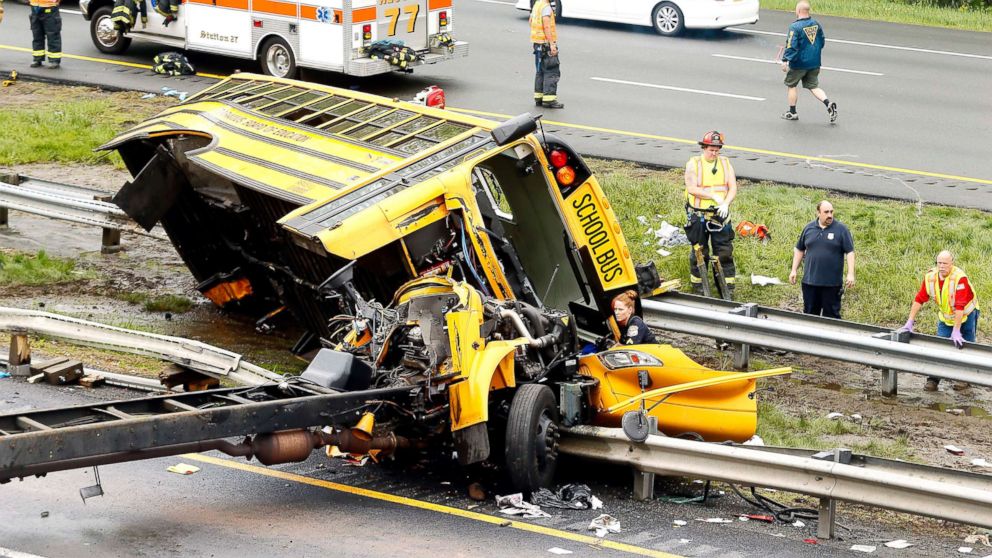 Muldrow surrendered to New Jersey State Police and was booked into the Morris County Jail to await arraignment Friday.
In a statement, his lawyer Matthew Reisig said that Muldrow is presumed innocent of his charges.
"While we understand that this accident and its tragic consequences are a matter of considerable public interest, my client has faith in the criminal justice system and reiterates his presumption of innocence," Reisig said.
According to the Paramus School Board, a candlelight vigil is planned today (Thursday) for both Miranda and Williamson.
ABC News' Jason Volack and Josh Margolin, as well as ABC station WABC-TV's Mark Crudele, contributed to this story.