9 injured in Denver shooting near NBA Finals celebrations, police say
Two suspects were taken into custody, the Denver Police Department said.
Nine people were injured in a "chaotic" shooting in Denver near the arena where the Nuggets won their first NBA title on Monday night, police said.
A suspect in the incident was also shot and taken into custody and is currently hospitalized, police said.
The shooting, which occurred near the 2000 block of Market Street around 12:30 a.m. Tuesday, followed an altercation during a suspected drug deal, Denver Police Chief Ron Thomas said during a press briefing Tuesday. Multiple bags of fentanyl pills and cash were recovered from the scene, police said.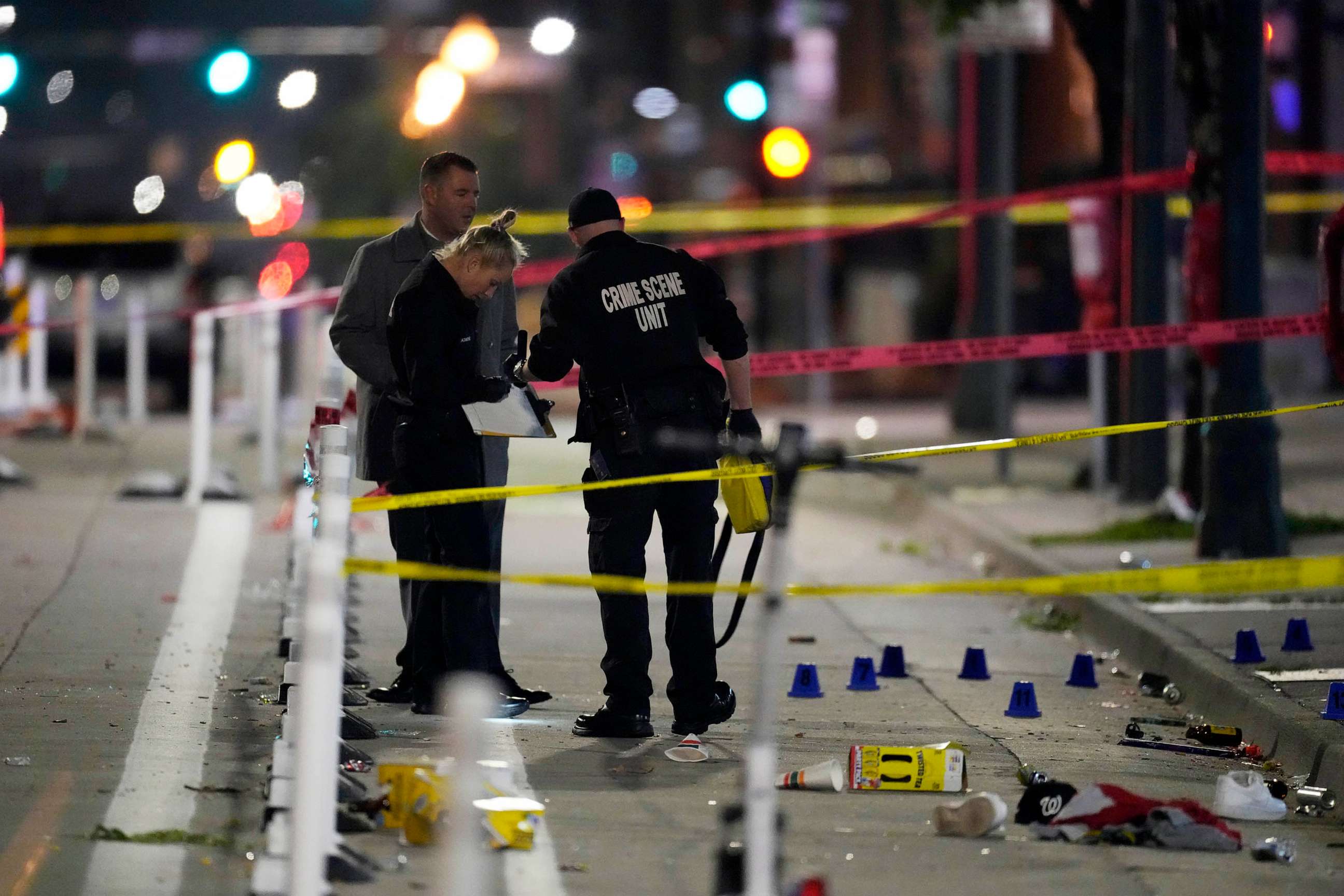 "Our strong believe is that this was completely unassociated to the celebration," Thomas told reporters, noting that "tens of thousands" of people were in the downtown area peacefully celebrating the win.
"Unfortunately, there was a small group of individuals that chose to engage in some illegal behavior and that went awry and shots were exchanged," Thomas said.
Thomas described the scene as "very chaotic." At least 20 rounds were fired from multiple firearms, police said. Five to six of the shooting victims are believed to have been innocent bystanders, Thomas said.
There was a large police presence in the area and nearby officers ran toward the scene and rendered aid, the chief said. Eight men and a woman suffered non-life-threatening injuries, police said.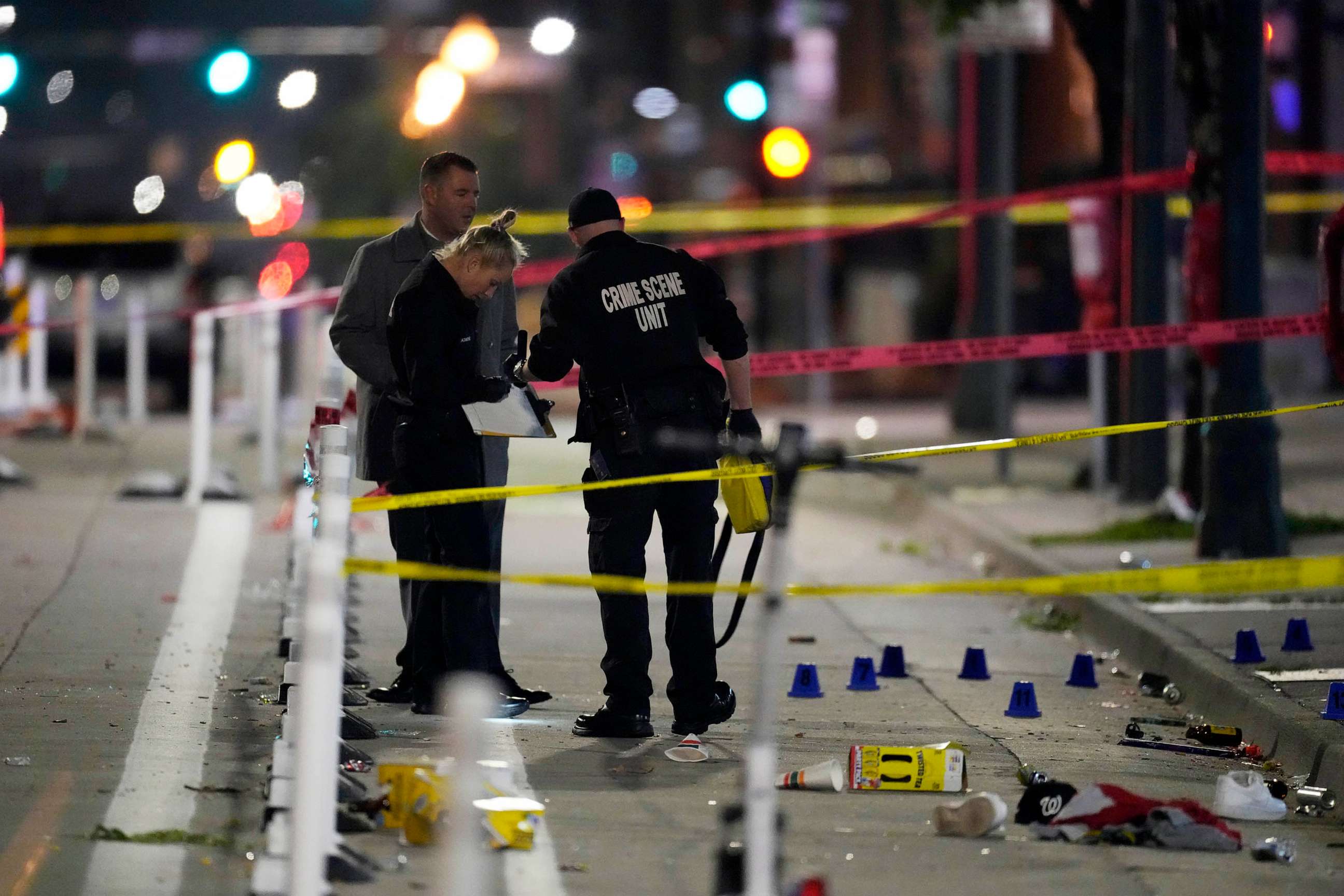 The suspect who had been shot -- identified by police as 22-year-old Ricardo Vazquez -- was taken into custody following a police foot chase and is hospitalized with non-life-threatening injuries, according to Denver Police Major Crimes Division Commander Matt Clark. Officers recovered a firearm and fentanyl pills on him, Clark said.
A second suspect -- identified by police as 33-year-old Raoul Jones -- was located in a vehicle near the scene of the shooting and has also been taken into custody on a weapons charge, Clark said.
Police are still working to determine "what their involvement was and what, if any, injuries they caused by the rounds that were fired," Clark said.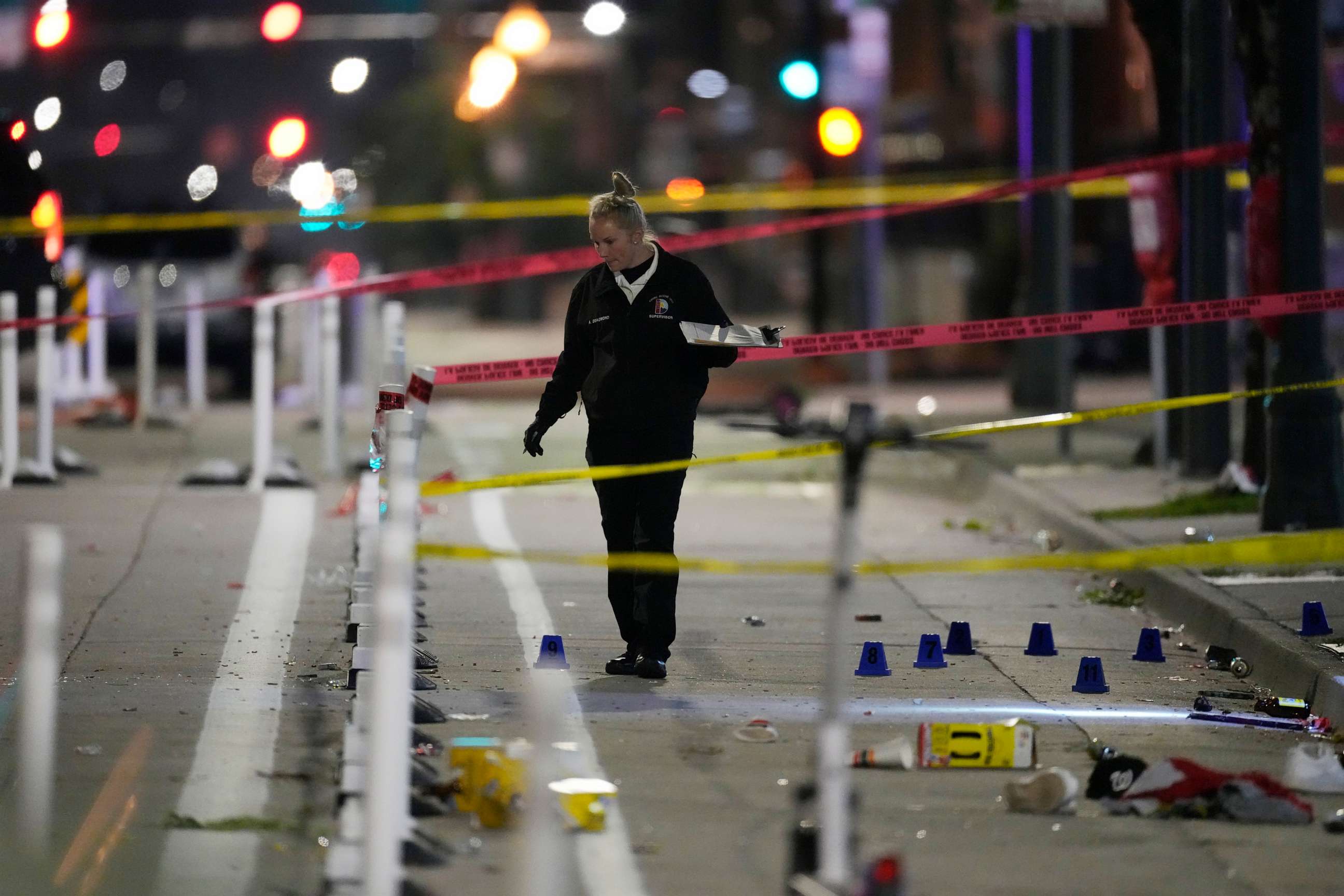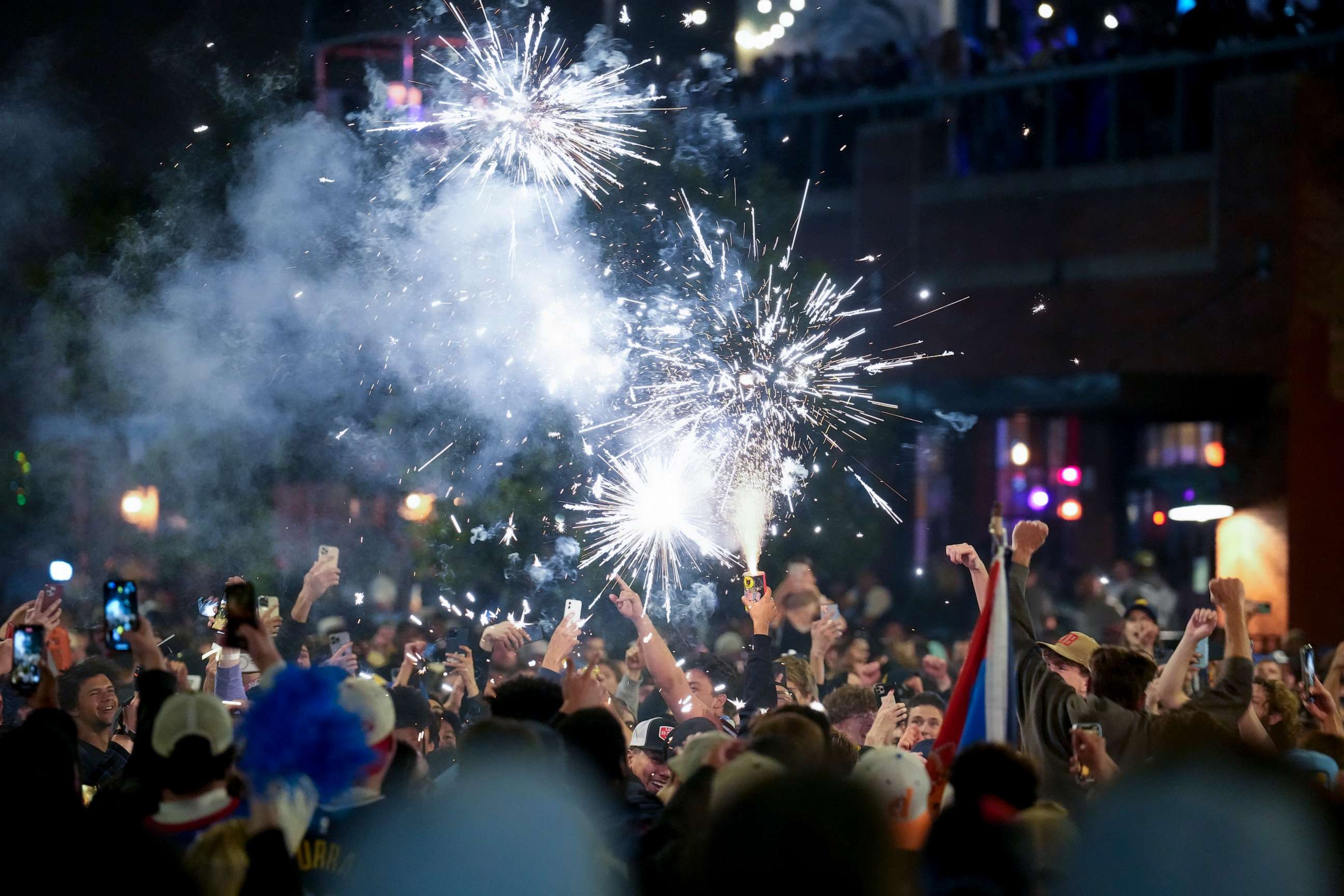 Police believe there are multiple suspects and urged anyone with information or footage from the scene to come forward.
The shooting was about a mile away from Ball Arena, where the Denver Nuggets defeated the Miami Heat on Monday to claim their first NBA title.
"All of us share the concern about this -- the concern about gun violence in our community, you know, such a great event marred by some senseless acts of violence that we see far too common," Denver Department of Safety Executive Director Armando Saldate said.
Police closed some downtown streets as large crowds exited the arena.
Many of those fans had dispersed before the shooting began but a smaller crowd lingered around the area, a police spokesperson said.
Thomas said will be a "significant" police presence at a parade planned for Thursday to celebrate the Nuggets' win.
"We believe that we can keep them safe," Thomas said.
ABC News' Amanda Morris, Kevin Shalvey and Jeffrey Cook contributed to this story.