9 Michigan Republicans plead not guilty to acting as 'fake electors' in 2020
They include current and former Michigan GOP officials and elected officials.
Nine Michigan Republicans who were allegedly part of a plan to have "fake electors" counted in the tabulation of the 2020 presidential vote have pleaded not guilty.
The nine defendants include current and former Michigan Republican Party officials and local elected officials.
They pleaded not guilty Thursday in Ingham County District Court and were each released on $1,000 bond.
Michigan Attorney General Dana Nessel announced two weeks ago that all 16 Michigan Republicans she said acted as fake electors would face criminal charges, including forgery and conspiracy to commit election forgery, for attempting to replace Michigan's electoral votes for Joe Biden with electoral votes for then-President Donald Trump at the certification of the vote on Jan. 6, 2021.
According to prosecutors, the 16 met "covertly" in the basement of the Michigan Republican Party headquarters on Dec. 14, 2020, and signed their names to multiple certificates stating they were the duly elected electors.
Those false documents were then "transmitted to the United States Senate and National Archives in a coordinated effort to award the state's electoral votes to the candidate of their choosing, in place of the candidates actually elected by the people of Michigan," prosecutors said.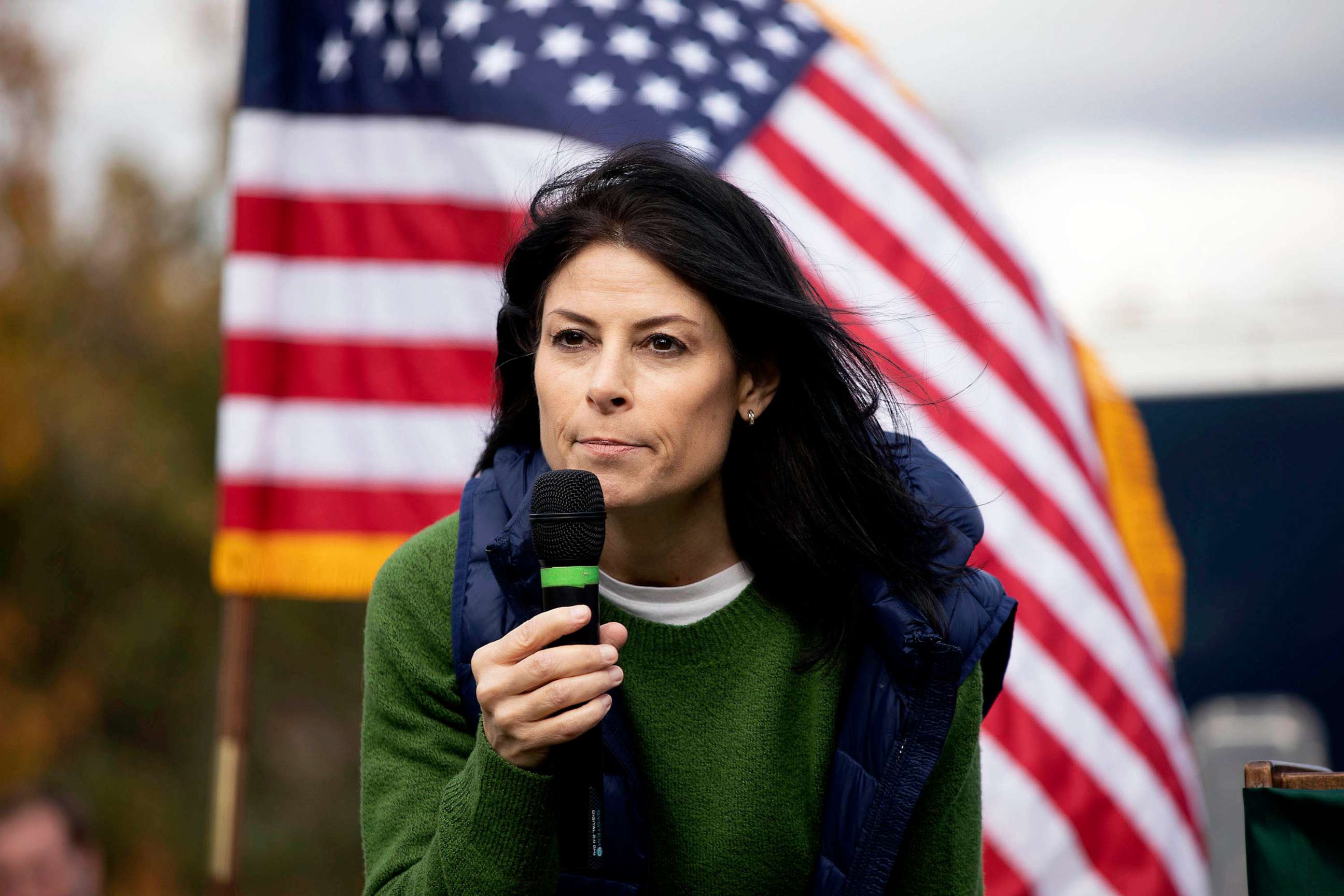 The top charges carry a maximum penalty of 14 years in prison.
"The false electors' actions undermined the public's faith in the integrity of our elections and, we believe, also plainly violated the laws by which we administer our elections in Michigan," Nessel said in a statement.
The defendants are scheduled to return to court for a hearing on August 18.
Earlier this month, Trump pleaded not guilty to federal charges of undertaking a "criminal scheme" to overturn the results of the 2020 election, which included enlisting "fake electors" targeting several states in an effort to subvert democracy and remain in power.